Reading Time:
3
minutes
You were just invited to a fancy event and have no idea how to dress? We have the same problem!
Here are some tips and different types of fancy dresses that you may want to consider for a ball and gown event.
Different Types of Formal Dresses
#1 Lace Dresses
Lace dresses are a great option for many types of events. Zapaka offers many styles and colors to choose from.
Lace adds some texture to turn a simple dress into a fancy one in seconds.
Use code SCHIMIGGY20 to save 20% off at Zapaka.
We tried this green lace dress and it fits true to size. We suggest consulting with their size chart to find the best fit. For example, if you're a US size 8, we recommend going with a Medium. If you're a US size 6, go for a Small.
#2 A-Line Dresses
A-Line dresses taper at the waist and expand towards the ground. The effect makes you look slimming and glamorous.
They come in many lengths and can look very casual or dressed up.
We love A-Line dresses from Selkie, SHEIN and REVOLVE.
Related: Selkie Review – Are Their Dresses Worth It?
#3 Bandage Dresses
Herve Leger – Disco Knit Minimal Dress
If you want something a little more sexy, consider bandage dresses. They're great for cocktail parties and are often eye-catching. Some also help to boost your cleavage area.
You can also find more modest ones like the Disco Knit Minimal Dress by Herve Leger.
Brands we love are Herve Leger, Bebe, and Pretty Little Thing.
#4 Midi Dresses
Midi dresses are great for those who feel like they may be clumsy in a longer dress. They're often calf-length and look great with heels.
We still encourage you to try on both to see which you prefer.
We love midi-dresses by Carbon38, Mestiza, and dresses we find on REVOLVE.
#5 Maxi Dresses
Maxi dresses are often a little more casual, but you can definitely find some luxurious ones.
Great places to shop for maxi dresses are Nordstrom, Lulus, and REVOLVE.
If you found our post on types of formal dresses helpful, please share it on Pinterest. Thanks for your support!
Thank you for visiting today! If you found this encouraging or informative, please connect with us on Instagram or TikTok.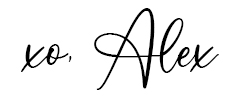 Sign up for our monthly newsletter for updates and more. We promise we won't spam you! Feel free to unsubscribe anytime.
If you're a brand and want to work with us, please visit this page to get in touch.