Reading Time:
6
minutes

About Fabletics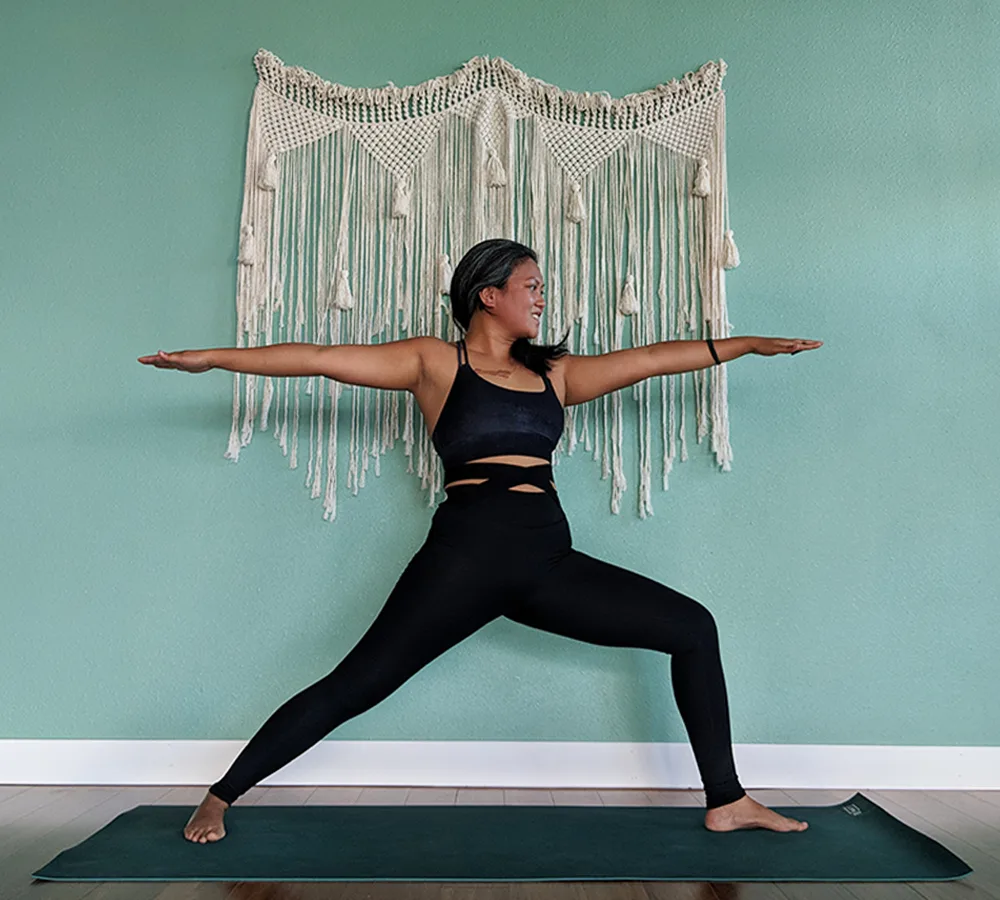 Fabletics is an activewear company created by actress Kate Hudson. They initially offered women's activewear but has since then offered accessories, shoes, men's activewear and more.
JustFab Inc. Co-CEOs, Don Ressler and Adam Goldenberg, launched Fabletics with Kate Hudson to offer luxury quality activewear but at an affordable price point. The three unstoppable innovators joined forces to create the Fabletics brand in 2013. In 2015, Fabletics expanded their offerings to brick and mortar stores internationally.
Fabletics Review: High-Waisted Statement PowerHold® Legging
I chose to review the High-Waisted Statement PowerHold® legging because it's part of the Demi Lovato collection. Demi is open about her mental health struggles and I admire her as a person. A portion of proceeds from the sale of her styles is donated to To Write Love on Her Arms, a non-profit dedicated to helping people struggling with mental health. I also wanted to try out these strappy waist styles to see how they actually fit and if they look good on an average body. This was a good opportunity for me to check out Fabletic's VIP program as well.
I joined the VIP program and was able to purchase the leggings and a skirt for $25 + shipping. The leggings also have a matching high-neck sports bra. The set altogether cost $129.95.
#1 Size: Fabletics runs true to size (TTS). I wear a size 6 in Lululemon and size SMALL in Fabletics. The waistband straps hug your natural waistline and offers a slimming effect.
#2 Style: When Fabletics started, they only offered apparel for women. Throughout the years they began to add accessories, shoes and even apparel for men.
`#3 Inseam: The inseam of the PowerHold® leggings are 28″. The leggings are long enough for me to wear over my heels. The pants can be hemmed.
#4 Rise: The leggings have a high-rise fit. The front rise measures 9″ and back measures 10″.
#5 Waistband: The 3′ tall waistband comes with elastic crossing straps make the waistband look even taller. The elastic bands also offers a slimming waistband effect. The elastic straps will slightly stretch with wear.
Initially was bothered by the straps, but after doing a few poses in the leggings, they began to contour to my body and fit comfortably.
#6 Fabric
Fabric Content: Made with PowerHold®, Fabletic's signature fabric. Fabric content is 88% Polyester/12% Elastane.
Fabric Feel: The fabric feels exactly like Zella fabric. The fabric feels brushed, stretchy, yet compressive.
Fabric Performance:

PowerHold® offers the highest compression to hold everything in and offer a slimming look.
PowerHold® fabric is thick and durable.
Quick Drying and Dry Wicking fabric keeps you dry and cool in between classes and from the gym to your next destination.
Offers 4-Way Stretch that flatters the body.
The Powerhold® fabric does not pill. I've worn it 5 times while working out and casually. I've tried their Salar leggings and unfortunately, the fabric used in that design does pill.

Opacity: I am glad to report these leggings were 100% opaque!
Fabric Features:

Elastic waistband straps that cross your natural waistline.
Reflective Fabletics logo on the left hip side.
No pockets.
#7 When to Wear: I wear my Fabletics everywhere. These leggings are best suited for high and low-intensity workouts. The quality of PowerHold® is great for all activities.
#8 Cost: Leggings cost $49.95, but if you join their VIP program, you get a discount depending on the number of items purchased. Fabletics offers an introductory deal of 2 leggings/bottoms for $25 + Shipping. VIP members get FREE shipping.
#9 Gusset: Fabletics leggings come with a triangle-shaped, single layered seam. The gusset is reinforced with flat-fell seams.
#10 Stitch Seam: Fabletics uses flat-fell seams on most of their garments and all their bottoms.
#11 UPF Protection: Included
#12 Made in China. Designed in Los Angeles, California.
#13 Care Instructions: I wash my leggings inside out and with gentle detergent. I hang dry on a foldable drying rack such as this one. The leggings are pretty easy to care for.
Should I Buy Fabletics?
I've been wearing Fabletics since they started in 2013. I owned the Salar leggings but have since retired those. I love the Demi Lovato line. The PowerHold® fabric is supportive and comfortable. I've been wearing these leggings almost weekly. I get tons of compliments and the price point is affordable. The pant definitely exceeded my expectations.
As for the cost, the initial VIP deal is GREAT! Afterward, you will be charged $49.95 each month unless you skip within the first 5 days of the month. If you'd don't skip, you'll have $49.95 in credit towards your next order, however, the initial super discounted deals no longer apply. I personally do not think this model works for me. I hate having to log in every month to tell them I do not want to buy credit for that month. Their merchandise is also inconsistent. These pants were excellent quality, however, I've tried other Fabletics pieces that felt cheap and were uncomfortable. I personally would pay much less for Fabletics than their listed VIP prices, which equates to no more than 30% off less than MSRP.
Overall, I do not recommend Fabletics beyond the initial month. I recommend signing up for the initial deal and calling customer service to cancel your membership. If you don't cancel, you will get charged the $49.95 each month.
How Fabletics Works
You can buy as a guest. Pricing is a little higher yet still affordable.
OR
Try out their VIP membership, which offers you perks and major discounts on all their merchandise. As a VIP member, you can get your first outfit for as low as $19. You also have the option to choose your activewear pieces. The VIP Membership is $49.95 monthly and translates to 1 credit, which is valued at the same membership price. You can skip your monthly credit order and cancel anytime. When skipping your subscription, log-in anytime between the 1st-5th of each month and skip you Fabletics order.
Here are the major perks of the VIP membership:
40-50% Off Retail Prices

Free Shipping on Orders Over $49.95

Earn Rewards Points for Free Gear
If you don't like your leggings, Fabletics offers a 30-day guarantee. They will gladly exchange or refund your order.
Where to Buy Fabletics
Sign-up for their VIP program and get 2 leggings or an entire outfit for $25.
Thank you for visiting today! If you found this encouraging or informative, please connect with us on Instagram or TikTok.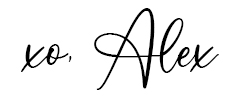 Sign up for our monthly newsletter for updates and more. We promise we won't spam you! Feel free to unsubscribe anytime.
If you're a brand and want to work with us, please visit this page to get in touch.