Reading Time:
5
minutes
Effective Ways to Recover Quickly After a Workout
When it comes to working out, we can optimize our performance and results when we take the time to incorporate post-workout rituals that help our bodies recover. These self-care activities will not only help you achieve your fitness goals but can also be a delightful enhancement to your life. They are great for the body and for the soul.
#1 Refuel
If you are interested in fitness and optimal health, it's crucial to get superior nutrition every day. Eating after a workout can help restore your body's depleted glycogen reserves and rebuild muscle protein while stimulating the growth of new muscle.
To build muscle, we need the amino acids found in protein. To restore the glycogen used to fuel your workout we need carbs. Insulin secretion, which is important for glycogen synthesis, is better when carbs are mixed with protein.
Thus, the perfect post work-out meal is a combination of both carbs and protein in a ratio of 3:1 (carbs to protein). That means consuming between 60 and 120 grams of carbs with 20 to 40 grams of protein to help your body recover and restore its energy reserves.
#2 Hydrate
Our muscles are about 75% water. Per every hour of exercise, the average person sweats between 3.5 and 6 eight-ounce glasses. So, replenishing our bodies with clean water is crucial for recovery. Additionally, in order for our bodies to digest the fuel we give it, we must be adequately hydrated.
The protein synthesis that's necessary to rebuild and grow muscles will be slowed if we are dehydrated. Drinking water also helps combat fatigue and helps recover our heart rate after the intense strain of working out.
A great way to ensure you're hydrated is with a container that promotes water consumption. We use the HydroJug because it comes with accessories and looks appealing so that you never forget to drink water regularly.
We drink at least one Hydrojug of water each day. Use this link to save $10 off your first order at HydroJug.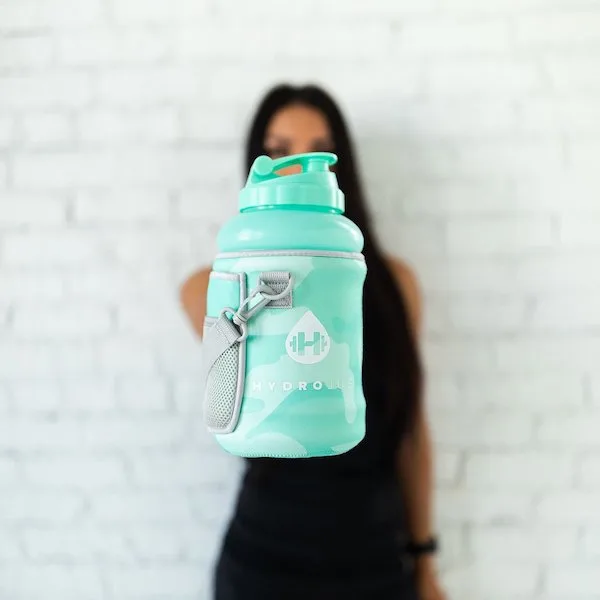 #3 Stretch
There are numerous benefits of stretching from increasing flexibility and range of motion to improving posture and healing back pain, as well as reducing stress and calming the mind. Most importantly, tight muscles are not only painful to live with but can potentially lead to a major injury that will put you out of the gym for weeks if not months.
Help delay the loss of mobility that can come with aging by incorporating both static and dynamic stretching as well as proprioceptive neuromuscular facilitation (PNF)-type stretching, where you stretch a muscle to its limit.
Make it easy. No need for a hot yoga class or an assisted stretching session, though both are great options. Try these easy stretches, that can conveniently be added to your daily routine, for more flexibility, strength and reduce the possibility of injury.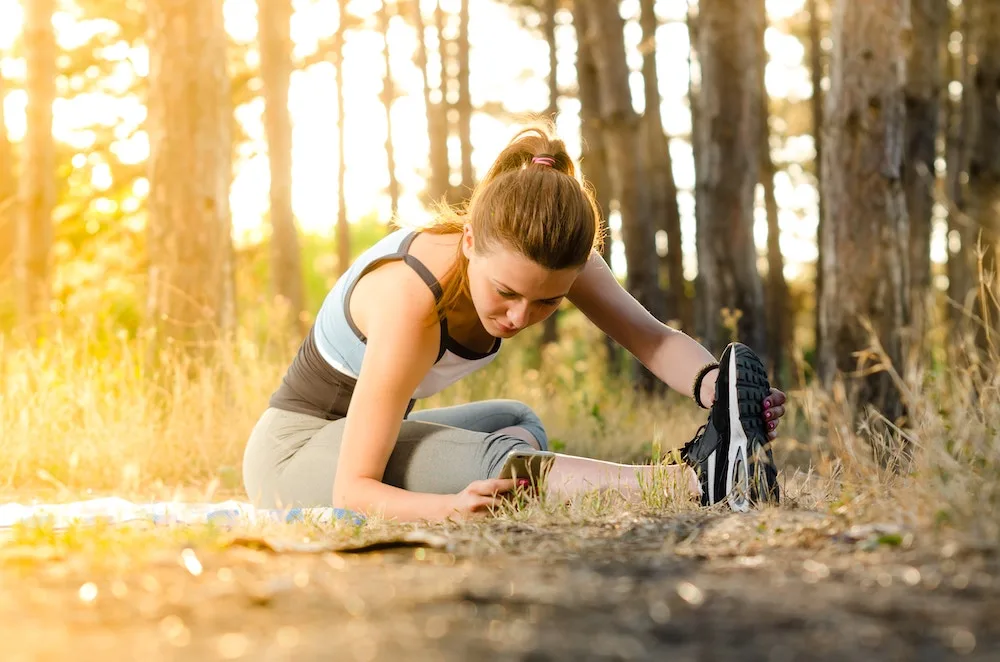 #4 Self-Massage
A massage feels great and has the added benefit of improving blood flow (much like stretching does) and reducing inflammation which helps us experience less of those post-exercise aches and pains. Besides applying your favorite massage oil, you can also use a foam roller or a tennis ball to make the most of your rub down.
If you are too tired to massage yourself and you can't afford a professional masseuse, consider trading massages with a fitness buddy. Massaging helps detox our bodies largest organ and feels great.
#5 Bathe
After working out, we usually hit the showers. That's understandable. Fast and convenient, showers are efficient, but to help your muscles recover faster, try a bath with Epsom salts. A warm bath is a relaxing reward after intense stress, but studies are now showing the benefits of an ice bath post-workout. Soak in chilly (50 to 59 degrees Fahrenheit will suffice) water, ideally up to your chest, for 10 to 15 minutes to reduce inflammation and speed up the recovery process.
#6 Sleep
Rest may be the single best recovery tool there is. When we sleep our body rebuilds, repairs, and regenerates, and we don't have to lift a finger. Shoot for at least 7-9 hours of sleep per night and add a couple more after a particularly tough workout. Besides making our brains sharper and elevating our mood, sufficient sleep is critical for athletic performance.
A study in the journal SLEEP showed that poor sleep can hinder our ability to make split-second decisions, whereas being well-rested increases accuracy. Lack of sleep can also cause increased levels of cortisol.
Cortisol is a stress hormone that when overactivated can wreak a host of problems from anxiety and depression to digestive problems and weight gain. Not getting enough sleep can also decrease the production of glycogen needed for energy during physical activity. Basically, without quality sleep you'll be tired and lack focus.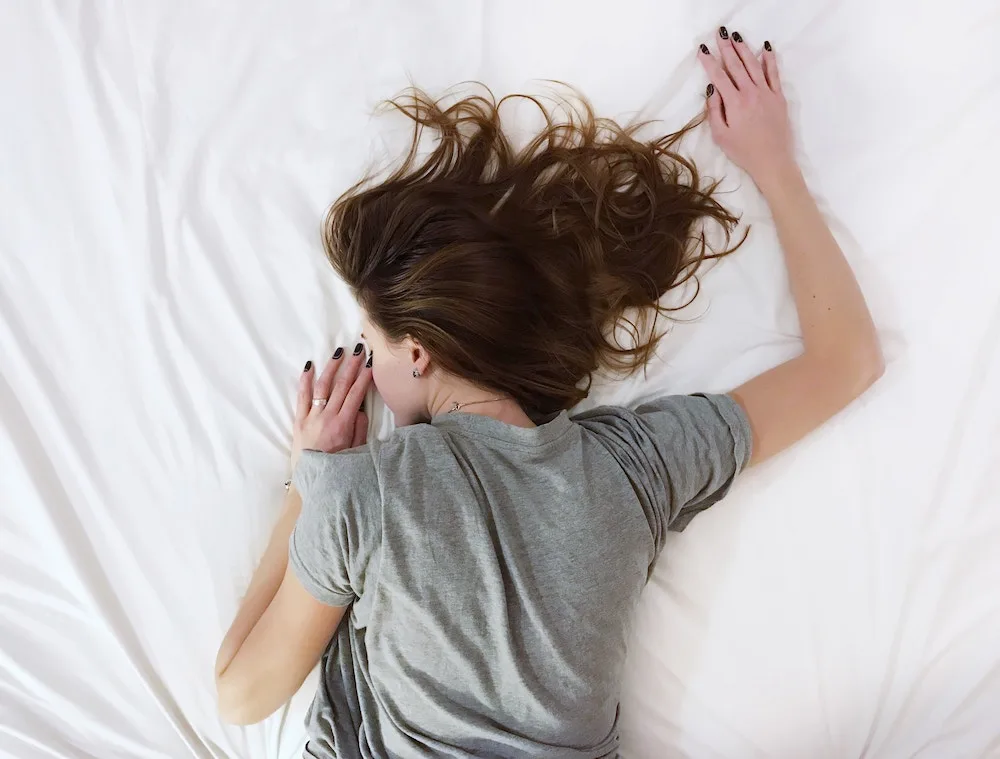 #7 Keep It Natural
Many of us reach for the aspirin or ibuprofen (NSAIDs) to reduce the inflammation that can turn into pain and soreness after an intense workout. Instead, we recommend giving natural hemp oil a try. Also known as cannabidiol, this oil is becoming more widely recognized as an anti-inflammatory and analgesic substance.
Hemp oil can also help reduce some of the throbbing that follows a hard workout without inhibiting the ability of the muscle fibers to heal themselves. It can be applied topically or ingested (orally and usually sublingual).
Also, NSAIDs (Nonsteroidal anti-inflammatory drugs) are hard on our bodies and can potentially cause long-term damage to the kidneys, heart and stomach. Thus, if you must resort to aspirin or ibuprofen, use the lowest dose possible for the shortest amount of time you can.
We recommend giving Populum hemp a try. Use code SCHIMIGGY for $10 off your first order.
Related: Populum Review: Starter Kit with CBD Oil and Ointment [GIVEAWAY]
These post-workout rituals can enhance your results and while feeding the soul. Aim to do 3-4 of these rituals after each workout and watch as your body thanks you for taking the extra time and care to reward it for working so hard.
---
Thank you for visiting today! If you found this encouraging or informative, please connect with us on Instagram, Youtube, Pinterest, Facebook or Twitter. We'd love to meet you!
Sign-up for our monthly newsletter for updates and more. We promise we won't spam you! Feel free to unsubscribe anytime.
For more fitness fashion discounts and offers, please visit our Fitness Instructor Discounts + Brands Directory or favorite brands coupon codes list.
If you're a brand and want to submit a product for us to review, please use this form to get in touch.
This site uses affiliate links. Clicking on or purchasing via an affiliate link may result in commissions for us which help keep the content flowing and lights on at Schimiggy Reviews. You may read more about this in our privacy policy.