Reading Time:
4
minutes
Updated: 10/17/2023 | ASSETS by Spanx VS Original SPANX
The SPANX® and ASSETS® shapewear company has helped women find the body shape they've desired since 2000. SPANX was created by Sara Blakely. Sara started with hosiery and slowly evolved into a collection of shapewear that magically transforms a woman's body and boosting her self-confidence in anything she wears.
Both the SPANX® and ASSETS® lines manufacture slimming shapewear, however, there are differences between the two brands and qualities that may influence a woman's preference for one line over another.
In this post, I've reviewed seamless leggings from both lines. I wear leggings about 95% of the time and always wondered what the major differences were and if it were better to invest in the original SPANX® line versus the ASSETS® by SPANX®.
ASSETS® by SPANX® is usually sold at a significantly lower price point, so although the price is enticing, does it also mean I will be sacrificing quality? Let's find out!
SPANX® versus ASSETS® by SPANX®
I immediately noticed a difference in quality after testing out both pairs. Ultimately, I decided to keep both because one was great for wearing under dresses and one was perfect for wearing as pants.
I created this chart to compare the leggings side by side.
SPANX®
Look At Me Now Seamless Leggings
ASSETS® by SPANX®
Seamless Slimming Leggings 2045
Style
Comes in various lengths: leggings and capri/crop
Leggings only come in extra long length. Can be worn over heel.
Material
Nylon, Spandex and Elastane blend
92% Nylon, 8% Elastane
Cost
$68-$72
$28
Leggings are very affordable.
Waistband/Rise
High rise with a tall waistband. Waistband sat more like medium rise on my 5'5″ frame.
High rise with a tall waistband. The waistband measures 6″ and sat above my navel and almost to my bra line.
Inseam
27″ – Sits at my ankle.

Leggings also have an outerseam (see image below)

29″ – Can be worn over heels.
Compression
Very compressive throughout.
Form-fitting and only compressive at the waist.
Opacity (is it see-through?)
Leggings are not see-through.
Leggings ARE see-through while standing and especially when bending over. I can see my skin at my knees, so I know it is see-through from the back. The leggings did have an underwear shape that I wish was used throughout the legging.
Gusset
Has a diamond-shaped gusset.
Has a diamond-shaped gusset.
Intended Use

Can be worn as a layer, as pants or under a tunic/dress/sweater.
Can be worn casually or as activewear.
This line includes full body shapers, bras and panties, swimsuits, pantyhose, leggings, and men's shaping undergarments.

Intended for layering under clothing.
Should not be worn to workout since the leggings are transparent.
Offers primarily pantyhose, leggings, body shapers of varying styles, and panties for women only.

Colorways
Comes in different colors and prints, including camouflage and heathered.
Only comes in solid black.
The biggest differences I saw between the two brands were quality, cost, and assortment.
The original SPANX® quality is far superior to ASSETS®

Opacity: I had issues with opacity while wearing the ASSETS® seamless leggings (see above).
Pilling: I had issues with ASSETS® when I was sitting on a rough surface and the back of the leggings pilled (see image below). That did not happen with the SPANX® Look At Me Now leggings.

Cost: ASSETS® are half the price of the original SPANX® line. However, you definitely get what you pay for.
Assortment: ASSETS® offered only neutral colors, while the original SPANX® line offered various fabrics, styles, and lengths.
Final Verdict
Nothing compares to the original SPANX® line. If you're looking for leggings that you can wear as pants, definitely go for the SPANX® Look At Me Seamless leggings. I also appreciated the colors offered through the original line. The differences in quality were also very apparent. If you're looking for something that performs, again, go with the original line.
If you're on a budget, I would definitely check out ASSETS® by SPANX®. It's a great introduction to the SPANX® line. Just be aware that there are differences and learn how to wear the differences appropriately (and not as pants!). ASSETS® does have an awesome ponté legging style that is great for professional wear and not see-through. You can find it here.
And lastly, one of my favorite things about the SPANX® brand is their investment into programs that promote success for women and girls. The Sara Blakely Foundation has supported educational, technological, entrepreneurial, and empowerment programs throughout the world. When you invest in SPANX®, you're also investing in something greater than a pair of leggings.
Watch our video below to see how we've style SPANX jeggings, legging, and skirts for Fall.
Where to Buy Original SPANX®
Where to Buy ASSETS® by SPANX®
Thank you for visiting today! If you found this encouraging or informative, please connect with us on Instagram or TikTok.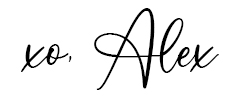 Sign up for our monthly newsletter for updates and more. We promise we won't spam you! Feel free to unsubscribe anytime.
If you're a brand and want to work with us, please visit this page to get in touch.