Reading Time:
8
minutes
Updated: 11/15/2023 | Camera Bag Equipment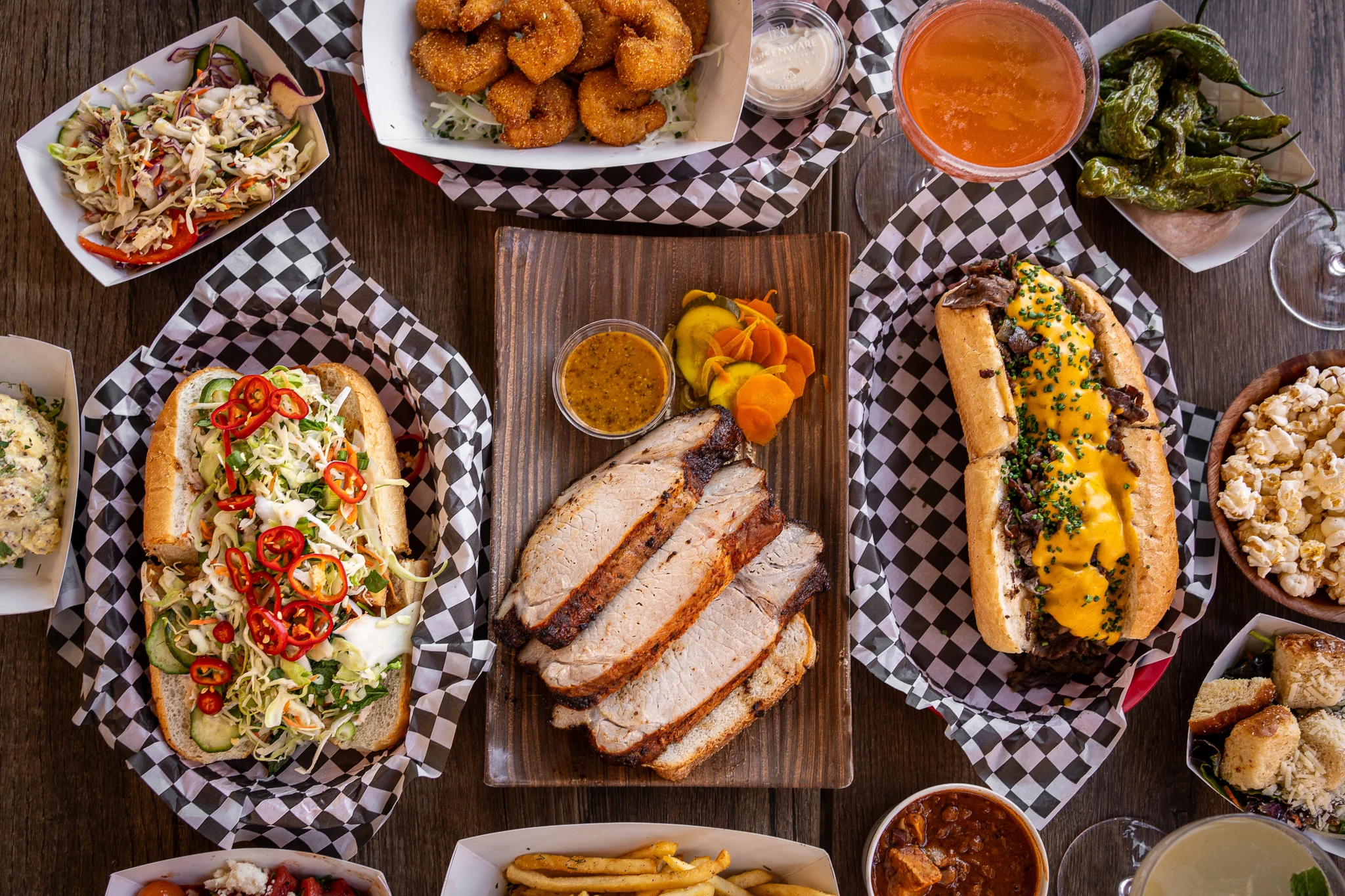 I LOVE taking photos of people, nature, food, and products that I love! You can view and use some of my favorite photos on Unsplash and Instagram.
Here's what's in my camera bag, including the bag I use to carry my equipment.
Camera Bag Equipment I use
All these products have been tried and tested by me, so I highly recommend them. I would never recommend something that performs poorly on my blog.
Camera Body
When I am not using my iPhone 12 pro to capture photos, I am using my Sony A7III. And if you're wondering, does it really matter? Can't your phone camera do it all?
Mobile phones have so many limitations and it often washes out many of the colors that are captured by DSLRs. I use my phone when it's convenient or when I am with people who don't know how to use DSLRs. But I would always choose to use my DSLR when capturing moments. The quality is so much better and I can capture more depth and emotion in my images.
The Sony A7III camera is by far the best I've used to date. It's lightweight due to its mirrorless construction and provides great photo quality and resolution.
You can buy the Sony A7iii from Adorama, B&H Photo and Video, or Amazon.
I snap my photos on camera and then edit them in Photoshop and Lightroom. I always get people saying, "That is so photoshopped," and well yeah, it's what all professional photographers do.
You need to edit photos to really show what you saw at that moment because camera lenses never actually capture what you see.
So don't let people's comments discourage you. The more you practice photography, the better you'll get. Have fun while you're at it!
Lenses
Since I use a Sony Alpha series camera, it requires E-mount lenses. You'll see A-mount lenses that are typically cheaper, but you should be aware that these lenses will be cropped when used with a full-frame camera such as the Sony Alpha camera. It's best to buy E-mount lenses so that you don't lose the quality and full functionality of your camera.
Here are the lenses I use. I included some examples of my photos used with the lenses.
#1 Sony FE 35 mm F1.8 (SEL35F18F)
I go for my Sony 35mm A LOT. It allows the amazing bokeh (out-of-focus background) effect and I have a pretty good range with my 35mm fixed lens. Below are examples of my photography with my 35mm lens.
View this post on Instagram
Buy the 35mm F1.8 lens on Adorama | B&H Photo Video | Amazon
#2 Sony FE 50mm F1.8 (SEL50F18F)
The Sony 50mm lens is an all-around great lens! It's my go-to when I travel and works with both landscapes and close-up portrait and lifestyle shots.
Buy the 50mm F1.8 lens on Adorama | B&H Photo Video | Amazon
#3 Sony FE 85mm F1.8 (SEL85F18)
The 85mm is great for portraits and taking photos from a far distance. I do not use this as much because it's a pretty heavy lens. I need to practice with it more.
Buy the 85mm Portrait lens on Adorama | B&H Photo Video | Amazon
#4 Tamron 28-75 mm F2.8
This is one of my favorite lenses! The quality is super clear and I use it as one of my regular lenses. It's a zoom lens and allows me to capture near and far.
Buy the Tamron 28-75 F2.8 lens on Adorama | B&H Photo Video | Amazon
Memory Card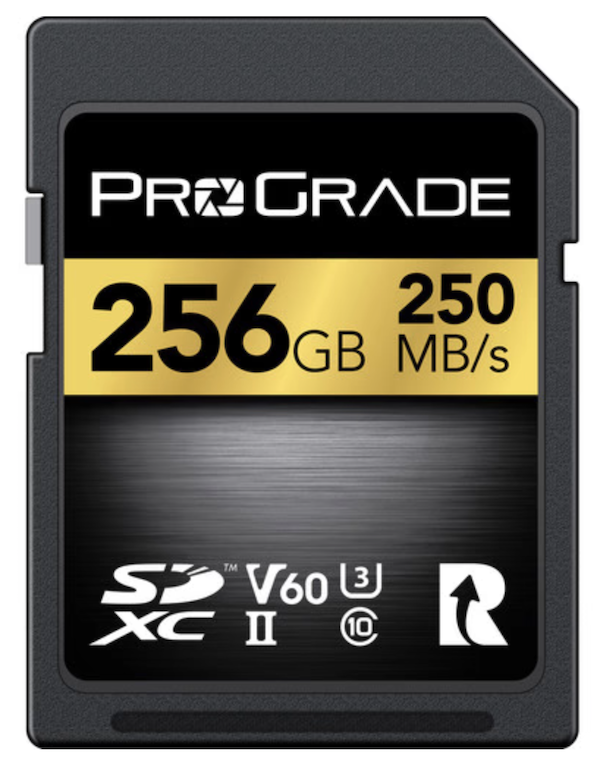 I only use PROGRADE SD memory cards. My card of choice is the 256GB card with 250MB read speed. The best place to buy SD cards is on Amazon.
Other Photography Equipment
#1 Manfrotto Compact Tripod
This Manfrotto compact tripod is hands down the best tripod for light travelers. I even have a mobile phone attachment for the tripod for my TikTok and Reel videos.
#2 JOBY Handpod with Mobile Lock
I LOVE my JOBY Handpod with mobile lock. This small-sized tripod is SUPER sturdy and fits in my medium-sized crossbody bags.
We use it to record our Reels and TikTok videos, take hands-free photos, and even selfies. When we don't have our Manfrotto compact tripod available, the JOBY Handypod works just as great.
#3 Gorillapod Magnetic
I also am obsessed with my Gorillapod Magnetic. I use this when I want to travel light. It has magnetic feet so you can stick it anywhere magnets adhere (ie. cars, beams, garage doors, etc.).
You'll need to buy a tripod adapter for your cellphone. For a DSLR, I recommend using the GorillaPod 3K Pro Kit instead. It'll be much too heavy for the magnetic version.
#4 Tenikle Tripod

We are obsessed with this bendable octopus mount by Tenikle. I love the suction cups that allow it to stick on any flat surface.
This is great for taking full-body shots without bothering the people around you and fits neatly in your purse.
Use this link to save $5 off your first purchase at Tenikle.
#5 Brevite Jumper Camera Backpack
The Brevite Jumper Photo camera bag is PERFECT for carrying all my photography needs. I use it for casual use and traveling. It has a laptop compartment, compartment for your camera and lenses, a luggage handle strap and side straps for your tripod.
If you're looking for something more "pro," I would recommend Peak Design bags and backpacks. Their backpacks are much more durable and customizable.
Want to give Brevite a try? Use this link to save $20 off your first order at Brevite.
If you want more information, please read our Brevitē Jumper camera backpack review.
#6 Alpaka Go Sling Pro Slim Camera Bag
We are OBSESSED with the Alpaka Go Sling Pro camera bag ($99). It's super slim, lightweight, can be worn comfortably across the chest, and holds everything you may need for a quick photoshoot around town.
It's big enough to hold my Sony A7III plus two small lenses.
We also love using it as a travel bag because it is so compact, functional, and comfortable.
Another camera sling bag that we'd love to try is WANDRD, but they're ALWAYS sold out.
#7 Tenba BYOB Camera Bag Insert
If you're not into the camera backpack or crossbody mentioned above, you may want to consider Tenba's BYOB camera bag insert ($45.95).
Carry your camera equipment in any bag you want. Many camera bags look very utilitarian and boring, but with the BYOB bag, you can pretty much guarantee your camera can be stowed in any bag you choose.
I carry my BYOB bag in my lululemon City Adventure 20L backpack.
The BYOB bags also come in different sizes and a blue shade.
#8 Peak Designs Wrist Cuff
Peak Designs makes an awesome camera wrist cuff that allows you to ditch the neck strap.
I like using the cuff because I am always wearing some type of headwear and this makes it easy to keep my camera safe without having to loop a strap around my neck.
It comes in multiple colors too.
#9 Giottos Rocket Air Blaster

No one likes a dirty lens. This Giottos rocket-shaped air blaster will keep debris from settling onto your camera lens. We recommend using it before and after each photography session to keep your lens clean.
#10 Ring Light with Tripod Stand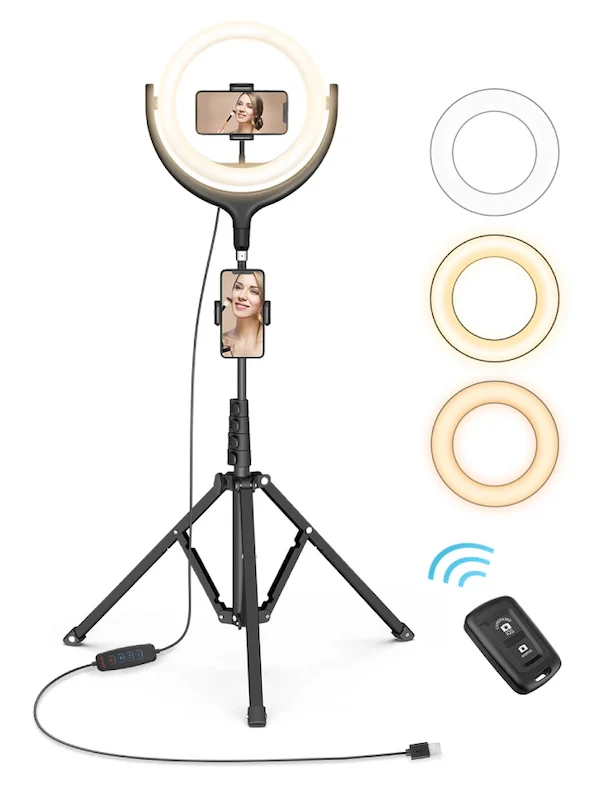 A ring light tripod stand won't necessarily fit in all camera backpacks, but they're a great tool for recording Tiktok videos and Instagram Reels.
We love ring light stands by Taotronics.
#11 Lens Wipes
I carry lens wipes everywhere I go. You never know when you'll stop, drop and shoot. Also, it's annoying to have dirty lenses.
I hide them in all my bags so that I can easily clean both my camera and phone lenses when I need to.
#12 Valera green screen
If you're into making videos a green screen is a must. A green screen can help you edit and make videos look very professionally done.
If you enjoyed our camera bag equipment round-up, please share it on Pinterest! Thank you for your support!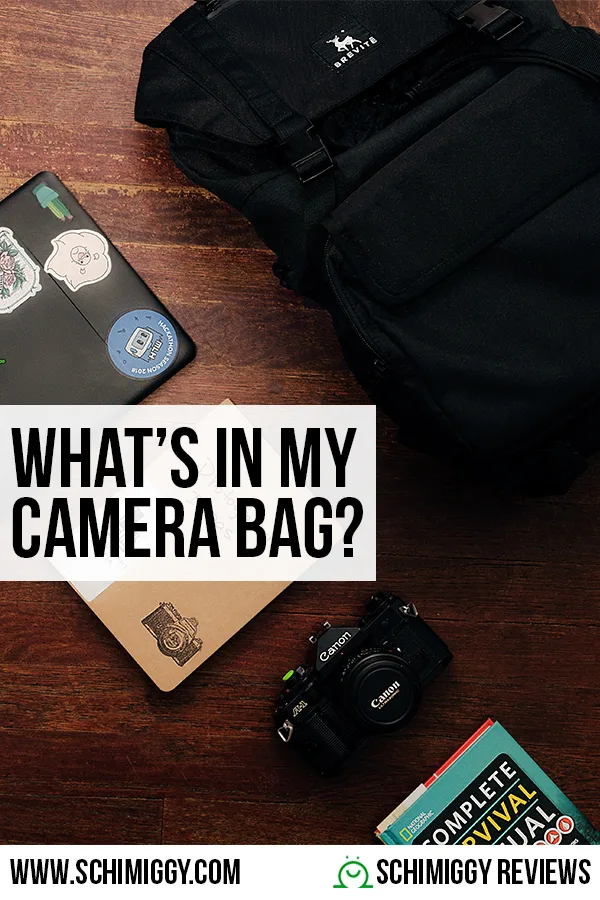 Thank you for visiting today! If you found this encouraging or informative, please connect with us on Instagram or TikTok.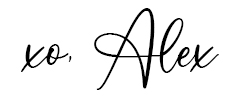 Sign up for our monthly newsletter for updates and more. We promise we won't spam you! Feel free to unsubscribe anytime.
If you're a brand and want to work with us, please visit this page to get in touch.