Reading Time:
4
minutes
Update: 8/18/2021 | Breakfast Spring Rolls
Spring rolls have been a part of my life since birth. I am being dead serious.
Traditional Vietnamese spring rolls typically have shrimp, pork, lettuce, vermicelli noodles, mint, Đồ Chua (sweet pickled daikon and carrots), and cucumber. And they are typically eaten with fish or peanut sauce.
Related: Vietnamese Pickled Đồ Chua Recipe
There are other types of spring rolls that use pork sausage (nem nuong), shredded pork (bi), and even fried ones. Yummy!
Have I made you hungry yet?
When I see leftovers in my fridge, I will roll them up in rice paper and eat them a la spring roll. It's like a healthier version of a burrito. And it's super easy to make too!
One way that I keep spring rolls a staple in my diet is turning anything and everything into a spring roll.
I woke up one morning wondering what to eat for breakfast and it dawned on me that I needed to create breakfast spring rolls.
Pure genius!
So, without further ado, here is my quick guide on how you can make breakfast spring rolls! Enjoy!
Breakfast Spring Rolls Recipe
Ingredients
Here is what you'll need to recreate this delicious breakfast spring roll recipe.
2 Eggs (scrambled or pan-fried crepe style – see photo below)
1 Garlic clove (minced)
1/2 Romain Heart Lettuce (sliced or whole leaves)
1/2 Avocado (sliced)
4 Turkey Slices (any deli meat protein will do) – Can leave as a whole slice or cut into smaller slices.
1/2 Bell Peppers (sliced)
Vietnamese rice paper (spring roll sheets – I linked the BEST BRAND of rice paper)
Large plate to roll the spring rolls. The flatter the better.
Lukewarm water to soften the rice paper
Salt and pepper to taste
Instructions
Add oil to your pan (can be cast iron or non-stick) and heat to medium.
In a separate bowl, whisk the egg, garlic, salt, and pepper.
When the oil has heated, add the egg mixture into the pan and let it spread thin like a crepe. When it is fully cooked, it will be opaque with hues of white and yellow (see below).
Once your egg is done, remove it from the pan using a spatula. Fold it in thirds and slice the egg into thin 1/3 inch slices.
Slice the rest of the ingredients (minus the rice paper).
Once everything is sliced, bring out the rice paper and large plate!
Wet the rice paper with lukewarm water and shake excess water off. Then place it on a large plate for rolling.
Add the sliced ingredients. You'll want to add the ingredients evenly at one end of the rice paper leaving about 1″ of rice paper slack for rolling. There is never too much or too little of any ingredient.
Starting at the edge of the rice paper with all the ingredients, take the slack and tuck all the ingredients underneath. It should feel full or compact as you start to roll the rice paper the rest of the way down until it tucks onto itself.
Spring Roll Tips & Tricks
Only wet the paper once you're ready to roll. If you wet it too long before rolling, it will break while rolling or become mushy. When you're ready to roll, it should take on average around 1 minute to complete a spring roll. It's OK if it takes you two minutes.
Add the flattest and less sharp-edged ingredients first. We like to keep the pointy and pokey ingredients in the middle so that it doesn't tear the rice paper. So lay your turkey down first before adding other ingredients.
Continuously tuck the ingredients while rolling. This makes for neat and cylindrical spring rolls.
Your spring rolls should be about 1.25″ thick. No smaller or thicker. BUT you can choose to add more of less if that is your preference. I've seen spring rolls as big as burritos!
You do not need to tuck the sides of the rice paper in. Some people tuck them in, but I leave them hanging out. You'll be eating them anyway.
Dipping sauce is not required. If you're on a diet, skip on the dipping sauce. I will share my spicy fish sauce with you in another recipe soon! 😀
Spring rolls should keep for an entire day. Do not freeze or leave the spring rolls out. Keep them refrigerated if you're going to eat them later in the day. And if you want to transport them, consider wrapping them in saran wrap to transport. Full disclaimer, we think this is super wasteful and unsustainable, so just eat them right away if you can.
You can also fry your spring rolls in a shallow pan with oil for a nice golden crunchy shell. We recommend using canola or vegetable oil if you decide to go this route.
You can use ANY INGREDIENTS you want in your spring rolls. Whatever your taste buds desire, throw it into the roll. But, slice it first. Bacon and cheese are also great options for breakfast spring rolls!
Final Thoughts
Spring rolls are super easy to make and a really healthy way to consume your nutrients. I have used spring rolls as diet food.
They're also great to eat as a snack or appetizer to your main meal. Essentially, enjoy your spring rolls any time of day!
If you enjoyed our breakfast spring rolls recipe, please share it on Pinterest. Thanks for your support!
Thank you for visiting today! If you found this encouraging or informative, please connect with us on Instagram or TikTok.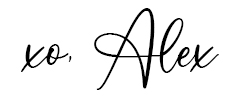 Sign up for our monthly newsletter for updates and more. We promise we won't spam you! Feel free to unsubscribe anytime.
If you're a brand and want to work with us, please visit this page to get in touch.