Reading Time:
3
minutes
Updated: 12/26/2022 | Best Day Trips from Cancun
Cancun is a Caribbean paradise where you will enjoy its beaches, nightlife, and much more. With its indisputable beauty, no traveler will not be delighted with all that this destination has to offer.
There is so much to do in Cancun that you're sure to wonder where to start. In addition to numerous attractions and hundreds of all-inclusive resorts, Cancun also has spectacular archeological sites, nearby destinations to visit, and many activities to do.
When visiting Cancun, we recommend you take part in its famous tours, which are full-day trips where you can make the most of your time in certain areas or destinations without moving too much. Taking an excursion or tour in Cancun is an excellent idea if your goal is to visit nearby places in the surroundings.
There are options for all tastes and ages, so in this post, we will talk about different types of tours, mainly some of the most popular and recommended, so you can choose the one that best suits your tastes and travel goals.
Chichen Itza Tour from Cancun
Chichen Itza is considered one of the world's new wonders of the world; this is the most visited archaeological site in Mexico and is located in Yucatan. Due to its proximity to Cancun, many tourists decide to visit this spectacular archeological site. Chichen Itza is approximately 2 hours and a half from Cancun; however, this will depend on the traffic, route, and type of transportation used. To get there, many travelers decide to use a Cancun Airport Transportation service, which usually facilitates the arrival.
Xcaret Tour from Cancun
Some of the main attractions of the Riviera Maya are the famous Xcaret parks. The most popular is Xcaret, as well as the favorite of many; it has more than 40 attractions full of nature and fun for all ages.
You can also visit Xel-Ha, which is ideal for those who love water activities, or Xplor, if adrenaline and adventure are your thing. Either tour is ideal for the entire family, especially if you want to visit cenotes.
These parks are a good option for spending an entire day due to their wide range of activities for the whole family. Moreover, going on an excursion from Cancun is a great idea since, most of the time, these include transportation. On the other hand, if you want to go on your own, it is advisable to hire a Transportation in Cancun Airport service for a round trip.
Tour to Isla Mujeres from Cancun
Isla Mujeres is a beautiful island located in front of Cancun, just 20 km away. Spending a whole day enjoying its beautiful beaches is an excellent plan. The best way to get to Isla Mujeres from Cancun is through an organized round-trip tour aboard a catamaran, which will allow you to admire the beautiful scenery while traveling on the sea.
Most of these tours include buffet lunch service, open bar drinks on the catamaran, activities such as reef snorkeling, and beach club, plus it gives you some time to walk around the island on your own.
To get to the catamaran from your hotel, we recommend you purchase a Cancun Shuttle service; this way, you will arrive on time for the tour and enjoy all the activities and amenities without worries.
Rio Secreto Tour from Cancun
Rio Secreto is a natural park where you can visit cenotes and subway rivers. It is located in Playa del Carmen and is an excellent option if you want to see a different landscape and experience adrenaline and adventure.
This kind of tour normally includes round-trip transportation from the hotel, life jackets, towels, wetsuits for snorkeling, special shoes, food and beverages, and specialized guides so you can learn about the site and its natural wonders.
If you enjoyed our best day trips from Cancun article, please see our other travel guides for more inspiration.
Thank you for visiting today! If you found this encouraging or informative, please connect with us on Instagram or TikTok.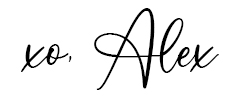 Sign up for our monthly newsletter for updates and more. We promise we won't spam you! Feel free to unsubscribe anytime.
If you're a brand and want to work with us, please visit this page to get in touch.