Reading Time:
3
minutes
Updated: 10/1/2019 | Best Cities for Millennials to Live and Work
While millennials still appreciate the allure of places like New York City and San Francisco, many are choosing to head elsewhere. They're looking for cities that offer jobs and affordability along with other desirable qualities such as things to do and education.
We've compiled a list of the top destinations for millennials to live and work based on these qualities.
Best Cities for Millennials to Live and Work
Nashville, Tennessee
According to a report by MoneyMagnify.com, an increasing number of millennials are moving to Nashville, thanks to the increase in median wages which leaped more than 30 percent in 2018 coupled with outstanding job availability and low unemployment at just over 5 percent among this generation.
It's a major healthcare hub, with Community Healthy Systems, Vanderbilt University Medical Center, Saint Thomas Health and the Hospital Corporation of America employing thousands of residents. Nashville also hosts a large number of small businesses, many of which are owned by millennials.
Of course, the Tennessee capital also boasts a fantastic live music scene, a pro football team and a central location that puts residents within a short drive from places like the Great Smoky Mountains and the Kentucky Bourbon Trail.
Milwaukee, Wisconsin
Located just a couple hours from Green Bay, Madison and Chicago along the southwestern shore of Lake Michigan, millennials enjoy lower rents and lower home prices among Milwaukee real estate as compared to many other major cities. Neighborhoods like the revitalized Historic Third Ward have brought in countless millennials with significant development providing both living and business opportunities.
There are a number of well-known companies here too, including Northwestern Mutual, which has been employing area residents for 160 years, Kohl's Department Stores, Harley-Davidson, S.C. Johnson and Manpower Group.
While those who move here can easily find plenty of beer and brats, the city is great for sports fans with a team in every pro sports league other than the NHL, and miles of parkland and lakefront beaches.
Atlanta, Georgia
Millennials can do well in Atlanta for many reasons, primarily jobs and low-cost housing. There are more than 500 aerospace companies here along with the film and television production, energy and agribusiness industries, while the median home price is just over $259,000 – a drop in the bucket compared to pricey areas like San Francisco and New York.
Atlanta is also famous for its food scene, with everything from BBQ to fried chicken and Vietnamese fusion, and also hosts a long list of attractions, from live music venues and Broadway shows to pro sports and museums.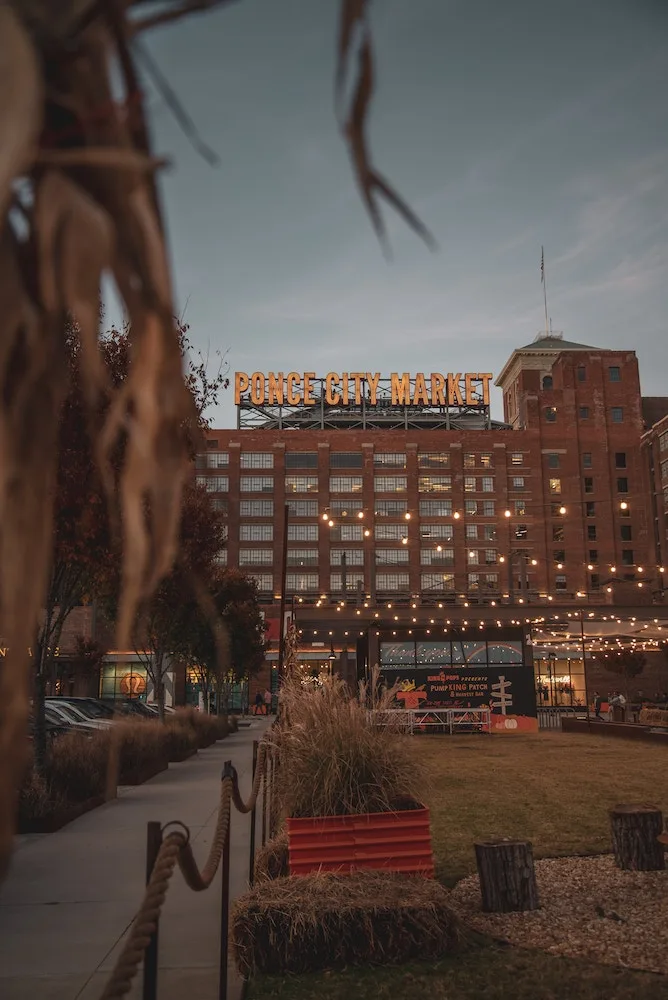 Houston, Texas
Houston not only has plenty of jobs, with much of its economy attributed to the gas and oil industry, but it also offers the second highest take-home pay in the country with the average income nearly 20 percent above the national average.
With no state income tax, workers take home a little over $6,300 a month after taxes while home prices are low for such a large city. Residents can also enjoy frequent sunny skies with mild weather, countless museums, a mall with more than 400 stores and restaurants, and three pro sports teams, including the MLB Astros, NBA Rockets and NFL Texans.
Lynchburg, Virginia
If you want to enjoy great hiking without a high cost of living, the City of Seven Hills, as Lynchburg is known, may be ideal. Culture vultures can enjoy fabulous attractions like the Renaissance Theater and the Academy of Fine Arts, and everyone will appreciate the low cost of living and low unemployment rate.
It's the regional center for retail and commerce, with growing industries in pharmaceuticals, material handling and nuclear technology.
---
Thank you for visiting today! If you found this encouraging or informative, please connect with us on Instagram, Youtube, Pinterest, Facebook or Twitter. We'd love to meet you!
Sign-up for our monthly newsletter for updates and more. We promise we won't spam you! Feel free to unsubscribe anytime.
For more fitness fashion discounts and offers, please visit our Fitness Instructor Discounts + Brands Directory or favorite brands coupon codes list.
If you're a brand and want to submit a product for us to review, please use this form to get in touch.
This site uses affiliate links. Clicking on or purchasing via an affiliate link may result in commissions for us which help keep the content flowing and lights on at Schimiggy Reviews. You may read more about this in our privacy policy.