Reading Time:
5
minutes
Updated: 11/19/2023 | Where to Get the Best Burgers in Seattle
We embarked on a journey to find the best burgers in Seattle. What we found was a list of 30 well-rounded and noteworthy burgers for every taste bud and budget out there.
Check out our list of the best burgers in Seattle. Do you see any of your favorites?
Where to Get the Best Burgers in Seattle
#1 Red Mill
Red Mill was one of our first burger experiences when we moved to Seattle over 10 years ago. Our friends recommended it and it did not disappoint!
We love their Red Mill Deluxe Burger with Cheese. The meat is flavorful and served on a soft bun. Pair it with their side of French fries and a milkshake.
They have two locations in Phinney Ridge and Interbay.
#2 Ox Burger
Enter smash burgers with a twist!
The Lao Burger was a joke that started at Taurus Ox. It was a collaboration between the three Taurus Ox Chefs Sydney Clark, Khampaeng Panyathong, and Jenessa Sneva. It now has its own well-deserved outpost at the original Taurus Ox space on E Madison called Ox Burger.
We got to try their entire menu and meet Sydney, one of the original founders of Taurus Ox, who now dedicates most of their time to Ox Burger.
The famous Lao Burger is two smashed beef and pork patties served with jaew bong (a spicy savory lemongrass pork skin condiment) mayo, cilantro, red onion, cheese, taro stem, and pickles, on an airy pub bun. It's a burger you'll want to revisit for its umami flavors.
Aside from the Lao Burger, Ox Burger also serves an impeccable all-American smash burger aptly named the Ox Burger. It's a burger for those who want to take a more purist approach. The hand-shaped beef and pork patty is flattened and cooked until the edges are brown and crispy. The burger is assembled with a sesame bun, American cheese, grilled onions, ketchup, sliced pickles, and mustard. If you're looking for a basic burger that satisfies, theirs definitely does the trick. Add on their loaded Ox fries while you're at it!
And for those who prefer fowl play, their Clucker sandwich is unbelievably delicious. It's a deep-fried, tender, and crispy chicken thigh sandwiched with mayo, pickles, and iceberg lettuce in a pub bun. If you can handle the heat, we recommend getting it spicy!
And do not leave without trying their soft serve. We got to try the berries and cream (the next day they offered banana Nutella). We'll definitely be back to try their rotating flavors. Check their website to see what's currently churning.
What We Ate:
Lao Burger
Ox Burger
Deluxe Burger
The Clucker
Ox Fries
Soft Serve
Draft Beer (Engine 9 IPA and Kolsch)
Whiskey Shots
View this post on Instagram
#3 Uneeda Burger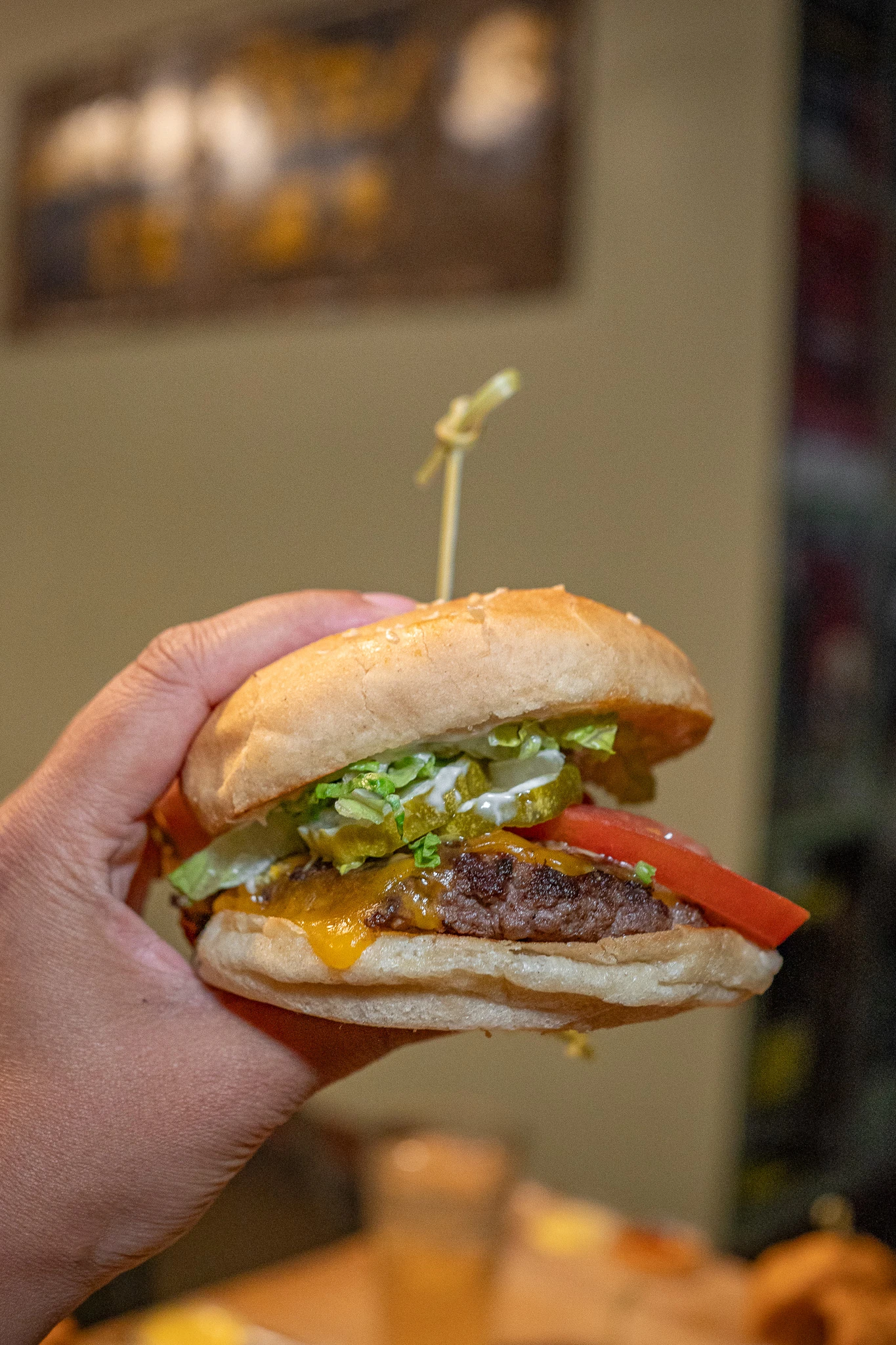 Uneeda Burger is another popular burger spot located in Fremont. Their Classic Burger with cheese is our favorite!
The meat is super juicy and sustainably sourced. And their fries and sides are a must. Their delicata squash tempura (seasonal) paired perfectly with our burger.
They also have seasonal milkshake flavors. We got a tasty huckleberry milkshake during our visit.
Address: 4302 Fremont Ave N Seattle, WA 98103
#4 206 Burger
206 Burger Company makes smash burgers using super soft brioche buns. And their burgers are juicy (watch that drip in our video below).
They offer classic burgers along with Seattle-themed burgers such as the Mariners, Seahawks, and Super Sonics. And if you're not a fan of burgers, try their spicy fried chicken burger. It's simply "chef's kiss!"Mariners Burger 🍔
Visit one of their three locations in First Hill, Wallingford, and Fremont.
View this post on Instagram
#5 Rain City Burger
Rain City Burgers has been serving locally sourced and hormone-free burgers since 2010. The husband and wife duo work hard to provide a variety of beef, chicken, fish, and veggie burgers.
Our favorite burger at Rain City Burgers is the Roosevelt Burger. It's a fan favorite with the kids at Roosevelt High School and was also inspired by and named after them.
Rain City Burger is also minority and family-owned! Definitely check them out the next time you're in the Ravenna neighborhood.
Address: 6501 Roosevelt Way NE, Seattle, WA 98115
View this post on Instagram
#6 Skillet Diner
Skillet Diner is known for their brunch menu and world-famous fried chicken and waffles.
They also offer a basic burger that is simple yet very delicious! It has super crunchy pickles and all the fixings!
Visit a Skillet Diner at the following locations: Post Alley | Capitol Hill | Regrade | Seattle Center Armory | SeaTac Airport
#7 Smash That Burger Co.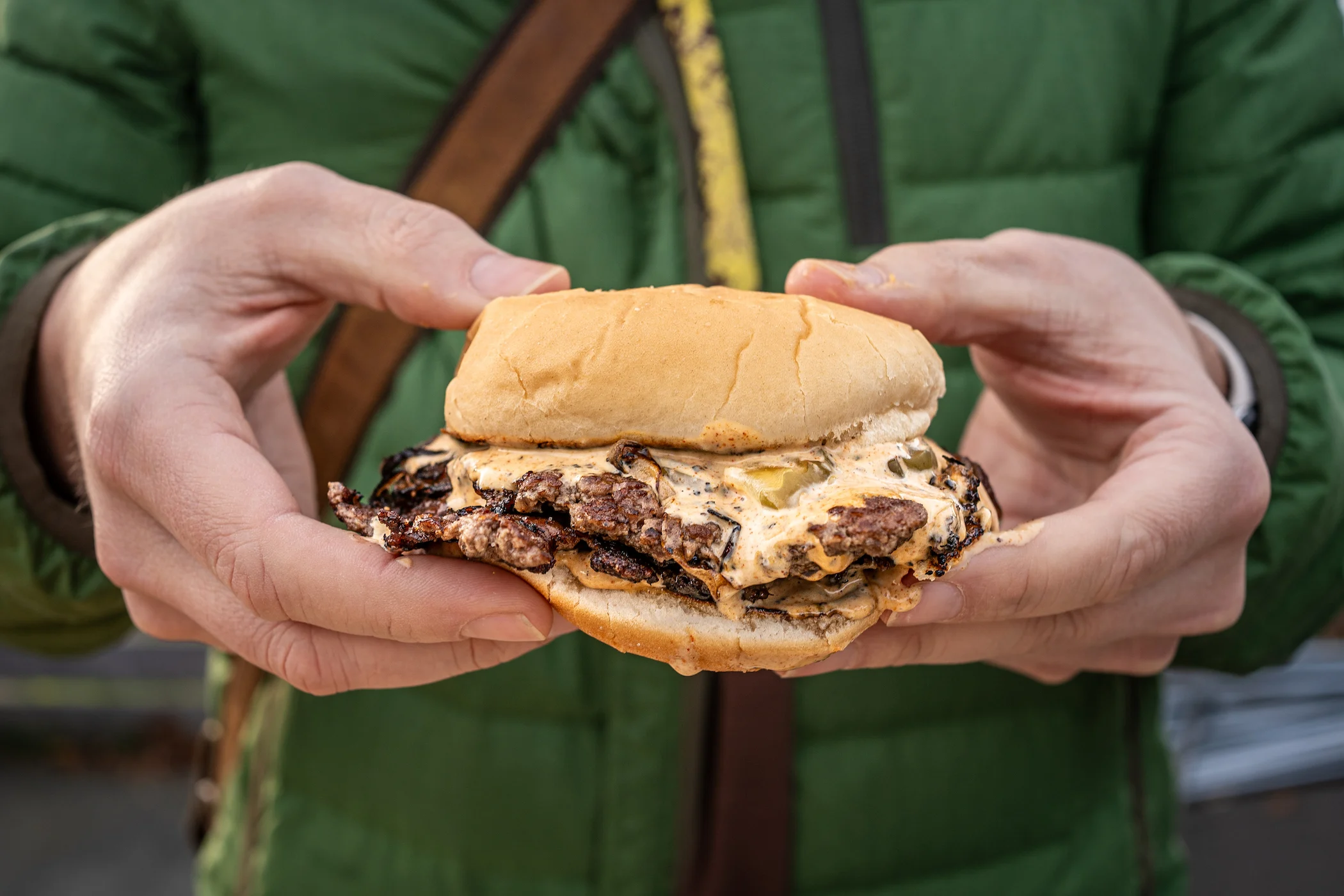 Smash That Burger makes some of the best (and juiciest!) smash burgers in Seattle!
Their menu is small but packed with interesting flavors. Their burgers come with ingredients that aren't your usual burger accouterments, such as potato chips and kimchi!
All their burgers have two perfectly grilled smashed patties that soak up all the sauces so you get an even blast for flavor in each bite.
We love their Oklahoma Smash and Ultimate Jalapeno. Definitely get their fries either with salt and pepper or saucy (with grilled onions and Classic Smash sauce).
And if you're looking for something unique, try their Chester sandwich. It's a patty melt made with one of their smashed patties. *chef's kiss*
Address: 1220 W Nickerson St, Seattle, WA 98119
Burgers we'll eventually try!
#7 8 Ounce Burger
#8 Mean Sandwich
#9 Local Tide
#10 Giddy Up Burgers
#11 Katsu Burger Bar
#12 Banh Mi Burgers and Pho
#13 Burbs Burgers
Burbs Burgers has locations in Montlake and Georgetown.
#14 Pick Quick Drive In
#15 Loretta's Northwesterner
#16 Kidd Valley
#17 Dicks' Drive In
#18 Betty
#19 Bateau
#20 Butcher's Table
#21 Eden Hill Provisions
#22 Nick's on Madison
#23 BRGR Bar
#24 Feed Co.
#25 HeyDey
#26 Saint Bread
#27 Flint Creek Cattle Co.
#28 Beast and Cleaver
#29 Next Level Burger
#30 Big Max Burger
#31 Canlis
If you found our best burgers in Seattle list helpful, please share it with a foodie friend. Thanks for your support!
Thank you for visiting today! If you found this encouraging or informative, please connect with us on Instagram or TikTok.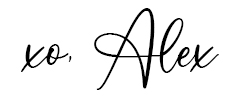 Sign up for our monthly newsletter for updates and more. We promise we won't spam you! Feel free to unsubscribe anytime.
If you're a brand and want to work with us, please visit this page to get in touch.