Reading Time:
6
minutes
About Ultracor
The Ultracor brand was created in 2014 in Los Angeles, California. Ultracor is known for their silk-like compression fabric that has a rich soft texture yet is very technical.
Ultracor effortlessly marries high-performance fabrics and designs with cutting edge style and bold prints. The details on the leggings warrant their luxe pricing. Ultracor offers sleek leggings, bras, tops and outerwear that will offer improved performance in yoga, spin class, or that early morning run.
Ultracor Review: Collegiate Stripe Ultra High Waist Matte Leggings
For this review I chose the Ultra High Collegiate leggings with a green and white stripe detail on the side. The pants were originally $185 but I purchased them from Bandier and used a $25 off coupon code. It was still expensive compared my usual legging spend. If you know me (hint hint look at the theme of my blog), you'll know I love the color green. The leggings had that retro Mudd striped jeans trend. I never thought this trend would make a comeback, nonetheless in the activewear scene. I was stoked to take them out of the packaging. Let's delve into the review!
#1 Size: I found Ultracor in a small boutique and tried on both the small and medium. I felt the small was too compressive and hard to get past my knees. I tried the medium and it fit just right. Per their size chart, they recommend the medium if you normally wear a size 6. I am a size 6 in lululemon. If the fabric doesn't stretch over time, I would like to say that the medium fit me best.
#2 Style: Ultracor makes long leggings with an unfinished hem.
#3 Inseam: The inseam is 27.5″ and sits right on top of my ankle.
#4 Rise: The Ultra High rise allows the leggings to be worn high and over the navel.
#5 Waistband: Ultracor makes both standard and high waistbands. Their made of elastic in a matte black color. The black waistband contrasts with the color, print and shine of the rest of the legging. The waistband elastic sits exposed at the top of the pant. I've washed my Ultracor leggings many times and the leggings have retained their shape.
#6 Fabric:
Fabric Content: Ultracor uses a Ultra Silk Lycra Sport blend (43% Polyester 43% Nylon 14% Lycra). Fabrics are digitally printed with rich colours that are fade resistant and highly saturated.
Fabric Feel: The fabric feels silky and smooth. The fabric is matte and looks like a dark, rich black. The green and white stripes on the side of the leggings are made of a knit material that feels very thick and durable. I would compare the fabric to Carbon38's Jonathan Simkhai x Carbon38 Collab and Sayang Collection bra and leggings fabric.
Fabric Performance:

There is lots of stretch and elasticity in the fabric that allows it to be form fitting yet compressive. The elasticity within the leggings give a second skin compression feel.
Fabric will not stretch out over time.
The pants unfortunately do pill. Mine began to pill after 4 wears. I also don't have the thigh gap.
The fabric is thick yet breathable and very durable.
The fabric is quick drying.
Leggings have patented built-in shape wear that lifts the butt, engages the core, and flattens the tummy.
The seamless construction of the inner panty liner gets rid of unwanted panty lines.
ACT (Anti Camel Toe) design prevents any unwanted crotch attention during wear. The front of the rise does not have a seam, allowing the fit to be flat across the front.

Opacity: I am happy to report that these pants pass the bend test and are 100% opaque.
Fabric Features:

Knit green and white stripe going down along the side of the pant
Built in inner underwear for a personalized anti-camel toe and invisible pantyline fit.
Rubber Ultracor logo is sewn into the back seam of the waistband.
#7 When to Wear: This pant is excellent for all fitness activities. Since the pants are very compressive, I would highly recommend them for running and aerobics/crossfit. The fabric may be too slippery for a yoga class, but that would only encourage me to use more core! I also love wearing the pants casually with a denim shirt or loose sweater or tee.
#8 Cost: These will break your bank! Ultracor leggings start at $185 and cost upwards of $250. This particular pair and color scheme cost me $195. I saw another Collegiate legging for $185!
#9 Gusset: Ultracor leggings have built in underwear and therefore no actual gusset. They take pride in the fact that their pants encourage people to go commando. The only drawback that I can see is if you want to resell these leggings, I'd have to notify buyers that my hooha has been all up in the inner underwear lining of my Ultracor pants. Their assumption is that you want to get personal and own these leggings for a long time.
#10 Stitch Seam: Flat-fell seams on the inseam, front and back rise and around the waistband of the pant.
#11 UPF Protection: 50+ SPF
#12 Made in the USA.
#13 Care Instructions: These are high-end leggings. I would suggest hand washing and hang drying.I hang to dry on a foldable drying rack such as this one. Absolutely avoid fabric softener as it may break down the elasticity of the fabric and band.
Should I buy Ultracor Leggings?
For the serious athlete or someone with an obsession with athleisure-wear, I definitely recommend Ultracor! The fabric is by far the best quality I have experienced to date for high-impact sports and exercises. I have tried the regular rise and definitely prefer their high-waisted version. Even though the leggings are expensive, Ultracor is definitely worth every penny! This is especially true if you live in activewear. 😉
Where to buy Ultracor?
You can buy Ultracor as any of these online retailers:
Bandier – Use my link and receive $25 off on purchases of $100+.
Ultracor – Sign-up for their email list and receive 10% off your first purchase.
Limited styles and sizes are available on eBay.
Thank you for visiting today! If you found this encouraging or informative, please connect with us on Instagram or TikTok.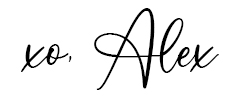 Sign up for our monthly newsletter for updates and more. We promise we won't spam you! Feel free to unsubscribe anytime.
If you're a brand and want to work with us, please visit this page to get in touch.
I was not compensated for this review. All opinions and observations are purely my own.