Reading Time:
4
minutes
Updated: 4/11/2020 | Alternatives to the Liforme Yoga Mat
The Liforme yoga mat quickly became one of the best yoga mats on the market. Instagram yogis and long-time practitioners alike were investing in Liforme yoga mats because of their ability to grip and absorb sweat as you flow.
We reviewed the Liforme yoga mat previously on Schimiggy Reviews and was totally in awe with the performance and quality of the mat. We love the quality, grip, natural rubber construction, eco-friendly qualities and the ability to choose from a variety of widths and colors.
While we do highly recommend Liforme, we realize that it's a huge investment, especially if you're not someone who practices yoga regularly or is beginning their practice.
If the $150 USD price tag is too hefty for you, we created a roundup of alternatives to the Liforme yoga mat.
Liforme Yoga Mat Alternatives
#1 WERKSHOP Affirmation Mats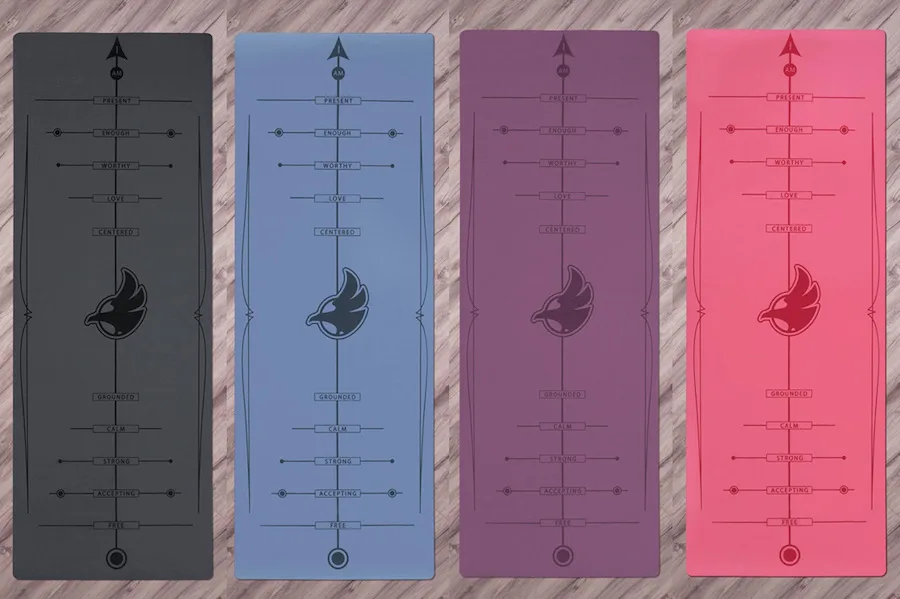 WERKSHOP makes high-quality yoga apparel and accessories for men and women. Their Affirmation yoga mats ($108) have a super sticky surface and also come with affirmations etched onto the surface of the mat to inspire your practice.
Use code SCHIMIGGY to get $10 off your orders at WERKSHOP.
#2 Sharklet Antibacterial Yoga Mat ($83)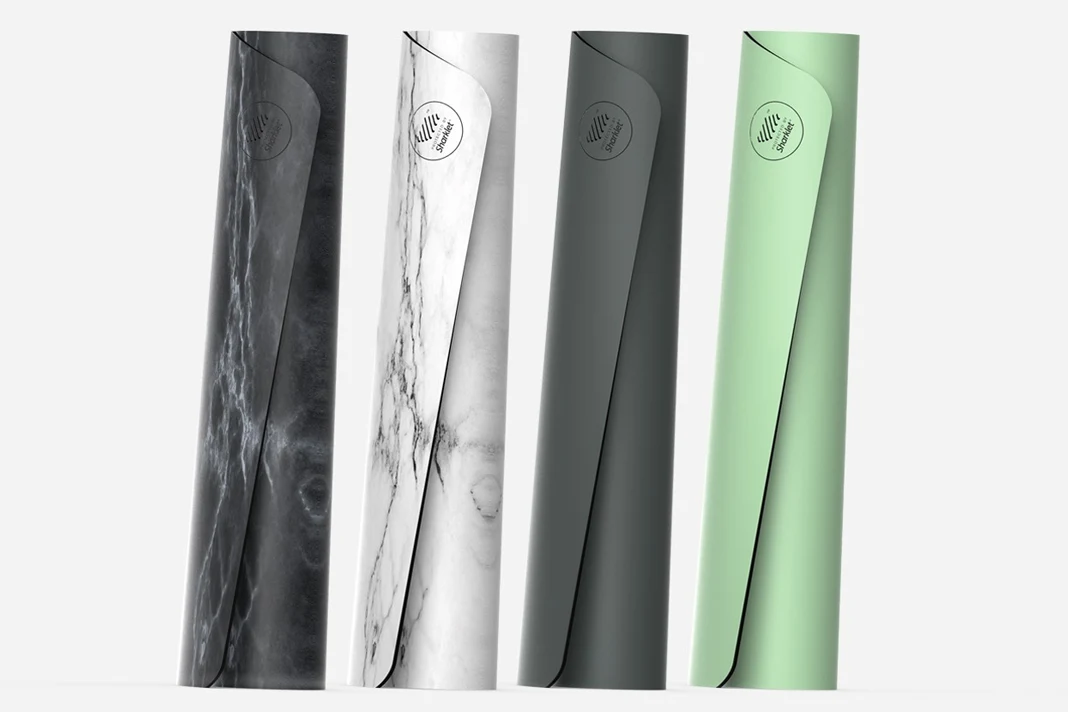 We were recently introduced to the Sharklet antibacterial yoga mat and love it. It's super grippy, eco-friendly and odor free. It's made with a patented material that is used in medical equipment.
Use code SCHIMIGGY20 for 20% off all your orders at Sharklet.
Read our Sharklet yoga mat review here.
#3 Clever Yoga Liquid Balance Mat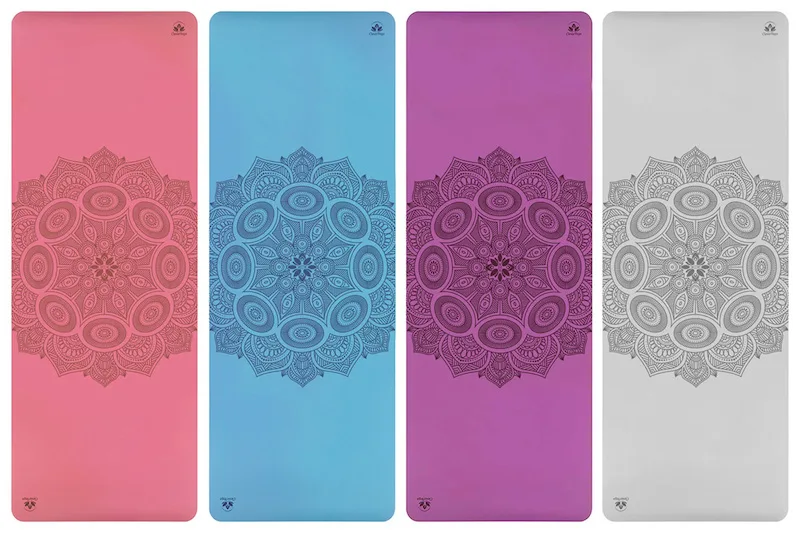 Clever Yoga's Liquid Balance mat comes in two types:
Both styles come with carrying cases. I find that the Clever Yoga mat feels and performs EXACTLY like Liforme yoga mats. At this price point, you can't not give it a try.
#4 lululemon The Mat
lululemon makes three types of yoga mat variations and they're all cheaper than Liforme.
The surface of lululemon's mat is very grippy and instantly absorbs sweat just like the Liforme mat. The mat has a firmer feel than Liforme. It's also half the price of a Liforme yoga mat.
You'll want to air out your lululemon mats. It comes with a strong smell that eventually wears off.
#5 Manduka GRP Mat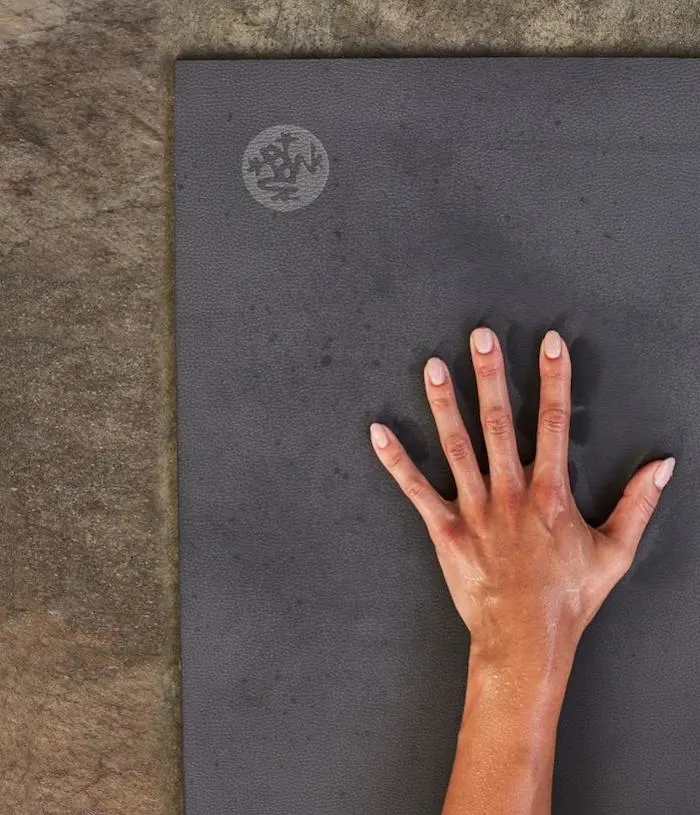 Manduka's newly released GRP mat (2019) offers lots of grip and is made for sweaty hot yoga. The surface is absorbent and sits on top of the firm base that Manduka PRO and PRO Lite mats are known for.
The mat comes in 6mm ($128) and 4mm ($98) depths and different colors.
Read our Manduka PRO yoga mat review here.
#6 ALO Yoga Mat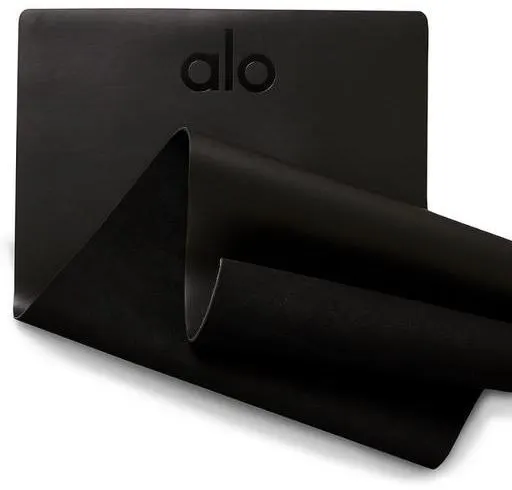 The ALO Yoga Mat ($100) is similar in construction to lululemon's mats. It has a porous surface and is made of natural rubber. The only difference is that ALO Yoga only made this mat in black and white, while lululemon offers many different colors.
You can test out the ALO Yoga mat in-stores prior to buying. They stock their yoga classes with the ALO yoga mat. Personally, I love how this mat performs and how easy it is to care for.
Use our link to save 10% off your purchases at ALO Yoga.
#7 Gaiam Sol Dry-Grip Yoga Mat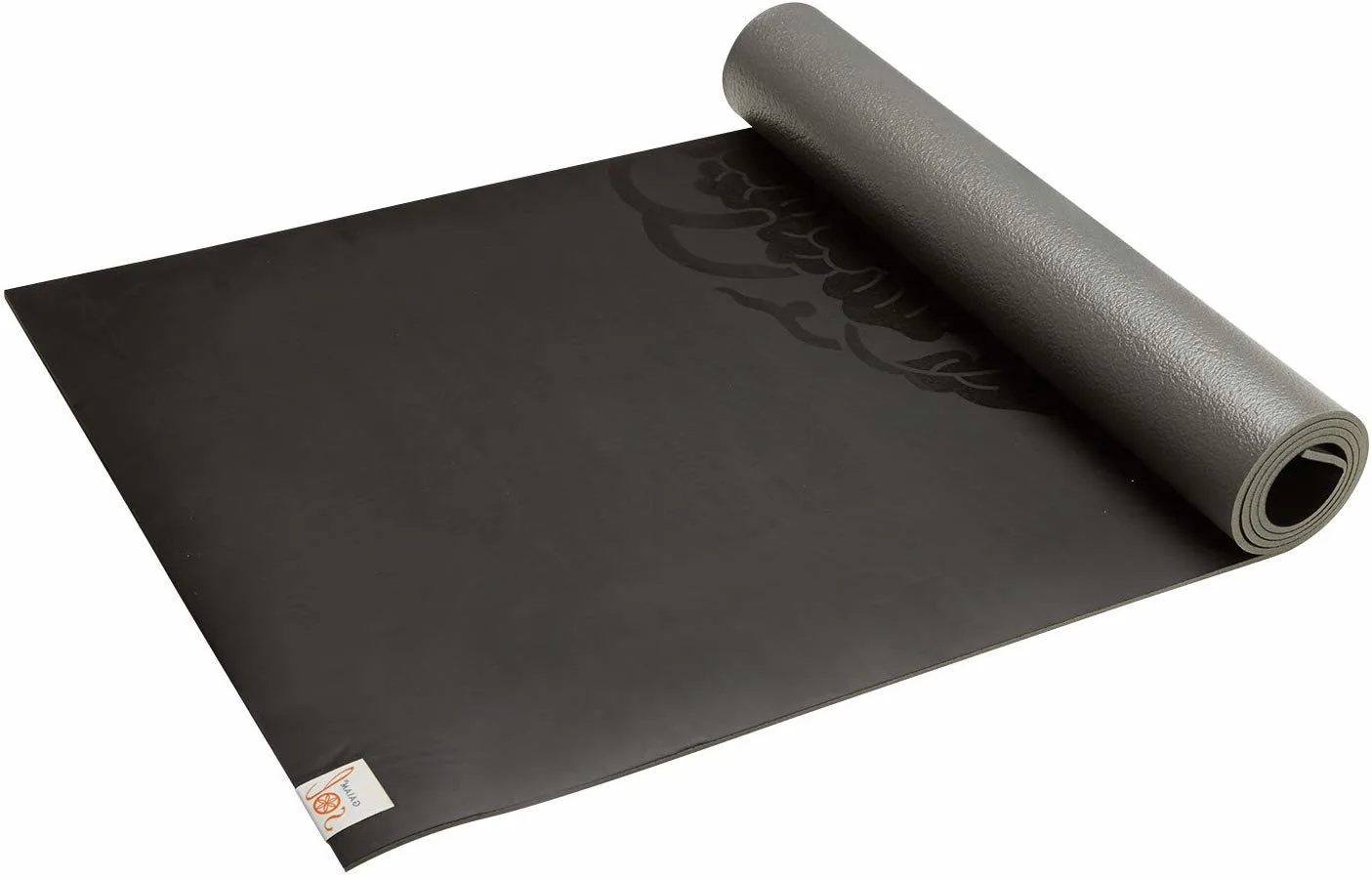 The Gaiam Sol Dry Grip yoga mat ($69.98) is made with a very grippy surface. The mat does weight considerably more than Liforme.
#8 ARC Fitness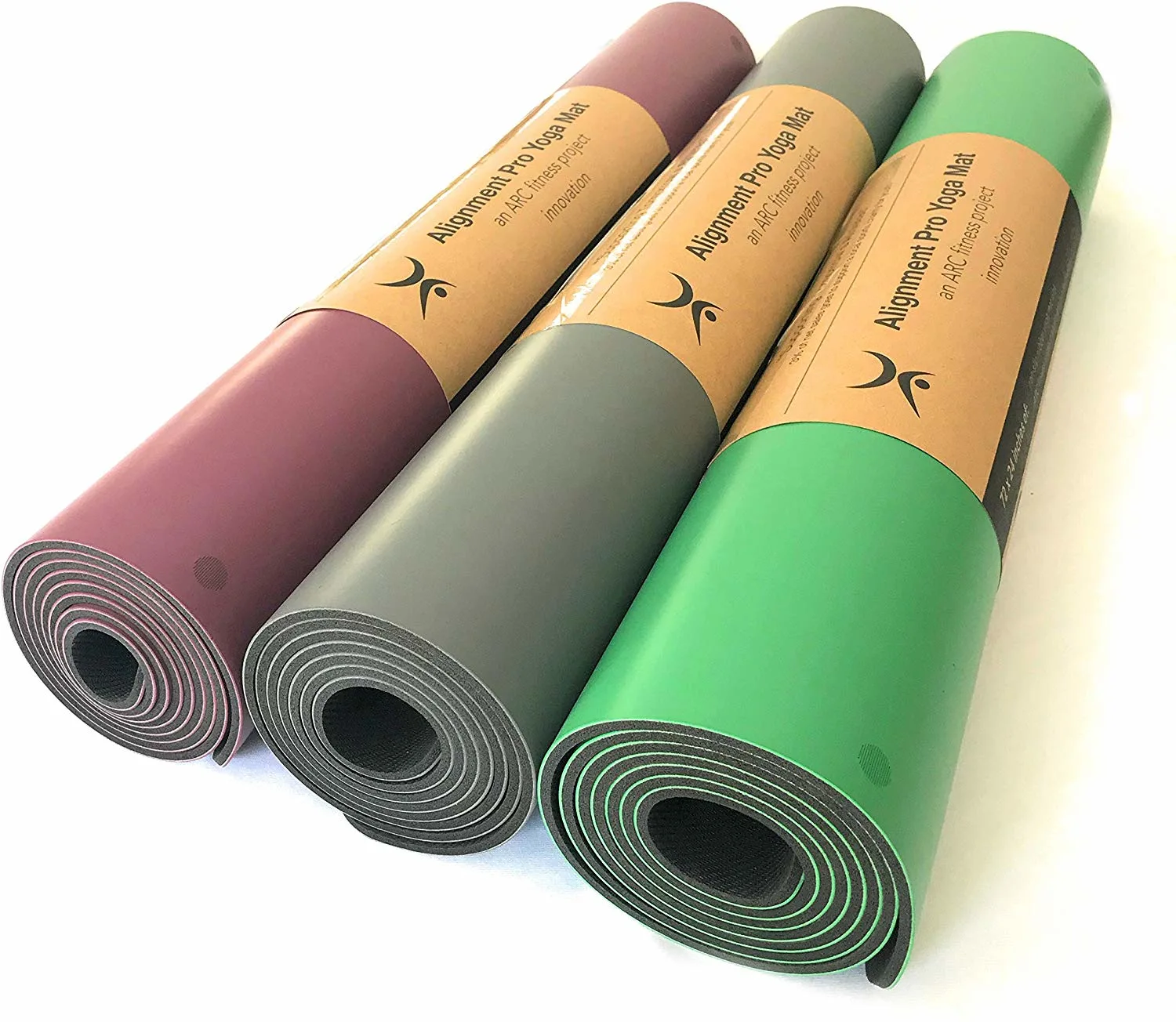 The ARC Fitness yoga mat is grippy and feels like Liforme. The mat does feel a little stiffer but it is super absorbent and grippy.
It comes in various colors and is only $65 USD!
#9 SACRED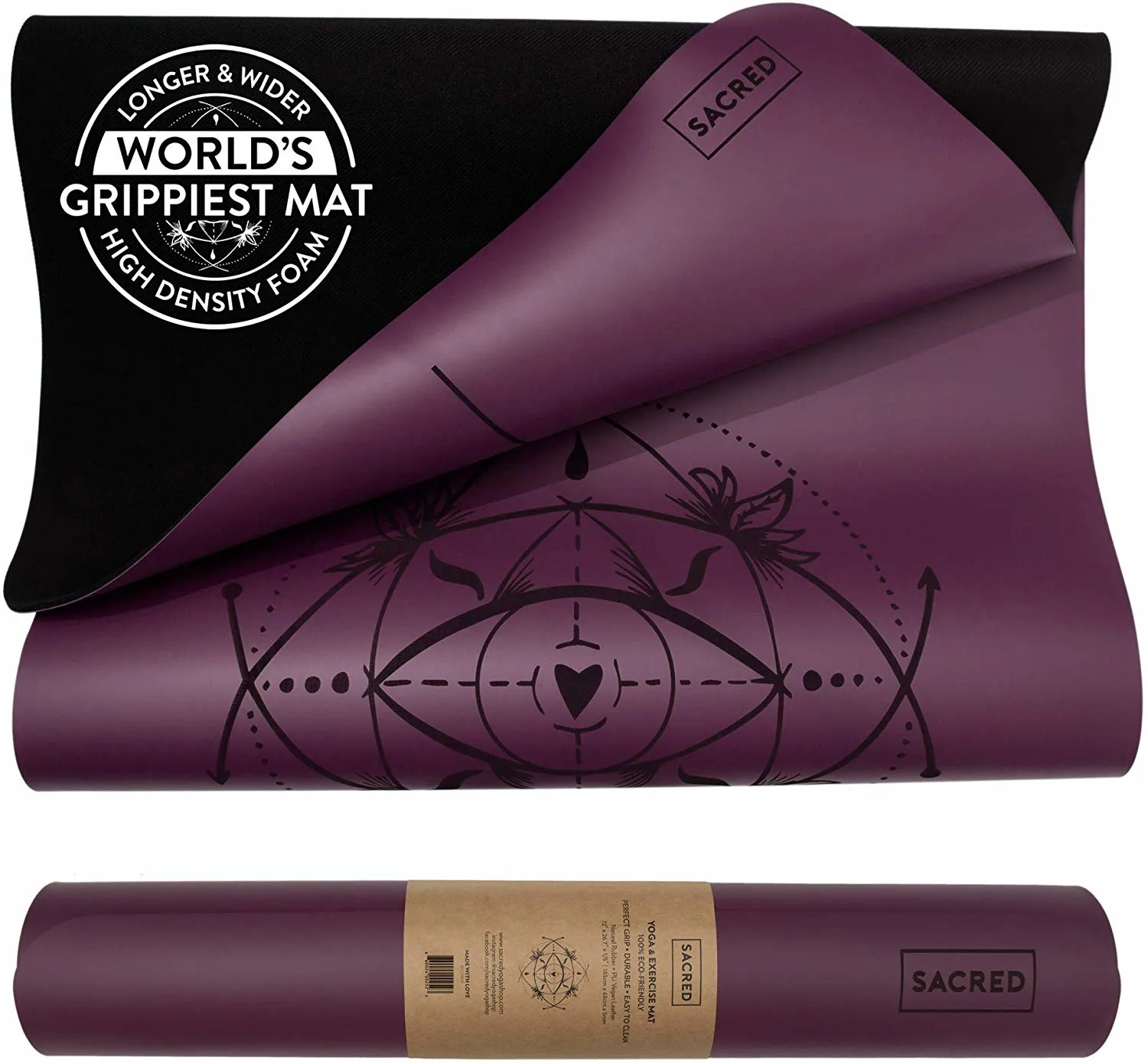 SACRED yoga mats ($117) have a grippy surface. The deep purple color and subtle design won't distract you from your flow.
Final Thoughts
Finding a reliable yoga mat will change your practice entirely. It's best to research and invest in a yoga mat that will last you a long time.
It's an investment in your health!
Did you enjoy our alternatives to Liforme yoga mats post? Please share it on Pinterest. Thank you!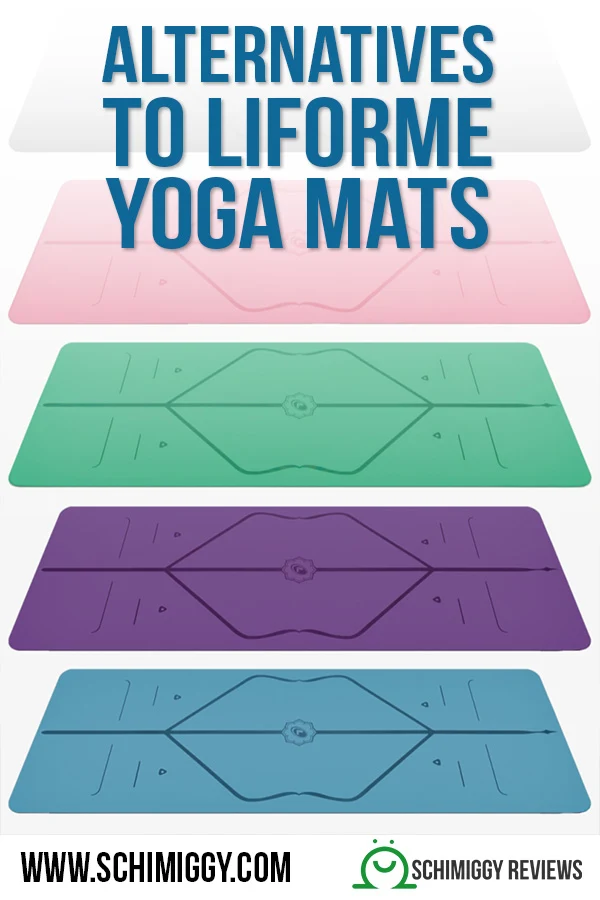 ---
Thank you for visiting today! If you found this encouraging or informative, please connect with us on Instagram, Youtube, Pinterest, Facebook or Twitter. We'd love to meet you!
Sign-up for our monthly newsletter for updates and more. We promise we won't spam you! Feel free to unsubscribe anytime.
For more fitness fashion discounts and offers, please visit our Fitness Instructor Discounts + Brands Directory or favorite brands coupon codes list.
If you're a brand and want to submit a product for us to review, please use this form to get in touch.
This site uses affiliate links. Clicking on or purchasing via an affiliate link may result in commissions for us which help keep the content flowing and lights on at Schimiggy Reviews. You may read more about this in our privacy policy.