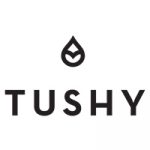 Description
Tushy makes bidet attachments that come with several settings and even pretty metallic knobs. There's no doubt that your bum will be clean without being mean to the environment.
Their cute messaging makes spraying your butt with water seem like the cool thing to do. But that's not all, it's also super eco-friendly and a sustainable way to keep your butt clean.
Let's get Tushy!
Discounts
Use this link to save $5 off your Tushy bidet!