Reading Time:
5
minutes

About 2XU
Before we delve into the 2XU review, let's go over what 2XU stands for and a bit of their background.
2XU or "TWO TIMES YOU" was launched in Australia in 2005. Since then they have been outfitting athletes all over the world. They are known for their award-winning compression wear for both men and women. They offer an entire collection of compression wear for all types of activities and sports.
You'll be able to spot them when you see their iconic 2XU logo printed alongside most of their compression leggings in bold and bright colors. In 2018, 2XU will release their collaboration with Kanye West. The collection will be 2XU and YEEZY. You can already see Kim Kardashian wearing some of their pieces on her Instagram account.
2XU guarantees that their compressive activewear will promote healing and improve athletic performance. In 2XU's commitment to your fitness, they offer a 1-year warranty against all manufacturer defects.
2XU Review: Fitness Midrise Compression Tights
I've been wanting to try 2XU for some time. I found out about the brand when I was doing a lot of turbo kickboxing (TKB) and Les Mills Body Pump. Now I only mostly do yoga so compressive activewear is more of a hindrance for my practice.
I decided to give them a try. If I didn't like them I could always return them. I chose the black phantom maze and black. The leggings came neatly packaged in a magnetic box. The packaging was very appealing and made opening the leggings extra special.
#1 Size: I utilized the size finder on the 2XU website within the product descriptions. Per their site I would fit both a size small and medium. I decided to go with a small. The fit was very compressive and would fit a size 4 or 6 best. I wear a size 6 in Lululemon for size reference. I prefer a looser fit and would size-up to a medium next time.
#2 Style: 2XU makes compression wear for both men and women. 2XU is best for athletes and high-intensity sports. They offer shorts, tights/leggings, tanks, and long sleeve tops.
#3 Inseam: The inseam measures 26″
#4 Rise: The leggings have a standard rise. The waistband sits directly on top of my navel. I am 5'5″ for reference.
#5 Waistband: The leggings are made with a tall waistband measuring 3.25″. The size small was too small on my frame and caused me to have muffin top. If I had sized up to a medium this issue would have been resolved.
#6 Fabric
Fabric Content: Fabric is engineered with 40+40D nylon and elastomeric fibers.
Fabric Feel: The fabric has a very firm yet stretchy feel. The fabric feels thick and very durable. The quality is excellent.
Fabric Performance:

Quick Drying
Dry Wicking
4-Way Stretch
Very compressive. 2XU claims that their leggings can expedite healing and improve athletic performance.
Antibacterial and anti-stink fabric
Fabric will not pill.

Opacity: The leggings are not white backed and are 100% opaque (not see-through).
Fabric Features:

The inner waistband is sewn with small pockets to stow your belongings while running or exercising. The small pockets are located across the inner waistband.
One grey screen printed logo on the front left hip of the leggings.
Lines do not match up. This may bother some people but it was not noticeable for me.
#7 When to Wear: 2XU is made for performance and is guaranteed to provide compression when you need it. I recommend wearing 2XU during high-intensity sports and running. I do not recommend it for low-impact sports as it is too constricting for yoga.
#8 Cost: The high-quality compression leggings cost $89-$109. Scroll down to see coupon codes to save on 2XU activewear.
#9 Gusset: 2XU tights have a square shaped, double-layered gusset. This was the first experience I've had with a square-shaped gusset. The gusset shaped was appealing and felt comfortable during wear.
#10 Stitch Seam: 2XU uses both flat fell and plain overlocked seams. The flat fell seams at the inseams allow for a chafe free and flat fit.
#11 UPF Protection: UPF 50+
#12 Made in Thailand. Designed in Australia.
#13 Care Instructions: I recommend machine washing on delicate with gentle detergent. I hang to dry on a foldable drying rack like this one. Hang drying allows the fibers to retain their elasticity and compressive qualities.
Should I Buy 2XU?
2XU is great for high-impact sports such as cardio, running, weightlifting, CrossFit, etc. I would not recommend 2XU for barre, pilates or yoga. 2XU is too compressive and will most likely do all your core work for you. I recommend looser fabrics so that you can really engage that uddiyana bandha (core lock). The quality is amazing. It seems that a lot of technology and design went into these leggings. For the price, the leggings are definitely affordable offer a lot of value for the high-intensity athlete.
Where to Buy 2XU
Thank you for visiting today! If you found this encouraging or informative, please connect with us on Instagram or TikTok.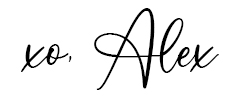 Sign up for our monthly newsletter for updates and more. We promise we won't spam you! Feel free to unsubscribe anytime.
If you're a brand and want to work with us, please visit this page to get in touch.