Reading Time:
4
minutes
Updated: 2/7/2023 | Why You Should Consider a Night Train
Since there is a great potential for night trains in Europe the routes for those trains keep expanding. Experts see great potential for the route between the German and French capitals. A second route is also planned, which is even short but still you will have time enough to enjoy Bob Casino slots.
From Berlin to Paris overnight without changing trains: Industry experts agree that such a connection would be a success. They reckon that from the timetable change in December 2023, there could once again be a direct night train between the German and French capitals after a break of many years.
Until the end of 2014, it was possible to travel from Berlin to Paris at night on the City Night Line "Perseus." But then Deutsche Bahn (DB) discontinued this and other direct connections of this kind. Later, the federal company withdrew completely from the operation of sleeper and couchette cars. To France and on other foreign routes, high charges for the use of tracks and stations had weighed on the balance sheet. High costs are also incurred for transporting the trains over the tracks.
BETTER TO HURRY!
With its Nightjet and Euronight trains, Austrian Railways, which can settle part of the costs with Austria, has taken over lines as well as reactivated others. In the coming timetable year, the network could be expanded to include daily night train routes between Berlin and Paris and Berlin and Brussels.
Back on Track, a pro-night train initiative from Belgium that now also has an offshoot in Berlin, had heard the good news from Belgian railroaders. It does seem to be happening: it is reported that the Brussels-Vienna Nightjet, which runs three times a week, will run daily from December 2023, combined with a new daily Nightjet from Brussels to Berlin.
The existing Paris-Vienna Nightjet, which is often fully booked weeks in advance, is also scheduled to run daily after the timetable change at the end of 2023, combined with a new daily Nightjet from Paris to Berlin. Carriages would be swapped en route so that passengers do not have to change trains.
What to Expect
Everything depends on the approval of the new Nightjet vehicles. The new train sets from Siemens are scheduled to run on routes between Austria and Italy from summer 2023. That would make it possible to use the cars currently in use there for the new connections.
Among all the possible new connections, Berlin-Paris/Brussels seem to make the most sense for ÖBB. The passenger potential is great, and there is a lot of political support.
Officially, ÖBB is still keeping a low profile. For the 2024 timetable year, we still plan to offer the Berlin-Brussels/Paris night train connection. Now officially the line is that they are currently planning with partners for the 2024 timetable. So it is yet to be seen which new routes and timetables will come up.
What Makes Night Trains Unique
Board in the evening, and arrive in the morning. Travel overnight, depending on the level of comfort, even in your own compartment that you occupy alone or with your family. Night trains are by no means available on all routes. Fares are not always competitive with airplanes, which have tax breaks, and long-distance buses, which do not have to pay tolls. The bottom line is that it is a niche travel product. However, those looking for something special should include night train travel in their choices. But where can you book tickets? On which routes are there trains with sleeping and couchette cars? What awaits travelers on board? A guide for the curious.
UNFORTUNATELY
The days when you could travel from Berlin to Rome, Istanbul, Riga, Novosibirsk or the Côte d'Azur by night train without changing trains are over. Because train traffic is subject to more taxes than air travel, and because high track and traction costs could no longer be covered by fare revenues, the network shrank from year to year. In 2016, Deutsche Bahn (DB) withdrew from operating night trains with sleeper and couchette cars. Since then, it has only been possible to travel in a seated position with the federal company – not everyone's cup of tea. But in the meantime, the number of genuine night trains on offer in Europe is increasing again, including in Berlin. This is mainly thanks to the Austrian Federal Railways, which is investing in its Nightjet network. But other providers also see an opportunity here. And those who board in a city other than Berlin can expand their radius.
These routes are available from Berlin: One of the busiest ÖBB Nightjets connects Hamburg and Berlin daily with Basel and Zurich in Switzerland. But the overnight connection is also ideal for travelers to the far southwest of Germany – to Offenburg and Freiburg, for example. The other ÖBB overnight connection to and from Berlin first leaves the capital to the east. Via Frankfurt (Oder), Zielona Góra (Grünberg) and Wrocław (Breslau), it goes daily to Vienna. This night train also carries through coaches to and from Budapest, covering part of the route in other train sets. The private operator Snälltåget from Sweden will resume its night train service between Berlin, Denmark and Sweden on April 9, 2022. Via Høje-Taastrup near Copenhagen and Malmö, the journey leads to Stockholm.
The network exists. Now try it yourself.
Thank you for visiting today! If you found this encouraging or informative, please connect with us on Instagram or TikTok.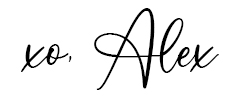 Sign up for our monthly newsletter for updates and more. We promise we won't spam you! Feel free to unsubscribe anytime.
If you're a brand and want to work with us, please visit this page to get in touch.