Reading Time:
9
minutes
Updated: 11/28/2023 | Where to Get Tasty Noodles in Seattle
When I am craving noodles in Seattle, these are the spots I go to. Almost all of these spots are Asian because honestly, Asian noodle dishes slap hard.
Where to Get Tasty Noodles in Seattle
#1 Xian Noodles
Xian Noodles is a must-try spot for hand pulled noodles in Seattle. It's an exact replica of Xian's Famous Foods in New York.
We love the Biang Biang noodles which is the sound the noodles make when they're stretched and slapped onto the counter.
Must-try items include the cucumber salad, wood ear mushrooms salad, spicy cumin lamb biang noodle soup, and braised pork biang noodle soup. You can also order any of their noodles dry (without soup).
They have three locations in the University District (UDistrict), Bellevue, and inside Westlake Place Mall.
#2 Mike's Noodle House
Mike's Noodle House serves very flavorful egg noodle soup variations and congee. We highly recommend their braised beef with sui kau (similar to pork wontons) noodles.
Just a fair warning, the smell outside might be offputting, but trust me…it's worth a visit!
Location: 418 Maynard Ave S, Seattle, WA 98104
#3 Biang Biang Noodles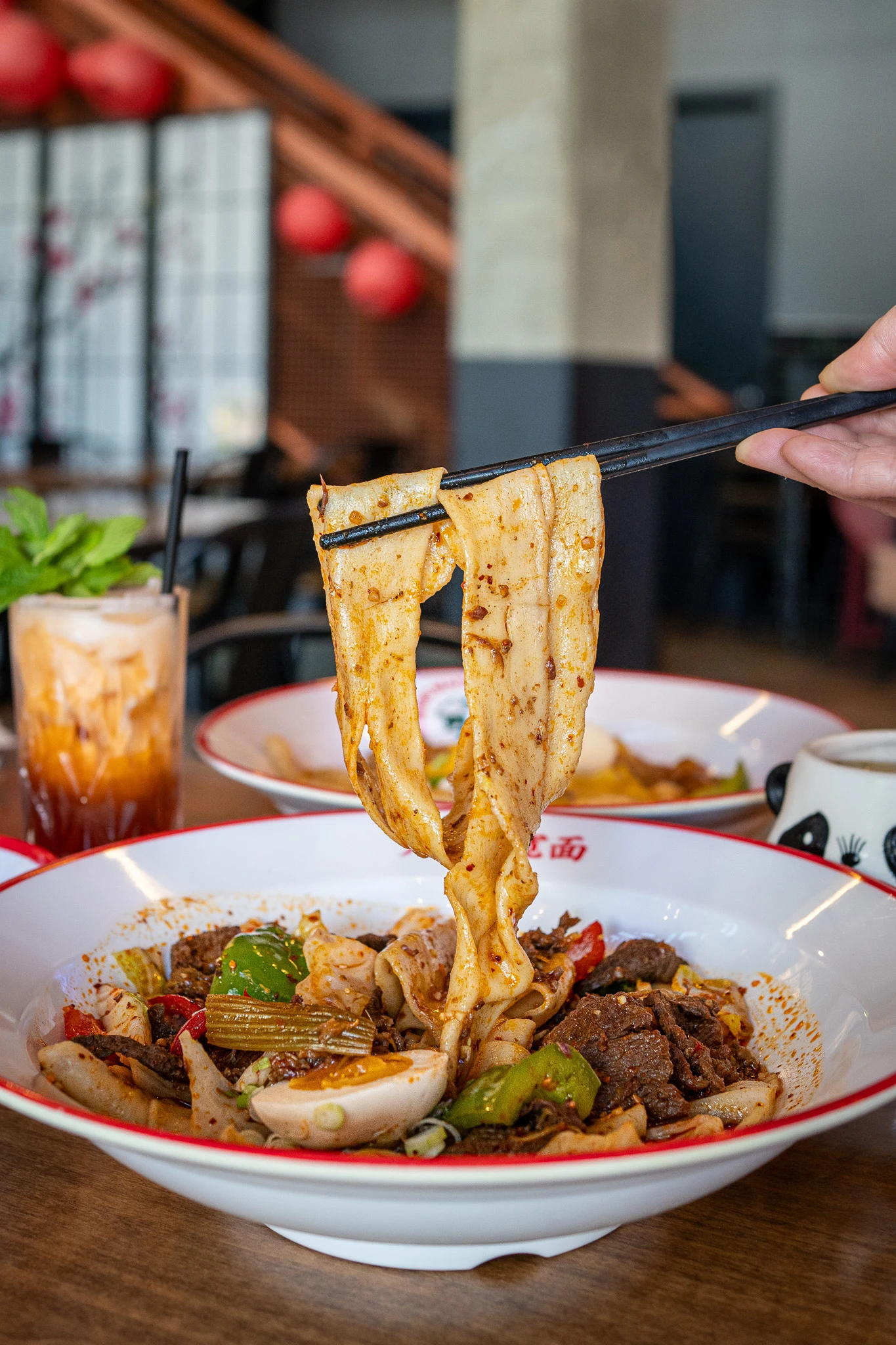 Biang Biang Noodles is one of our favorite noodle joints located in Capitol Hill. They stretch their noodles to order and they have amazing broths to eat them in.
We love the Mala Spicy Beef noodles and were blown away when we tried their Curry Chicken Dry Noodles. Just wow!
They also offer tasty cocktails in super cute glassware. It's a fun place to dine!
Location: 601 E Pike St Unit 100, Seattle, WA 98122
View this post on Instagram
#4 Sichuanese Cuisine
The Dan Dan noodles (peanut sauce noodles) at Sichuanese Cuisine are phenomenal. The portions are also huge!
They are definitely a hole-in-the-wall kind of establishment that only wants to serve good food. We also recommend their boiled fish in chili oil, dumplings, and hot pot.
Location: 1048 S Jackson St, Seattle, WA 98104
#5 Pho Bac Súp Shop
Pho Bac Súp Shop serves some of the best pho noodles in Seattle. You have to try their ox-tail pho. It's super flavorful. Their portions are huge, so come hungry!
Location: 1240 S Jackson St, Seattle, WA 98144
#6 Phocific Standard Time
View this post on Instagram
This hidden Vietnamese speakeasy bar is located inside the Pho Bac Súp Shop in Downtown Seattle and serves pho in a pho cup.
They also offer Vietnamese-inspired cocktails made from typical ingredients found in Vietnamese cuisine such as pandan, lychee, pickled onions, egg coffee, and more.
It's one of our favorite late-night spots in the city!
Location: 1923 7th Ave, Seattle, WA 98101
#7 Kizuki
Kizuki is a ramen chain that used to be called Kukai. They changed the name because the word meant "poop" in Hawaiian.
What we love most about this spot is their flavorful broths that are consistent in taste and texture. You can also substitute ramen noodles for yam noodles and choose low-sodium broth alternatives.
AND we highly recommend ordering their chicken karaage (fried chicken thigh). It's some of the best in town!
Kizuki has locations in CapHill, Bellevue, Tukwila, Renton, Northgate, and West Seattle.
#8 Betsutenjin
Betsutenjin is another amazing ramen place. They're open late at night too! Their menu and dining area are both small but they deliver huge flavor.
Their garnishes are what make them stand out from other ramen joints. The crunchy garlic is sooooo good!
Location: 954 E Union St #102, Seattle, WA 98122
View this post on Instagram
#9 Din Tai Fung
Din Tai Fung is a Taiwanese chain that serves amazing soup dumplings known as Xiao Long Bao. They also have both dry and brothy noodles dishes.
We love their braised beef noodles. The broth is so hearty and tastes phenomenal with a little bit of added black vinegar and chili oil.
Don't want soupy noodles? Try their rice cakes or stir-fried noodles with Jidori chicken or shrimp. They're REALLY good. Add some of your dumpling sauce to give it more flavor. *chef's kiss*
Din Tai Fung has 5 locations in the Greater Seattle area.
Location: 600 Pine St #403, Seattle, WA 98101
Related: Best Dishes to Order at Din Tai Fung
View this post on Instagram
#10 Gourmet Noodle Bowl
Gourmet Noodle Bowl is a godsend. They offer authentic Taiwanese dishes as well as All You Can Eat (AYCE) hot pot with a ton of broth options.
We highly recommend their braised beef noodle soup or individual hot pots.
Location: 707 8th Ave S, Seattle, WA 98104
#11 Nuodle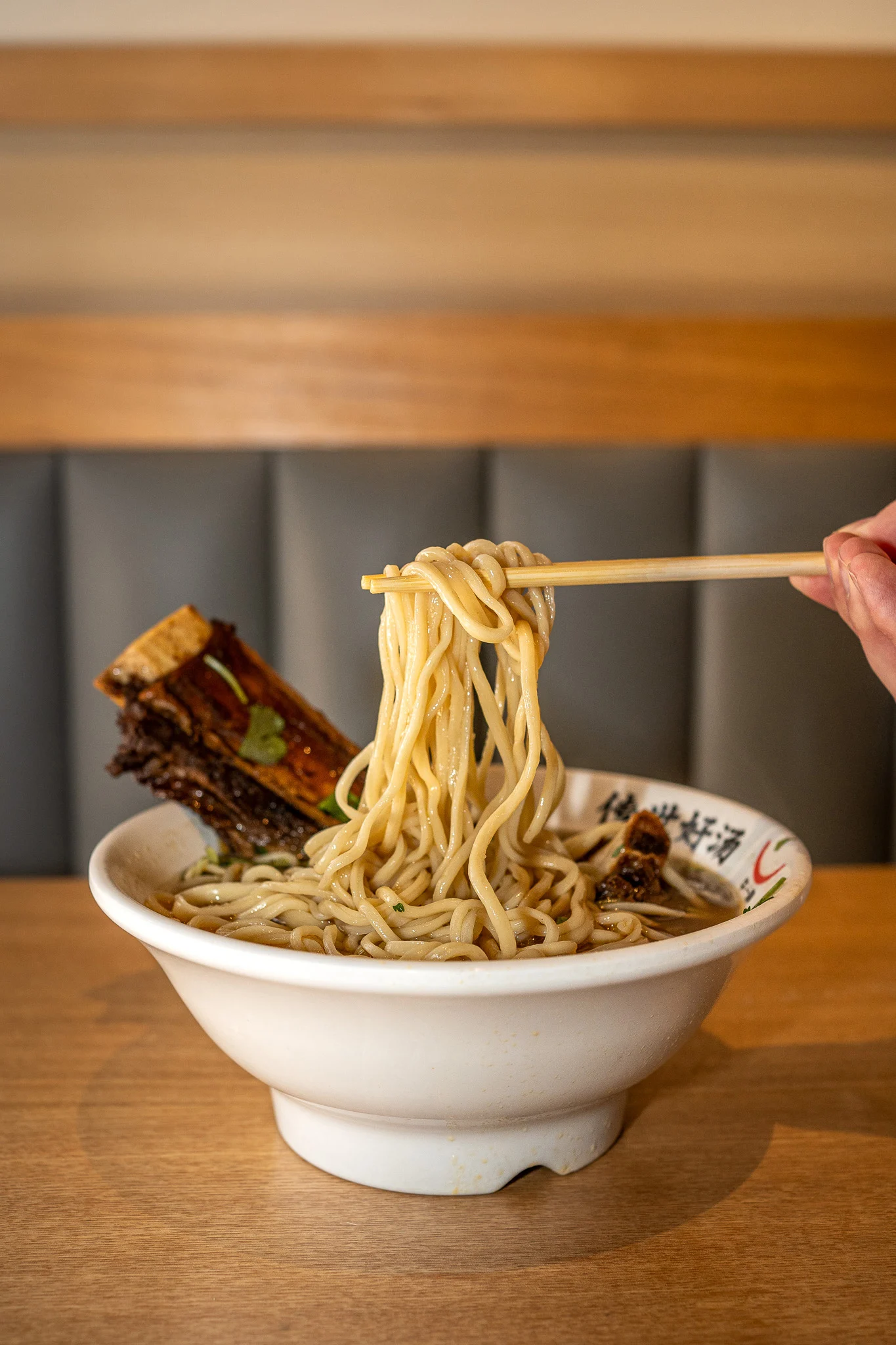 We tried Nuodle's hand-pulled Lanzhou noodles and were very impressed! The noodle texture was fresh and al dente and the beef broth was very flavorful and comforting.
They have two located on University Ave and in Bellevue.
#12 E-Jae Pak Mor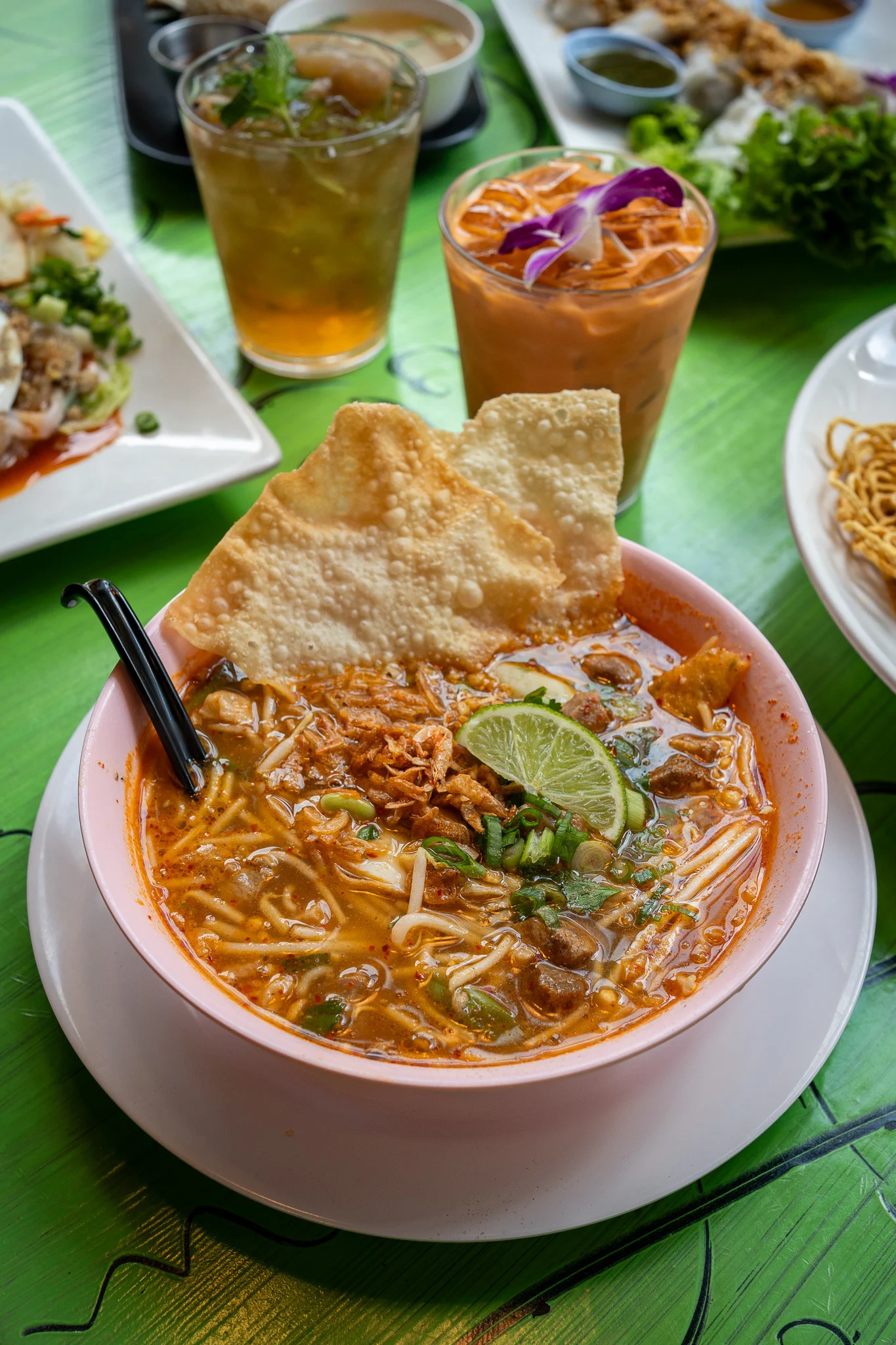 You'll need to add E-Jae Pak Mor to your list ASAP. This unique Thai street food eatery specializes in Pak Mor, a steamed rice roll filled with meat and mushrooms.
They also serve Su Kho Thai noodle soup, a soup that you'll typically find on the streets throughout Thailand. It has a tangy and savory flavor that is delicious yet comforting.
Location: 504 5th Ave S Unit 118, Seattle, WA 98104
View this post on Instagram
#13 Hoang Lan
People come here for the Bun Bo Hue, a spicy pork and beef Vietnamese rice noodle soup. It's one of my FAVORITE soups to eat and make (family recipe coming soon!).
Location: 7119 Martin Luther King Jr Way S, Seattle, WA 98118
View this post on Instagram
#14 Nan Noodles
If you haven't tried or heard of Crossing Bridge noodles, you need to add Nan Noodles to your list. It's a colorful experience where you add fresh ingredients to a boiling yet flavorful broth.
We also love their golden noodle soup, which is a beef soup made with pumpkin! It's perfect for Fall!
Location: 14220 NE 20th St suite a&b, Bellevue, WA 98007
View this post on Instagram
#15 Taurus Ox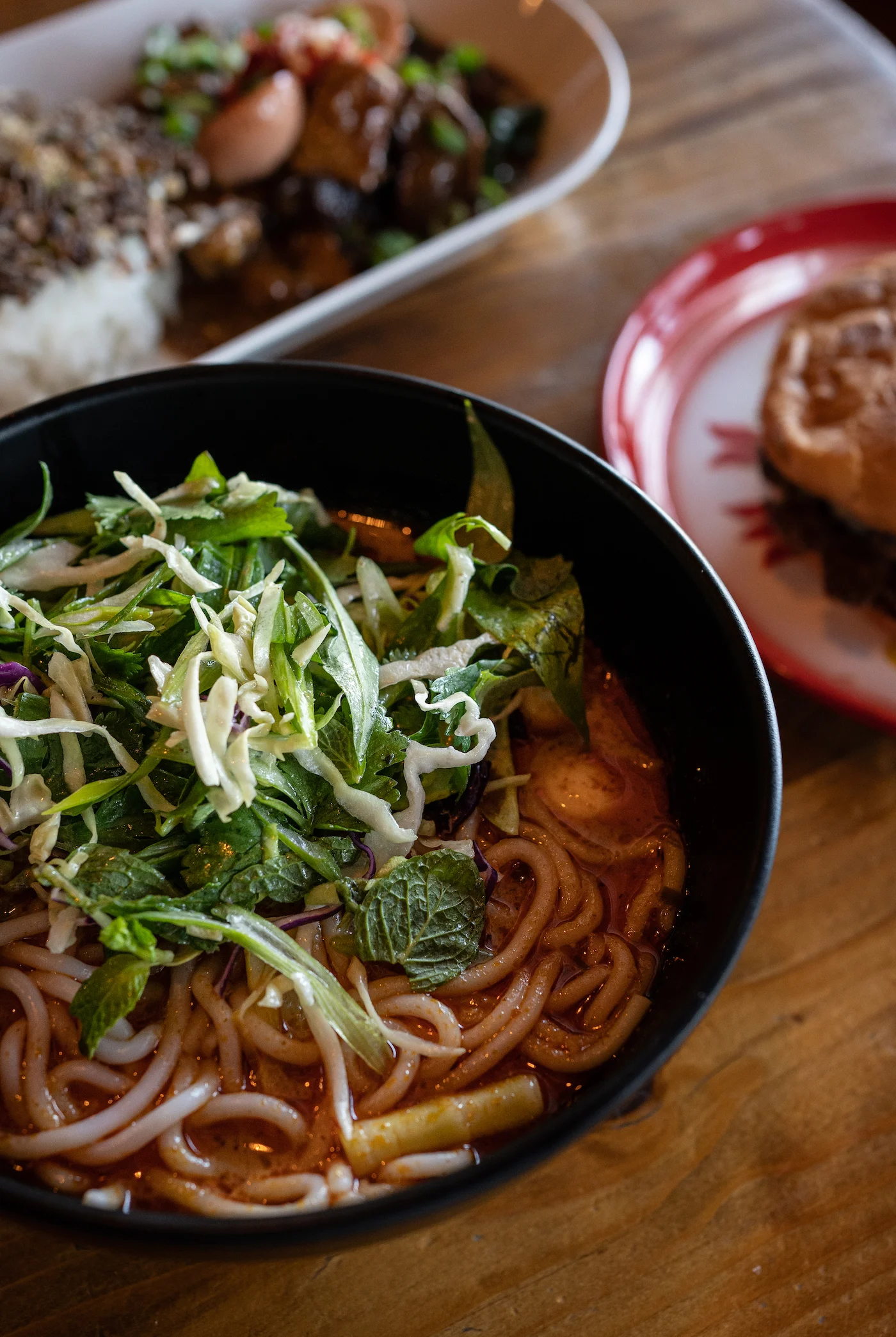 Taurus Ox offers Khao Poon, a Laotian-style rice noodles soup that's creamy, spicy, and packed with fresh veggies and herbs.
We also highly recommend their other dishes such as Lao sausage, Nam Khao (crispy rice salad with cured pork sausage), and the famous Lao Burger!
Location: 903 19th Ave E, Seattle, WA 98112
View this post on Instagram
#16 Rainier BBQ
Rainer BBQ offers a truly Vietnamese experience because they serve dishes that you don't typically find in most Vietnamese restaurants such as snails, frogs, and alligators.
Aside from the deep-fried golden catfish, we also love their noodle soups. Try the pho and bún rieu soups. They're our favorites here!
Location: 6400 Martin Luther King Jr Way S, Seattle, WA 98118
#17 Meekong Bar
Meekong Bar does their pho a little differently. They offer a Mala option which is very flavorful and has a numbing sensation to it.
They also offer other Vietnamese dishes that are worth trying. The vermicelli noodles here are some of the best in town.
Location: 2525 4th Ave, Seattle, WA 98121
#18 ASEAN StrEAT Hall
ASEAN StrEAT is a food hall with many food options. It's designed to look like Hawker stands with each stand serving special dishes from a particular culture or region of South East Asia.
We LOVE the Laksa and Mee Goreng Kee Mao noodles here. The Laksa noodles come in a creamy and spicy coconut broth that's perfect on a cold day.
Location: 400 Pine St #136, Seattle, WA 98101
View this post on Instagram
#19 Saigon Drip Café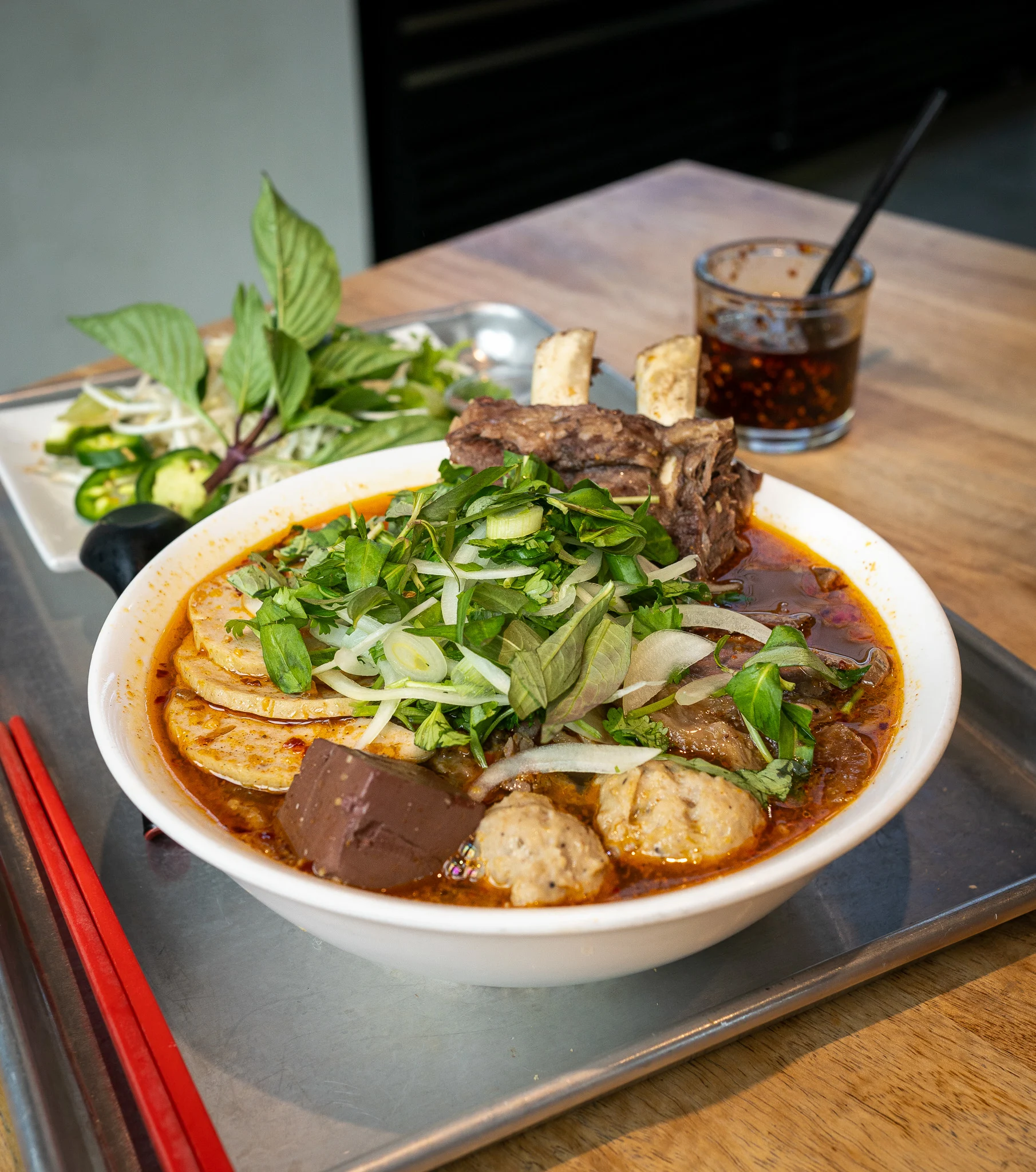 Saigon Drip Café is a new Vietnamese spot in Pioneer Square. They offer two of our favorite noodle soups in the city!
First is the rib eye phở where you dip the meat into a hot pot and then eat it with a bowl of silky pho noodles. The broth is SO FLAVORFUL.
Second in is a more recent menu offering…Bún bò Huế, a spicy pork and beef noodle soup. They include a huge beef rib that is super tender and juicy and tastes like my childhood.
They also offer other dishes such as bánh mì (Vietnamese baguette sandwiches) with pho broth dip and some of the crispiest fried chicken wings.
Location: 161 S Washington St, Seattle, WA 98104
View this post on Instagram
#20 Menya Musashi
Menya Musashi is a Japanese ramen joint located in Capital Hill. They serve a hearty ramen bowl. You can also order tsukemen (dipping sauce noodles) and other add-ons such as gyoza, takoyaki, and curry rice.
We love their ramen because it's very rich and will keep you full all day long.
Location: 1510 Belmont Ave, Seattle, WA 98122
#21 Kati Vegan Thai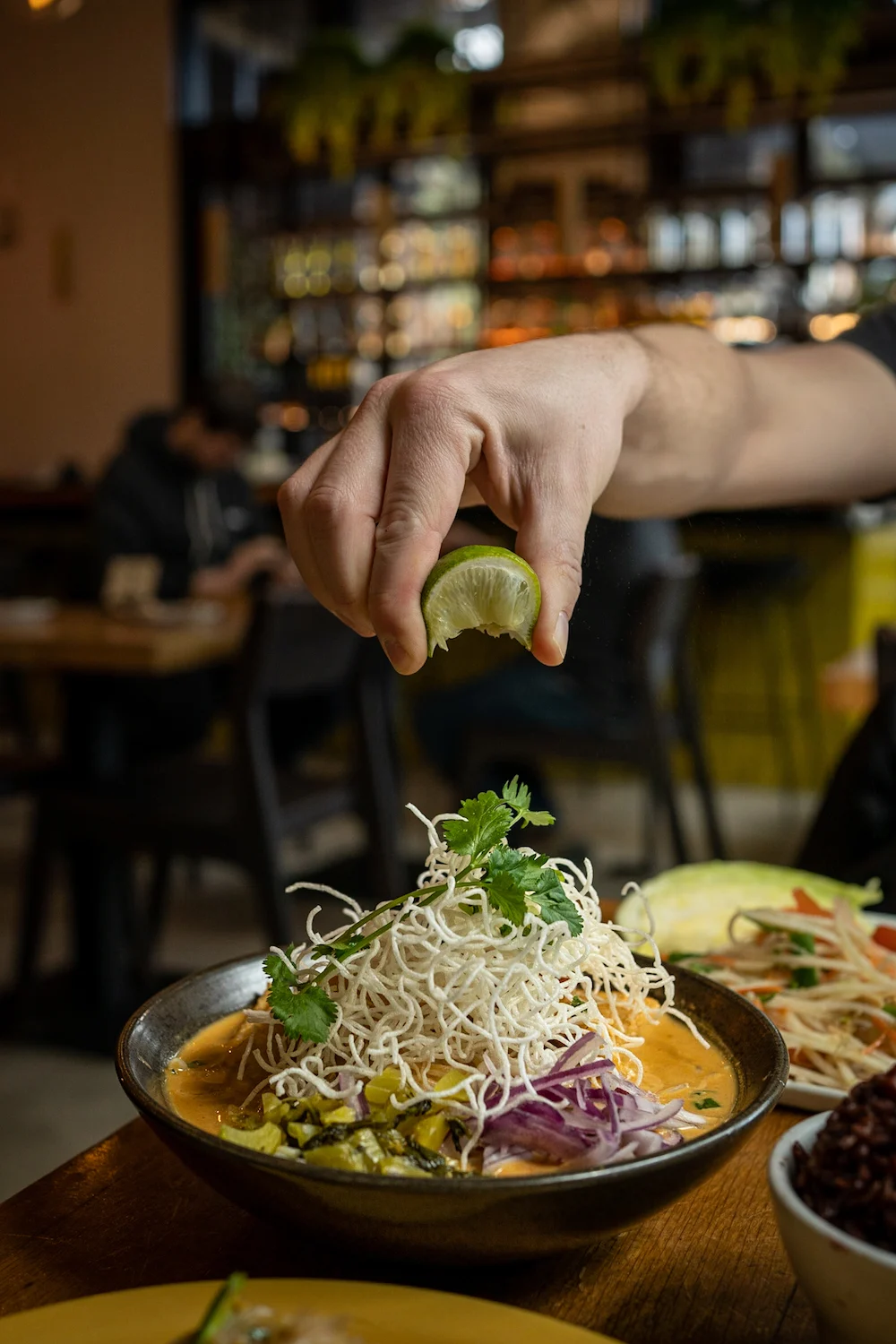 We love Kati Vegan Thai's Khao Soi. It's made with coconut milk and a blend of spices that are both flavorful and decadent. Their entire menu is worth exploring, including the desserts.
And did we mention everything is vegan?
They have two locations in Kirkland and Downtown Seattle.
View this post on Instagram
#22 Don Lucho's
And finally, our last place on the list is Peruvian. Don Lucho's serves amazing Peruvian dishes that you'll come back for again and again.
Their pasta a la huancaina is phenomenal! We love adding their tender lomo saltado to this creamy yellow pepper (aji amarillo) sauce pasta dish.
Location: 7919 Roosevelt Way NE, Seattle, WA 98115
View this post on Instagram
List of Places to Try
And it doesn't end there. Here are the noodle spots I'd love to try (and for some, revisit) and potentially add to this noodle list:
Arashi Ramen
Danbo Ramen Noodles
Dong Thap Noodles
Dough Zone
Dumpling the Noodle
Hokkaido Santouku
Honey Court
Hue Ky Mi Gia
Huong Duong
Lan Hand Pulled Noodles
Mantra
Phnom Penn Noodles
Phở so 1
Phở 99
Phở Ba
Phở Huy
Phở Thu Thủy
Secret Savory
Yoroshiku
If you found our where to get tasty noodles in Seattle guide helpful, please share it with a foodie friend! Thanks for your support!
Thank you for visiting today! If you found this encouraging or informative, please connect with us on Instagram or TikTok.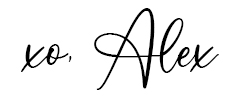 Sign up for our monthly newsletter for updates and more. We promise we won't spam you! Feel free to unsubscribe anytime.
If you're a brand and want to work with us, please visit this page to get in touch.