Reading Time:
13
minutes
Chile is a country with a lot of Spanish and German influence, and a lot of that is reflected in its cuisine.
Here are the types of Chilean food and drinks you should try when visiting Chile.
What to Eat and Drink When Visiting Chile
#1 Ajiaco
Ajiaco is a Chilean soup that is also found in Bogotá, Colombia. The difference between the two ajiacos is that the Chilean version is generally done with the meat leftovers from a big barbecue, making it the perfect hangover food.
Leftover barbecue meat is chopped and diced into the soup, along with potatoes, chopped onions, green hot chili peppers, parsley, salt, pepper, cumin, and oregano. It's a great way to use leftovers and cure hangovers.
#2 Arrollado de Huaso
Arrollado de huaso is a traditional peasant dish that was typically made in the winter season to use up leftover meat.
After fattening up the pigs over the summer, they would be slaughtered at the end of the season, and a variety of dishes would be made in order to use up every part of the pig. It's made from succulent pork stuffed with 'huaso', a spicy chili pepper sauce, rolled up in pork fat, then boiled in broth. Primarily found in southern regions, it's served in slices, often with an extra dollop of chili sauce.
#3 Asado
An asado is a barbecue that is often held at someone's home or restaurant. It involves a grill with lots of meat options and usually choripan.
#4 Cancato (Grilled Fish)
Cancato, from the Mapuche word "kangkatu", which means roasted meat, is a roasted fish dish that is typical of southern Chilean cuisine and most commonly on the Chiloé Archipelago.
For the preparation of this dish, it's common to use fish such as salmon, corvina, or sierra, as their flesh is firm.
The traditional preparation requires the fish to be grilled in open air and consists of opening a fish and introducing small pieces of wood, such as sticks, to keep it open; then imprisoning it in a branch nailed to the ground and roasting it in a fire.
If you're eating Cancato in a restaurant, it's most likely prepared in an oven and served with mashed potatoes or fries.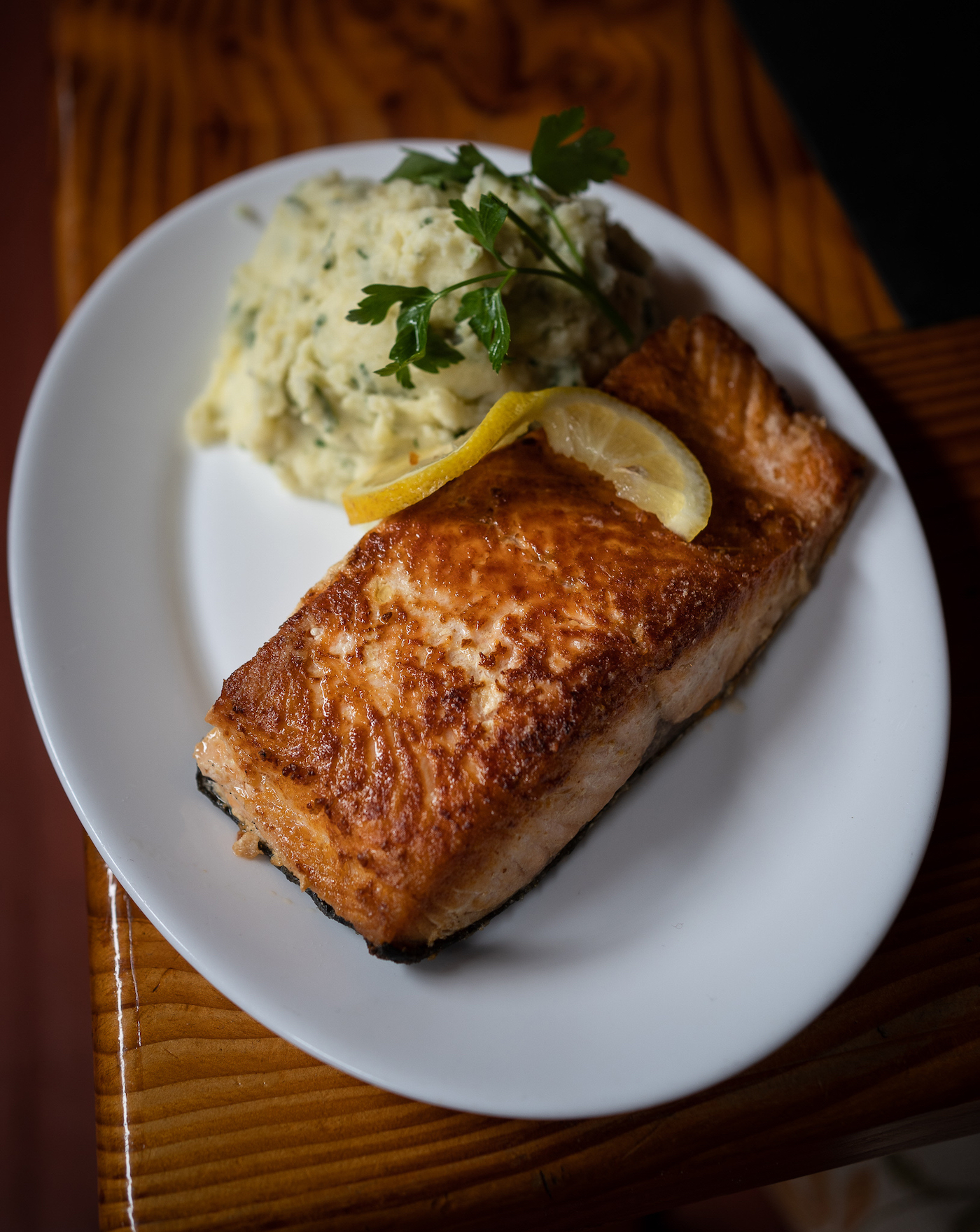 #5 Cazuela de Vacuno
This comforting soup is filled with veggies and slide-off-the-bones beef. It's great to eat on a cold day.
#6 Centolla
Centolla is a king crab with tender meat of reddish color. It's served seasonally and can be found throughout Chile.
#7 Ceviche
The number-one must-try dish for seafood enthusiasts is ceviche. Although it's a Peruvian dish, you'll see ceviche on menus throughout coastal Chile. Fresh fish (often halibut or Patagonian toothfish) is served raw, cured in fresh lemon or lime juice, and seasoned with coriander, garlic, and chili. Order this as an appetizer before you tuck into your caldillo de mariscos.
#8 Choripan
Choripan is a simple hot dog made with maeraqeutta bread and longaniza (seasoned sausage) that has been grilled over coals, wood, or gas. It's a simple dish that is often served at the start of an asada (BBQ). Choripans are often topped with pebre salsa, mayonnaise, and/or aji pepper sauce.
#9 Chorillanas
Chorillanas are a fan favorite among many people! French fries or grilled potatoes are then topped with sautéed beef and onions, and then with fried eggs. Additional meat such as sausages may be added to give more flavor. It's great for eating in groups of 2-4 because of its generous size.
And depending on where you go in Chile, chorillanas may be prepared differently. It's definitely one of our favorite Chilean dishes.
#10 Chuchoca
This specialty also comes from the island of Chiloé, which is famous for its numerous varieties of potatoes. Chuchoca is a dough made of potatoes and flower that is cooked by wrapping it over a long spit and rotating it over a wood fire. Once fully cooked and unwrapped, it looks like a giant pancake. It can be eaten on its own, but most people like it filled with pork.
#11 Completo
The complete is the Chilean version of America's topped street hot dogs. It's one of the most popular street foods in Chile and can be made in dozens of variations, some of the most popular being the Italiano, Clasico, and Dinámico.
The completo was introduced to Chile in the 1920s by Eduardo Bahamondes, a Chilean national who got his first taste of American-style hot dog on a business trip to the US. He wanted to introduce it to the Chilean people so he opened a restaurant called Quick Lunch Bahamondes in Santiago's historic center shortly after returning to Chile.
Competos are typically made with house-made mayo, avocado spread, and sauerkraut on a boiled hot dog in a crispy bun.
#12 Cordero (or Pollo) Arvejado
Pollo arvejado is a classic Chilean dish made with lamb (or chicken) and peas stewed in chicken stock with garlic, onions, carrots, green peppers, and bay leaves. It's a popular and easy-to-make dish that's traditionally paired with steamed white rice, fries, or potatoes.
#13 Crudos
Crudos is a raw meat appetizer that is very similar to beef tartare. Raw beef is minced and then spread over a piece of toast. It's served with a variety of sauces and garnishes so that you can season it to your liking. Different restaurants will serve crudos with different sauces and their sauce blends are always a family secret.
#14 Curanto
Curanto is an ancient method of food preparation that originated in Chile's Chiloé archipelago. The word curanto means "stony ground" and refers to the method of cooking seafood, meat, and potatoes in a pit lined with rocks.
To make curanto, a hole about a meter deep (3.3 ft) is dug into the ground and lined with stones. A wood fire is lit to heat the stones. Various ingredients like shellfish, meat, sausages, and potatoes are loaded into the hole before it's covered with wild rhubarb leaves, damp sacks, and dirt. As the shellfish cooks, the shells open and release a liquid that sizzles on the hot stones to help steam the food.
Summers are the best time to try traditional curanto in Chile. During the wetter winter months, restaurants will offer curanto en olla or "curanto in a pot" which is a stovetop version of this ancient meal.
The ingredients aren't constant but a proper curanto needs to be made with a variety of potatoes cooked in three ways – whole steamed, dumplings (chapaleles), and pancakes (milcaos).
#15 Empanadas
Chilean empanadas can have many fillings but the most popular is pino, which consists of beef and onion filling, egg, an olive, and a single raisin. Empanadas can be baked or fried. You'll find them in restaurants and can also buy them from street vendors, but the best is homemade.
We've also tried other popular flavors such as seafood (mariscos), cheese, cheese and spinach, and cheese and mushroom.
Oftentimes, empanadas are large enough to be eaten as an entire meal, so don't be afraid to grab 2 or 3 if you're invited to an empanada party at someone's house!
View this post on Instagram
#16 Ensalada Chilena (Chilean Style Tomato Salad)
#17 Escalopa and Puré
Escalopa is the Chilean version of a German schnitzel when made with pork. It comes with mashed potatoes (puré) but is also sometimes served with fries (papas fritas). Escalopas can also be made with fish such as Merluza.
I am obsessed with this pork escalopa from the famous Fuenta Alemana restaurant in Santiago, Chile. It comes with potatoes or fries along with porotos (green beans).
#18 Hallulla
The average Chilean person eats over 90 kg (200 pounds) of bread per year, making Chile one of the biggest bread consumers in the world. After the marraqueta bread, hallulla is arguably the second most popular bread in Chile.
Hallulla refers to a simple but rich-tasting Chilean bread made with a dough enriched with lard or vegetable shortening. They're often used to make sandwiches like chacareros and aliados but they can also be served as a side dish to bigger Chilean meals and breakfast.
Hallulla is very popular in Chile and also consumed in other South American countries like Bolivia and Ecuador.
#19 Humitas
Humitas refer to an ancient pre-Hispanic Andean dish consumed in Chile, Bolivia, Ecuador, Peru, and northwest Argentina.
Similar to tamales, it consists of mashed corn mixed with basil, onion, aji verde (green chili pepper), butter or lard, and spices. The mixture is wrapped in fresh corn husks and either steamed or boiled.
Chilean humitas are typically plain in taste but they can be seasoned to be more savory, sweet, or sweet and sour. They're often enjoyed as is or paired with a side of ensalada Chilena (Chilean salad) or pebre salsa.
#20 Kuchen (Chilean Fruit Pie)
Kuchen is a traditional dessert from the south of Chile. Although its origin is German, it was adopted following the strong German immigration influence in the early 20th century.
It consists of a cake filled with fruit (mainly berries, peach, or apples) and has the consistency of jello. There are many varieties of berries and apples in the south of Chile.
While it's a southern dessert, it can be found many places throughout Chile.
#21 Lomo a lo Pobre
Lomo a lo pobre (or bistec a lo pobre, bife a lo pobre) refers to a dish of beef tenderloin served with fried eggs, french fries/mashed potatoes, and fried onions.
It's very popular in Chile and Peru, it's basically the South American equivalent to American steak and eggs, but instead of being eaten for breakfast, it's typically consumed for lunch or dinner.
#22 Locos (Concholepas Abalone)
The loco (meaning "crazy" in Spanish) is a hard white shellfish also known as abalone. The meat often needs to be pounded over ashes to soften it up before cooking.
Due to overfishing, it has endured fishing prohibition in the last years and so eating it is a treat reserved only for those who try really hard to find it during the times when the prohibition is lifted. Cooked in water, it is served generally garnished with diced potatoes in mayonnaise and lettuce salad. It is a delicate and soft treat for the palate and it justifies waiting for another year to eat it again.
We tried it in Valparaiso and were not too fond of it. We thought you have to be loco to want to eat this dish.
#23 Machas a la Parmesana
Machas (saltwater clams) are native to Chile and served with parmesan or in caldillos (soups). The best way to enjoy them is via machas a la parmesana, which are baked clams seasoned with white wine and lemon, then topped with butter and parmesan. It's a great dish to eat as an appetizer or light meal.
Machas are currently in short supply in 2022 so prices have been jacked up or many restaurants no longer offer them because they are hard to find or too expensive.
#24 Maraquetta Bread
Marraqueta (or pan batido, Spanish for "whipped bread") is the most popular type of bread in Chilean cuisine. They're crusty and crunchy like French bread, hence the alternative name pan francés. They are known for their shape and size. The buns look like two or four buns in one and can be broken into separate pieces and then stuffed with meats and cheeses. They're often eaten during breakfast with palto (avocado) spread and also used to make crispy choripan.
According to some historians, marraqueta may have originated from Valparaíso sometime in the late 19th and early 20th centuries. During that time, this major port city received thousands of European immigrants, among them two French baker brothers with the surname Teran-Marraquett. They invented this bread which would become a staple food throughout Chile.
Today, marraqueta is a cornerstone in Chilean cuisine and culture. Its importance is best illustrated in this popular saying: "Nació con la marraqueta bajo el brazo". Similar to having a "silver spoon in one's mouth", this means "to be born with a marraqueta under his/her arm" and describes a child that has his/her future secured.
Aside from Chile, marraqueta is consumed in many other countries throughout South America like Bolivia, Brazil, Peru, Argentina, and Uruguay. It can also be found in Portugal, Mallorca, Hong Kong, and Macau.
#25 Mote Con Huesillos
Mote con huesillos is a popular Chilean dessert. It is made with a dehydrated peach that is then rehydrated to create a juice and barley grains are then boiled and added to the concoction and eaten with a spoon. It's a tasty treat to eat on the street or a few times a week after every meal.
#26 Niños Envueltos
Niños envueltos literally means "wrapped children" and can refer to both Chilean steak rolls or stuffed cabbage rolls. The steak rolls are pieces of steak wrapped around a filling of vegetables, while the latter consists of ground meat and rice wrapped inside cabbage leaves.
Chilean steak rolls are especially popular among children. Recipes vary from household to household but they're typically made with flank steaks stuffed with chard leaves, zucchini, and carrots. The steaks are rolled and held together with toothpicks before being browned in a pan and stewed with tomato sauce, mushrooms, and vegetables.
#27 Pantrucas
Pantrucas is a simple but filling Chilean soup made with dumplings cooked in a vegetable or beef broth. The dumplings are made with flour, water, and salt and cut into irregular squares before being boiled in the broth.
Pantrucas is popular in winter and can be made with different types of meat like beef, pork, or turkey. Recipes vary from cook to cook but other common ingredients include potatoes, carrots, onions, garlic, and eggs. It's typically seasoned with oregano, chili, and cumin and garnished with fresh parsley.
#28 Pastel de Choclo
Pastel de choclo is a Chilean national dish and one of the most representative of the cuisine. It is a corn casserole that is made with ground choclo (sweet corn) topping covering a mixture of ground beef, chicken, black olives, onions, raisins, and hard-boiled eggs in a bit of milk and lard.
As the dish cooks in the oven in a clay pot, the corn layer caramelizes and creates a salty-sweet combination that's reminiscent of shepherd's pie.
#28 Pastel de Jaiba (Crab Casserole)
Crab legs are carefully broken and with their white, delicate meat a pie is prepared that in addition contains bread soaked in milk and onion. It is offered from Pichilemu to the south of the Maule region coastline, but the best ones come from Iloca and Pellines.
#29 Pebre (Hot Chili Pepper Sauce)
Pebre must be cuchareao, i.e., spooned or scooped up with a spoon, so as not to lose its essence of being a sauce made with onions, coriander, garlic, oil and salt to the taste, green hot chili pepper, and using cooking water taken from the saucepan where the potatoes for the barbecue are being prepared it has a better taste.
Its name comes from the Latin piper (pepper). It is served on the table, in the Central zone, with some variations like using tomatoes or not, depending on the location where it is prepared.
#30 Pernil (Boiled Whole Pork Hock Ham)
Pernil is an entire steamed ham hock that is served with sauteed potatoes in oil, garlic, and paprika. Pernil is eaten in the winter in the Central-South zone of Chile. It is also served with pickled onions and sauces.
#31 Pichanga ("Mess")
This appetizer dish is often served at more traditional eateries. It is made of diced meat (often ham), olives, pickles, cheese, tomatoes, and avocadoes. The idea is to nibble on this appetizer while you wait for the main course. It's also large enough to share with a group of friends.
#32 Porotos Granados
Porotos is the Chilean word for "beans" so porotos granados refers to a thick and hearty stew that's often consumed in the Chilean countryside.
It's made with ripe cranberry beans, corn, and squash mixed with other ingredients like onions, pumpkin, cumin, basil, and oregano in a chicken or beef broth. It's typically made in the summer to coincide with the harvest of corn and summer squash in central and southern Chile.
#33 Sanguiches
Sanguiches or sandwiches are widely popular in Chile. Sandwiches can be made with many ingredients, and is mostly made with lomo (sliced pork), churrasca (sliced beef) and other sliced or patty type meats.
Our favorite sandwiches are from Fuente Alamana where the sandwiches are huge and totally customizable. They're known for their house-made mayo and for making sandwiches within minutes.
#34 Sopa de Mariscos (Seafood Soup)
Chile is a country favored with a long coast; however, the dishes of marine origins in the Chilean gastronomy are not that many. Even if fried fish is the king in restaurants during the summer, you can enjoy an invigorating Seafood Soup year-round, made with hake, mussels, onion, garlic and if you come to El Membrillo bay in the Central coastline of Chile, it has in addition bread slices, milk and parsley.
#35 Sopaipillas
This typical Chilean fried pumpkin bread is often served as appetizers or snacks. The circular or square-shaped dough is deep fried and then served with salsas including pebre.
In the beginning, it was called sopaipa and originated back during the Arabic invasion of Spain, where it was a kind of dough dunked in oil. The Spanish conquistadores brought it with them and it took root in our land where it accompanies the cold, rainy days in the South or a well-spiced Chancho en Piedra in the Central zone.
Nowadays, the sopaipilla is available throughout Chile.
#36 Valdiviano (Meat and Vegetables Soup)
The Valdiviano originated in Santiago garrison, a train ride from the Capital city to the South of Chile. Prior to arriving at the train station in Valdivia and after a long night of travel, this thick soup was served containing egg, onion, meat, and mixed vegetables. It's believed to help travelers acclimate to the change of temperature after the long trip south.
If you found our what to eat and drink in Chile post helpful, please share it on Pinterest. Thanks for your support!
Thank you for visiting today! If you found this encouraging or informative, please connect with us on Instagram or TikTok.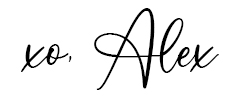 Sign up for our monthly newsletter for updates and more. We promise we won't spam you! Feel free to unsubscribe anytime.
If you're a brand and want to work with us, please visit this page to get in touch.