Reading Time:
2
minutes
Ever since my yoga studio, Be Luminous Yoga, has been stocking S'well Bottle's WOODEN COLLECTION, I have been eyeing the beautiful wooden teal CLUBHOUSE bottle. Luckily yours truly just WON one on their FB website. #HUZZAH
Each stainless steel bottle comes in a matte finished and is hand painted, so no two bottles are alike. You are getting a one of a kind product and you are not going to regret it!
Here's why:
One thing that I am very pleased with is that the bottles do not condensate. So say #GOODBYE to wet drink holders, soaked backpacks/bags, and stained laps!
Drinks stay cold for 24 hours (I've tested it and it's TRUE) OR hot for 12 hours.
The wide mouth allots for ice cubes. I had concerns about this but the cubes slipped right in.
The vacuum seal cap keeps my fizzy drinks fizzy all day long.
S'well Bottle also donates a portion of proceeds from the bottle sales to WaterAid. Look at them making the world a better place.
I've heard reviews from friends and cohorts that they needed to graduate to a 25 oz. bottle because they drink way too many liquids and kept having to refill the 17 oz. bottle, but I find that the 17 oz. is perfect for my water consumption and it's not too bulky.
I highly recommend that everyone grab a S'well by the end of this week. Save the world and stop wasting plastic water bottles!
CAUTION: My hand painted water bottle (although awesome) became chipped and the metal bottle shows through a tiny crack in the painting. It doesn't affect the quality of the bottle at all. I also hear a clinking noise probably due to bits of metal getting stuck between the insulation but that doesn't affect the bottle at all either. I would recommend checking your bottles for the sound prior to purchasing.
Since yours truly has a new cool bottle, I am going to style it appropriately. 😉
Styled with (from Left to Right): Lululemon 105F Singlet ($52), Ray Ban Green Mirror Aviators ($170), Herschel Little America Backpack (Grey Leather) ($119), S'well Clubhouse Bottle ($35), Candida Maria Mosaic Shorts ($58), Handmade Mala Necklace by Kenneth Landis ($65)
Thank you for visiting today! If you found this encouraging or informative, please connect with us on Instagram or TikTok.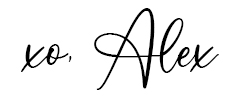 Sign up for our monthly newsletter for updates and more. We promise we won't spam you! Feel free to unsubscribe anytime.
If you're a brand and want to work with us, please visit this page to get in touch.