Reading Time:
4
minutes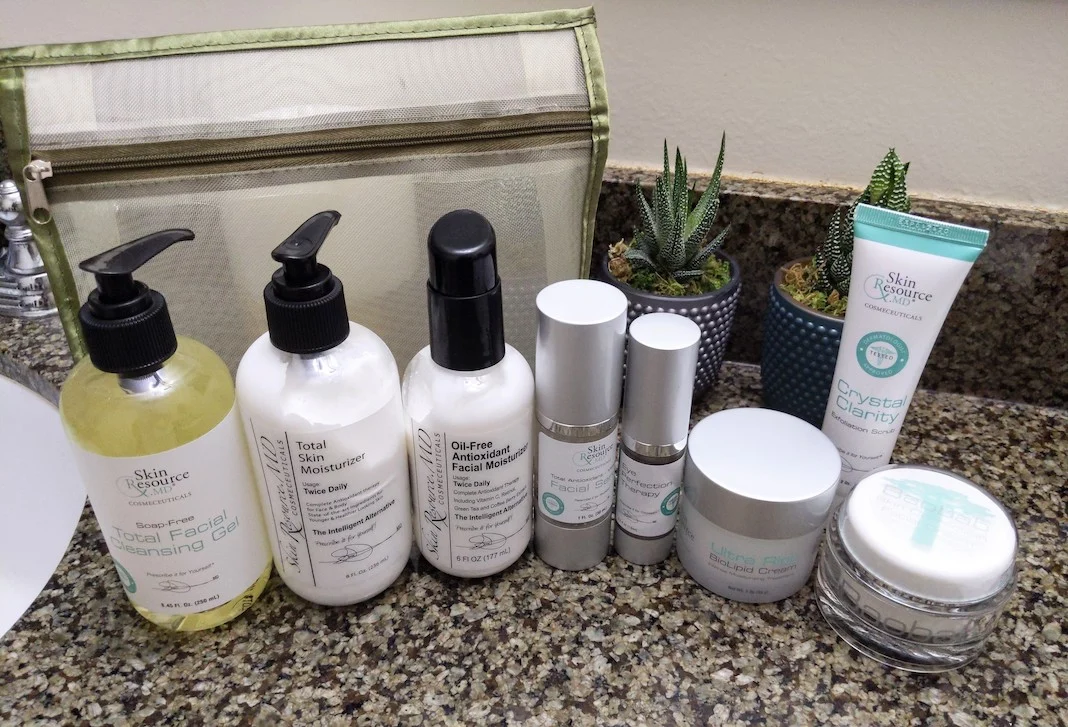 About Skin Resource.MD
Paul B. Dean, MD and his physician partners formulated skincare products for every skin type. The effectiveness of the Skin Resource.MD product line is confirmed daily with a loyal and growing client base.
In 1984, Paul Dean, M.D. and his wife walked into a high-end department store and were pitched to purchase a $150 bottle of skin cream by a sales associate. As a board-certified dermatologist, Dr. Dean was turned off by the misinformation consumers were receiving in tandem with outrageous skincare promises.
Dr. Dean looked at the ingredients and was astounded by the marked-up price. This incident sparked a strong desire to create an accessible skincare line and to start debunking false promises in the skincare industry.
Skin Resource.MD Skincare Review
I received the following products to review:
You can buy the first 5 products as part of the Prescribe It For Yourself Kit for only $59 (normally $73)!
We'll go over how each of the products performed below.
#1 Total Skin Moisturizer ($12)
The total skin moisturizer is great for daily use and is meant for the face and body. The bottle is small, so you'll go through it quickly if you use it often.
I alternate between the Total Skin Moisturizer and Oil Free Antioxidant Facial Moisturizer during my daily routine. I use this after I apply the Total Antioxidant Anti-Aging Facial Serum.
#2 Oil Free Antioxidant Facial Moisturizer ($12)
This facial moisturizer is great! It's oil free and glides on smoothly, leaving my skin looking youthful.
I love that their moisturizers are non-comedogenic (won't clog pores).
#3 Total Facial Cleansing Gel ($12)
I love this gentle facial cleanser. It comes in a pump bottle and one squeeze is enough to clean your face, neck and decollete.
It easily washes off your face. You can even open your eyes when using it due to how gentle it is.
#4 Total Antioxidant Anti-Aging Facial Serum ($20)
This facial serum glides smoothly and makes my skin appear matte. It absorbs quickly and leaves my skin feeling cottony soft.
I am starting to see wrinkles in my forehead, so I am hoping that this deters the aging.
#5 Eye Perfection Therapy Anti-Aging Serum ($17)
A full pump of the eye gel is enough for my entire area for both my eyes. The gel glides on smoothly and leaves my eyes feeling refreshed and cool.
I would avoid getting the gel in your eye because it could sting.
#6 Crystal Clarity Exfoliation Scrub ($20)
The Crystal Clarity scrub was super gentle enough to use twice a week while in the shower.
My skin typically gets very dry and rough in the winter, so this keeps my skin rejuvenated. The exfoliants open my pores so that moisturizers and creams and penetrate deeply to do their job.
#7 Ultra Rich Biolipid Cream ($32)
Their BioLipid cream is super rich and creamy. A little goes a long way. I use a dime size amount for my face and neck.
$8 Baobab Skin Correction Facial Cream ($49)
The last item up for review is their Baobao facial cream. Baobao is an African tree that provides legendary healing and rejuvenating properties.
This facial cream has concentrated antioxidants that naturally brighten skin, evens out skin tone, and improves the appearance of lines and wrinkles.
The cream glides on smoothly. A little bit goes a long way. I used a dime-sized amount to moisturize my face and neck.
A percentage of sales also go toward health and community development in Africa.
Final Thoughts
I love Skin Resource.MD's products!
My most favorite qualities about their products are the gentle and natural formula, not tested on animals, unscented, and transparent ingredient list.
I see results immediately and their products are gentle enough to use daily. They also offer discounts when you buy their sets, making their high-quality skincare very affordable.
They also have products that cater to ALL skin types (acne, oily, dry, aging, etc.). They even encourage you to contact them to get a consult for your skincare needs.
I highly recommend Skin Resource.MD as they remove all the fancy packaging and pricing to offer you honest skincare.
Thank you for visiting today! If you found this encouraging or informative, please connect with us on Instagram or TikTok.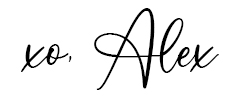 Sign up for our monthly newsletter for updates and more. We promise we won't spam you! Feel free to unsubscribe anytime.
If you're a brand and want to work with us, please visit this page to get in touch.