Reading Time:
4
minutes
Updated: 6/24/2022 | What I Got in My Selkie Mystery Bag!
Selkie is a women's apparel brand created by former WILDFOX co-founder, Kimberley Gordon. She wanted to create dreamy princess dresses that were packable and would make a statement wherever you go.
Related: Selkie Review – Is It Worth Buying?
I purchased my first Selkie (Pastel Bouquet Tea Rose Dress) and was hooked! I then snagged a The Summer Field French Puff (originally $325) from a private seller for only $190!
I was content with my two Selkie dresses (one cotton and one organza) collection, but then…they had a sample sale that I could not miss!
One evening in June 2022, a bunch of Selkie 3-piece mystery bags became available and I was able to snag one in size medium. They offered size XS to 5X sample bags throughout the entire evening.
The mystery bags included three pieces (at least one dress) for $150 USD plus $30 USD for shipping. Quantities are limited and all sales were final.
What I Got in My Selkie Mystery Bag
I received my package within a week and here is what I got in my Selkie mystery bag!
Related: See my Selkie Mystery Bag REVEAL on Instagram
#1 Candy Striped Puff ($249)– This is a Maison Amory collaboration item with Selkie that was apparently never released. It fits smaller than Selkie by a centimeter. A large would have fit me much better. The material is organza and has tons of poof! The top is sheer so I highly recommend using Boob-eez silicone pasties for coverage up top. You can also wear a nude bandeau.
#2 Pastel Prints Whipped Cream Dress ($249) – This strapless dress is gorgeous but it ran a little tight. It's also a Maison Amory collaboration item with Selkie. The boob area is lined so no coverage is necessary. It's a poof organza dress that I'd love to wear during summertime.
#3 Rosewater Minnie Sweater ($198) – I was surprised that I LOVED this sweater. It runs true to size (TTS) and looks amazing with white shorts or jeans. This was a REVOLVE collaboration item with Selkie.
The value of my bag was $700 and I got it for a fraction of the cost at 78% off.
I typically wear a size medium in women's or anywhere between a size 6-8 US. I found that the Maison Amory collab items ran smaller than actual Selkie.
I was a bit disappointed that I only received collaboration items, and no true Selkie.
Maison Amory is a regal-romantic clothing line that is ultra-feminine. It was created by Emily Faulstich, who previously co-founded the popular women's brand WILDFOX. Her story is very similar to Selkie's Kimberly Gordon and the dresses are very similar with the difference being that Maison Amory apparel runs much smaller than Selkie.
Here is an actual Selkie dress for comparison:
Read our full Selkie review Selkie Review – Is It Worth Buying?.
Final Thoughts
My Selkie mystery bag was totally worth it! I received all collab items and my favorite item was the Rosewater Minnie Sweater. It's super cute and I can wear it any season.
Next time Selkie releases mystery bags, I highly recommend going for it. They have great resell value if you don't like your items. You can also join Selkie Facebook groups to trade and resell what doesn't work for you.
Have you ever received a Selkie mystery bag? What did you receive? Let me know in the comments below or on Instagram. I'd love to know what you got!
If you found our Selkie mystery bag post helpful, please share it on Pinterest. Thanks for your support!
Thank you for visiting today! If you found this encouraging or informative, please connect with us on Instagram or TikTok.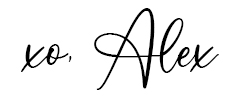 Sign up for our monthly newsletter for updates and more. We promise we won't spam you! Feel free to unsubscribe anytime.
If you're a brand and want to work with us, please visit this page to get in touch.