Reading Time:
4
minutes
Yay for another yoga leggings report!
Secret Yogi is an Australian based company. Secret Yogi's mission is to provide a premium activewear product that represents a vibrant life. A brand that delivers a message of mental and physical strength.
What is a Secret Yogi?
A Secret Yogi is someone who practices yoga but does not live the typical "yogi" lifestyle. Secret Yogi believes yoga is unique for everyone, and that it is possible to be a good yogi without having to live up to the stereotype. Yoga should be something that brings some light and fun into your life, and your yoga apparel should reflect that! The team at Secret Yogi love a regular yoga practice and the physical and mental benefits that it brings to their lives. We're people who do yoga, not yoga people!
Who's Behind Secret Yogi?
Secret Yogi was founded by friends Zoë, Alice and Abbie.
Zoë discovered a love for Yoga in 2013. After working in London in the fashion and jewelry industry, she refused to wear black (aka boring) apparel during her yoga practice. In the efforts to find functional and supportive yoga leggings (that didn't go see-through or give her camel-toe) and were also fashionable, fun and playful she teamed up with friends to create Secret Yogi!
Abbie is a coffee drinking yoga teacher with a degree in government and a strong aversion to the corporate life.
Alice is an industrial designer with an extensive background in retail and a passion for the ancestral health movement.
Born of hard work and red wine, the gals collectively created Secret Yogi!
THE Secret Yogi Difference (SYD)
What makes Secret Yogi different from all your other yoga leggings? Apart from being made and designed in Australia, 100% sweat-shop free and made with LOVE, Secret Yogi's CORE leggings have five standout features. Once you've experienced the (SYD), you may not want to be seen in any other active wear again!
Exclusive fabric print – SY personally designs all the prints used on Secret Yogi apparel so you know that you'll never see our fabric prints used on anything else. Plus, because we print our fabric in limited edition runs, you don't have to worry about being caught out wearing the same tights as that other girl in your class.
Ass of steel support – also known as #downwarddogproof, we've created a supportive back panel that guarantees your leggings won't go see-through whilst you're working out! Practice with confidence, knowing that we've got you covered. Our ass of steel support also makes your butt look fabulous, no joke.
Anti-camel toe gusset – because no one likes camel toe! We've combated the ultimate fitness fear without compromising on design. Our gusset panel is where fashion meets functionality. Say no to camel toe!
High/low waistband – some of you like to flatten it, some of you like to flaunt it! Wear it high to hold it all in, or double it over to let it all hang out. Whatever your preference, our high/low waistband demands total comfort and style.
Flat lock seams – the finishing touch. Our flat lock seams ensure flat-erring design lines for all body shapes and sizes.
MY REPORT on SECRET YOGI full length leggings:
Styles/Silhouettes: Right now SY only sells bottoms but they come in full length, 7/8, capri and shorts.
Gusset: Secret Yogi has a unique gusset (pictured)! It begins at the crotch and ends mid-thigh.
Waist: High waisted! Bend over all your want or hide those muffin tops.
Seams: Flat locked seams to prevent chaffing and lays flat on the body.
The Bend Test: Because the bottom is double layered, there's absolutely NO SEE THRU!
Washing Instructions + Wear: Sizing is TTS! I wear a size 6 in lululemon and wear a Small in Secret Yogi. Washing is straight forward and easy. Throw it in the washer and hang dry.
Fabric: The fabric is very soft, durable and lays flat on the body. The colors are uber vibrant and I love the design. I should've gone one size down. I requested a medium and it was too big in some areas (especially the waist). A small would have fit perfectly!
Cost: Leggings are $109 AUD which converts to $80 USD. Shipping is $25 AUD (or $18 USD). My package arrived in 12 days and the leggings came in a pretty little burlap drawstring bag. Very nice packaging!
I reached out to Secret Yogi and they offered me their Banana Blossom Full Length leggings for review. I would definitely wear these to a tropical vacation or yoga festival. Love how Aloha they look!
Another pattern I am obsessing over are their Ocean Wave leggings.
http://www.youtube.com/watch?v=Z8jhAkQtV0I
If you love leggings, definitely give them a try! I wish they made more design, so if you're already a fan, support them some more and let's see where these girls will take yoga fashion!
Thank you for visiting today! If you found this encouraging or informative, please connect with us on Instagram or TikTok.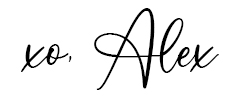 Sign up for our monthly newsletter for updates and more. We promise we won't spam you! Feel free to unsubscribe anytime.
If you're a brand and want to work with us, please visit this page to get in touch.