Reading Time:
13
minutes
Updated: 10/13/2022 | Portland Travel Guide – Oregon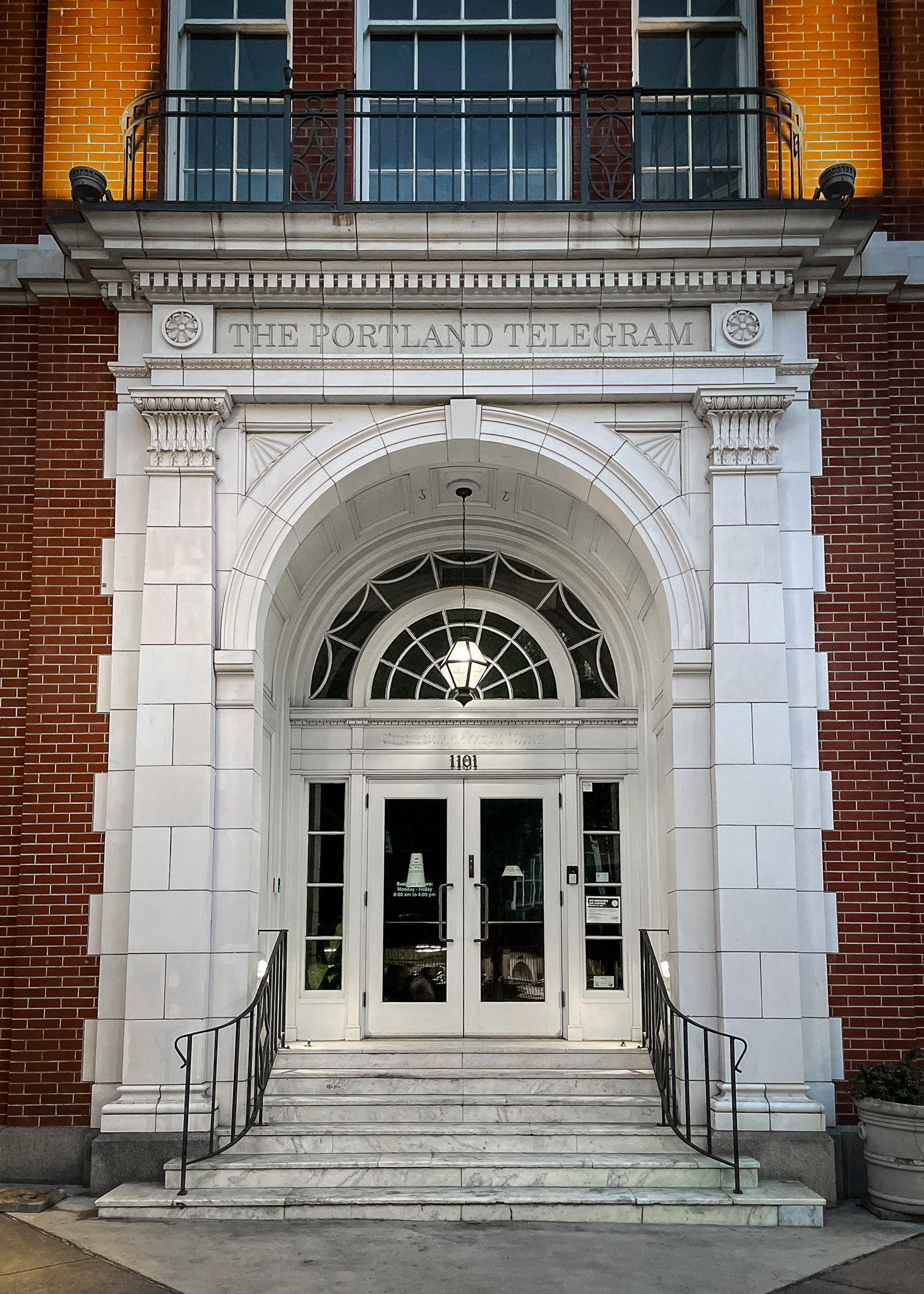 About Portland
Nicknamed PDX (after the airport), "the City of Roses," and "Stumptown" (due to lots of tree stumps remaining after the city expanded and clear-cut the surrounding area in the mid-19th century), Portland is known for its liberal demeanor, gourmet food trucks, and hipster culture (a huge thanks to Portlandia).
This Pacific Northwest destination is great for those who love nature and a laid back atmosphere. The people are friendly and it's a city that feels absolutely real and welcoming.
We created this guide to help you plan your next trip to Portland. Here we'll share our tips on how to get around, where to stay, and what to see, do, eat and drink.
How to Get to Portland
Plane – Via plane, you'll want to book a flight to PDX (Portland's airport code). It's easily accessible in the west coast with any airlines having direct flights to PDX.
Train – From the west coast, it's very easy to get to Portland by train. However, it's not always the cheapest route.
Bus – This is a great way to get to Portland without spending too much. Buses that operate routes to Portland include Flix Bus and Greyhound and will cost you around $46 roundtrip.
Drive – Many people drive into Portland with their cars so that they can have a vehicle to explore the surrounding area.
Where to Stay
We have stayed at these hotels and highly recommend them.
AC Hotel – Centrally located downtown and just a few blocks from the waterfront.
Hoxton – These super cute boutique hotel is everything! It's centrally located with a super cute interior.
How to Get Around Portland
Walking – Walking around Portland is doable but it'll only take you so far. There is so much to do beyond Portland. We highly recommend getting a daily rental or booking with a tour company to see the nature that exists just outside Portland.
Train – Ride the Max to get around Portland. It's a train that is cheap and fast and will take you where you need to go in Portland.
Bus – The bus system is also available and is highly recommended to get to less touristy destinations in Portland.
Car – Car is probably the best way to see all of what Portland has to offer and at your own pace. Rent a car for a day or two and explore the area. When refilling your car, attendants will pump your gas for you. It's illegal for you to pump your own gas. And tipping is not required.
What to See and Do in Portland
Here are our favorite things that we think you should take the time to see and experience in Portland.
#1 Tom McCall Waterfront
The Tom McCall Waterfront is a great place to enjoy a leisurely walk and enjoy the Portland skyline from either the east or west side. We recommend coming to the waterfront between March and April so that you can enjoy all the pink cherry blossom trees that grow along the waterfront.
#2 Pioneer Courthouse Square
The Pioneer Courthouse Square is a great place to eat lunch and just chill with family and friends. There is plenty of artwork to see in the square including the Mile Post Sign, random bronze statues, a water fall, weather tower and much more.
#3 Portland White Stag Sign
The White Stag Sign has been around since 1940. It's a neon sign that illuminates brightly at night and is located next to the Burnside Bridge.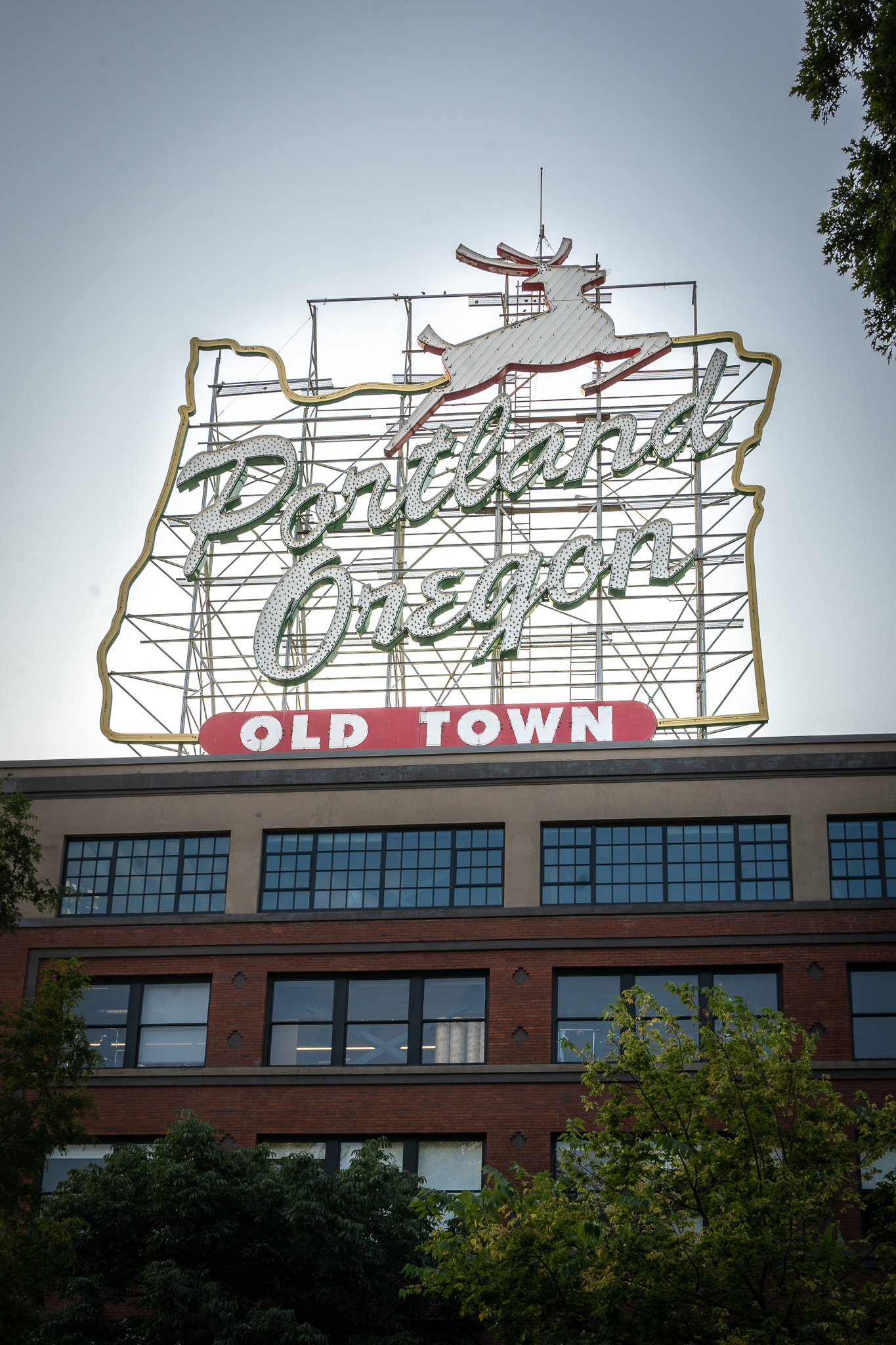 #4 Keep Portland Weird Sign
The Keep Portland Weird was created with the intention of supporting local businesses and small business owners.
It was based off the Keep Austin Weird organization and slogan in Austin, Texas, and was brought to Portland in 2003 by Music Millennium owner Terry Currier after he learned of the movement in Austin.
The sign is located at Dante's, a live music venue that is also worth visiting.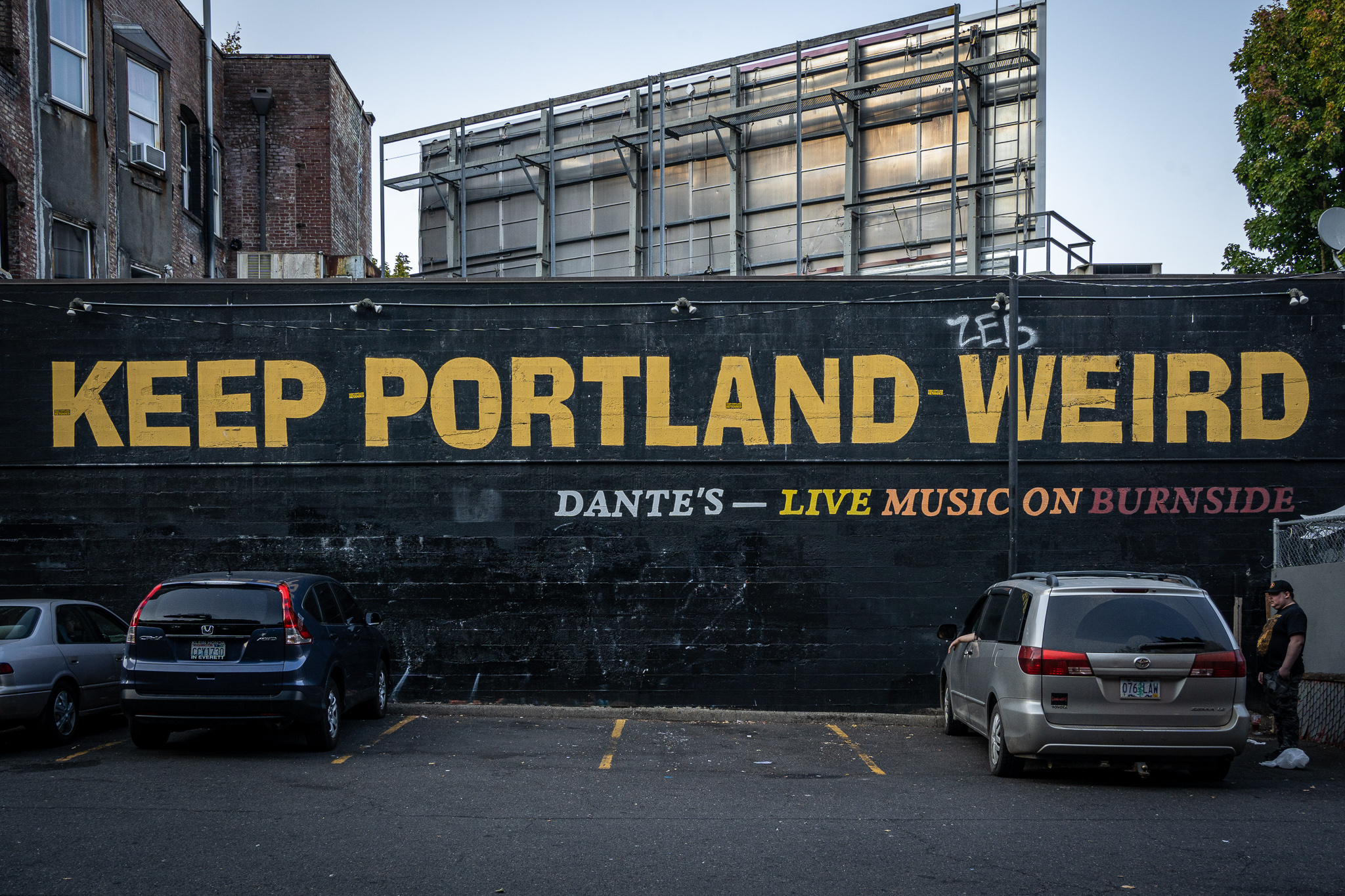 #5 Portland Japanese Garden
The Portland Japanese Garden is a must see when visiting Portland. It's best to visit in the springtime when the cherry blossoms and flowers are in full bloom or in fall when the foliage starts to turn red, orange and yellow.
#6 Pittock Mansion
This stunning French Renaissance-style mansion is located in the western part of town. Built in 1914, the 46-room estate, originally owned by a wealthy couple from England, is part of the National Register of Historic Places and contains beautiful artwork and furniture collected by the original owners. You can explore the grounds (which span over 40 acres) and buildings by yourself or take a guided tour (the price is the same; however, guided tours are only scheduled when volunteers are available).
Just behind the Pittock Mansion is one of the best views in Portland. This viewpoint overlooks the city, and on a clear day, you'll see Mount Hood looming in the distance. Come at sunset for a really impressive sight.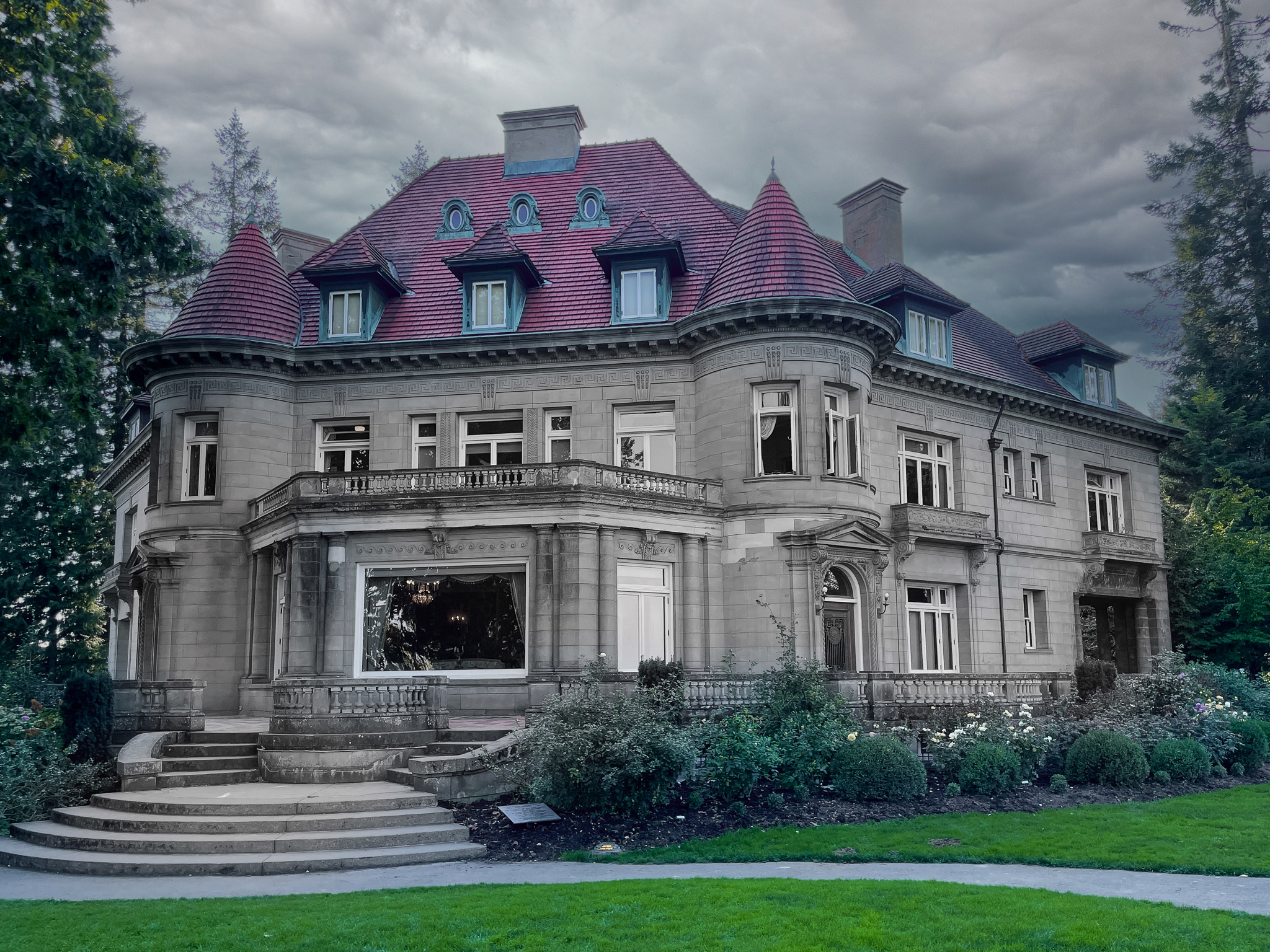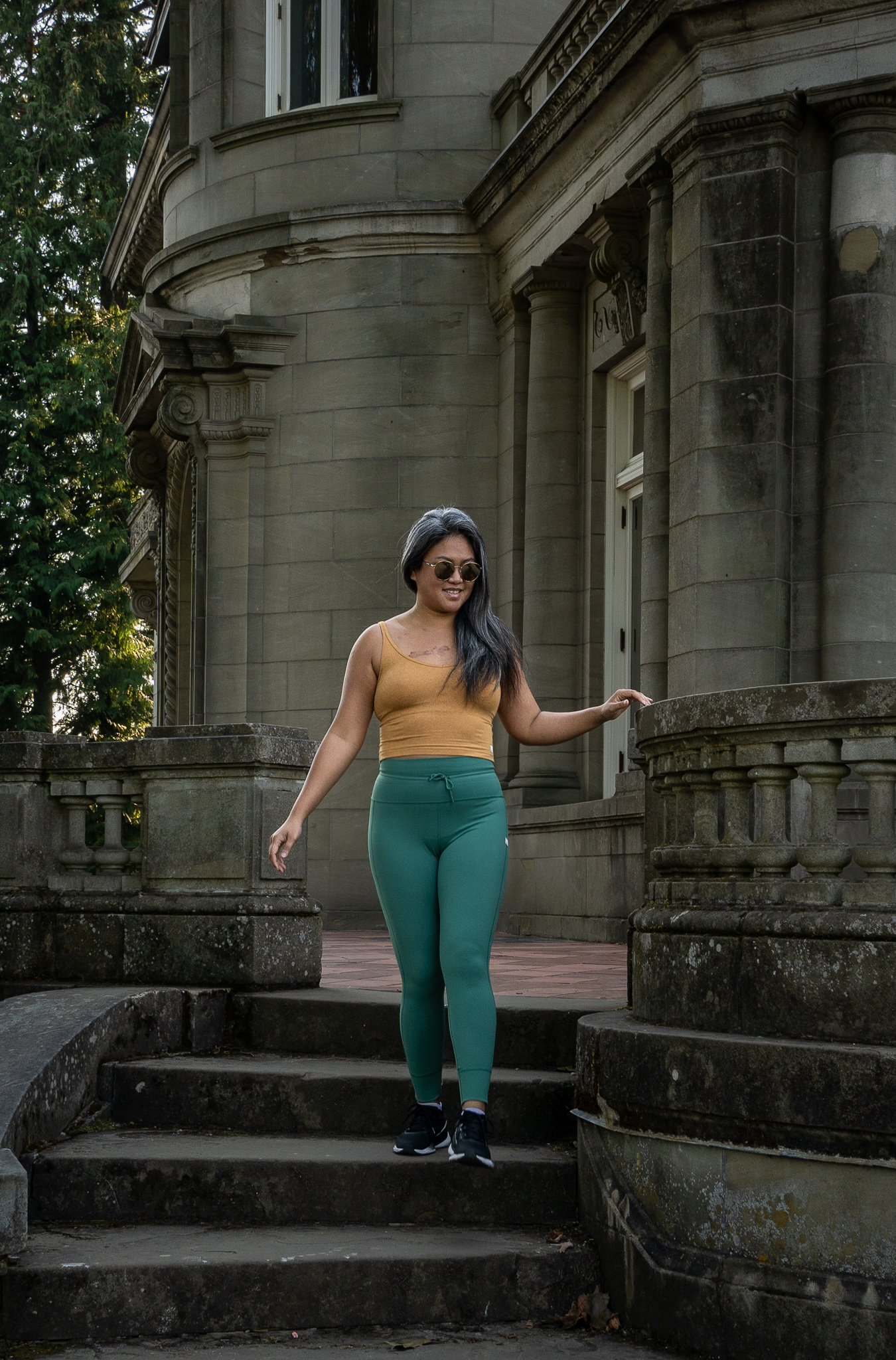 #7 Rose Test Garden
The Rose Test Garden is next to the Japanese Garden and is a must visit. When in season, you'll see tons of roses here. It's best to go between the months of March through June so you can most of the blooming foliage in Portland.
#8 Portland Saturday Market
The Portland Saturday Market is the oldest continuously operated outdoor market in the U.S. selling goods from local artisans. Here, you can find jewelry, photography, paintings, wines, art, and much more.
#9 Lan Su Chinese Garden
A trip to Lan Su Chinese Garden will have you feeling as though you've just stepped foot in China, rather than in this West Coast town. The garden is filled with plants native to Asia and decorative pagodas. We love coming here to take photos or to just relax.
#10 Powell's City of Books
Powell's City of Books has been a staple in Downtown Portland for over 50 years and offers an impressive selection of over 1 million books for bibliophiles to comb through. The bookstore has expanded to include two additional locations, one in Hawthorne and another in Beaverton, but the flagship location is still a local favorite and spans the entire block.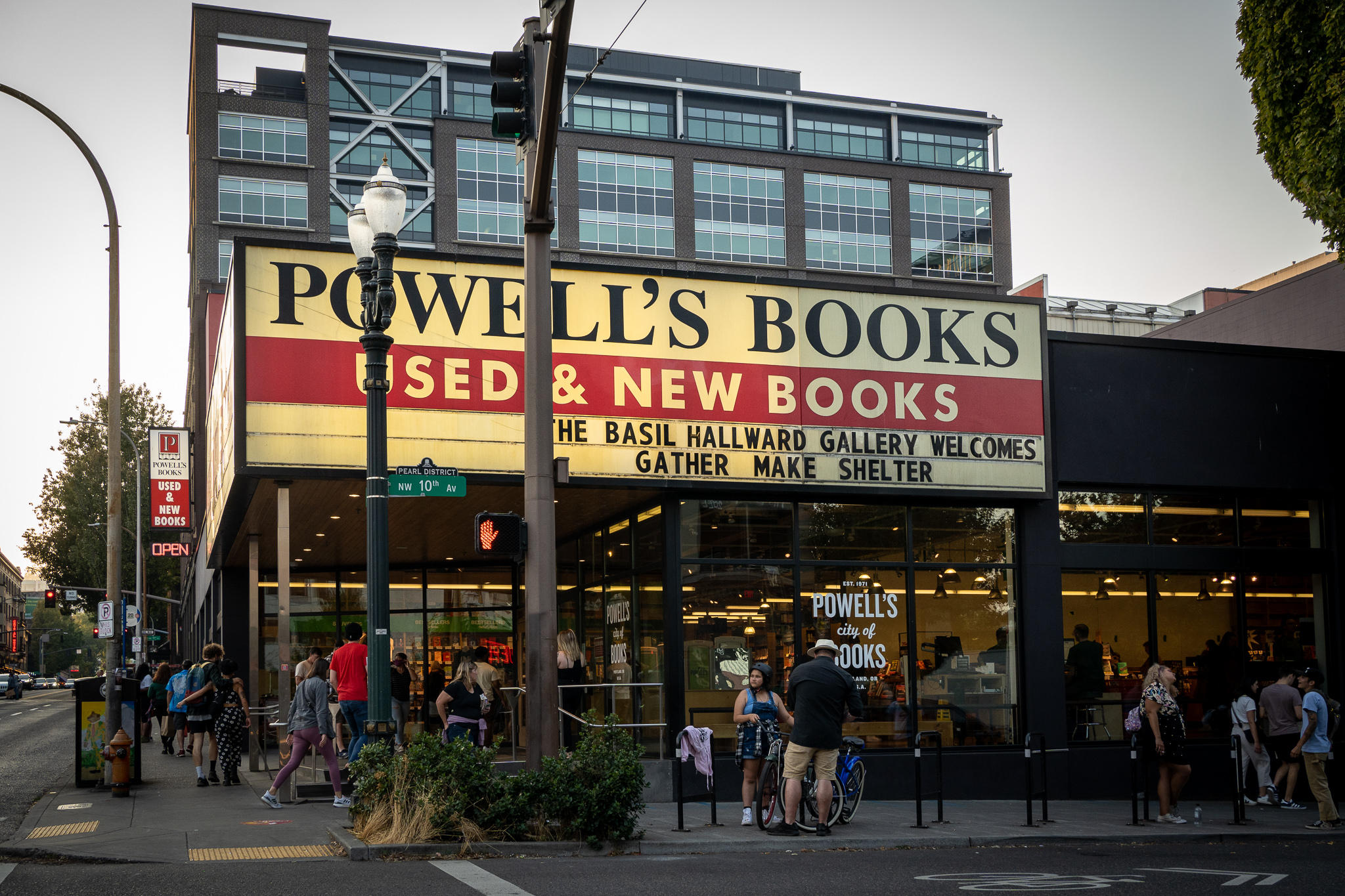 #11 Relax at one of Portland's 245 Parks
Portland has tons of green space to relax in and enjoy. Can you believe they have 245 parks that are free for everyone to enjoy?
Our favorite parks include:
Laurelhurst Park – Designed by the same team that designed Central Park in New York. It has a laid-back atmosphere and is popular with locals and visitors. Here you'll find a duck pond, plenty of bike paths, and an off-leash dog area.
Washington Park – Another great choice if you're looking to lounge with a book and enjoy the weather. The park contains memorials for the Korean and Vietnam Wars, the Holocaust, and the Lewis and Clark expedition, and also offers beautiful vistas of Portland and Mt. Hood.
Cathedral Park – It's about a 20-minute drive west of Downtown Portland but is one of the most gorgeous parks I've ever been to. The park is located under the St. John's Bridge, which is a feat of architecture in itself. We loved watching the sunset over the mountains and bridge.
Forest Park
Ira Keller Fountain Park
Mill Creek Park – Was deemed the world's smallest city park by Guinness Book of World Records in 1971. It's approximately two feet wide and lies in the median of the heavily trafficked Naito Parkway. It's too cute to not visit.
Peninsula Park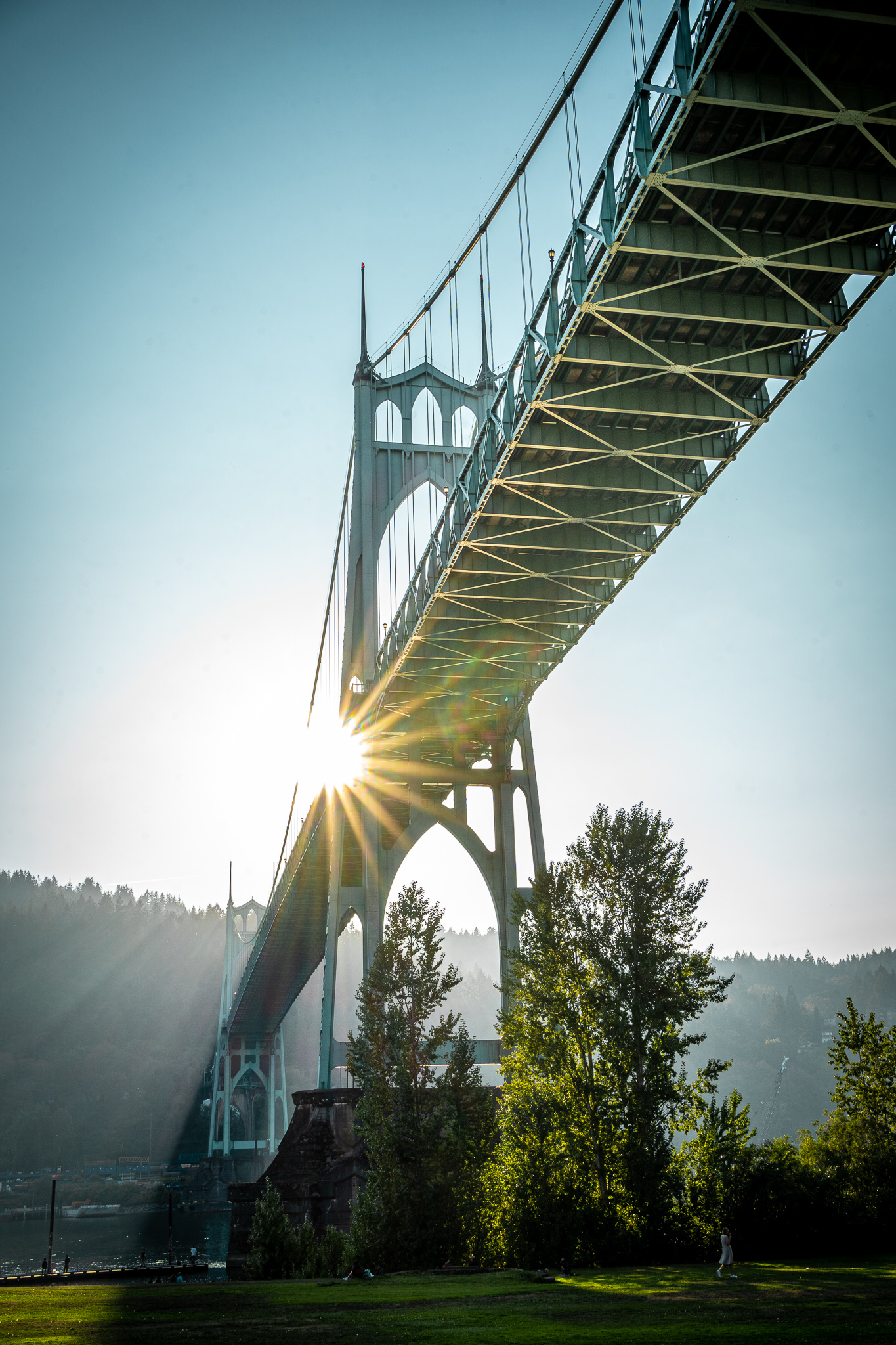 #12 Visit the Portland Art Museum
Inaugurated in 1892, the Portland Art Museum is the oldest art museum in the Pacific Northwest. It's also one of the oldest galleries in the country too (the seventh oldest to be exact). It's home to over 42,000 items, from contemporary art to Native American works to Asian art and everything in between.
There are permanent exhibitions, rotating temporary galleries, and an outdoor sculpture park. There's a lot of variety here, so be sure to check the website to see current exhibits during your visit.
Admission is $20 USD and they are open Wednesday-Sunday from 10am-5pm with free admission on the first Thursday of the month from 5pm-8pm and $5 USD on Fridays from 5pm-8pm.
#13 Visit a Strip Club
Portland has more strip clubs per capita compared to anywhere else in the world. There is a good chance that you'll end up in a strip club during your visit.
The strip clubs here are not like the wild crazy ones in Las Vegas or Miami, instead they're typically restaurant and bar establishments that just happen to have naked people walking around and serving you. Strippers are allowed to be fully nude in Portland.
Here are strip clubs we recommend visiting:
#14 Visit a McMenamin's Establishment
McMenamins is a PNW chain that restores historic buildings and properties and gives them new life as delightful, quirky hotels, restaurants, and brewpubs. They also have their own craft brewery and winery.
Their Kennedy School location in Northeast Portland is housed in an old elementary school, so its King and Queen rooms have school and literature-themed interiors. There are also restaurants, bars, an outdoor heated soaking pool, and entertainment spaces for screening films or listening to music. They have a cozy theater with couches and will show recently-released films for only $5!
Bagdad Theater & Pub is another McMenamin property with amazing architecture. Here you can enjoy a movie with pub food and their crafted beers.
#15 Wooden Shoe Tulip Farm
Wooden Shoe Tulip Farm is one of the best floral destinations near the city of Portland. Between March and April, you can typically see all the colorful and beautiful tulips.
#16 4T trail
It's easy to see the city without a car, thanks to the 4T trail, a self-guided tour via train, trail, tram and trolley. The iconic Portland Aerial Tram climbs 500 feet from the South Waterfront to Oregon Health & Science University's main campus on Marquam Hill. The three-minute ride to the top costs $4.70. It's free to ride the tram downhill.
#17 Explore the Witch's Castle
The Witch's Castle is a hike that takes you to this building that looks like a witch's house without having any actual history of sorcery. It was once a restroom but was destroyed by a storm. It's very close to the Pittock Mansion, so we suggest doing both attractions on the same day.
The Witch's House is a slightly difficult, half-mile hike from the Upper Macleay Parking lot near the Portland Audubon Society. It can also be accessed by the slightly longer three-quarter mile jaunt starting from the Lower Macleay Parking lot at NW 30th and Upshur.
#18 Visit a Portland Theater
Portland is filled with theaters. Here two that we highly recommen:
Hollywood Theater: This historic non-profit theater shows classic movies, second-run features, ​and foreign films.
Cinema 21: An artsy theater with more than 90 years of history, this is an excellent place to catch independent films and documentaries.
#19 Alberta Arts District
This neighborhood is situated north of the Mississippi neighborhood, and runs east to west. Known as the "arts district" it should come as no surprise that this is the best place for street art in Portland.
In addition to lots of murals, you'll find cute coffee shops, cafes, boutiques, psychics and more. Our advice is to park on one end of NE Alberta Street and walk the length of the commercial area.
Here you'll find the Oregon with Love mural.
#20 Mount Tabor
Located in Southeast Portland, Mount Tabor is a forested park with trails for walking and excellent views over town. It's also a volcanic cinder cone.
Whether you're looking to get some exercise or just scoping a view, this local favorite will feel like you're outside the city without actually leaving Portland at all.
#21 Clark County Fair
If you're visiting during the first two weeks of August, we recommend stopping by the Clark County Fair. We love stopping by the Cotton Candy Stand for some pretty pink photos.
#22 Arlene Schnitzer Concert Hall
The Arlene Schnitzer Concert Hall is a great place to watch a show, live music, or to snap a photo with the iconic Portland marquee.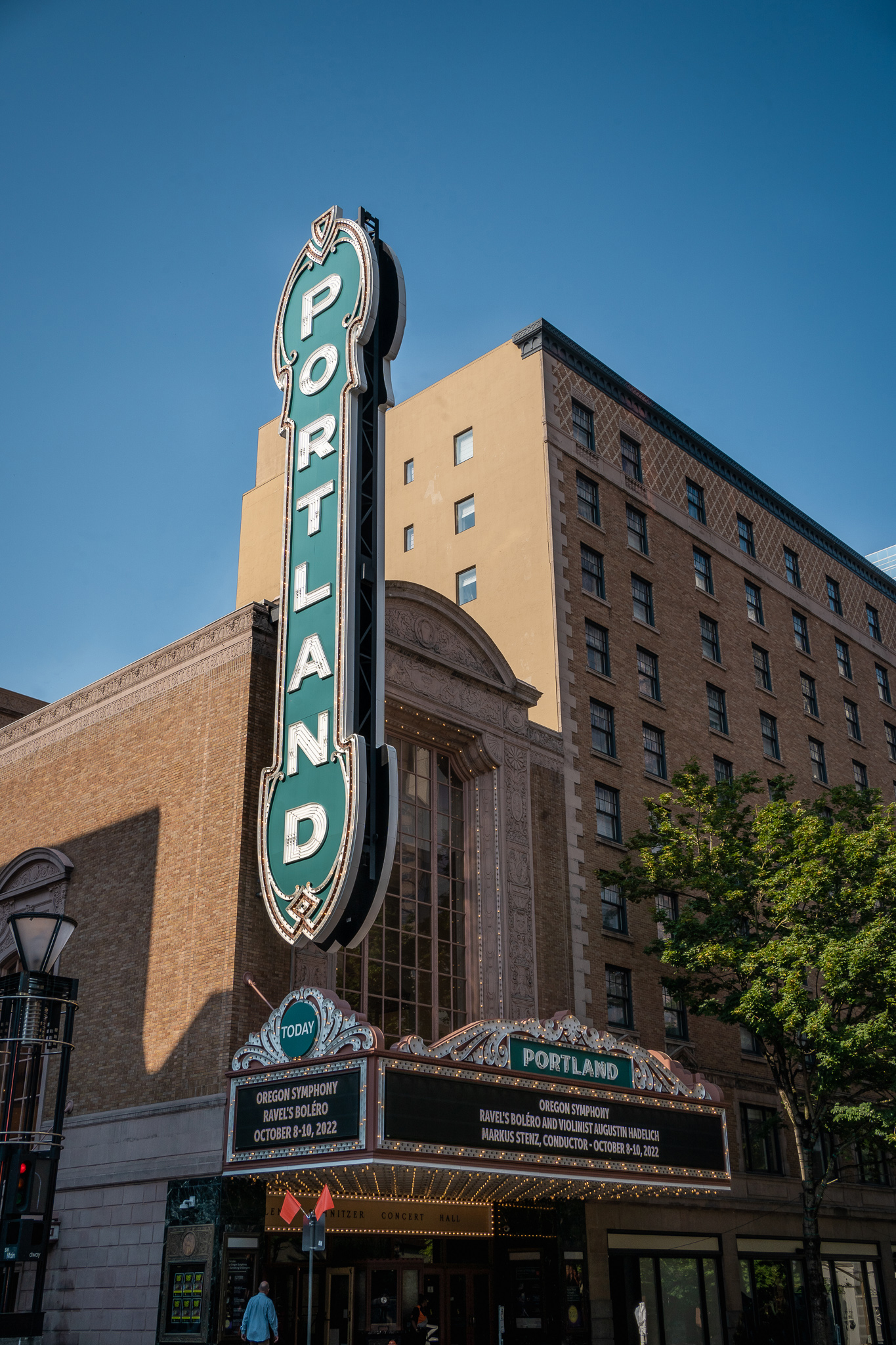 #23 Portland China Town
Peruse around Portland's China Town and view historic buildings including the China Gate at NW 4th and Burnside.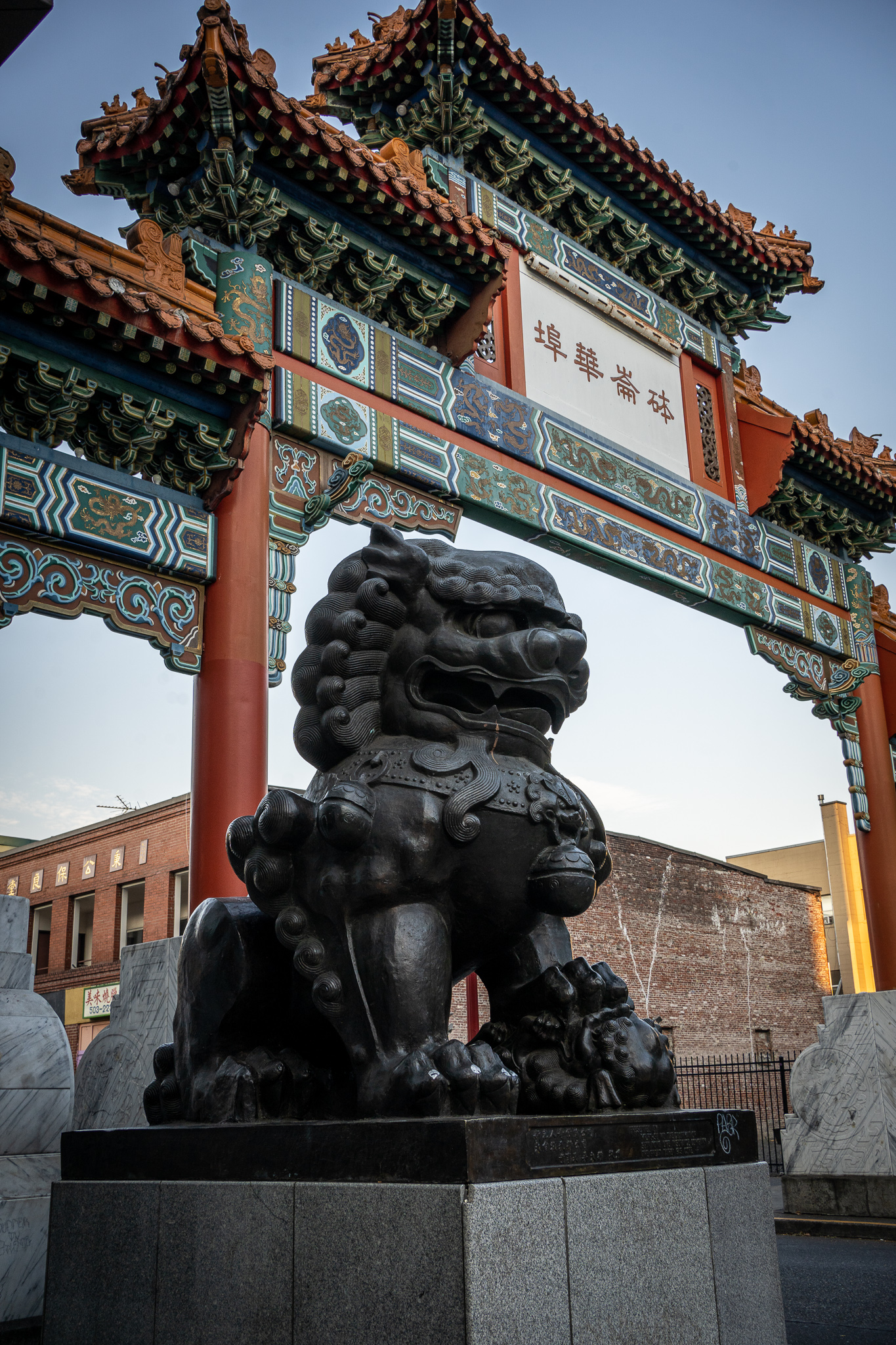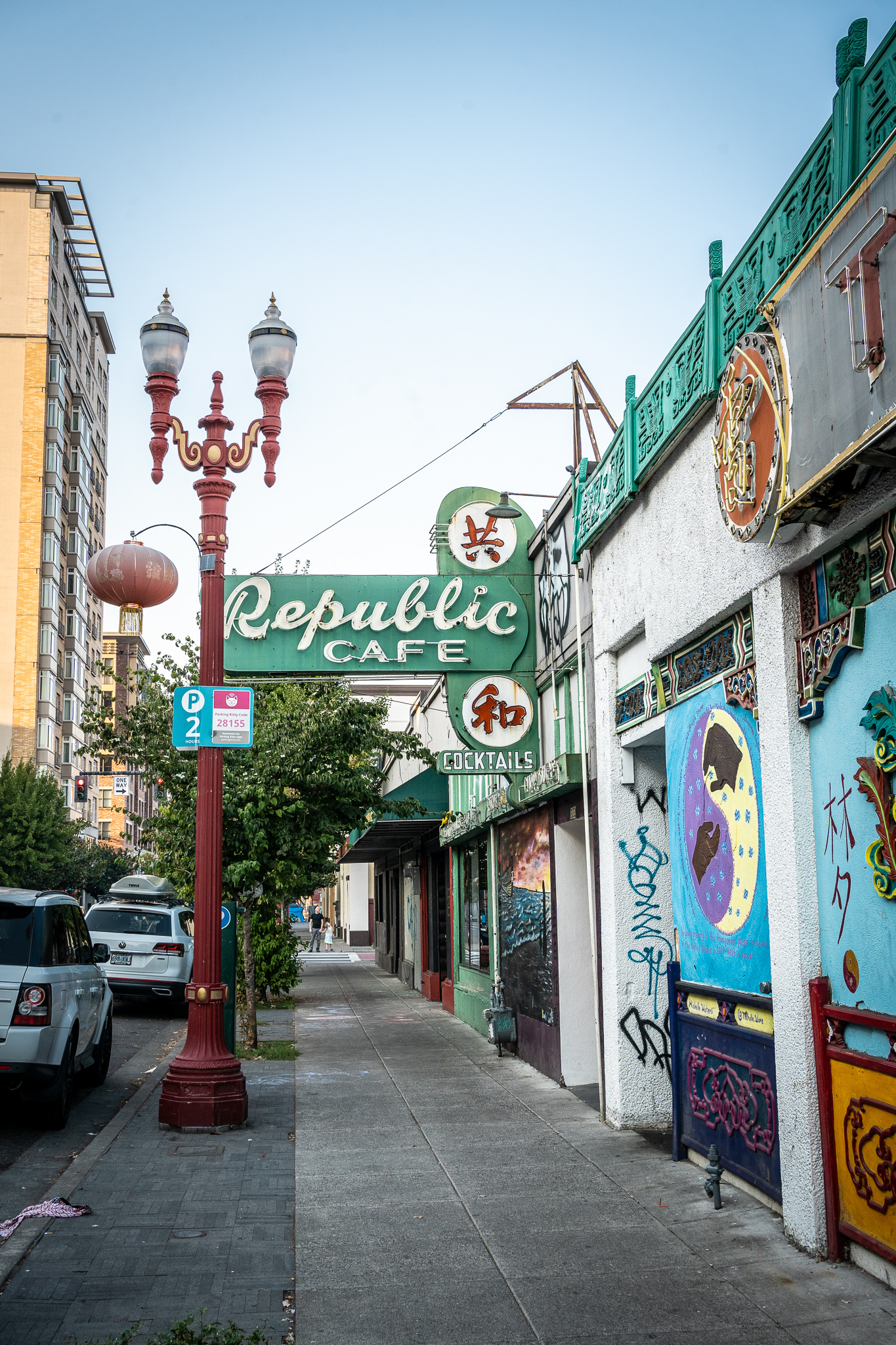 #24 Pistil's Nursery
One of the best plant shops you'll ever enter. If you're a plant enthusiast, trust us on this one!
#25 World Trade Center
The World Trade Center Portland is situated in the heart of Downtown Portland and consists of three buildings connected by their iconic glass skywalks. Building One holds the offices of a variety of companies and the corporate headquarters of Portland General Electric. Building Two is the location of the World Trade Conference Center and has 16 different meeting and event spaces. Building Three is comprised solely of Portland General Electric offices.
#26 Everything is Everything Mural
This mural was created by Portland-based artist and typographer Zach Yarrington. His phrases are meant to bring a positive message to the surrounding environment as it goes through industrial and artistic changes.
#27 Rocky Butte Summit
Hike or bike to this summit for a view of Portland. It's a fortress-style viewpoint made with stones. On a clear day, you'll be able to see Mount Hood.
#28 Grotto Gardens
Whether you're religious or not, The Grotto is a beautiful place to explore. It's a sanctuary for peace and connection with god. The lower level is free during the day and the upper level costs a nominal fee.
Day Trips from Portland
#1 Hike the Columbia River Gorge
Just a 30-minute drive from Portland, is a beautiful waterfall called Multnomah Falls, Oregon's tallest waterfall. It is a must see if you're in the Columbia River Gorge, but expect for it to be crowded.
There is a stop along the highway where you could park and take a shuttle for $5 round trip. You can opt out of the shuttle service and take your chances with parking closer to the falls.
While you're here, check out the hundred-year-old observatory that offers up views of the surrounding picturesque landscape.
If you're up for some hiking, we highly recommend trying the following:
Wahclella Falls Hike (easy, 50 minutes)
Dry Creek Falls (easy, 2 hours)
Wahkenna Falls Loop (moderate, 3 hours)
Starvation Ridge and Warren Lake (hard, 8 hours)
#2 Tillamook
Heard of Tillamook cheese? The factory is located in Tillamook, just and hour and 20 minutes from Downtown Portland. It's worth a visit if you love cheese and ice cream.
#3 Cannon Beach
A bit further west of Tillamook, you'll find Cannon Beach, a great place to relax on the sand with domed rocks in the backdrop.
#4 Wine Tasting in Willamette and Tualatin
Nearby in Willamette and Tualatin is Portland's wine country. It's worth visiting if you love fine dining and delicious wines.
Where to Eat in Portland
Here is a list of our favorite places to eat in Portland.
Afuri – Amazing ramen in a low-key setting.
Fried Egg I'm in Love: Popular food truck known for their breakfast sandwiches. Expect a long wait.
Huber's Cafe
LeChon
Miami Nice
OUIBar + KTCHN at the Radisson RED
Pie Spot
Pip's – Come here for mini freshly made donuts.
Portland City Grill – Come in for a cocktail and enjoy an amazing view of Portland from up above.
Portland Mercado
Salt and Straw – S&S is originally from Portland. Come and enjoy their creative and locally sourced flavors.
Voodoo Donut – Expect a wait.
Blue Star Donuts –
Lardo: Hearty sandwiches inspired by world cuisine. We liked the Nashville Hot Chicken and the Korean Pork Shoulder.
Bake on the Run: Guyanese cuisine in a food truck in the Hawthorne Asylum pod. The owner is super friendly and offers free samples.
Pine State Biscuits: Come here for hearty breakfast sandwiches that are loaded and good for hangovers.
Oven and Shaker: excellent wood fired pizza and cocktails
Bamboo Sushi: sustainably sourced sushi for the win!
Grassa: unassuming Italian place with handmade pasta in a quick and casual atmosphere
Boke Bowl: inventive bao buns, ramen, and other Asian fusion
Por Que No: Come here for street tacos and other Mexican dishes. The Margaritas and margaritas in the Mississippi neighborhood
Ranch PDX: Best deep dish pizza we've ever had; there are a few locations in the city
Check Out One of Portland's Many Food Truck Pods
Alder Food Truck Pod: This is one of the largest food truck pods in the city. Many of these food trucks are only open for lunch, and some are closed on weekends.
Cartopia: We love this late-night food truck pod! You'll find a selection of your comfort food favorites like pizza, crepes, and wood-fired chicken.
Mississippi Marketplace: Situated next to the German beer garden Prost. Enjoy food from one of the trucks when you order a beer at the establishment.
Hawthorne Asylum: One of the most recently-opened food truck pods in the city, as the name implies, Hawthorne Asylum sits on what used to be the grounds of a mental hospital. But unlike the name implies, the food is far from creepy. There is an awning, a communal fireplace, and a covered area, making this a good choice to grab a bite any time of the year. We liked the chicken and potato curry from the Guyanese stand.
Cartlandia: More than 30 different carts serving up cuisines from all over the world!
Pine Street Market: While this is not a food truck pod, this indoor food court gives you the variety that food trucks do.
Need more info? Food Carts of Portland has everything you need to know about the famous food truck pods.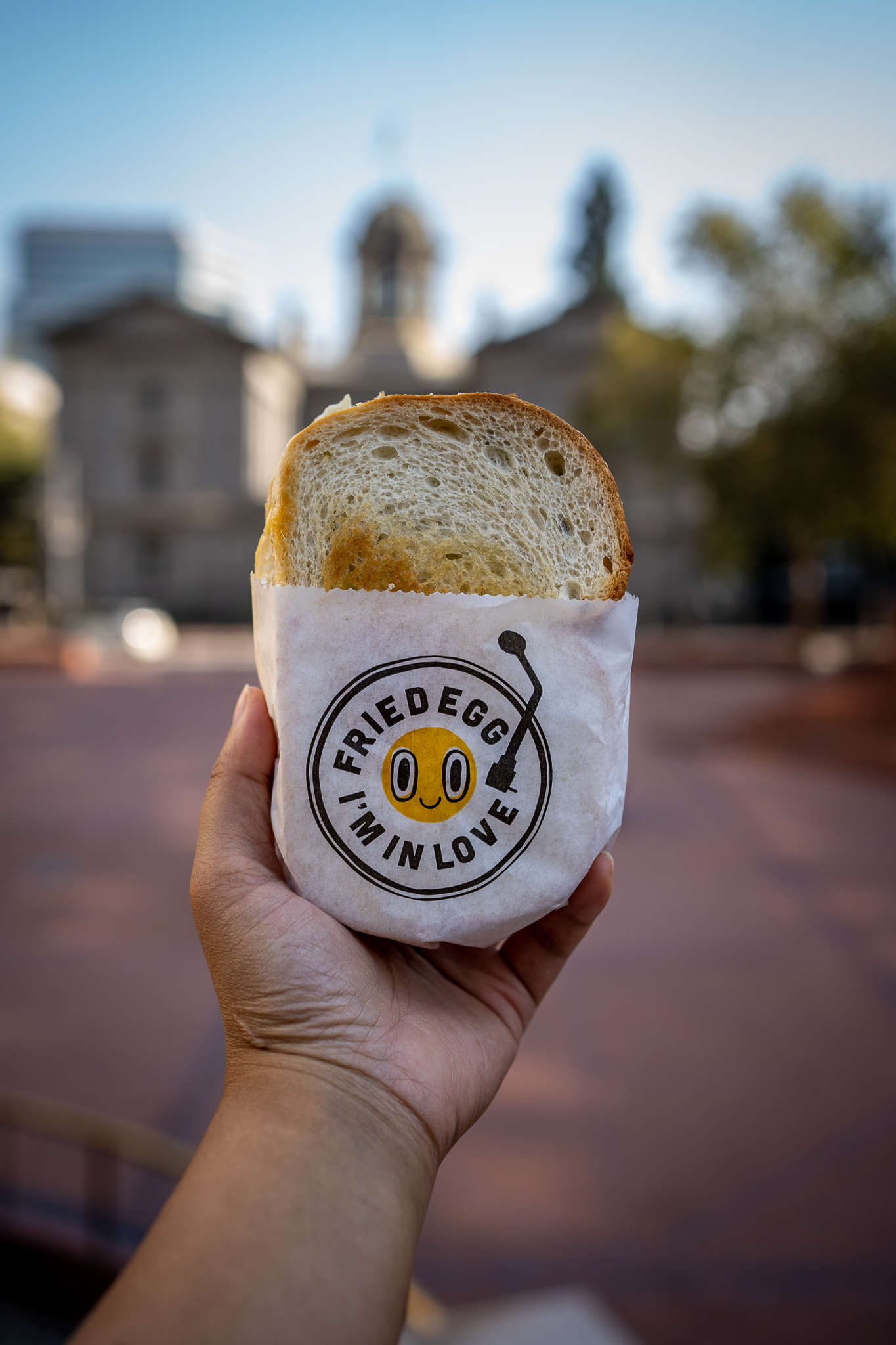 Where to Drink in Portland
Al's Den – Another McMenamin's establishment with food and beverage situated in Downtown Portland in a triangle shaped building.
Alibi Tiki Bar – The Alibi is Portland's original tiki bar featuring karaoke since 1947.
Departure Rooftop Bar – Come here for rooftop views. The food and drinks are decent.
Fortune – Located next to the hotel, this bar offers some amazing beverages. We love getting a dealer's choice cocktail from Greg, one of the resident bartenders. His mixology skills are top notch.
Hale Pele – This super fun tiki bar that will immediately transport you into Hawaii. They have a rainstorm display that goes off every 30 minutes.
Pink Rabbit– A cute pink bar downtown that's small but serves great craft cocktails!
And We Can't Forget the Coffee!
There are so many cool coffee shops in Portland. Here are our top places to get a cup of Joe.
Kainos Coffee
Never Coffee
Presso Coffee
Seven Virtues Coffee Roasters
Stumptown Coffee Roasters – Serves one of our favorite cold brews.
Portland Travel Guide Map
Use this map to plan your next trip to Portland, Oregon.
If you found our Portland travel guide helpful, please share it on Pinterest. Thanks for your support!
Thank you for visiting today! If you found this encouraging or informative, please connect with us on Instagram or TikTok.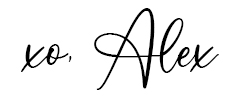 Sign up for our monthly newsletter for updates and more. We promise we won't spam you! Feel free to unsubscribe anytime.
If you're a brand and want to work with us, please visit this page to get in touch.