Reading Time:
5
minutes
Updated: 7/3/2023 | Where to Buy the Perfect Beach Bag
The perfect beach bag is a must when you're traveling to and from the shore. A beach bag must be able to hold all your necessities such a towels, sunglasses, hat, sunblock, sandals, etc.
Here are our staff picks for the best and most stylish beach bags.
Where to Buy the Perfect Beach Bag
#1 L*Space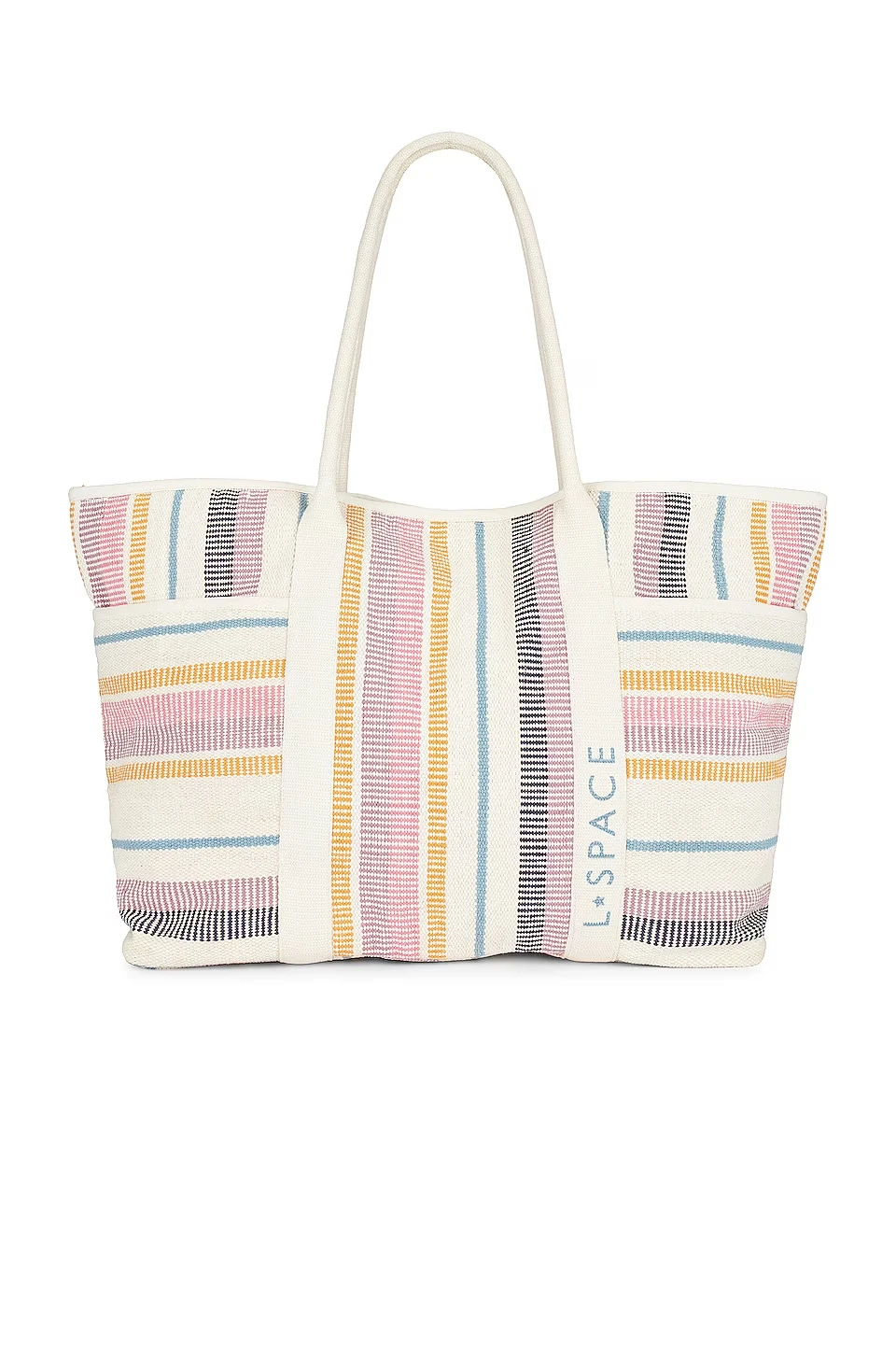 Aside from gorgeous swimwear, L*Space also makes dresses, coverups, accessories, and hats. We love their tote bags which are essentially made for the beach.
Shop L*Space bags on their website and on REVOLVE.
#2 8 Other Reasons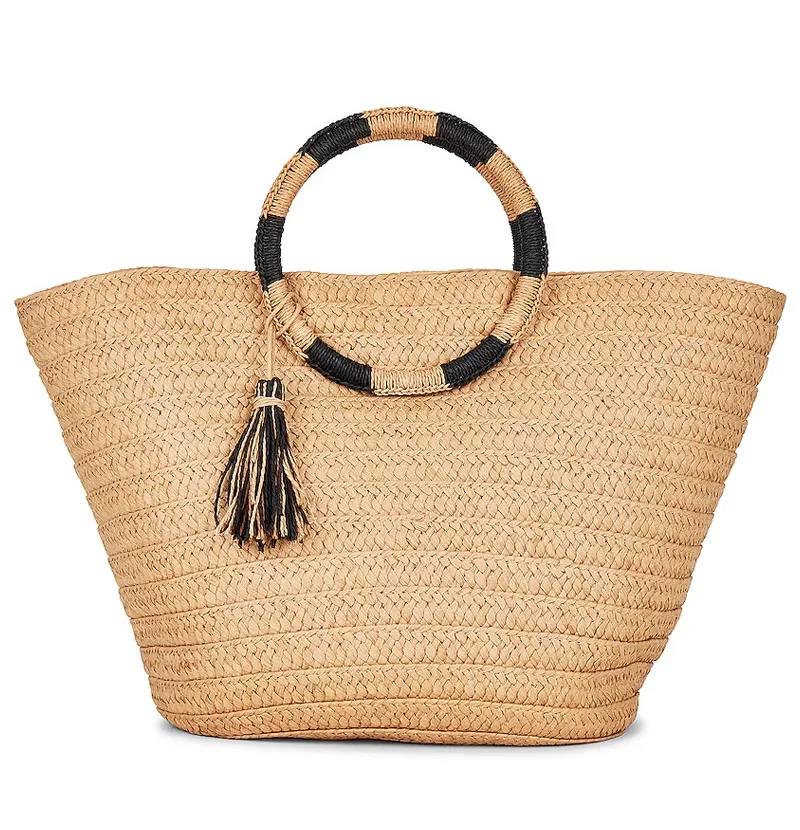 8 Other Reasons is an accessory brand sold on REVOLVE. They offer a wide range of accessories such as jewelry, belts, hats, and handbags.
#3 San Diego Hat Company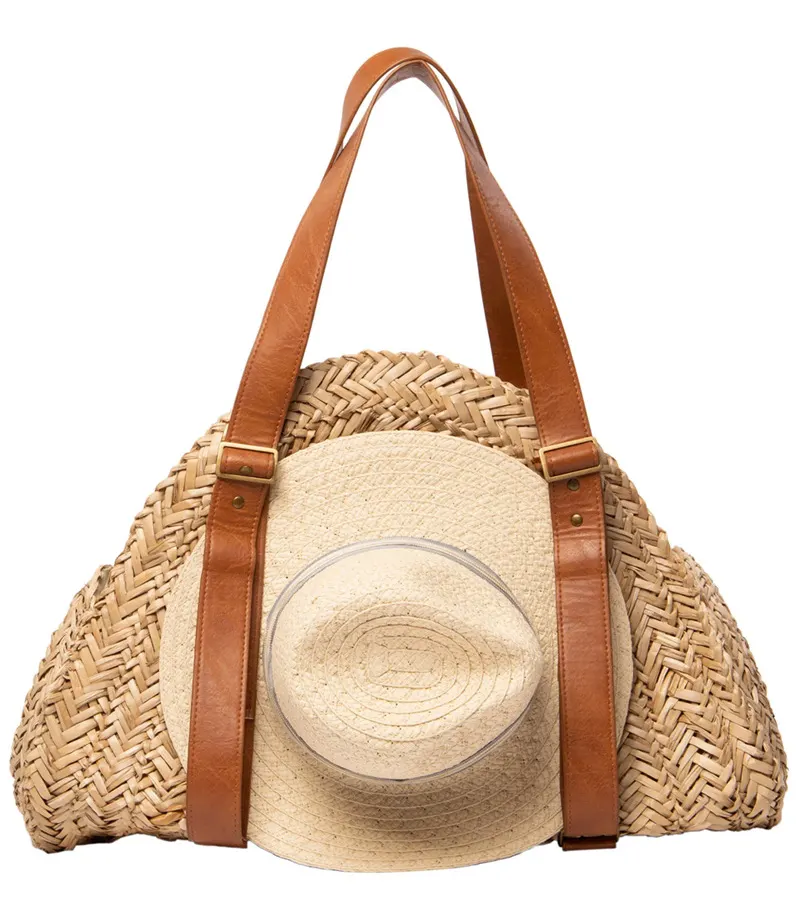 While San Diego Hat Company specializes in hats, they also make cute travel ready bags from straw and other sustainable and vegan materials.
We love the styles that come with hat holders so that you can stow your hat away while you're out and about.
#4 The Sak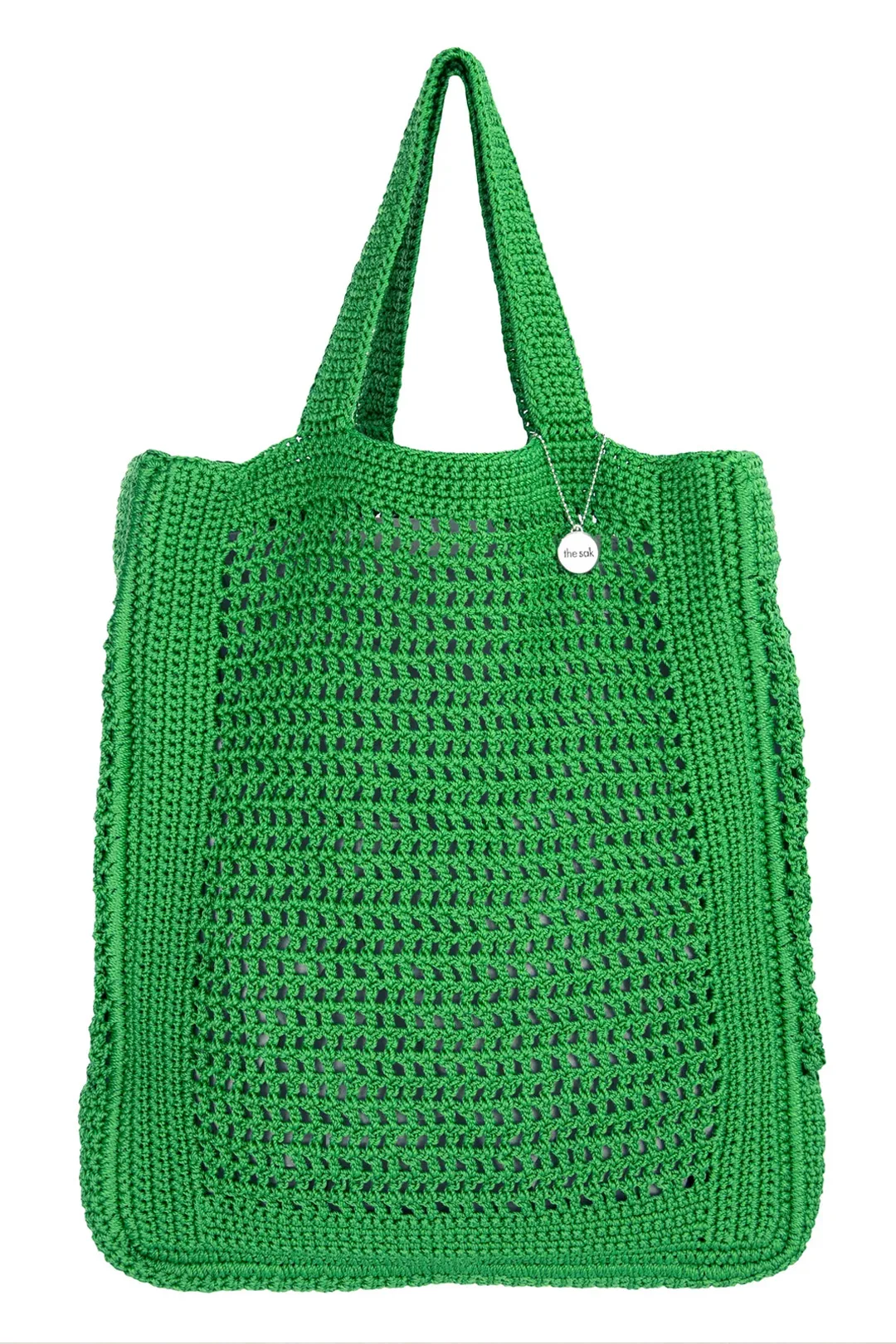 The Sak makes sustainable handbags from recycled plastic when possible. They also use biodegradable materials such as straw and paper.
We love their totes and shoppers, which are perfect for a beach trip.
Use this link to save $20 off your first purchase at The Sak.
#5 Marc Jacobs the Tote Bag
Marc Jacob's very popular The Tote Bag comes in different sizes. We recommend the medium or large tote to hold all your belongings for a beach trip.
It also comes in various materials such as leather, canvas, straw, and mesh.
Shop for the Marc Jacobs The Tote Bag on Nordstrom and REVOLVE.
#6 Peili Shop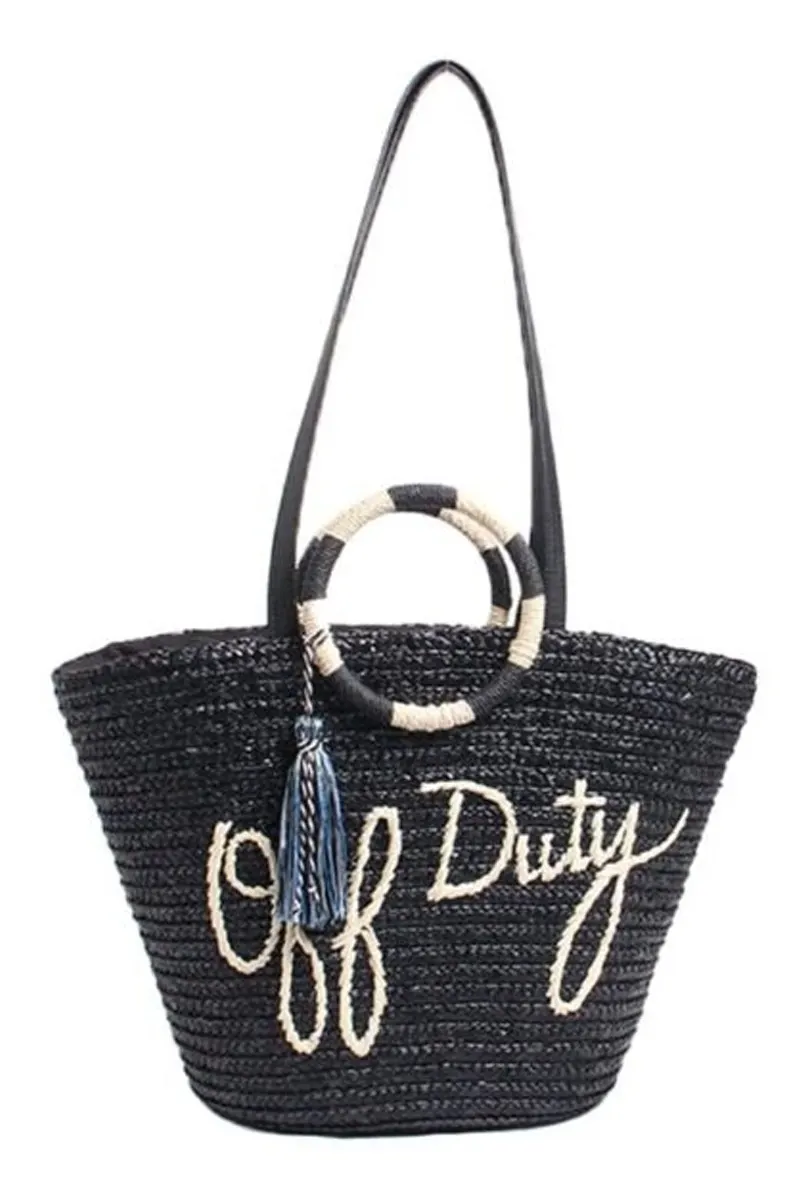 Peili Shop makes adorable and sustainably made hats and handbags for women. They also offer luxury scarves.
Use code SCHIMIGGY for 10% off all your orders at Peili Shop.
#7 Poolside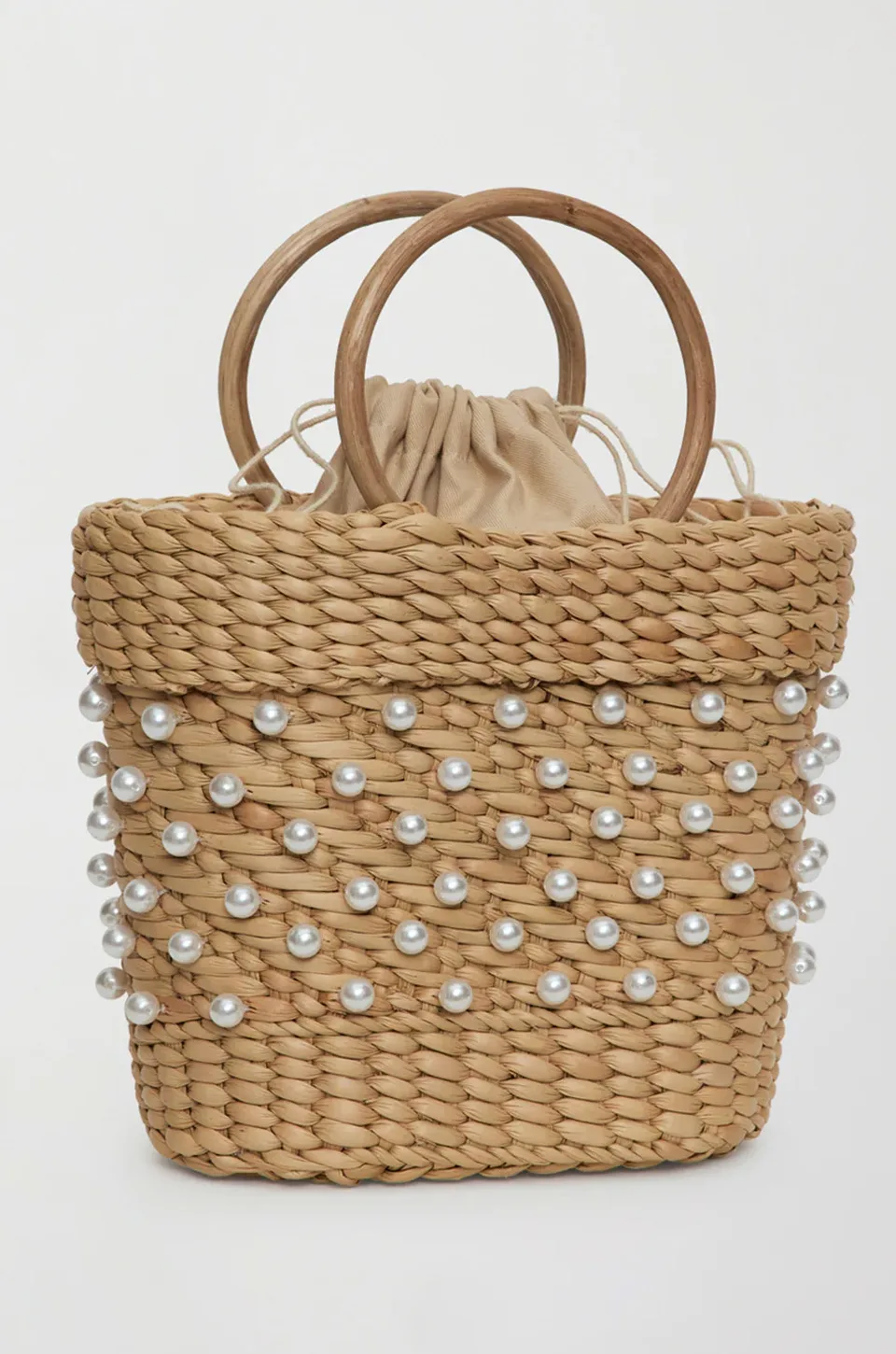 Poolside is a luxury bag brand specializing in straw and basket handbags.
Shop for the Poolside on their website, Carbon38, and REVOLVE.
#8 VIVAIA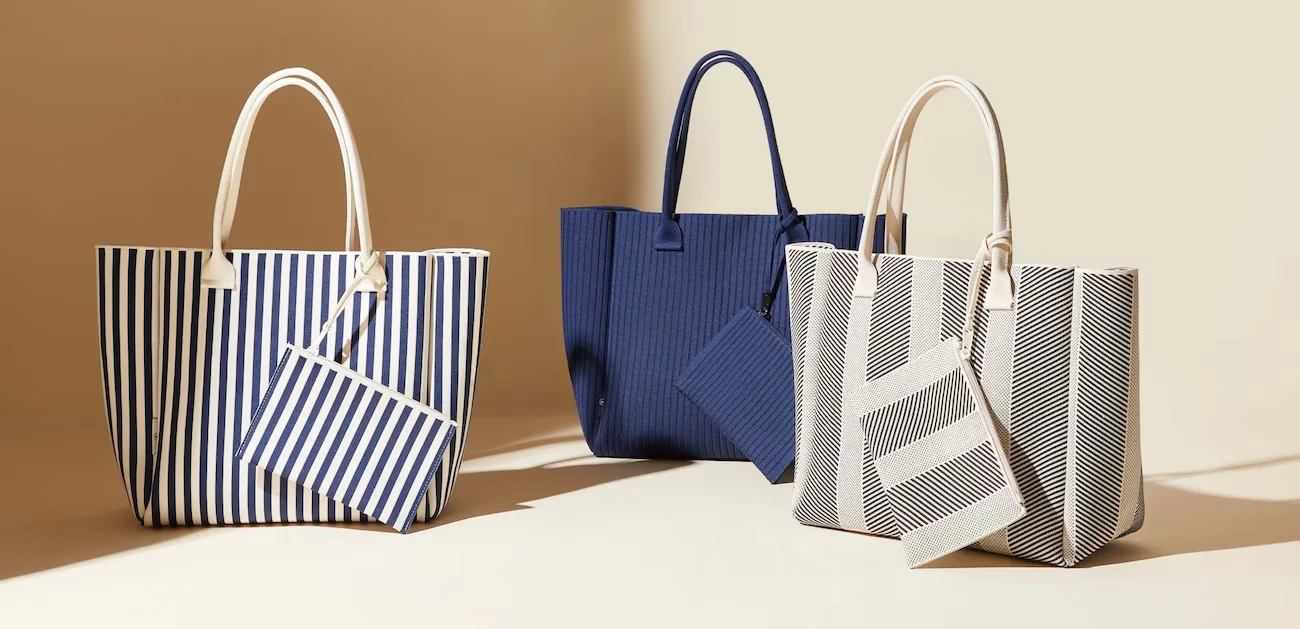 VIVAIA is known for transforming used water bottles into gorgeous accessories. Their range of handbags is machine washable and comes in various colors, prints and silhouettes. They also sell sustainably made footwear that is also comfortable and fashionable.
Shop their tote bags here.
Use code SCHIMIGGY to save 20% off your orders at VIVAIA.
#9 Maria La Rosa
Maria La Rosa is known for their handwoven bags.
Shop for Maria La Rosa bags at Carbon38, Urban Outfitters, Tessabit, and Tuckernuck.
#10 The Jacksons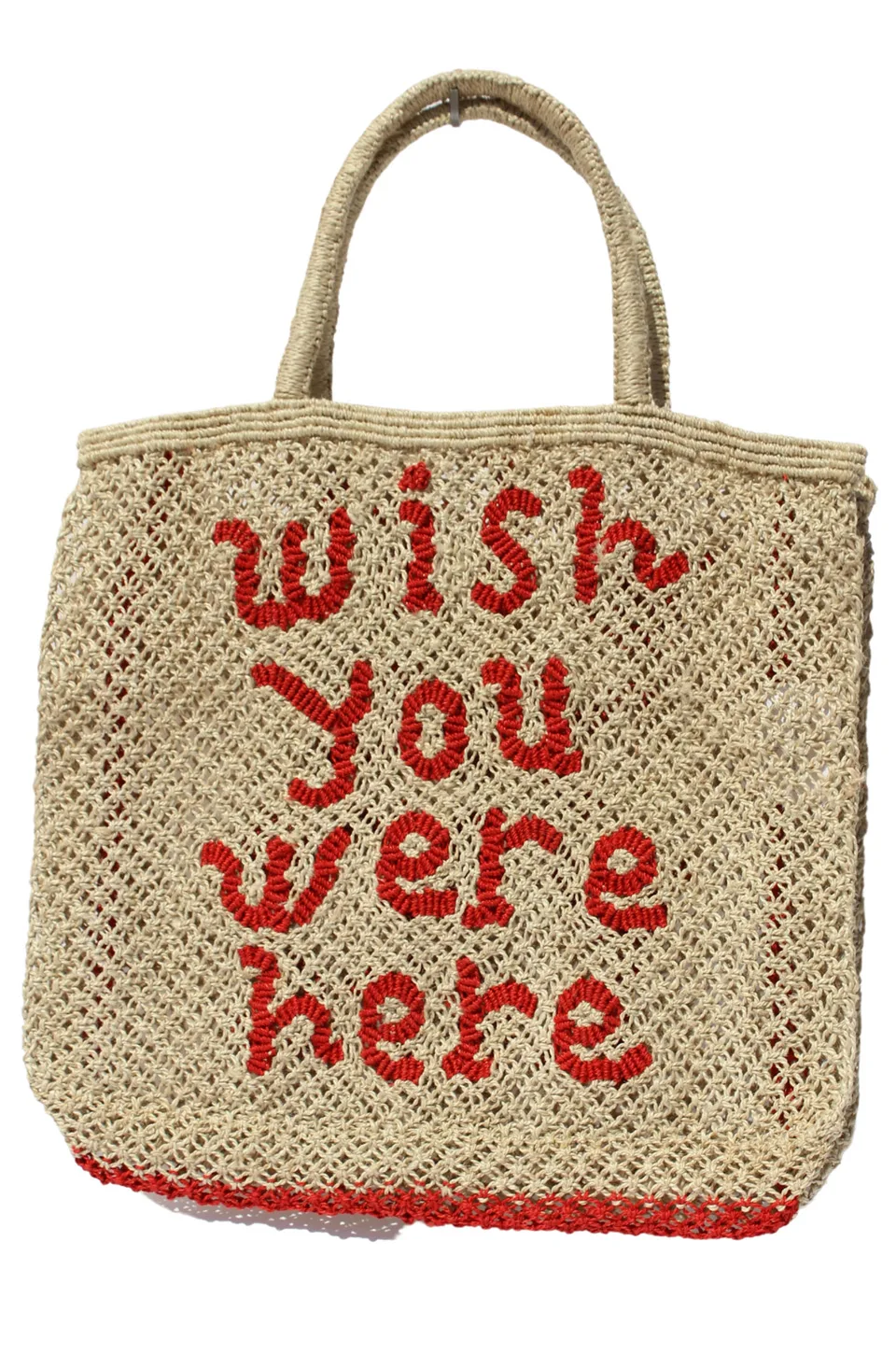 The Jacksons make beach bags from durable jute material. Each handbag is designed with a phrase or image in mind.
Shop for The Jackson's straw totes at Marea.
#11 America and Beyond
America and Beyond makes ethically sourced handbags that are super adorable! We love their entire collection of totes and travel bags.
#12 BTB Los Angeles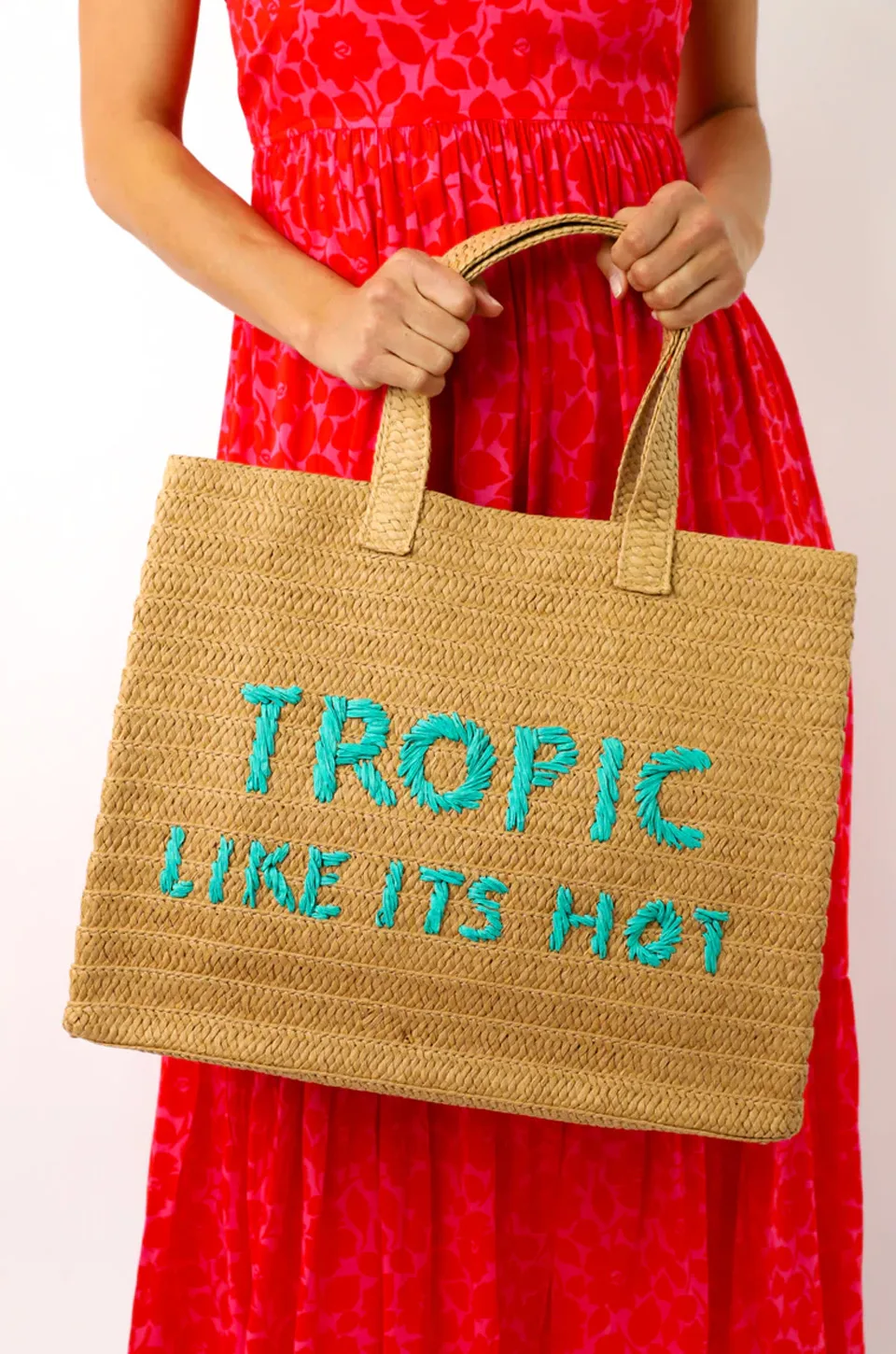 BTB Los Angeles is an on-trend accessory brand that we can't get enough of. We love their embroidered totes.
Shop BTB Los Angeles on Nordstrom and REVOLVE.
#13 Naghedi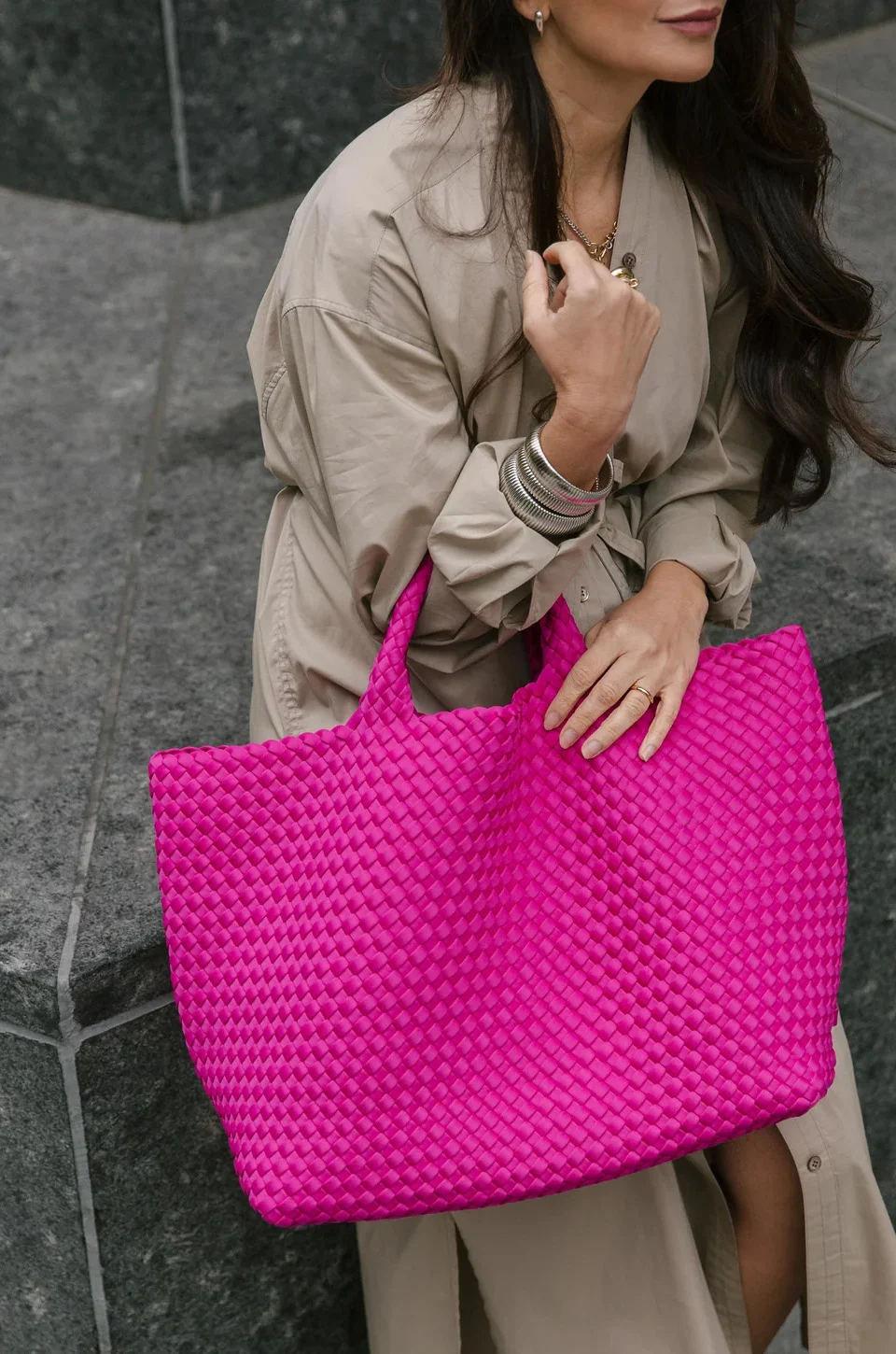 Naghedi is a brand known for making woven bags that are very Bottega-esque. They offer fun colors including this Miami pink hue that is flirty and fun.
#4 Ahdorned NYC
Ahdorned NYC is a very affordable accessory brand that makes similar bags to Naghedi.
#15 Aranaz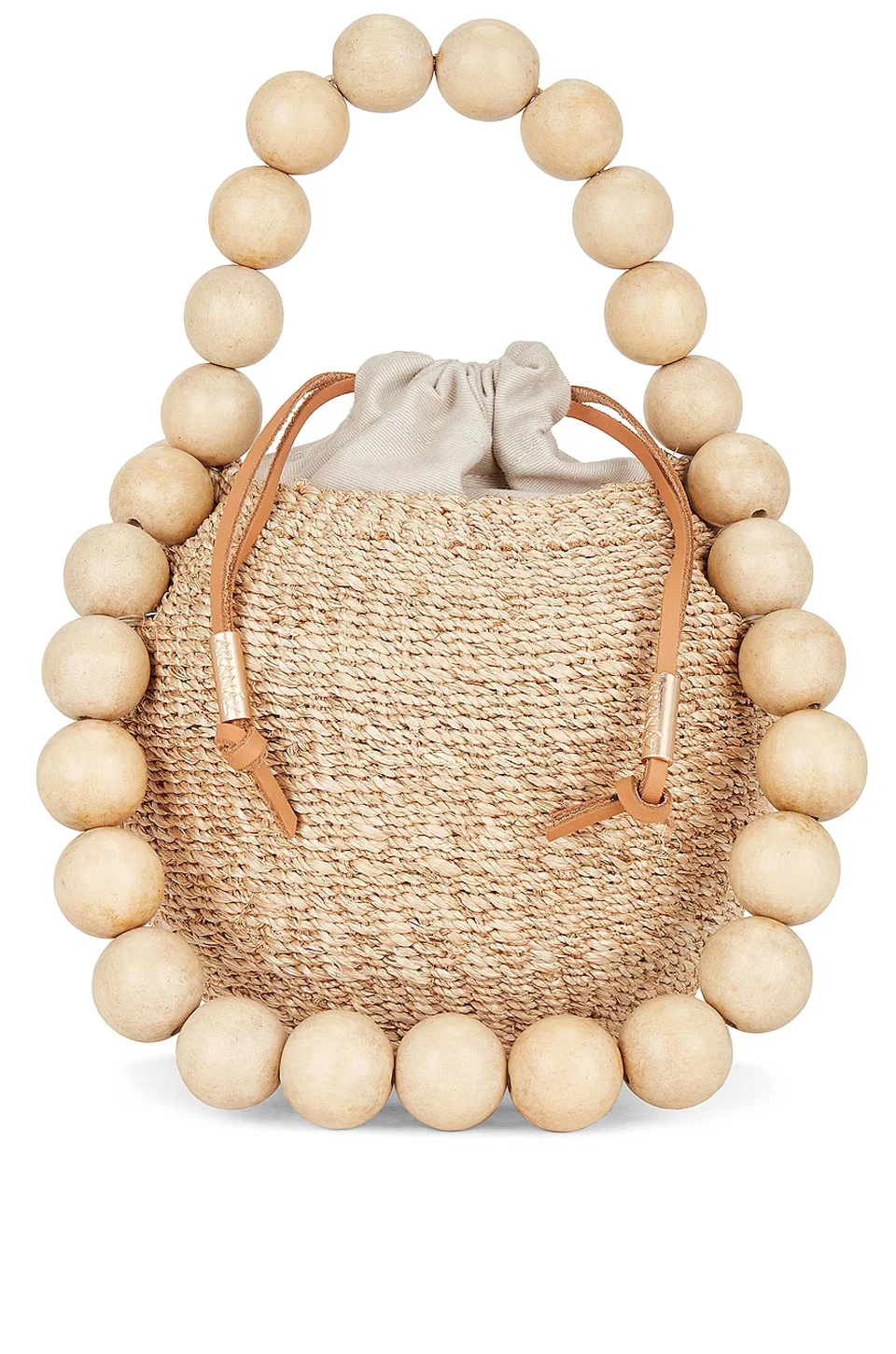 Aranaz is a luxury accessory brand that offers handbags made from sustainable materials such as straw, wood and paper.
#16 Cult Gaia
Cult Gaia is known for their sexy dresses. They also make a line of handbags that are just as luxurious and eye-catching.
#17 Mercedes Salazar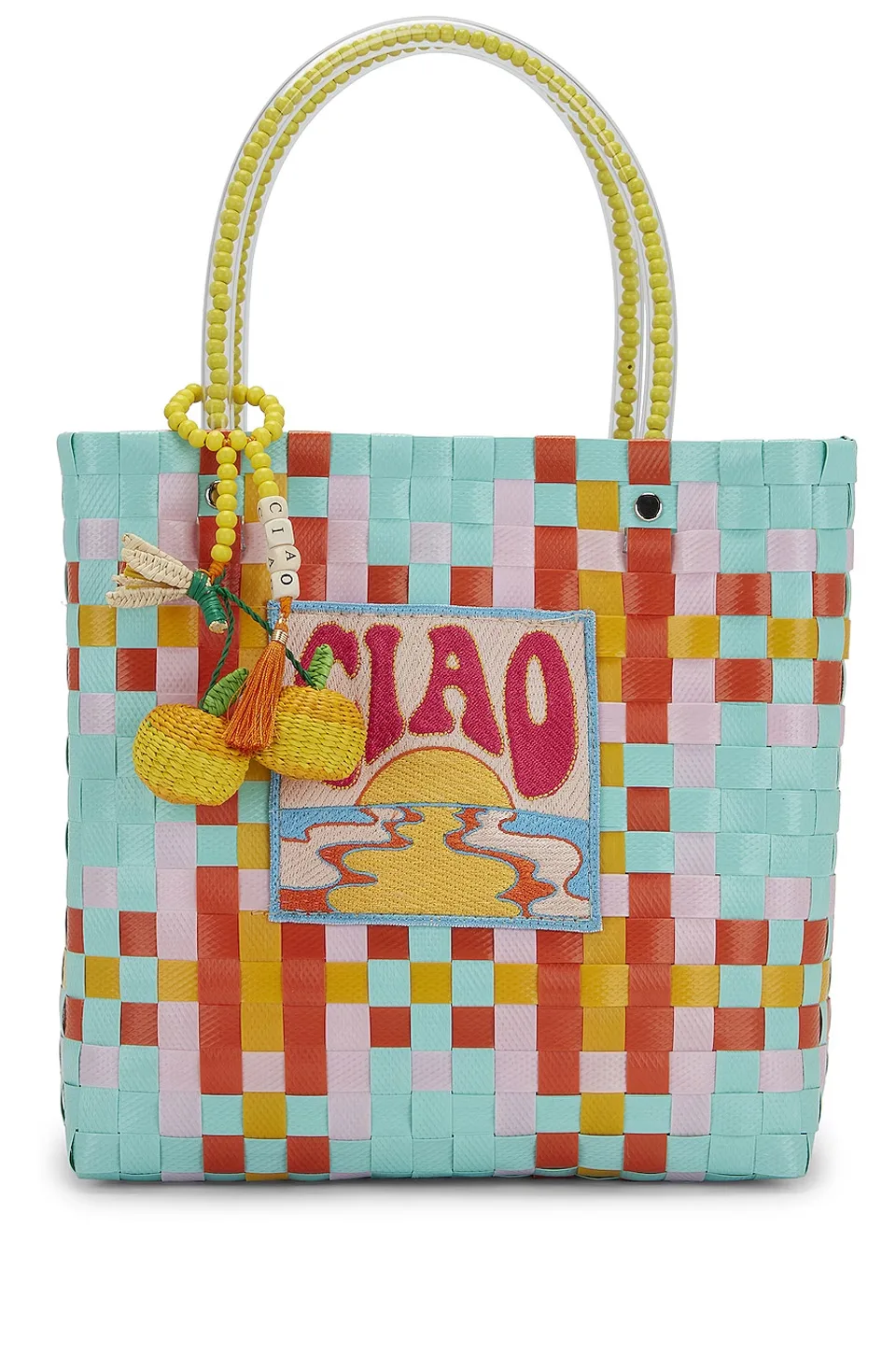 Mercedes Salazar is known for her colorful and fun woven totes and crossbodies. We are obsessed with how whimsical and bright each bag is.
#18 Sensi Studio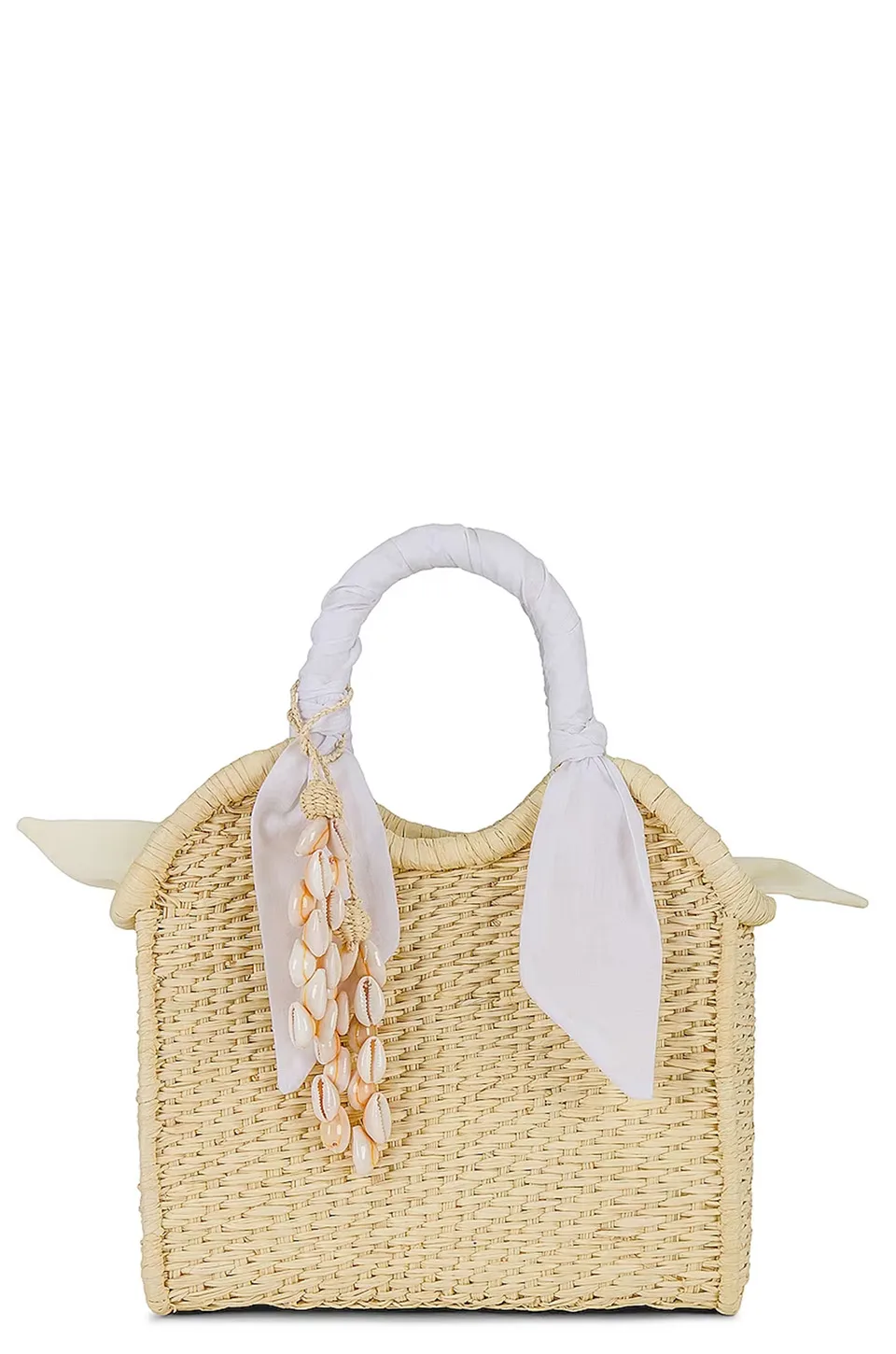 #19 Zaful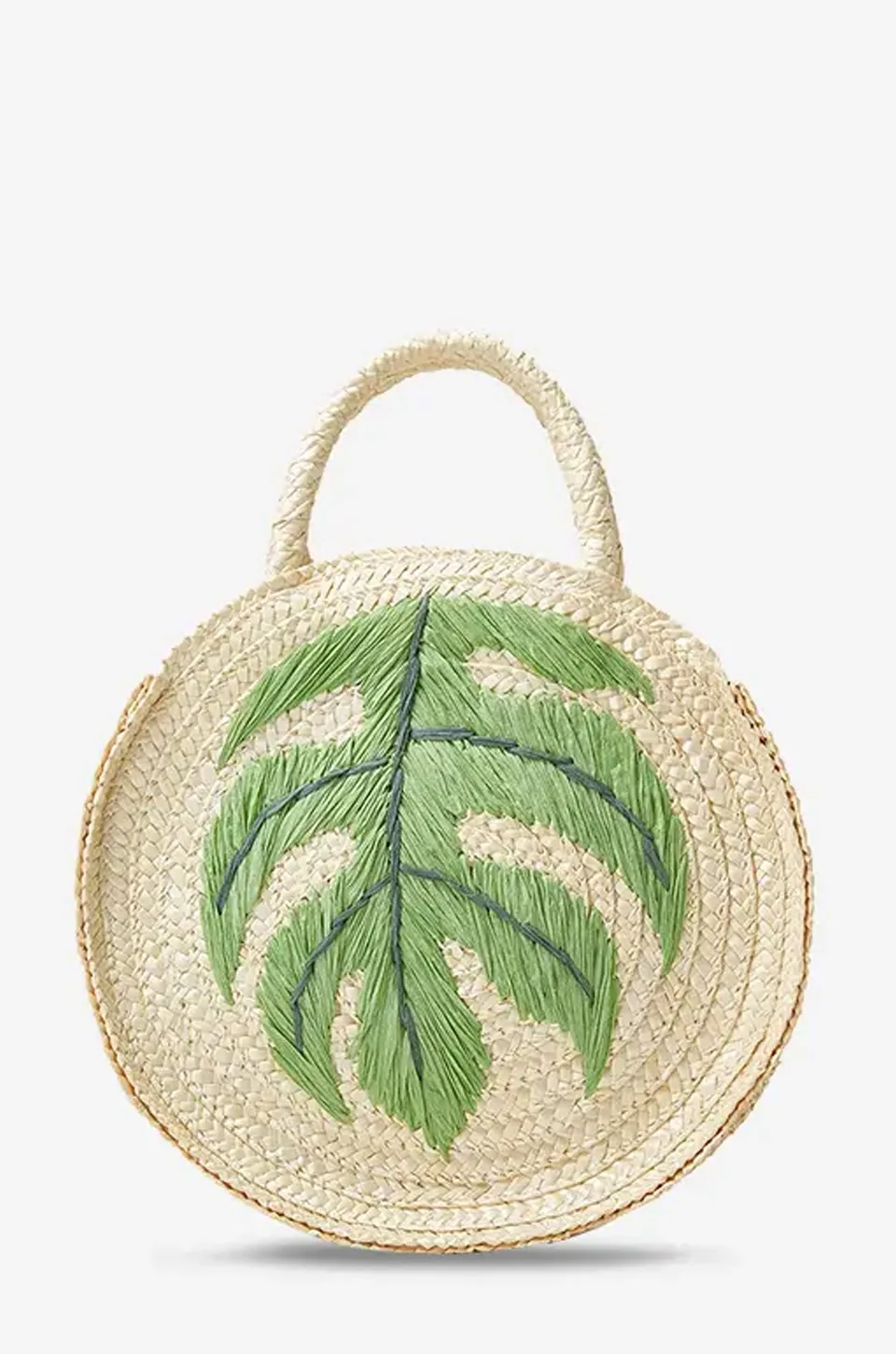 Zaful has a ton of fashion totes made from straw and raffia at an affordable price. Check their collection here.
#20 Left on Friday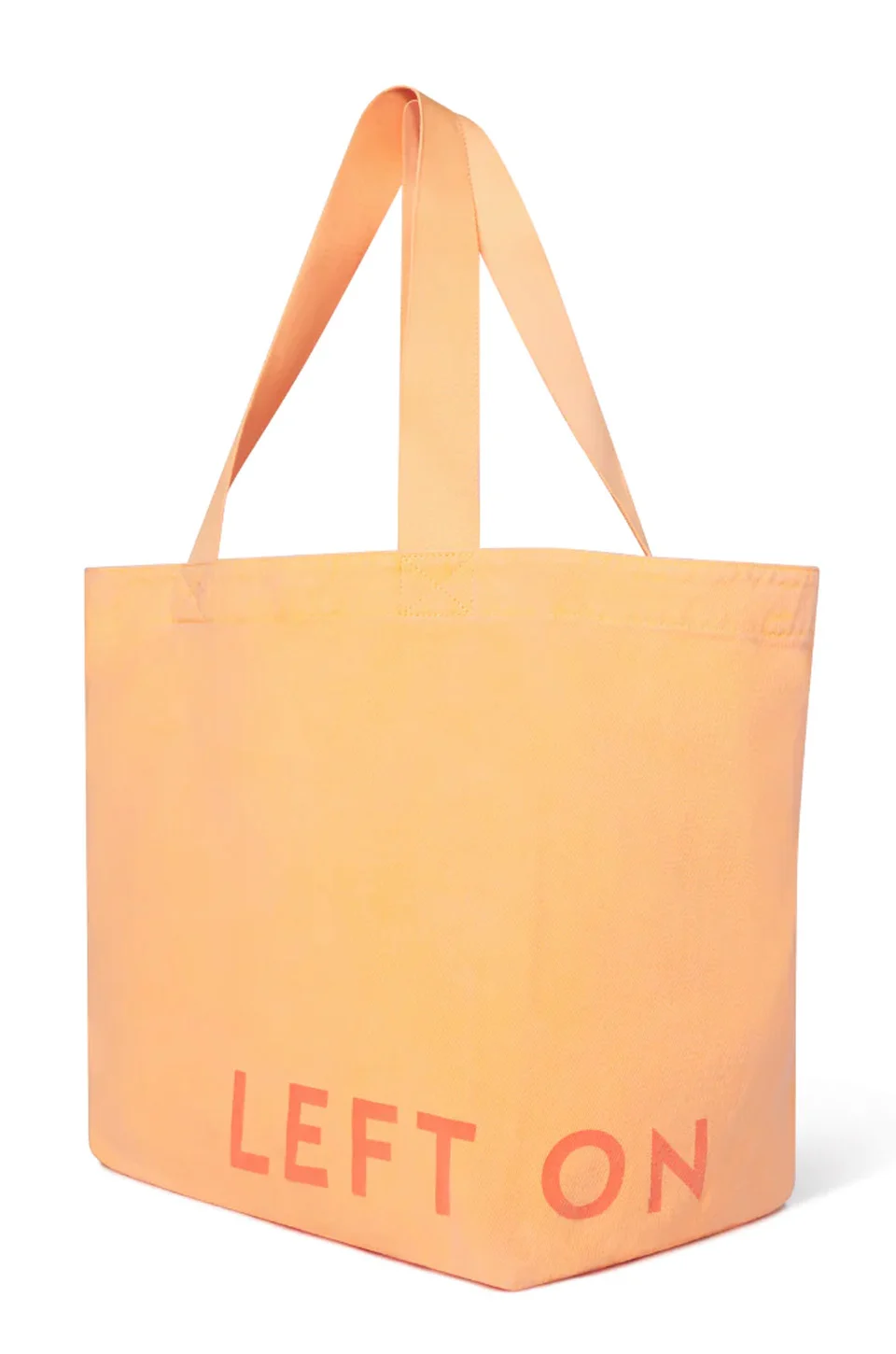 Left on Friday offers a cotton tote beach bag that is pretty simple yet functional. Their tote comes in different colors and can hold up to 4 towels!
If you found our where to buy the perfect beach bag helpful, please share it. Thanks for your support!
---
Thank you for visiting today! If you found this encouraging or informative, please connect with us on Instagram, Youtube, Pinterest, Facebook or Twitter. We'd love to meet you!
Sign-up for our monthly newsletter for updates and more. We promise we won't spam you! Feel free to unsubscribe anytime.
For more fitness fashion discounts and offers, please visit our Fitness Instructor Discounts + Brands Directory or favorite brands coupon codes list.
If you're a brand and want to submit a product for us to review, please use this form to get in touch.
This site uses affiliate links. Clicking on or purchasing via an affiliate link may result in commissions for us which help keep the content flowing and lights on at Schimiggy Reviews. You may read more about this in our privacy policy.