Reading Time:
3
minutes
Newair sent me this complimentary product for review. As always, all opinions are 100% honest and my own.
Newair sent me their Evaporative Air Cooler and Portable Fan to review on my blog!
It came just in time for this crazy heatwave in Seattle. Most Seattle homes do not have built-in AC units. This 2021 Summer, we reached a high of 113 degrees Fahrenheit! This is the highest it's been in 10 years.
Here's the fan fresh out the box!
Evaporative Cooler and Fan [Model NEC500WH00] Specs
| | |
| --- | --- |
| Product Dimensions | 11.1 x 16.1 x 35 inches |
| Item Weight | 16.1 pounds |
| Shipping Weight | 17 pounds |
| Manufacturer | Newair |
| Noise Level | 66 dB |
| Cooling Coverage | 470 Cubic Feet Per Minute |
| Item model number | NEC500WH00 |
Newair Review: Evaporative Cooler and Fan [Model NEC500WH00]
We use our Newair fan to keep the patio and our beer "closet" in our guest room cool. The fan is compact and easy to carry or roll from room to room. The fan could be used with or without water and has a removable and washable honeycomb pad that purifies air as it cools. I love that none of the pieces ever have to be replaced with normal use.
Here are my pros and cons for the Model NEC500WH00 fan.
Pros
Optional Humidifier Fan – The fan has a water reservoir that can be used with ice packs to deliver a really cooling blast of air.
Dual Function – The fan can also be used without water.
Lightweight – At only 17 pounds, this fan is light for the air blasting power it delivers. There are also wheels that make it easy to roll around the home.
Remote Controlled – The remote allows me to control it from across the room.
Button Controls on top. The fan has buttons on top for easy access.
Varying fan speeds and options allow you to tailor your fan to exactly what you need.

Three fan speeds, three cooling modes, and a four-setting timer combine to make a list of useful features.

Oscillating Fan – The fan has an oscillating setting to effectively disburse cool air around the room.
No replacements needed! The fan does not require any replaceable filters.
Long Cord – The cord on this fan is long so that I can shift the fan to wherever I need it in a room.
Cons
Prop 65 warning.
More expensive than competitor models. The price for this model will cost you $199. It's about 20% more expensive or on par with competitor brands depending on where you purchase it.
The fan does exactly what it promises. It's lightweight, has dual modes and is powerful for its size and price. If you have a small apartment, this is a perfect way to cool your room. To cool your home, this fan could also do the job but may have some limitations in terms of coverage.
I also have a heavy-duty fan at home that covers 750 square feet, but for when I don't want to hook it up to the window, my Newair fan does the job.
All and all, I highly recommend this fan!
Where to Buy Newair
You can buy the fan directly from Newair. Check out their other cooling products if you need something with more or less coverage.
You can also buy the Model NEC500WH00 from these other retailers:
Thank you for visiting today! If you found this encouraging or informative, please connect with us on Instagram or TikTok.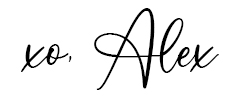 Sign up for our monthly newsletter for updates and more. We promise we won't spam you! Feel free to unsubscribe anytime.
If you're a brand and want to work with us, please visit this page to get in touch.