Reading Time:
3
minutes
Written July 2, 2021
I want to share an incident that occurred to us after my partner and I left a club in Pioneer Square.
On the evening of July 2, 2021, around 1:30 AM, my partner (Male, 32) and I (Female, 36) were walking home from the Xtadium nightclub in Pioneer Square. We were assaulted by two young men, unprovoked. There was another young man and woman who accompanied them and were onlookers while we were being attacked.
We were walking and looking for an Uber ride when Assailant #1 pretended to drop something on the ground then sucker-punched my partner in the face multiple times. Assailant #2 came to back up Assailant #1 and they ran in a circle around me, chasing after my partner until they knocked my partner to the ground.
Assailant #1 then kicked my partner in the face 3 times when he was on the ground. Assailant #2 was also kicking and punching my partner. I grabbed Assailant #2 by the hair and dragged him off my partner. Assailant #2 tried to swing at me, so I grabbed his hair and flung him to the ground. Assailant #2 then ran away from the scene.
I then turned around and saw Assailant #1 still punching and kicking my partner in the head. I came over, grabbed Assailant #1's hair, and then swift kicked him to the ground. I kicked Assailant #1 in the head until he was incapacitated. I grabbed my partner and we proceeded to run into the nearest bar (The Meyer).
This is when I heard the female accomplice (Latina woman) come out and try to help Assailant #1 that was unconscious on the ground. I turned around and saw her asking Assailant #1, "Are you OK?" Another male accomplice (an Asian male) came out and tried to fight us, but we were eventually separated by people who were in the nearby bar.
At the bar, the employees took my partner to the restroom to wash up. They also called the cops and ambulance at this point.
Cops arrived within minutes and took our statements. I was able to identify the assailants. There were four assailants involved (three males and one female). 3 (one female and two males) were apprehended by the cops which I was able to identify while riding backseat in a cop car. I did not see Assailant #1 with the cops.
Luckily, I was not harmed. Assailant #2 tried to swing at me but I was able to dodge him and fight back. My partner needed stitches on his lip and had his tooth glued back into place. They were clearly targeting my partner and did not take any of our belongings.
We believe it may be young adults attempting the stupid "knockout" game. The knockout game is where they try to knock out unsuspecting victims with one punch. If they are not successful, then they continue to assault the victim until they are rendered unconscious.
I just want to make sure people are extremely careful walking around Pioneer Square, and just anywhere in general. We were only going a few blocks and then call an Uber to get back to our place in downtown Seattle. It all happened in less than a minute. We were in the wrong place at the wrong time. We could not have anticipated that we would be assaulted this evening.
I also asked the Seattle community and reporters if there are any other ways for us to take action and ensure we can prevent this unnecessary violence in Seattle. I was advised by a reporter to contact the Alliance for Pioneer Square to discuss what we can do to prevent violence in the area.
While we were in a place that was well lit and was surrounded by spectators in a nearby bar, we did not expect to be attacked.
What I learned from this experience are the following:
Be aware of your surroundings and stick to crowded areas near and around people.
Carry mace pepper spray and/or a key knife in your hand to protect yourself. Make sure you have the items in hand in case people attack you.
Avoid dangerous Seattle areas late at night. Areas we recommend avoiding are Capitol Hill, Pioneer Square, and 3rd Ave near Downtown Seattle.
Thanks for your time and attention. Please feel free to reach out if you have any information or want to share a similar experience. Together we can end unnecessary violence in Seattle.
Thank you for visiting today! If you found this encouraging or informative, please connect with us on Instagram or TikTok.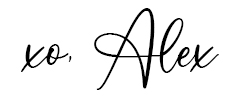 Sign up for our monthly newsletter for updates and more. We promise we won't spam you! Feel free to unsubscribe anytime.
If you're a brand and want to work with us, please visit this page to get in touch.