Reading Time:
5
minutes
Updated: 9/27/2022 | LAIT Collection Review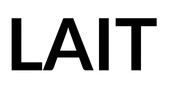 Disclaimer: I received dresses from LAIT Collection to review in this post. As always, all thoughts and opinions are mine and 100% honest.
About LAIT Collection
LAIT is a women's apparel brand created by two friends named Kristen and Teresa. They met 10 years ago in NYC while working in Private Equity.
They decided to transform their passion for fashion into a brand that would empower women.
They also wanted to create a brand that would not produce a lot of waste (which is a huge problem in today's fashion industry) while making sustainable fashion affordable and their silhouettes timeless.
Their aesthetic can be described as French retro-inspired and is effortlessly charming, easy to wear, versatile, and flattering to the feminine figure.
The brand name LAIT is a combination of the founders' last names.
LAIT Collection Review
I first found out about LAIT through a marketing agency. She heard I was interested in expanding the fashion segment of my blog and introduced me to Kristen via e-mail.
About a year down the line, LAIT sent me the following pieces to review in this post:
Gia Ruffle Floral Dress ($51) – I am in LOVE with the Gia dress! It's a mini length, and has a gorgeous floral pink print, a flattering ruched bust, and puff sleeves with a ruffle hem. The dress looks cute with flats, sandals or tennis shoes. The Gia runs true to size.
Anabel Micro Floral Smocked Bodice Dress ($55) – I purchased this dress second-hand on the Facebook Marketplace and I am obsessed with it! The dress is super lightweight, making it perfect for travel and warmer weather.
Halia Metallic Puff Sleeve Dress ($79) – This dress ran much smaller than the Gia dress and did not fit me as well. I received it in a medium but it fits more like a small. The dress is very well made but I would definitely have to lose some weight to properly fit into this dress. I would definitely go with the size chart that is included in the product description of each product. This dress looks exactly like the Parliament dress by Selkie but without an exorbitant price tag. Sizing in this style also runs similar to Selkie.
Below we'll go over the pros and cons of LAIT Collection.
LAIT Collection Pros
Very pretty statement pieces! The styles are dreamy and timeless. They're made for special events or casual wear.
Lean Production – Their dresses are produced in small batches to prevent waste. You can see low-stock alerts on each product page that help the customer make buying decisions.
Ethical Work Practices – Employees are treated fairly and ethically in the workplace.
Lined – Their dresses are lined which offers additional coverage and won't appear see-through.
Lightweight – The dresses are surprisingly very lightweight making them great options travel dresses. They're also great for warmer weather.
Free shipping on orders over $39. Returns are accepted within 14 days and an $8 shipping fee is deduced from your refund.
Low waste practices – LAIT produces small inventories to test the success of items, then uses pre-sale to predict how much to buy on popular styles for future rounds. This ensures that the company does not partake in dangerous dumping or contribute to landfills.
Warehouse employees get weekends off! Packages ship Monday through Friday.
Easy to care for. You can easily wash your Selkie at home. There is no need to go to the dry cleaners every time. Read our step-by-step guide on how to wash your Selkie dresses.
LAIT Collection Cons
Straight Sizes ONLY – The LAIT size ranges from size XS to L. They do not offer any plus-size or extended-size options.
Inconsistent Sizing – I ordered a medium in both dresses but the Halia ran too small. The Gia dress was just right and fit beautifully. I typically wear a size 6 US in women's apparel for reference.
NO POCKETS!
Low Stock – Their products sell out quickly and regularly. If you want a LAIT dress, buy it immediately. Their stock volumes change daily.
Made in China. While this doesn't mean a bad thing, it does lend a hand to long shipping times and sustainability, and fast fashion concerns.
No Wishlist Feature – I love so many of LAIT's dresses and wish they had a wishlist feature so I could save my favorite styles to purchase at a later date.
Short Return Window – LAIT allows returns within 14 days from the delivery date. An $8 shipping fee deduction will be removed from your refund. Refunds are processed within 5-7 days once approved.
Exchanges are not offered at this time. You'll need to return your items and make a new purchase.
Clearance items are FINAL SALE. Clearance items end in $.99.
Should I Buy LAIT?
LAIT dresses are very high quality and look great on. They're also extremely affordable.
They have a lean production line, so if you find something you love from LAIT, you better buy it quickly. It's how they keep the brand sustainable.
When shopping with LAIT, I would go with their individual product size charts listed in the product description.
Where to Buy LAIT
Shop LAIT directly on their website. Use code ALEX15 for 15% off all your orders at LAIT.
You can also try to buy new or used LAIT on Poshmark, eBay, Facebook Marketplace, or Mercari, websites that allow you to resell new and used goods on the secondary marketplace.
Similar Brands to LAIT
And if you want to buy LAIT competitors and dupes, there are plenty on the market. Head over to any of these sites and check out what they have to offer.
If you found our LAIT review helpful, please share it on Pinterest. Thanks for your support!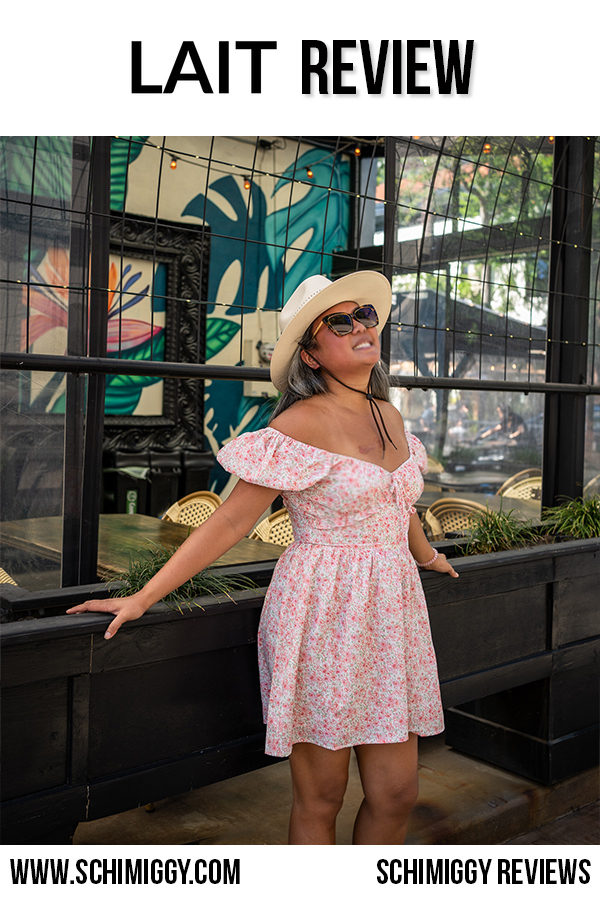 Thank you for visiting today! If you found this encouraging or informative, please connect with us on Instagram or TikTok.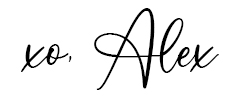 Sign up for our monthly newsletter for updates and more. We promise we won't spam you! Feel free to unsubscribe anytime.
If you're a brand and want to work with us, please visit this page to get in touch.