Reading Time:
4
minutes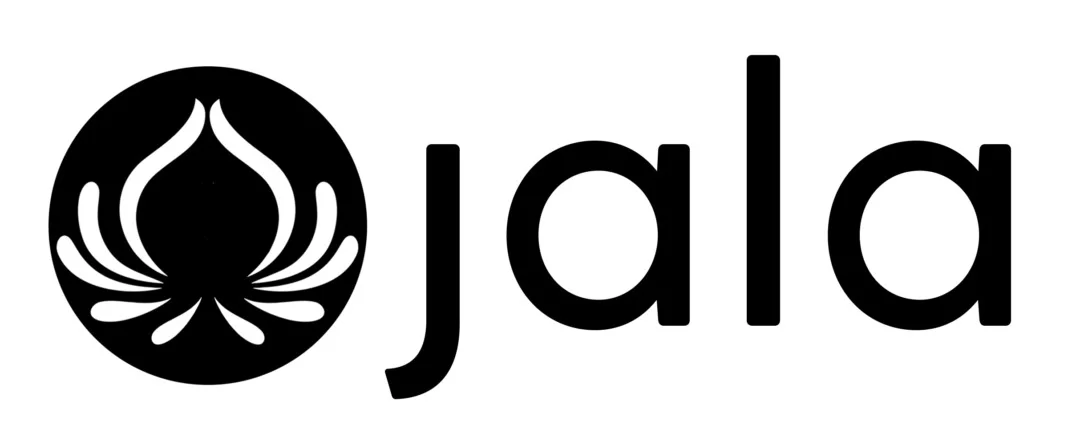 About Jala
Jala is a yoga clothing brand created by Kelly Kolterman. Jala was created in her yoga studio in 2008. Jala is Sanskrit means "sacred waters of life" and in yoga, water symbolizes transformation, creativity, and adaptability. Jala's logo, the lotus flower, symbolizes infinite possibilities and connecting to a higher consciousness. Jala's soft, buttery fabrics, comfortable flowing styles, and positive designs fuse fashion with mindfulness, yoga and an active lifestyle.
Jala is committed ethical and responsible business practices including recycling and sourcing eco-friendly fabrics. Many of Jala's manufacturers are family owned California businesses that manufacture in Los Angeles, California, USA. Every Jala purchase also supports YogaGivesBack.org, a non-profit organization dedicated to empowering women and children in India to build sustainable lives. It's always great to know your purchase will change a life!
Jala Review: Slash Long Leggings
Jala sent me their newest Slash leggings to review. I chose white because it's full-on Summer in Seattle and white leggings would definitely help keep me cool. There are four horizontal slashes on both sides of the legs. The white is very bright and looks great against a darker skin tone. I was getting tons of complements from my students and peers.
#1 Size: I consulted with Jala and they recommended that I choose the size Medium. Per their size chart it was also what was recommended. I personally wish I had gotten the leggings in a size Small. They were not as compressive as I hoped. I would recommend sizing down in this brand.
#2 Style: Jala Clothing makes yoga leggings for both land and water.
#3 Inseam: The inseam on the medium leggings are 28″.
#4 Rise: The leggings are regular rise and sit at my belly. The pants wear like high rise leggings.
#5 Waistband: Jala offers tall waistbands on their leggings that gives a more comfortable fit and hides muffin tops. The waistband sits flat on my waist. I did not have to pull my waistband up often.
#6 Fabric
Fabric Content: Double Brushed Jersey (Nylon Spandex)
Fabric Feel: The fabric feels thick and brushed on both sides. I did notice some dust and loose thread clinging onto the brushed fabric. The feel is similar to Alo Yoga and Glyder fabric.
Fabric Performance: The fabric is thick and non-compressive. It does offer 4-way stretch which allows the leggings to be form fitting. Fabric offers MaxDri Moisture Management for dry wicking performance and Anti- Microbial Finish to prevent the fabric from retaining the stink from sweat.
Opacity: Although the leggings are thick, there is some see through if you wear anything but nude underwear.
Fabric Features: There is a logo on the back of the waistband. There is also ruching at the bum of the pant.
#7 When to Wear: I would recommend Jala for low-impact exercises such as yoga or pilates. There is not enough compressive for high-impact exercises.
#8 Cost: Jala Slash leggings cost $88. They do offer seasonal and clearance sales often. You can find leggings for as low at $69.99.
#9 Gusset: Jala leggings come with a triangle gusset.
#10 Stitch Seam: Plain seams are used throughout the pant. The inseam and waist band are sewn together using plain seams.
#11 UPF Protection: Not disclosed
#12 Made in Los Angeles, USA. Fabrics are also sourced and manufactured in the states.
#13 Care Instructions: I hand washed the white leggings and hung dry afterwards. I imagine the slashed fabric would fray in the wash and dryer. Their website offers the following care instructions: Machine wash, cold water, gentle cycle. Tumble dry, low heat. 27″ inseam measuring from a small.

Should I buy Jala Leggings?
I recommend Jala Slash leggings but do have a few concerns.
After 2 days of wear (approximately 2-4 hours of wear per day), I noticed the fabric at the slashes were fraying (pictured). The fabric is also not as compressive as I hoped. I felt the waist band fit perfectly but the leg area was a bit loose. It might be due to the tights being modified with the slashes.
If you do decide to buy the leggings, be sure to wear nude underwear to prevent see-through.
In yoga they performed great and I did not have to deal with adjusting the leggings mid practice. The leggings come in white, grey, charcoal and black so there are options if white is not for you.
Where to Buy Jala Leggings
Jala Clothing
Evolve Fitwear – Use code SCHIMIGGY for 10% off!
Sculptique – Use code ALEXANDRA for 20% off! Works on sale items too!
---
Thank you for visiting today! If you found this encouraging or informative, please connect with us on Instagram, Youtube, Pinterest, Facebook or Twitter. We'd love to meet you!
Sign-up for our monthly newsletter for updates and more. We promise we won't spam you! Feel free to unsubscribe anytime.
For more fitness fashion discounts and offers, please visit our Fitness Instructor Discounts + Brands Directory or favorite brands coupon codes list.
If you're a brand and want to submit a product for us to review, please use this form to get in touch.
This site uses affiliate links. Clicking on or purchasing via an affiliate link may result in commissions for us which help keep the content flowing and lights on at Schimiggy Reviews. You may read more about this in our privacy policy.