Reading Time:
2
minutes
Child identity theft is the fastest growing crime in the US.
Seeing our children grow, from pre-school to to graduation, we don't realize how quickly time flies by for our children.
Once it's time to head off to college, you'll need to prepare your child for college applications and eventually, student loan applications. Good news is that your child was accepted in the college of their dreams, however, their student loan has been declined!
DECLINED!!!!
How can this be?
Why would your child not qualify for a college loan?
Unfortunately, sometime over the past 18 years an identity thief was able to get his hands on your child's social security number and created a synthetic identity.
Creating a synthetic identity is unfortunately very easy to do. In this scenario, an identity thief had created a synthetic identity about 10 years ago and built up their "fake" credit with your child's social security number and racked up thousands in unpaid debt.
The first thing that needs to be taken care of is to convince the credit card companies (or whoever else the debt is with) that your child is not responsible for the charges that were made with their social security number.
After that is done. The mess needs to be cleaned up with the credit bureaus. Now, remember the clock is ticking because the student loan needs to be in place before your child can attend college!
Child identity theft is growing rapidly. ID thieves know that most parents are not checking on their children's social security numbers before it's too late. Most find out when they need to apply for a credit card or loans investing in their children's future.
We highly recommend protecting your family ahead of time so that you have peace of mind as your family grows.
For roughly 80¢ a day, a family of four will be protected with Identron. Identron provides the most comprehensive family identity theft protection available on the market today. The Identron Parent Plan provides complete protection for 1 adult and up to 4 children.
If you found our post on how to protect your family's identity helpful, please share it on Pinterest. Thanks for your support!
Thank you for visiting today! If you found this encouraging or informative, please connect with us on Instagram or TikTok.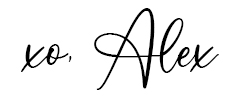 Sign up for our monthly newsletter for updates and more. We promise we won't spam you! Feel free to unsubscribe anytime.
If you're a brand and want to work with us, please visit this page to get in touch.