Reading Time:
4
minutes
If you're looking to become an ABG, you've come to the right place. ABGs know exactly what they want and how they want to be perceived. Being an ABG is more than just the look, it's also the attitude and ability to command the attention of their admirers.
Let's delve into what it means to be an ABG and how you can become an ABG.
What is an ABG?
ABG is an acronym for an "aznbbygirl" meaning an Asian female gangster or babe. ABGs typically like to hang with Asian gangsters, wear sexy clothing, drink Henny (Hennessy), dye their hair blonde, and carry designer handbags. ABGs are also known for hanging in cliques and looking similar to one another. You can typically catch them dancing at the clubs or raves.
An ABG is a common stereotype for Asian females who love to party. They also have a particular look.
So you're probably here to find out what that look is. We'll go over what it takes to become or identify an ABG below.
https://www.instagram.com/p/CCewlGghCwR/
Related: How to Identify a Narcissist
How Do I Become an ABG?
So you want to become an ABG? Here is a checklist of what you need to do to attain the coveted ABG status.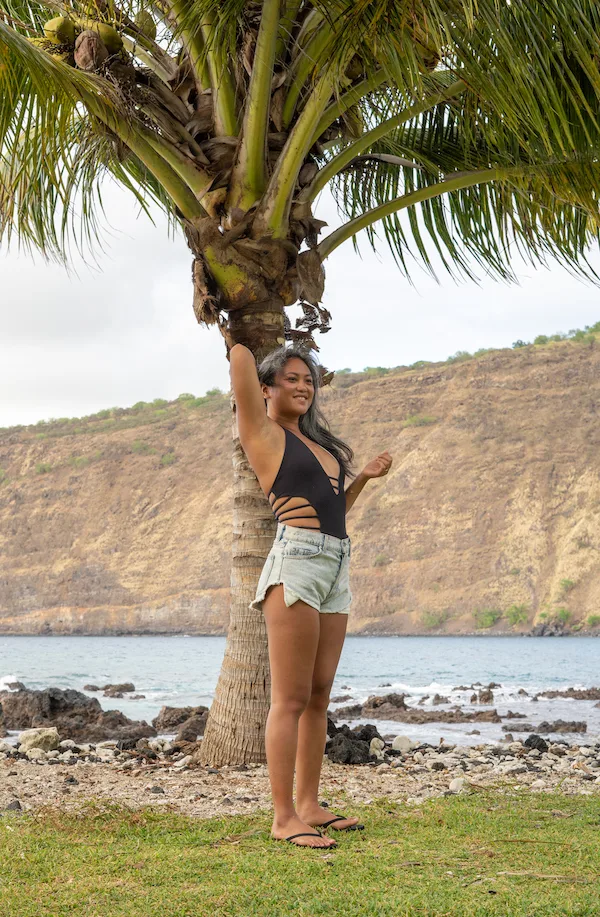 #1 YOU NEED EYEBROWS
Seriously this is the most important step. ABGs can apply the fleekest of eyebrows in many ways. They can draw them in, get them permanently tattooed, microbladed and even dyed (with henna).
https://www.instagram.com/p/B3KbLRpDdMI/
#2 Then You Need Lashes
An ABG always aims to have the longest of lashes. These can be lash extensions, false eyelashes or even enhanced with Latisse or other chemicals.
We love lashes by Lithe. They're super natural looking and the lash bond allows your lashes to stay put all day long.
We also love using Glamnetic lashes. The eyeliner creates a magnetic strip that keeps your lashes in place all day long. Each tube of eyeliner offers 40 applications!
Get a $10 off Glamnetic coupon code with this link.
View this post on Instagram
#3 Make Up Game is On Point!
On the same note, ABGs NEVER leave the house without looking 110%. Nikita Dragun is the mother of ABGs and an amazing makeup artist (MUA).
All ABGs aspire to become Nikita when they grow up.
https://www.instagram.com/p/CAa64hJFTu5/
#4 Dramatic Nails
The more dramatic the nails, the better. ABGs always have nails that are ready for flaunting or fighting.
If you want a good nail artist, an ABG can recommend you to someone or even be a nail technician herself.
https://www.instagram.com/p/Bz39DhHAY3N/
#5 Boob Jobs
Some ABGs may get a breast augmentation, but it's not a requirement to become an ABG. This can run anywhere from $4,000 to $12,000 depending on where you go and what procedure you decide on.
And some ABGs are perfectly fine with their petite breasts. It makes fitting into clothing way easier.
And if you're a lucky ABG, you might be able to get an admirer or boyfriend to invest in your breast augmentation. We tend to call those investors "daddies."
#6 ABGs Shop at the Following Stores
ABGs love shopping for sexy clothing that is typically fast fashion. Find them wearing a Little Black Dress (LBD), baby doll dresses, bodycon dresses and anything that shows some skin and is tight-fitting. If you're a sporty ABG, you might wear tube tops or crop tops with baggy sweatpants, an oversized sports jacket and chunky sneakers.
Some brands you'll find ABGs wearing include:
#7 Gotta Have a Designer Handbag
ABGs will typically don designer handbags from the following brands:
Some ABGs might even desire branded handbags as gifts. It's a sign of your devotion to her.
https://www.instagram.com/p/B4wxvZgjKJi/
#8 Catch an ABG in the Club or at a Rave
ABGs typically hang out in clubs or raves that play EDM. Somehow, ABGs always end up at a table with bottles that were either comped or paid for by a gangster b-boy or sugar daddy.
Also, ABGs never pay for anything when they're out partying. They get in to clubs for free and are often able to get boys they meet at clubs to buy them drinks all night.
https://www.instagram.com/p/B79otx1gGjC/
#9 You Need at Least ONE Tattoo
ABGs typically have at least one tattoo. ABGs level 6 and above will often don a sleeve and level 8 will have a full back tattoo.
The tattoos will typically be Asian inspired. This may include Chinese characters, Koi fish, dragons, cherry blossoms, a lotus or a combination of the items.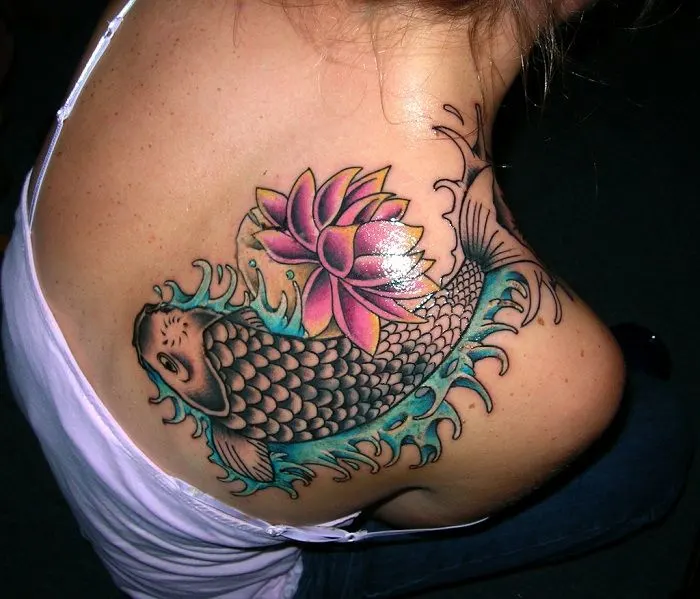 #10 Have a Thirst Trap Instagram
You will need an IG account filled with sexiness. Showcase your sultriest poses and outfits. Occasionally you may even want to tease your audience with some lingerie shots. Leave nothing to the imagination. That is how you'll grow your IG following.
https://www.instagram.com/p/B8e7ROKFgkz/
#11 Know Their Worth
ABGs may seem like they have an attitude, but in reality, they know their worth. They usually get their way and may throw a tantrum or just dump your ass if they don't get what they want and need.
ABGs never compromise. They get everything they believe they deserve. And if it isn't from you, it'll be from someone else who will treat them like a queen!
Did you enjoy our post on how to be an ABG? Please share our ABG Starter Pack on Pinterest!
---
Thank you for visiting today! If you found this encouraging or informative, please connect with us on Instagram, Youtube, Pinterest, Facebook or Twitter. We'd love to meet you!
Sign-up for our monthly newsletter for updates and more. We promise we won't spam you! Feel free to unsubscribe anytime.
For more fitness fashion discounts and offers, please visit our Fitness Instructor Discounts + Brands Directory or favorite brands coupon codes list.
If you're a brand and want to submit a product for us to review, please use this form to get in touch.
This site uses affiliate links. Clicking on or purchasing via an affiliate link may result in commissions for us which help keep the content flowing and lights on at Schimiggy Reviews. You may read more about this in our privacy policy.