Reading Time:
3
minutes
"We're all walking each other home." -Ram Dass
I don't usually get political on my blog, however, this is my online home and I need to talk about something that been severely infuriating.
The Abortion Ban
The government shouldn't be dictating what women should do with their bodies. The Human Life Protection Act (House Bill 314) makes abortion illegal. Any woman found guilty of having an abortion or traveling outside the state to get an abortion, will be punished by up to 99 years in prison.
The law is simply a way to control women and keep women in poverty.
I know I won't have kids. My body. My decision. My right.
As a product and survivor of foster care, I have decided that it's more important to be a foster parent rather than have my own child. There are perfectly lovable children waiting to connect with chosen family.
Why? Outcomes for foster youth are worse. The data is there. Along with gender, racial and other factors, chances of a foster youth succeeding are slim.
I'm in my 30s and still deal with trauma from my past. Yet it doesn't mean I'm not where I want to be in life. I'm glad I had a supportive family, both extended and chosen.
Prolifers who aren't ready to support children into adulthood (ie. investment into our current education and mental health system or implementing gun control laws) have no say in what anyone else can do with their bodies.
That's just 100% pure hypocrisy.
Related: Anti-Abortion Republican Tim Murphy Asked Mistress to Terminate Pregnancy
I'm disgusted that religious values are the main reason for the abortion bans in Alabama, Ohio, Missouri, etc. This isn't about life at all. It's about control over a woman's reproductive system.
People who aren't ready to have children should be allowed to make a decision that's best for them. Doesn't matter how the pregnancy occurred.
My body. My decision. My right.
Stay the fuck out. #youknowme
What Can We Do?
Invest in education. Educated persons understand the impact of unwanted pregnancies. When educated, people can make better decisions about their sexual health and family planning.
Restrict gun ownership. Guns kill people.
And lastly, invest in programs destigmatizing mental health and creating opportunities for those who are struggling with disabilities we cannot see.
Here are memes that sum up pretty how much I feel.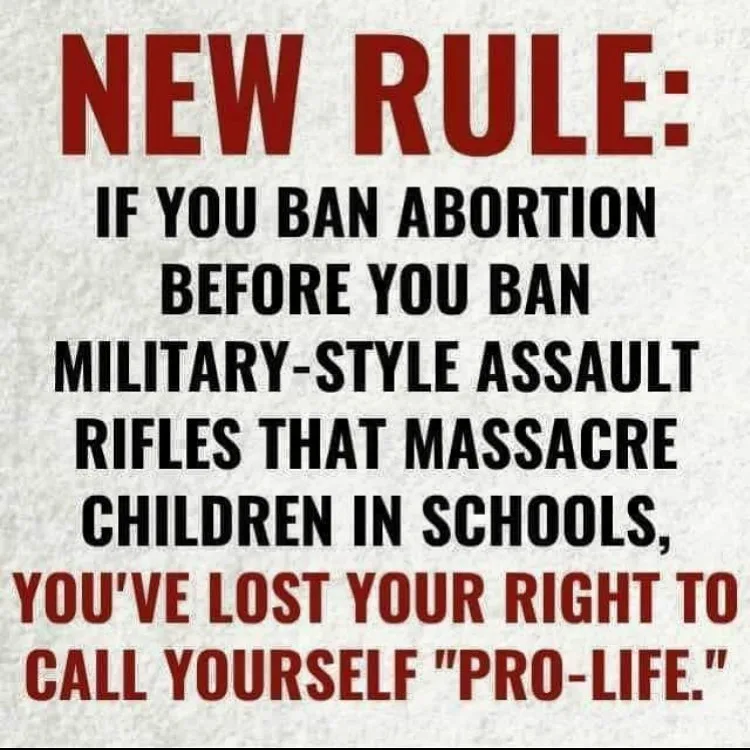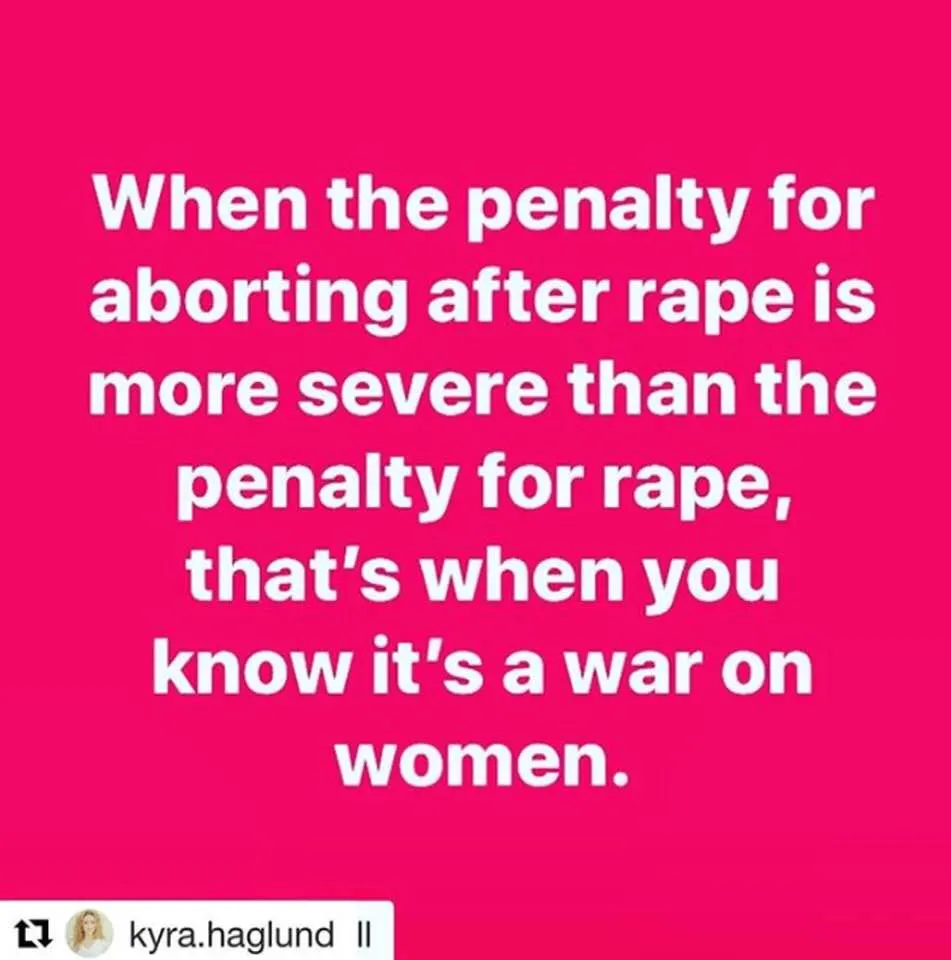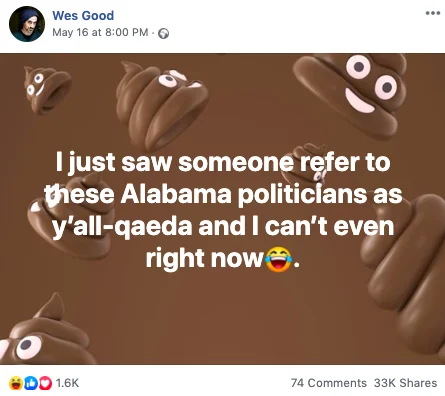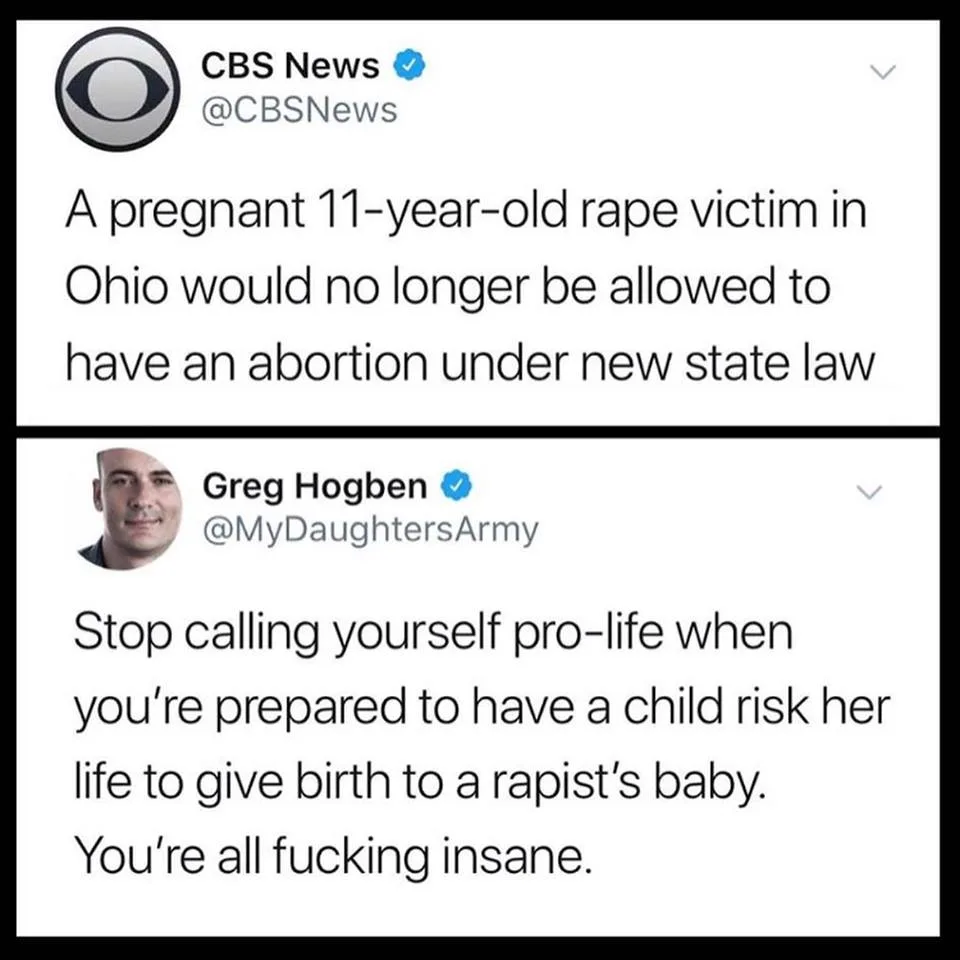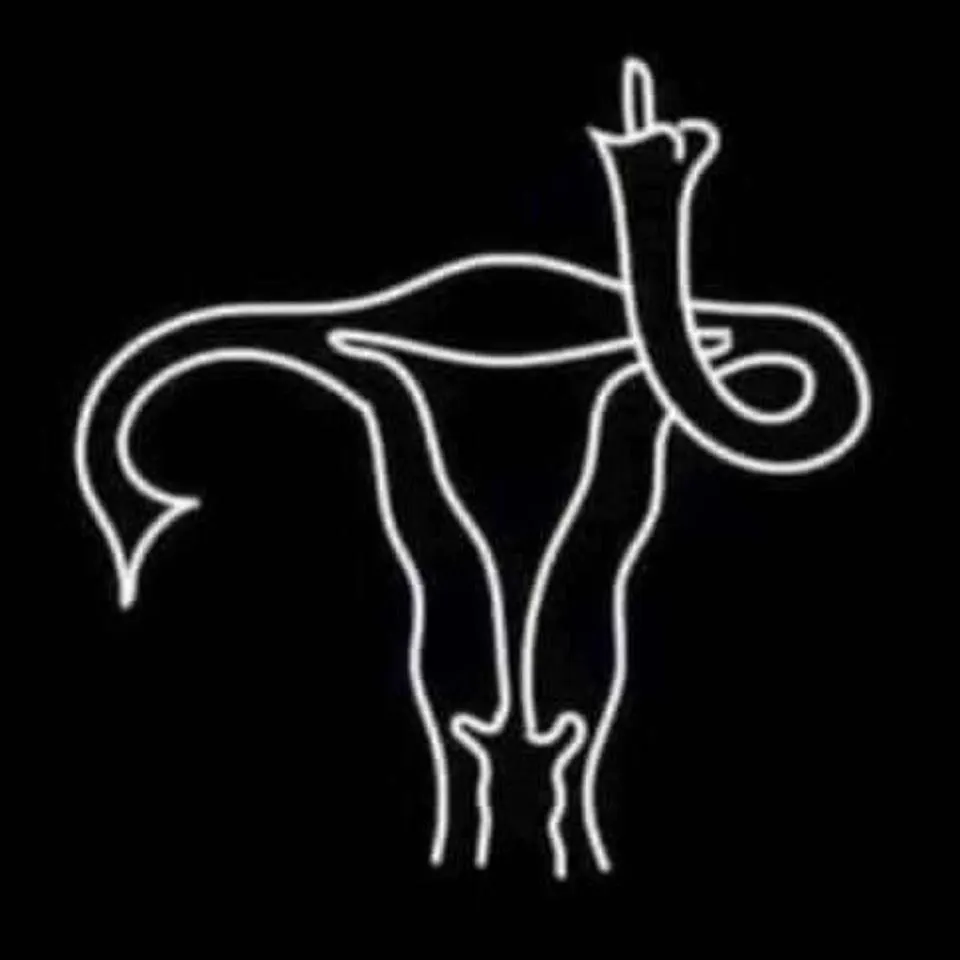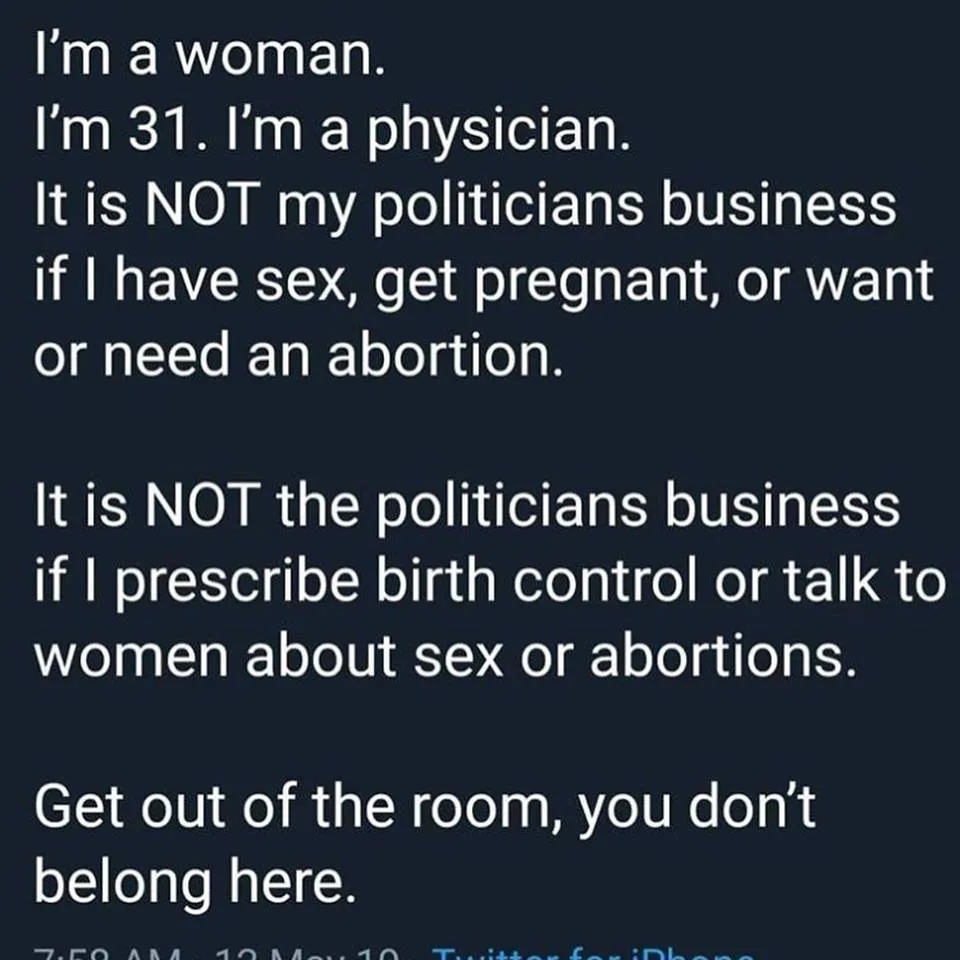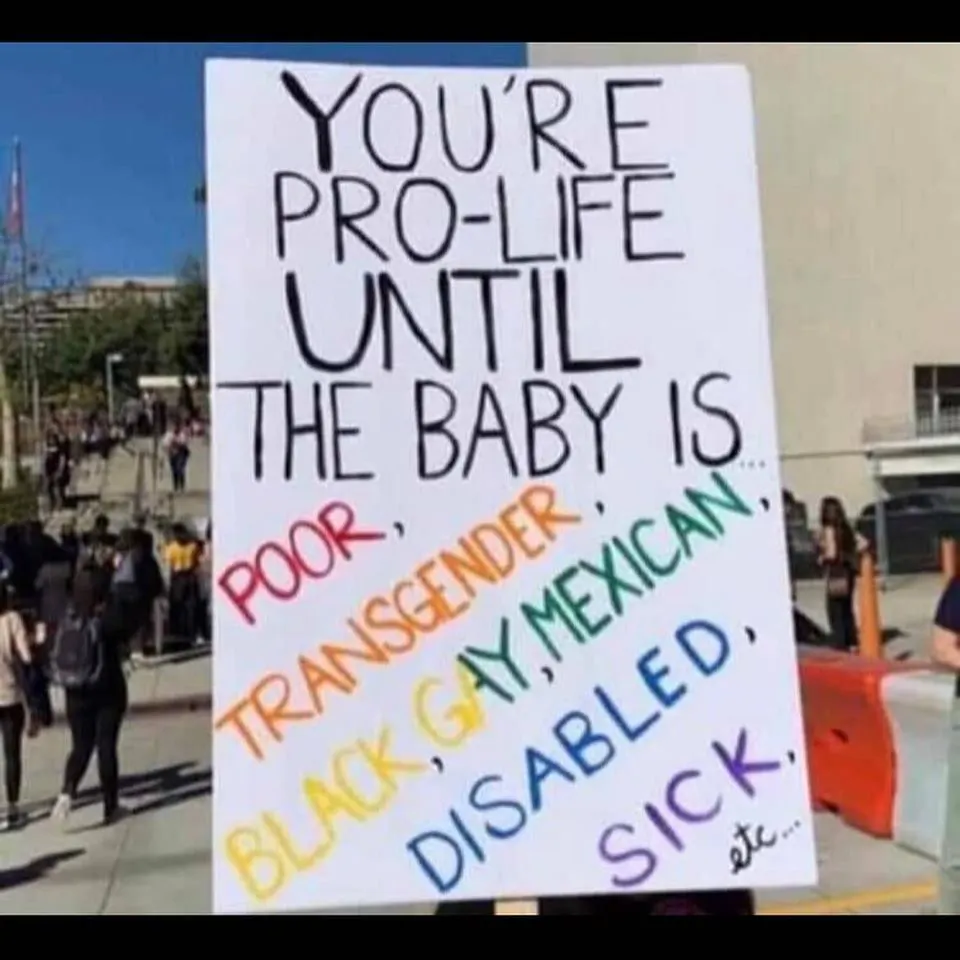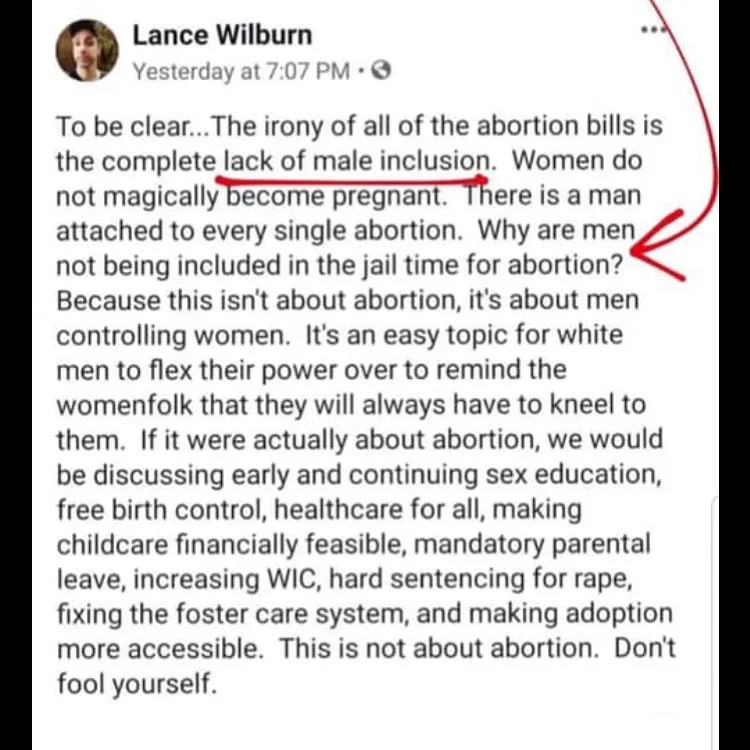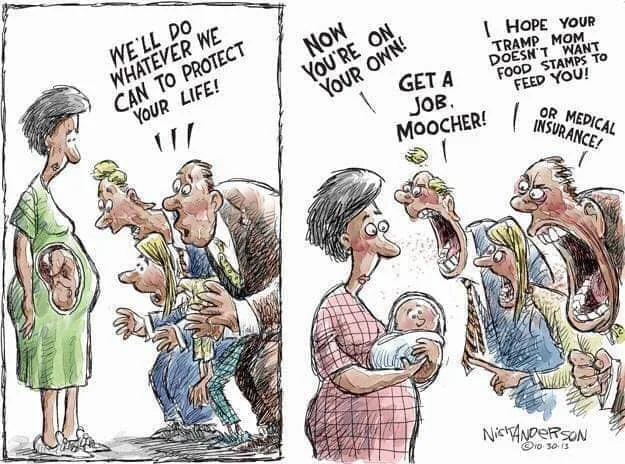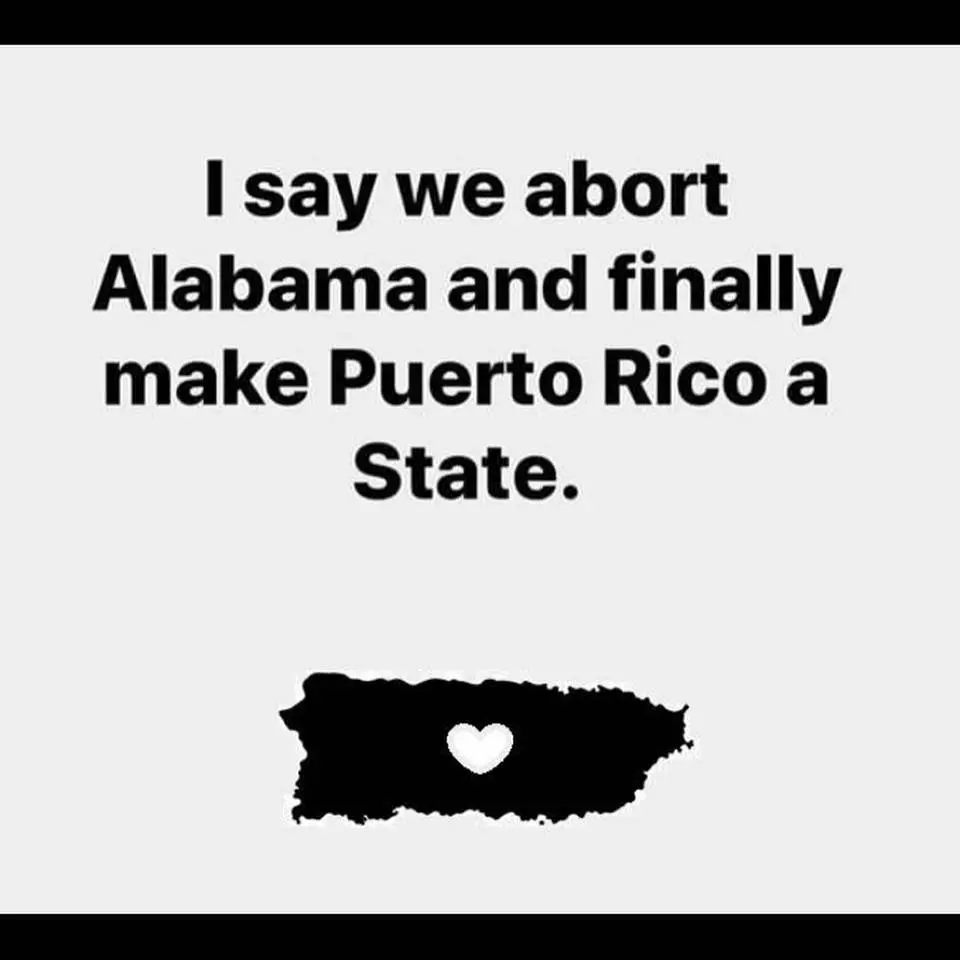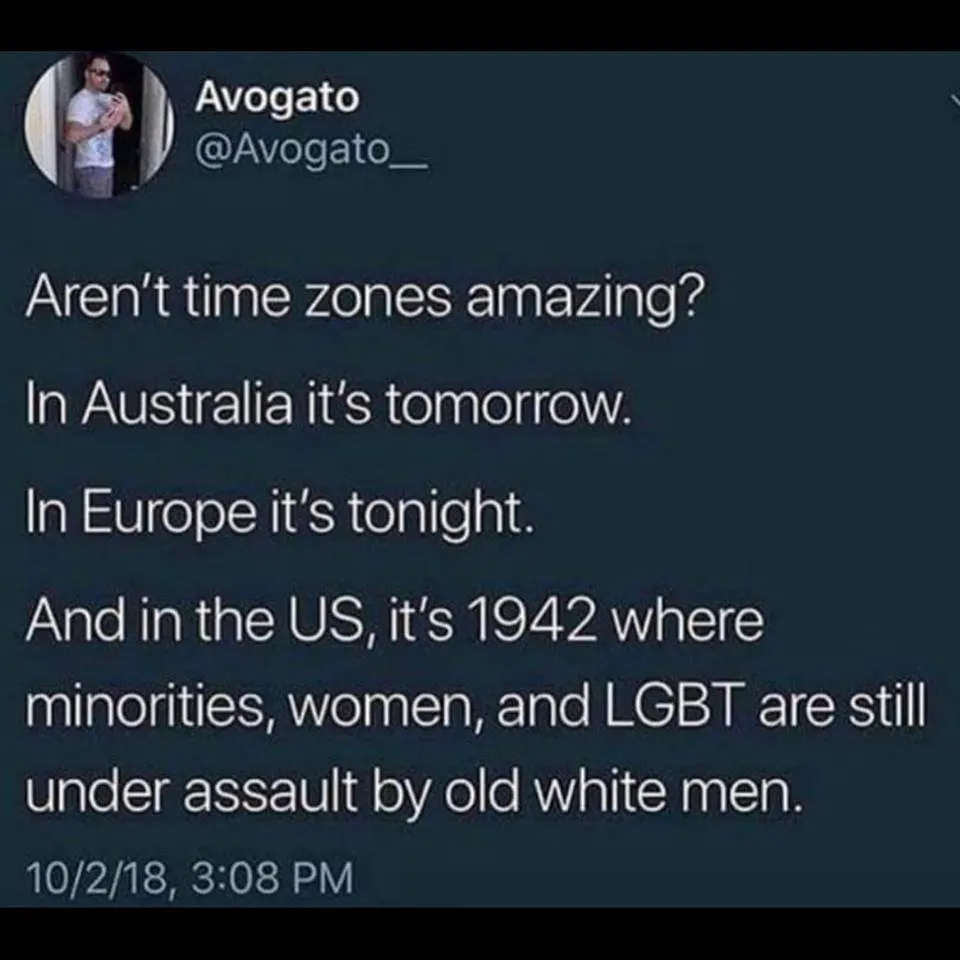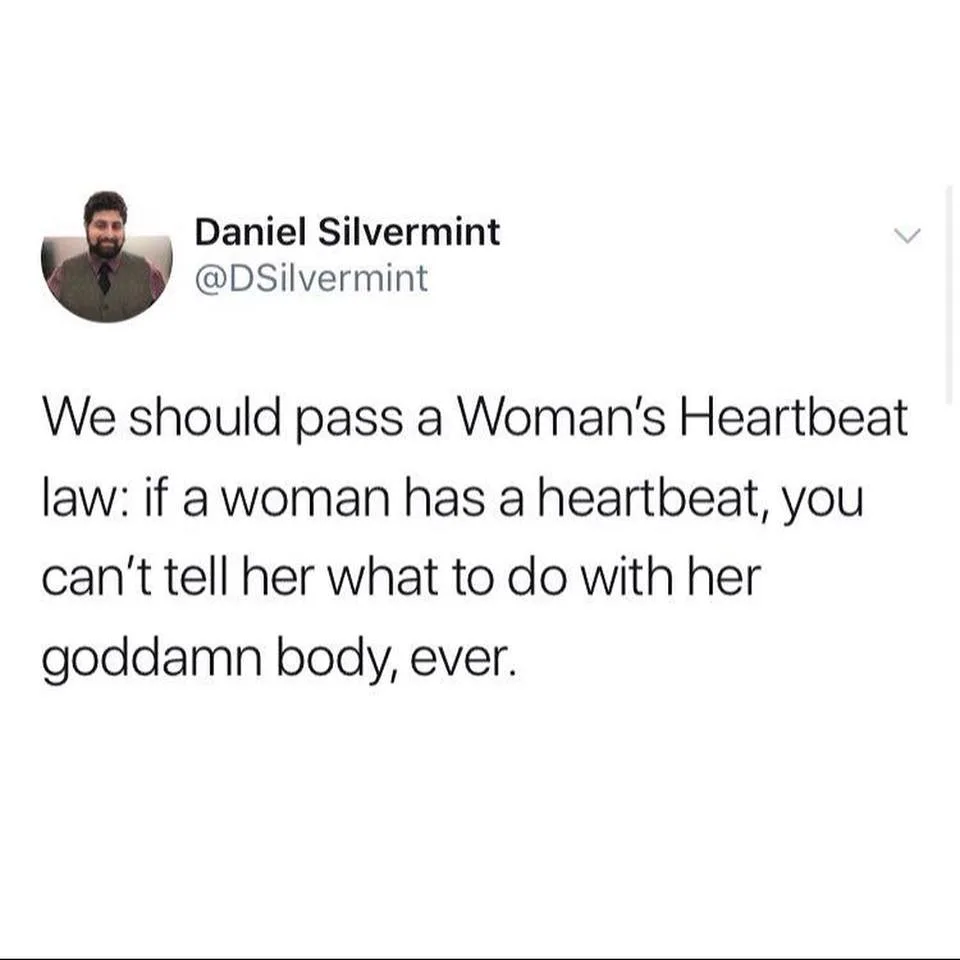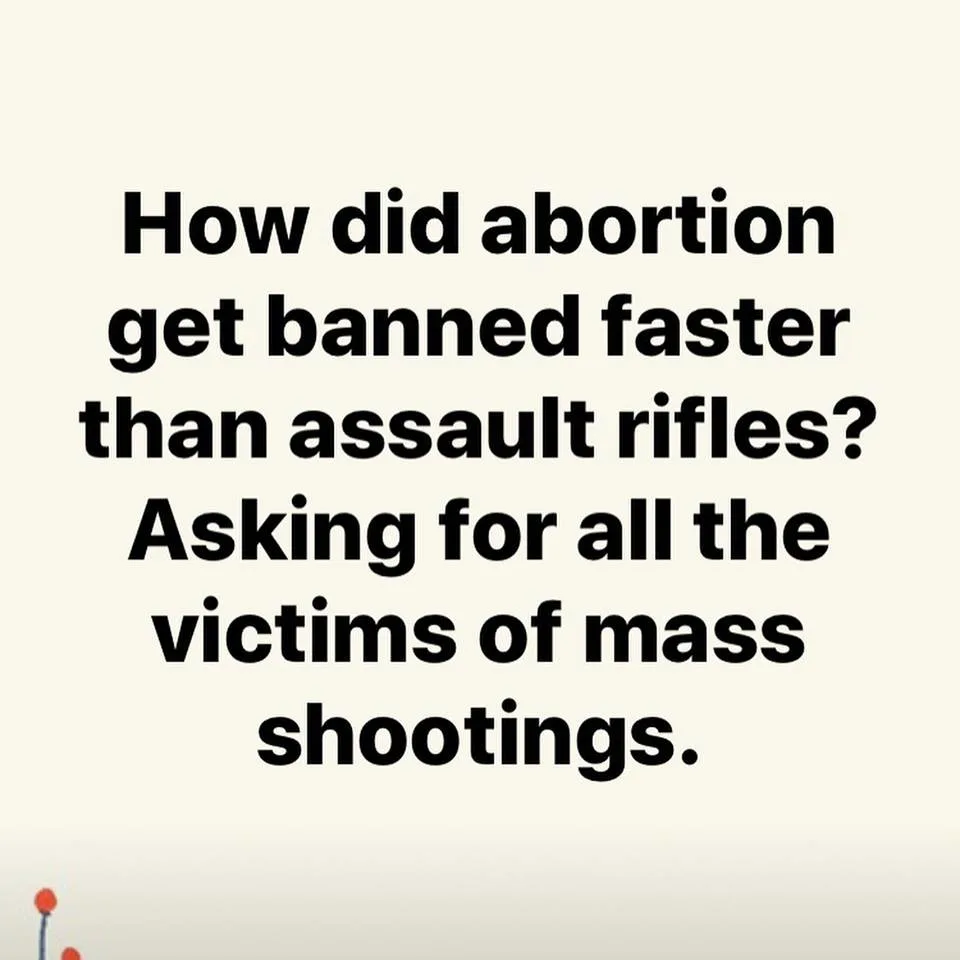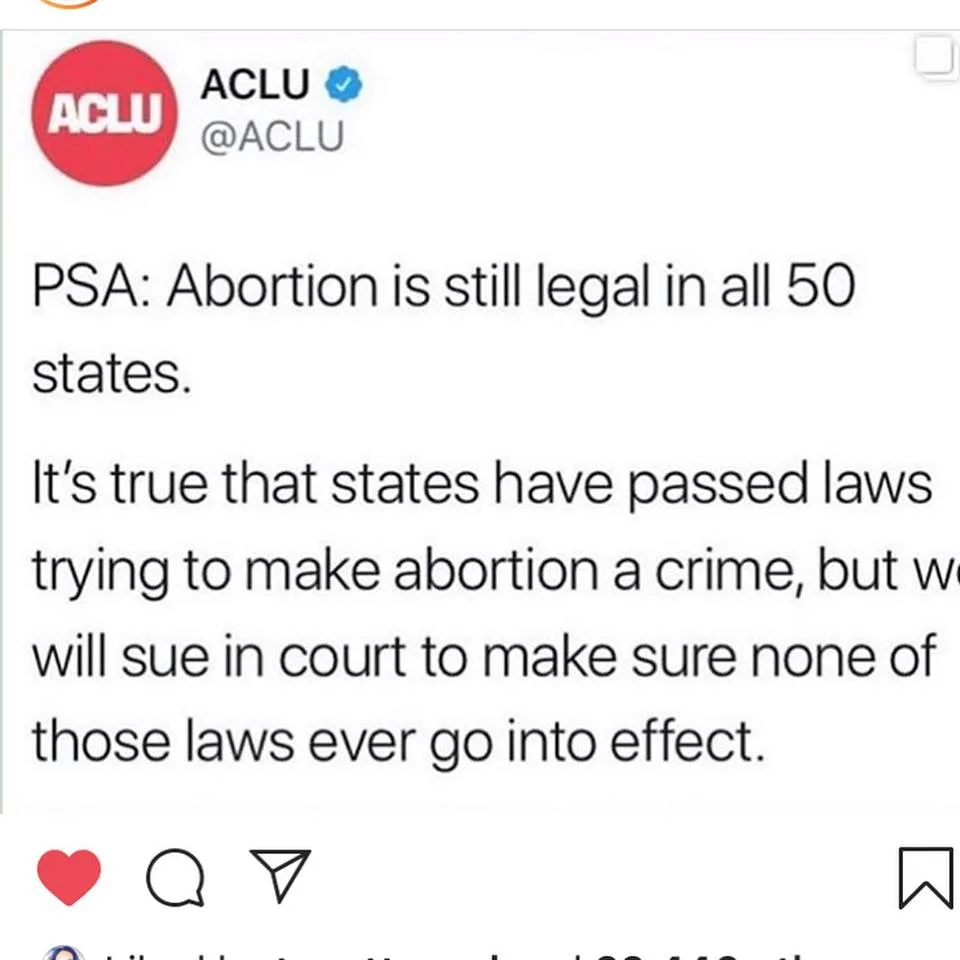 https://www.facebook.com/photo.php?fbid=571308749942051&set=a.191487347924195&type=3&theater
Please share this over and over again. We need to be reminded that our government is run by people who don't care about our rights. Things need to change. Be that change.
If you want to learn more, please check the following resources:
https://www.aecf.org/resources/fostering-youth-transitions/
https://kids-alliance.org/facts-stats/
https://www.childrensrights.org/newsroom/fact-sheets/foster-care/
https://www.economist.com/international/2017/07/27/the-rise-of-childlessness
https://www.cbsnews.com/news/alabama-abortion-law-passed-alabama-passes-near-total-abortion-ban-with-no-exceptions-for-rape-or-incest-2019-05-14/