Reading Time:
5
minutes
I had the opportunity to travel to Dublin with my partner while he was on a work assignment. I decided to book a 2 day excursion to Rome, Italy while I was in Europe. I booked my round trip tickets via RyanAir for only $78 USD. Both the price and experience were AMAZING!!! There were other price options too, but I did not need the extras.
RyanAir is a UK based economy airline. They offer steep deals, however there are some caveats to traveling with a budget airline. I have heard of people booking a $50 flight only to end up paying $150 for their flight due to unexpected incurred fees! I'm sharing some tips I've discovered to prevent these outrageous fees.
Tips for Surviving RyanAir
Here are my top tips for ensuring that you do not have to pay more than necessary for your Ryan Air flight.
#1 CHECK IN ONLINE + PRINT OUT YOUR BOARDING PASS
RyanAir allows passengers to check in ONLINE 7 days prior to the flight departure. You will have the option to check in online and purchase a seat (around $8.50-$21 USD) at least 30 days in advance, but that is not necessary. You'll need your passport and possibly a credit card handy during the online check in process.
If you're traveling alone, I do not suggest buying seats. If you're traveling with a partner and want to sit together, you may need to cough up the payment. If you don't get seated together, at least there's a chance to make new friends on board!
If you forget to check in online and print out your boarding pass, you will have to purchase a ticket printout at the check-in desk for $20 USD. Do not FORGET to PRINT OUT your boarding pass. You will not be able to use an image from your phone. I know, it's annoying. But that's how they operate.
Try to avoid paying boarding pass fees if possible. 20 USD can buy a yummy lunch and beer in Ireland!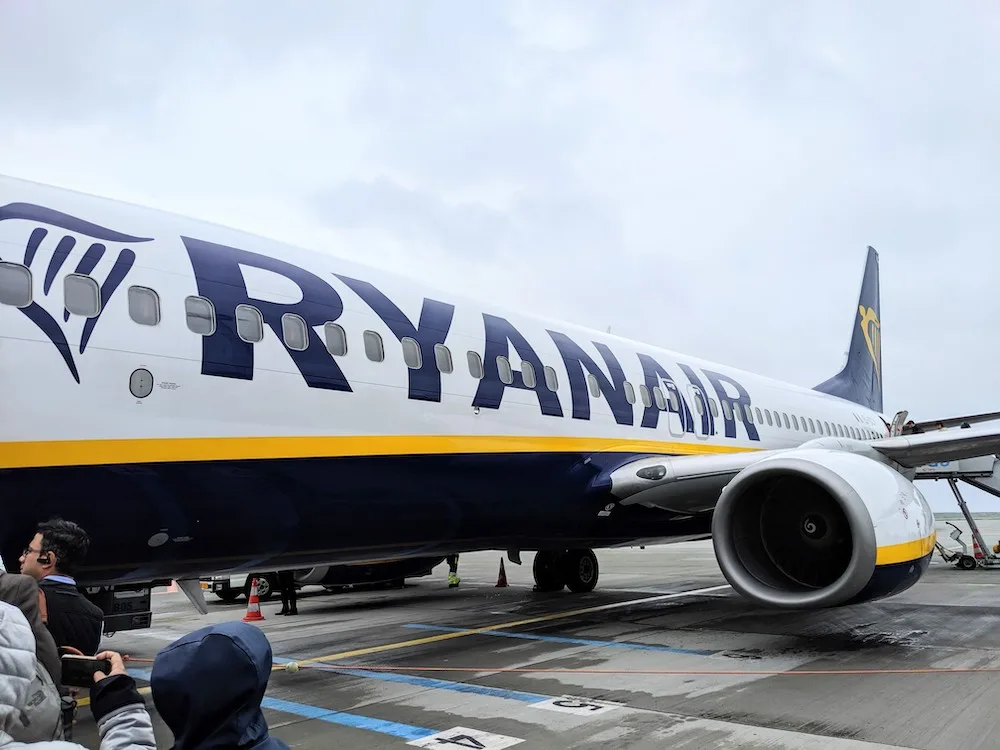 #2 DOWNLOAD THE MOBILE APP
Download the mobile app to keep track of your flight details and to download your boarding pass. The app was also very useful when I needed to buy checked luggage. The app is also helpful if you need to book and track multiple RyanAir flights.
#3 BRING EARPHONES OR EARPLUGS
In order to offer great flight costs, RyanAir blares advertisements throughout the flight on their intercom. I did not experience this on my flight to Rome, Italy, however, I believe it is depending on the flight that you board.
#4 BUY SNACKS AND DRINKS BEFORE BOARDING
You have to pay for all refreshments on RyanAir. I ended up buying drinks and snacks at a kiosk across from my departure gate. I took advantage of a BOGO deal so I bought two bottles of beverages and gave one to a fellow passenger. Still much cheaper than if I were to buy-on-board.
#5 BOOK AIRPORT SHUTTLE SERVICE SEPARATELY
RyanAir offers additional shuttle services from airport to major city centers but you can book the service separately through the different transportation companies. I used Looking 4 Transfers.
The rates on RyanAir are more expensive. For example, I would have paid 14 euros to get from the Dublin Airport to Dublin City Center. By booking directly through the shuttle service company and paid only 12 euros. I know it's not a huge difference, but every bit counts, especially if you're traveling on a budget.
#6 USE THE RESTROOM BEFOREHAND
It costs 3 euros to use the restroom aboard the plane. I used the restroom in my terminal and made sure not to drink superfluous amounts of liquids on the plane. My flight was 3.5 hours long and I made it without having to relieve myself onboard.
UPDATE: RyanAir is no longer allowed to charge for restroom usage. YAY!
#7 PACK LIGHT
Considering bringing a backpack instead of a suitcase while traveling Ryan Air. Being a budget airline, they will charge you for checked and carry-on baggage. Depending on the flight, RyanAir will allow a max of TWO items: one (1) carry-on weighing 10k or less and one (1) personal item (ie. handbag, fanny pack, crossbody).
RyanAir will NOT weigh your bags, so if you bring a backpack weighing over 10k it should be OK as long as you can stow it away in the overhead cabin or at your feet.
I carried my Osprey Fairview 40L travel backpack throughout Europe and never had to pay additional fees. The backpack carried a months worth of clothing.
If you need to purchase a checked bag, I recommend buying it online or via the app. For all budget airlines, It's cheaper to do everything online. It was 25 euros to buy online versus 40 euros if I were to buy it at the airport with a RyanAir representative.
Follow this link to see the entire list of RyanAir fees.
Should I Fly Ryan Air?
Most definitely! Flying RyanAir was convenient, however definitely not luxurious. I did not expect it to be. I was content with what I paid and received. The flight departed and arrived on-time on both legs. I would definitely recommend it for the budget traveler wanting to explore Europe. Europe is not cheap. The less you spend on travel and lodging, the more you have to spend on entertainment and food!
Disclaimer: If you're looking for relaxation and pampering, RyanAir may not be for you.
Plan for Your Trip
Considering taking a City Sightseeing Tour. This hop-on-hop-off bus was a great way to get around town. It included both transportation to popular landmarks as well as a audio guided tour on-board the bus. Don't forget to bring your earphones! The cost for the bus tour was ONLY $20 for an ENTIRE day in Dublin, Ireland.
Book your lodging via AGODA. I found some really cheap hostel stays for only 7 euros a night in Rome. Definitely check here before going anywhere else!
Book airport transportation within Europe with Looking 4 Transfers. I was able to find a 7 euro round-trip deal to Rome city-center from the airport.
If you're looking for travel resources, check my travel resources page for some of my favorite companies and products for traveling.
Thank you for visiting today! If you found this encouraging or informative, please connect with us on Instagram or TikTok.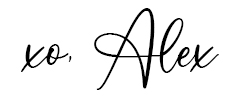 Sign up for our monthly newsletter for updates and more. We promise we won't spam you! Feel free to unsubscribe anytime.
If you're a brand and want to work with us, please visit this page to get in touch.