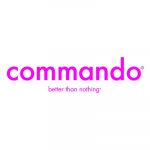 Description
Commando is a women's clothing brand that offers seamless and faux leather leggings. Think of them as SPANX competitors.
Sizing: I have not reviewed this brand. Per the size chart, it appears to run true to size. I would love to try their Control seamless leggings.
Discounts: Use this link to get a $25 off Commando coupon code towards your first purchase of $100+.