Reading Time:
4
minutes

About Bombsheller
Bombsheller is a Seattle based leggings brand. They collaborate with local artists to create fun prints fit for literally every body. With over 100 designs, these made to order leggings have enough options that will resonate with your personality and style.
Bombsheller Review: Cakewalk Pastel Leggings
I first heard of Bombsheller when I was working at a yoga studio in Downtown Seattle. They donated a pair of leggings to our charity raffle, which I thought was really cool and generous! It was a pair of Seattle Seahawk leggings. I remember touching the fabric and thinking, "wow this is some high quality stuff." Fast forward years later, I'm reviewing them for the blog! Bombsheller gifted me two leggings of my choice to review on the blog. I chose #Cakewalk in pastel colors and #The12th Seattle Seahawks leggings. There were two things I wanted to be prepared for, fun and blue Fridays.
#1 Size: Bombsheller runs true to size (TTS). I purchased both leggings in size small and they fit me perfectly. I wear a size 6 in lululemon for size reference. The leggings offer quite a bit of stretch to form to the body. If you're a size 10, you could definitely fit a size SMALL in Bombsheller leggings. After two wears, the leggings stretched to form and looked perfect on my figure. Bombsheller offers extended sizing, making this brand truly inclusive and perfect for EVERY BODY. #2 Style: Bombsheller makes long leggings. They collaborate with artists to create fun prints in many themes.
#3 Inseam: Inseam of the size small pants were 29″. It is perfect for taller ladies. #4 Rise: Leggings have a standard rise. #5 Waistband: Waistband is standard and measures 1″. Waistband has a bound elastic waistband similar to Black Milk and Poprageous.
#6 Fabric
Fabric Content: 80% Polyester/20% Elastane blend
Fabric Feel: The fabric has a similar texture to Werkshop fabrics.
Fabric Performance:

Quick Drying
Dry Wicking
4-Way Stretch
Fabric does overstretch in bum and knee areas. Stretching allows for a form fitting fit. Once the fabric stretches, it seems to stay in that shape.
Fabric is very durable and will not pill or snag easily.
No butt lift effect.

Opacity: The #Cakewalk leggings were unfortunately see-through. The #the12th pair is darker in color and were fortunately not see-through and did not stretch to white.
Fabric Features:

No pockets
Logo printed on underside of waistband.
Unique triple striped seam used at waistband and leg opening.
#7 When to Wear: Bombsheller leggings are made for wearing anywhere and anytime. Their prints are funky and great for themed events. I will definitely be wearing my Seahawk printed leggings to games. #8 Cost: Bombsheller leggings range from $76-$88 a pair. They hold sample sales regularly and offer up to 70% off leggings. I have yet to attend one of their sales but I hear it is awesome! #9 Gusset: Bombsheller leggings do not come with a gusset. There is a + shaped seam in the crotch area.
#10 Stitch Seam: Leggings are made with overlocked seams. Bombsheller uses black thread on all their leggings.
#11 UPF Protection: Not disclosed but I am confident there is some UPF protection within the fabric of the pants. #12 Made in Seattle, Washington of imported Italian sport fabric. #13 Care Instructions: As a rule of thumb, always hand wash and hang dry your activewear! I hang to dry on a foldable drying rack such as this one. Sometimes brands may offer additional care instructions to keep your clothing long-lasting and vibrant.
Should I Buy Bombsheller?
Yes you totally should! Some things I love about Bombsheller are that their leggings are made in house and made to order, therefore reducing waste and only producing what is needed. They have extended sizing for all their prints. Their fabric is high quality and stretches to form the body really well. I would definitely go with your true size in Bombsheller bottoms.
Where to Buy Bombsheller?
You can buy Bombsheller through their online retail store. Use coupon code SCHIMIGGY for 10% off your Bombsheller orders!
Thank you for visiting today! If you found this encouraging or informative, please connect with us on Instagram or TikTok.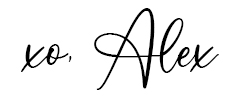 Sign up for our monthly newsletter for updates and more. We promise we won't spam you! Feel free to unsubscribe anytime.
If you're a brand and want to work with us, please visit this page to get in touch.