Reading Time:
4
minutes

About Blue Apron
Blue Apron is a meal subscription program. Ingredients are portioned perfectly and then sent to your home in an insulated box for you to prepare delicious and unique meals in the comfort of your home.
Blue Apron is a New York-based startup that was co-founded by Ilia Papas, Matt Salzberg and Matt Wadiak in 2012. Today, they send over 5 million Blue Apron meal boxes each month.
Now, they also offer a Marketplace where you can buy kitchen tools, wine, gourmet ingredients and more. Essentially it's a one-stop-shop for people who love high-quality dining.
Blue Apron Review
I signed up for Blue Apron via desktop and used the mobile app to select my dishes when it was time to order. From there, I also saw they offered wine pairings with each dish. I decided to skip on the wine for this review.
When you sign-up, you'll be asked to take an easy survey so that you are presented with proteins that fit your dietary restrictions.

My Blue Apron order was processed on Tuesday and delivered on Wednesday. Blue Apron promises that subscribers receive their box no more than 24 hours after your order is processed. I received mine within 19 hours.
Upon opening the box I found everything neatly packaged and portioned. The meats had its own compartment. Everything was insulated with gel packages.
The ordering process was very easy and offered a lot of customizations for different preferences and diets.
Here are the three (3) meals I received in my July 2019 box.
Meal #1: Spiced Chicken & Saffron Rice with Almonds & Lemon Yogurt
This simple recipe was great for the season. The lemon yogurt really brightened up the dish. I would make this dish over and over again.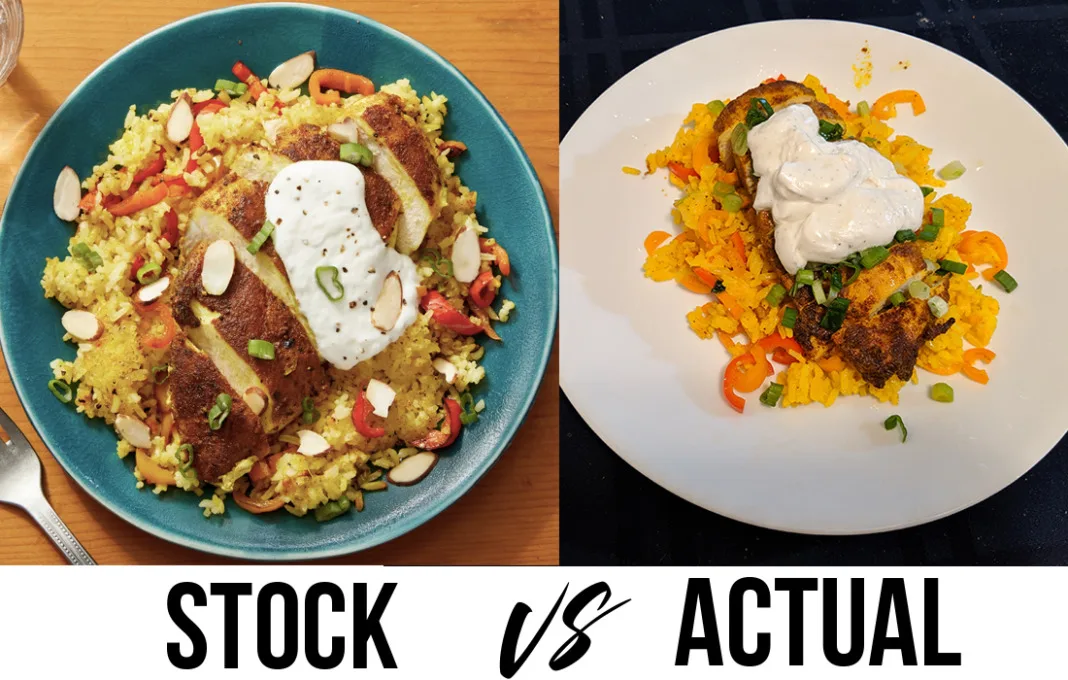 Meal #2: Za'atar Beef Pitas with Butter Lettuce Salad
This was the easiest meal to prepare in our box. We seasoned the meat, cooked it, toasted the pita and began stuffing them. The butter lettuce salad was sweetened by dates and complemented the salty beef pitas.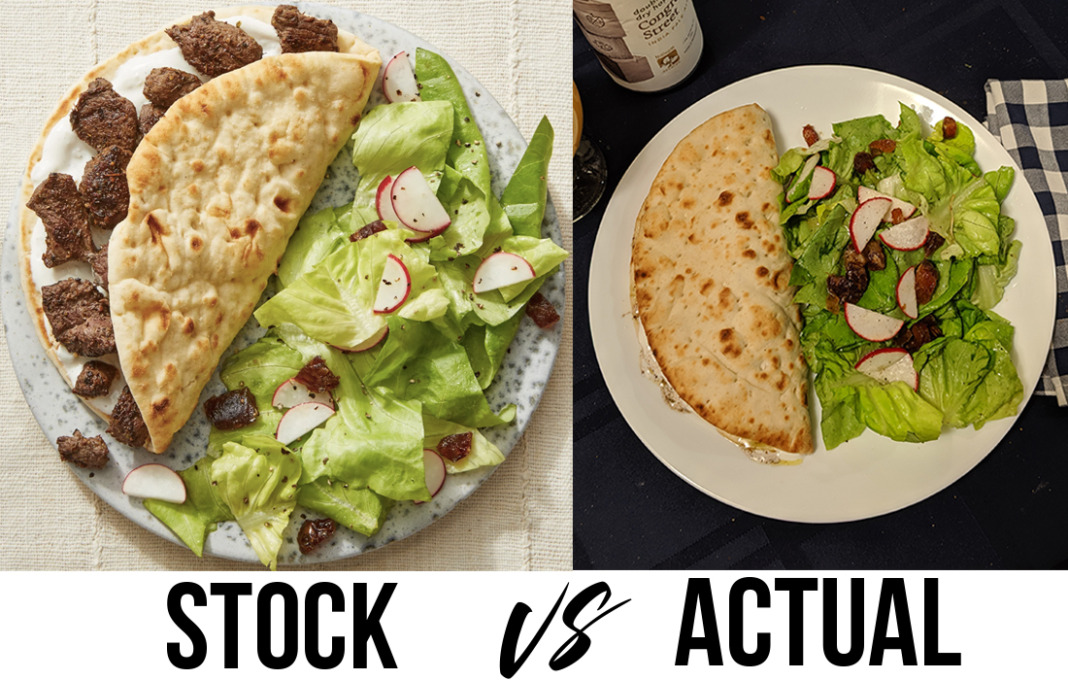 Meal #3: Fettuccine & Pork Ragù with Fresh Tomatoes & Olives
This was my favorite meal (because pasta!). The portions were huge. We ended up splitting our two-person portions into four.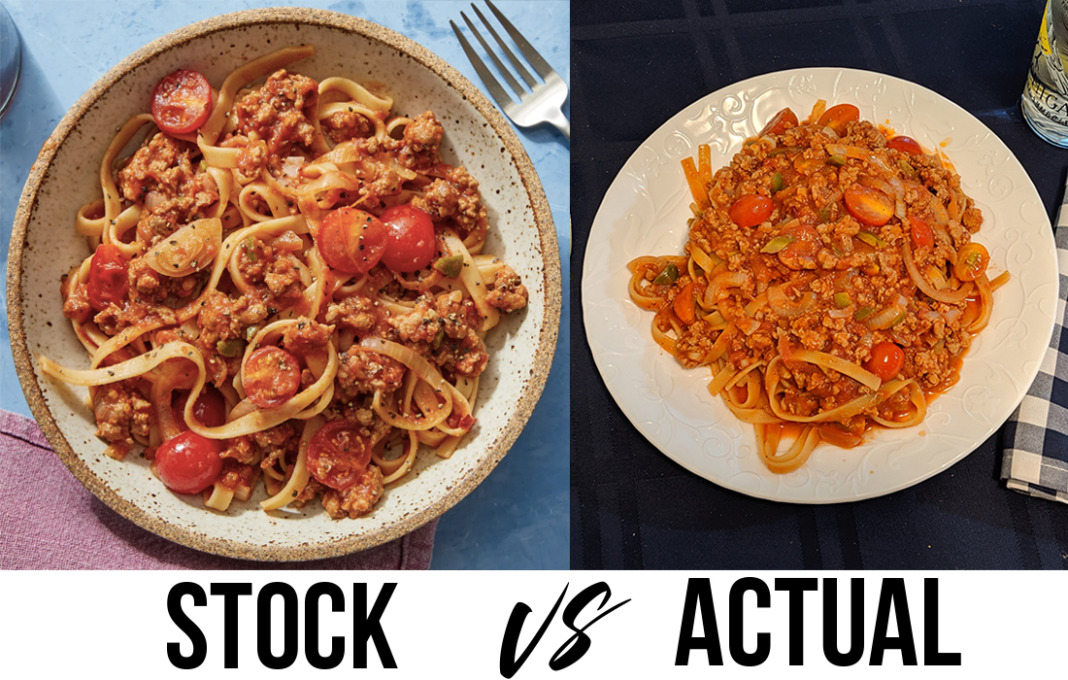 Blue Apron Pros and Cons
Pros
Ships directly to your home. No having to take time and spend energy going grocery shopping.
Sends you exactly what you need to prepare a meal. Ingredients a pre-packed to exact portions you need for your meal and do not go to waste (hopefully).
Offers a wide variety of meals for different diets. You can select your meal options which also include some vegetarian and vegan meals. They now offer Beyond Burger™ options.
Meals are very affordable. Dinners could be ordered in two-persons household portions ($9.99 per person) or later, for two-to-four person families ($8.74 per person).
Meals are very delicious. We were not disappointed with any of the dishes. The flavors were exciting and unique.
Meals were very easy to prepare. I would have eaten these meals again. The meals come with instructions so that you can make these meals on your own in the future. None of the meals took more than 35 minutes.
I learned how to cook with Blue Apron. Prior to Blue Apron, I did not cook much because I just did not know how to. I learned different cooking techniques and how to blend flavors through the Blue Apron subscription program. It has really transformed the way I eat in my household and even inspired me to do more in the kitchen.
Cons
Meals are delivered with a good amount of packaging. All of the packaging is recyclable, however many recyclable products often end up in landfills now. See Blue Apron's recycling instructions and tips for more details.
You cannot order the same meal again. You will most likely never experience the same identical meal again unless you make it yourself. Luckily, each meal comes with a recipe printed on paper. We ended up making a binder of our favorite recipes that we accumulated throughout the years using Blue Apron.
Is Blue Apron Worth It?
Blue Apron is great for people who love to eat, cook and don't have time to go grocery shopping. I use it as a way to supplement my meals as eating out can get expensive.
Blue Apron is super convenient and I genuinely enjoyed the unique flavors in every meal. The dishes were never boring. I learned so much about cooking with ingredients found all over the world.
Ultimately, I subscribe to Blue Apron because I know I can get gourmet meals for cheap. When I am not in town, I am given the option to skip meals weeks at a time. Blue Apron truly makes eating healthy very convenient and accessible.
Although Blue Apron uses a good amount of packaging, I make sure to recycle everything properly per their recycling instructions. It takes a bit of your time, but our Earth is worth it.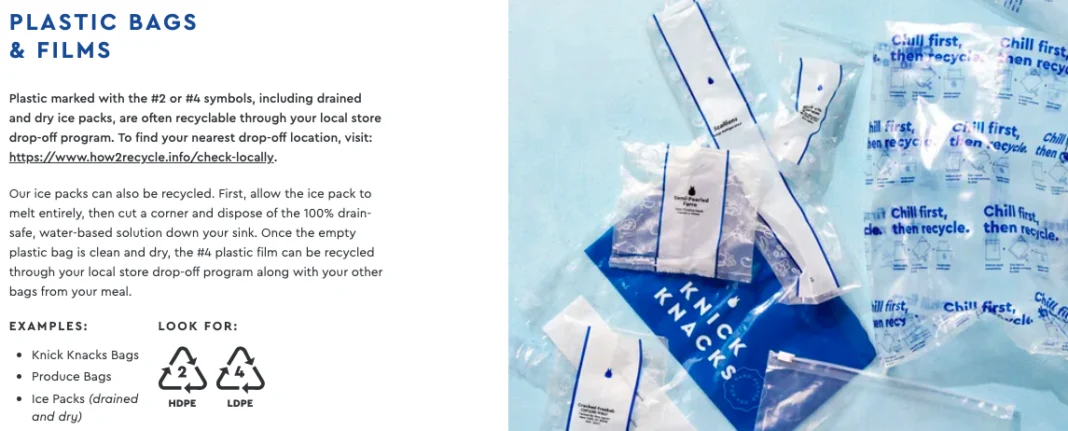 How to Sign Up for Blue Apron
Sign-up here for Blue Apron and receive $60 off your first order. Don't forget to download the app so that you can manage your orders and account in the palm of your hand. Bon appetite!
I was given a free Blue Apron box to review on Schimiggy. All thoughts and opinions are 100% my own and honest.
---
Thank you for visiting today! If you found this encouraging or informative, please connect with us on Instagram, Youtube, Pinterest, Facebook or Twitter. We'd love to meet you!
Sign-up for our monthly newsletter for updates and more. We promise we won't spam you! Feel free to unsubscribe anytime.
For more fitness fashion discounts and offers, please visit our Fitness Instructor Discounts + Brands Directory or favorite brands coupon codes list.
If you're a brand and want to submit a product for us to review, please use this form to get in touch.
This site uses affiliate links. Clicking on or purchasing via an affiliate link may result in commissions for us which help keep the content flowing and lights on at Schimiggy Reviews. You may read more about this in our privacy policy.