Reading Time:
6
minutes
Choosing the perfect vibrator can be difficult. Different types of vibrators offer different settings and benefits. Majority of vibrators are not a one size fits all solution.
Sometimes it is also hard to determine which vibrator will be your favorite. It's a good option to do your research prior to purchasing.
Luckily, there is a special vibrator out there for everyone. Below, we'll discuss the qualities you should look for when shopping for a vibrator.
Here are some things you should look out for when choosing a vibrator:
Size: Vibrators come in various sizes. Some things to think about are how big your vibrator needs to be. Do you want something large or something more discreet? Travel vibrators are often smaller than home vibrators.
Focus: What does the vibrator focus on? Does it stimulate vaginally, or is it for anal or clitoral?
Shape: What shape do you need your vibrator to be? Do you like it straight or more curved? Some vibrators even come with hand grips to help with handling.
How to operate: Do you want your vibrator to turn with a simple touch of the button? Do you want your vibrator to have a remote? Or do you want your vibrator to be operable via an app? The options will surprise you!
Settings: Think about all the settings do you need. Some vibrators have as little as 2 settings and some have as many as 30! Try them all and see which setting best suits your needs. We recommend trying multiple settings and vibrations throughout your session to keep things interesting.
Cost: Vibrators can cost as low as $5 and up to $200+! It's important to be aware that you will get what you pay for. Some vibrators are cheap because they are not made well and may break in a short amount of time. Go for vibrators that come with limited warranties and are guaranteed by their companies to work. Spendy vibrators will typically have better qualities than cheaper ones.
Rechargeable or Battery Operated: This one is a huge qualifier in our book. We love rechargeable vibrators which eliminate the need for batteries. You can use battery operated ones but may want to consider using rechargeable batteries or know how to appropriately dispose of them after use.
Reviews: Reviews are IMPORTANT! Prior to buying, make sure you read through the reviews to see if it's worth your investment.
Think twice before shopping on Amazon. Amazon is known for selling counterfeit products, including vibrators! It's best to buy vibrators from a reputable retailer. If you decide to buy your vibrators on Amazon, make sure you check to see if they're a confirmed retailer. You can typically tell by where the item is being delivered from (domestic versus international shipping) and by reading the reviews.
Those are our best tips to help you find the perfect playmate. Below are vibrators that we highly recommend.
Related: Different Types of Vibrators for Masturbation | Sex Toy Gift Guide
Best Vibrators and Sex Toys
#1 Rabbit Vibrator by PlusOne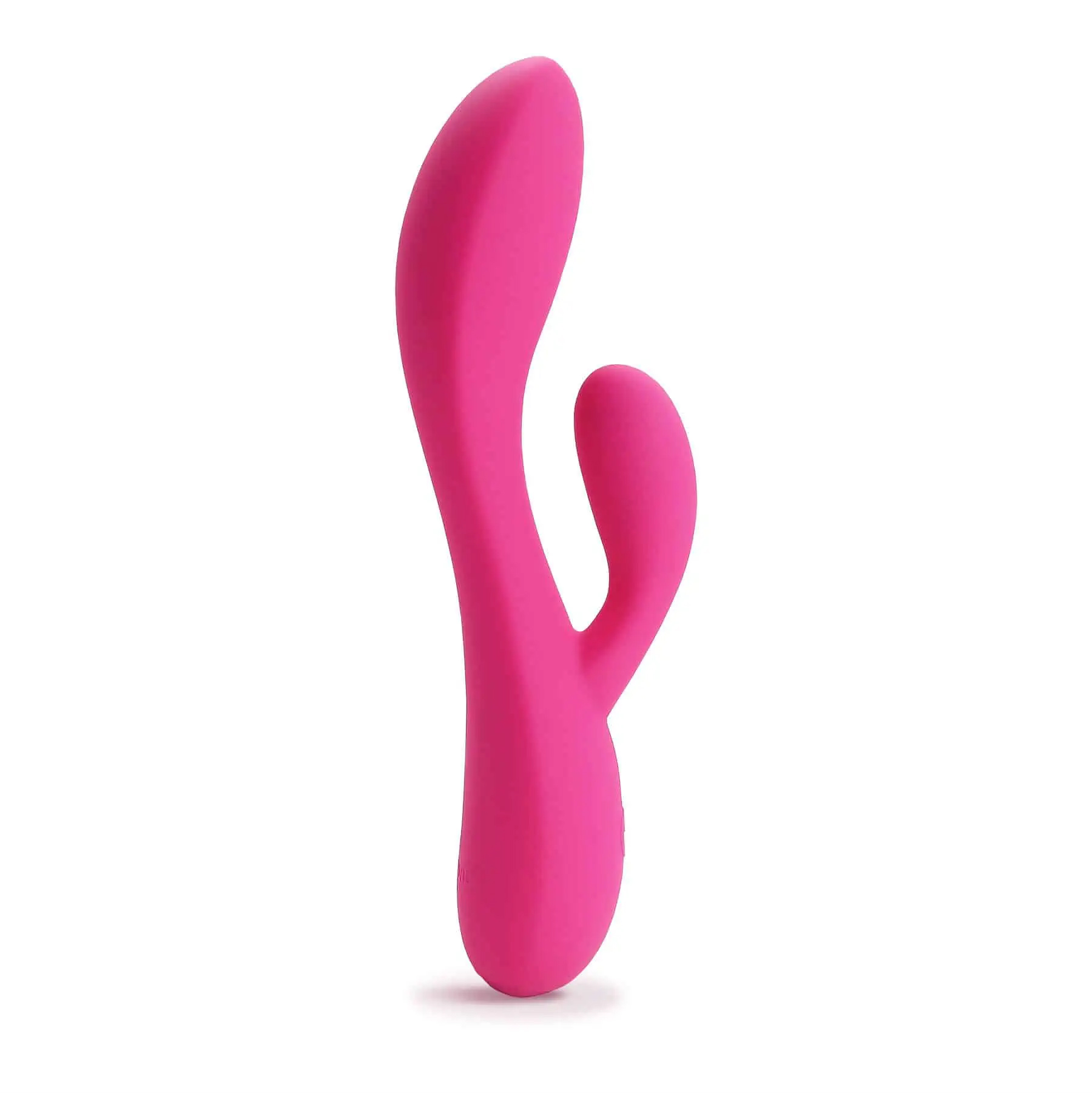 This rabbit vibrator by PlusOne comes with dual motors and 10 vibration settings to keep things interesting. We love that it helps stimulate you inside AND out.
Try all the different settings to find the perfect combination for your personal satisfaction.
It's also rechargeable, waterproof and tons of fun.
#2 Clitoral Vibrator by PlusOne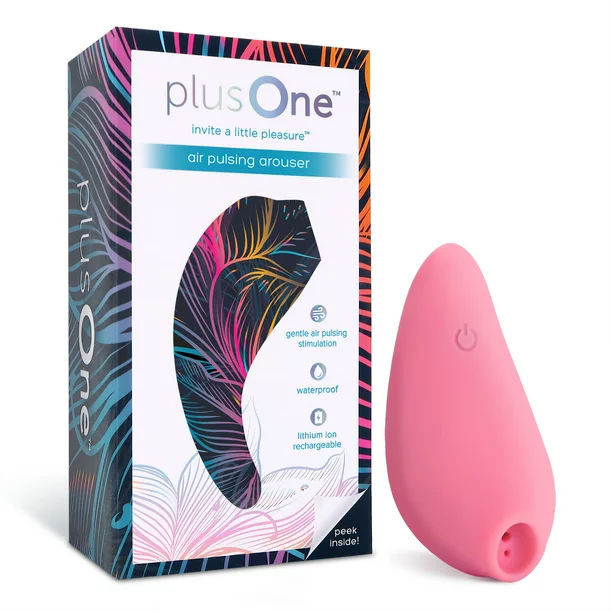 Ooh whee! We love this clitoral suction and vibrator by PlusOne. It's a sleek handheld vibrator great for handling your lady parts gently and excitingly.
The tongue shaped vibrator feels natural and shaped to the curves of your body and hands.
This vibrator is also rechargeable and waterproof.
#3 Mimi Clitoral Vibrator by Je Joue
This small and compact clitoral vibrator by Je Joue is the perfect travel companion. It comes in tons of settings, is rechargeable and waterproof.
"When sleeping over at our partner's house, the Je Joue is easily stowable in my purse and available anytime things get hot." – Hannah
Choose from different colors and enjoy the 5 speeds and 7 different settings to play with all night long.
#4 Tracy's Dog
Tracy's Dog is a vaginal vibrator and clitoral sucker all in one. It's guaranteed to make you orgasm in minutes.
Charge it and take charge of your body. It comes with a rechargeable battery and is even waterproof.
Use code SCHIMIGGY to save 10% off all your Tracy's Dog orders.
Read our Tracy's Dog vibrator review here.
#5 The Duo by Womanizer
Similar to Tracy's Dog, The Duo by Womanizer is used inside your vaginal canal and comes with a clitoral suction.
This is a celebrity favorite that's also guaranteed to make you orgasm in less than 2 minutes!
#6 Vibrating Cock Ring by PlusOne
This vibrating cock ring by PlusOne is a great toy for couples. The stretchy elastic ring will extend to fit all sizes.
Comes with 10 different settings, is rechargeable, waterproof and VERY affordable. Enjoy it in bed, in the shower, or anywhere you decide to get hot and heavy.
#7 VēDO Finger Vibrator
The VēDO finger vibrator has a handle that fits perfectly between your fingers for a firm grip. The small nub delivers pinpoint accuracy stimulation to your clitoris.
The vibrator activates with a simple press of a button. Choose from 10 different vibration settings. The vibrations are super intense. We could not stop orgasming all night long.
It's rechargeable and waterproof so you can take it (almost) everywhere with you.
You can purchase the VēDO finger vibe from Wet For Her, a female-owned and operated online sex toy shop.
#8 G-Spot Vibrator by SVAKOM
This G-Spot Vibrator by SVAKOM will get you in orgasm mode in 8 seconds (or less)! Choose from 25 settings to excite you throughout the night.
The vibrator is rechargeable, waterproof and affordable.
#9 Magic Wand with Adapters
Magic Wands make great vibrators and have multiple purposes. You can also use the wand to massage your other body parts when needed.
To up your Magic Wand game, consider buying different adapters to excite both yourself and your partners.
You can shop from a wide variety of Magic Wands on Love Honey, Babeland, Good Vibrations and Amazon.
It's important to note that you'll find many counterfeit Magic Wands on Amazon. So make sure you shop through a reputable retailer.
#10 Anal Vibrator
And last but not least, is the prostate and anal vibrator option. If you haven't tried playing with your derriere, you are missing out!
Anal vibrators are great for both men and women who want to stimulate all your nerves through the back door.
There are many types but we love the Bump by VēDO (pictured above). You can also shop for other models on Amazon.
You can purchase the VēDO Bump anal vibe from Wet For Her, a female-owned and operated online sex toy shop.
Final Thoughts
This sums up our picks for best vibrators for basically anyone. Make sure you research which vibrator will best fit your needs prior to buying.
A vibrator should last you a long time, so it's an investment in your sexual and mental health.
If you have any questions, please feel free to reach out to our team!
If you enjoyed our Best Vibrators post, please share it on Pinterest. Thank you!
Thank you for visiting today! If you found this encouraging or informative, please connect with us on Instagram or TikTok.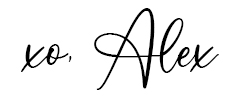 Sign up for our monthly newsletter for updates and more. We promise we won't spam you! Feel free to unsubscribe anytime.
If you're a brand and want to work with us, please visit this page to get in touch.