Reading Time:
8
minutes
Updated: 11/28/2023 | Best Chinese & Taiwanese Restaurants in Seattle
Seattle's Chinese and Taiwanese food scene offers a variety of styles. You'll find tasty dumplings, noodles, hot pots, dry pots, fried chicken, and much more.
While a good number of restaurants are concentrated in the Chinatown–International District (CID), Chinese restaurants have expanded throughout Seattle and beyond.
We're always looking for new spots to try! Send us a recommendation by emailing schimiggy@schimiggy.com. We'd love to hear from you!
Best Chinese & Taiwanese Restaurants in Seattle
#1 Din Tai Fung
We are so lucky to have Din Tai Fung in Seattle. As a matter of fact, they actually have multiple outposts in the Greater Seattle area.
Read our post on the best dishes to order at Din Tai Fung to learn more about the company and what they offer.
Din Tai Fung has locations in Downtown Seattle, University Village, Bellevue, Tukwila, and T-Mobile Park.
View this post on Instagram
#2 Harbor City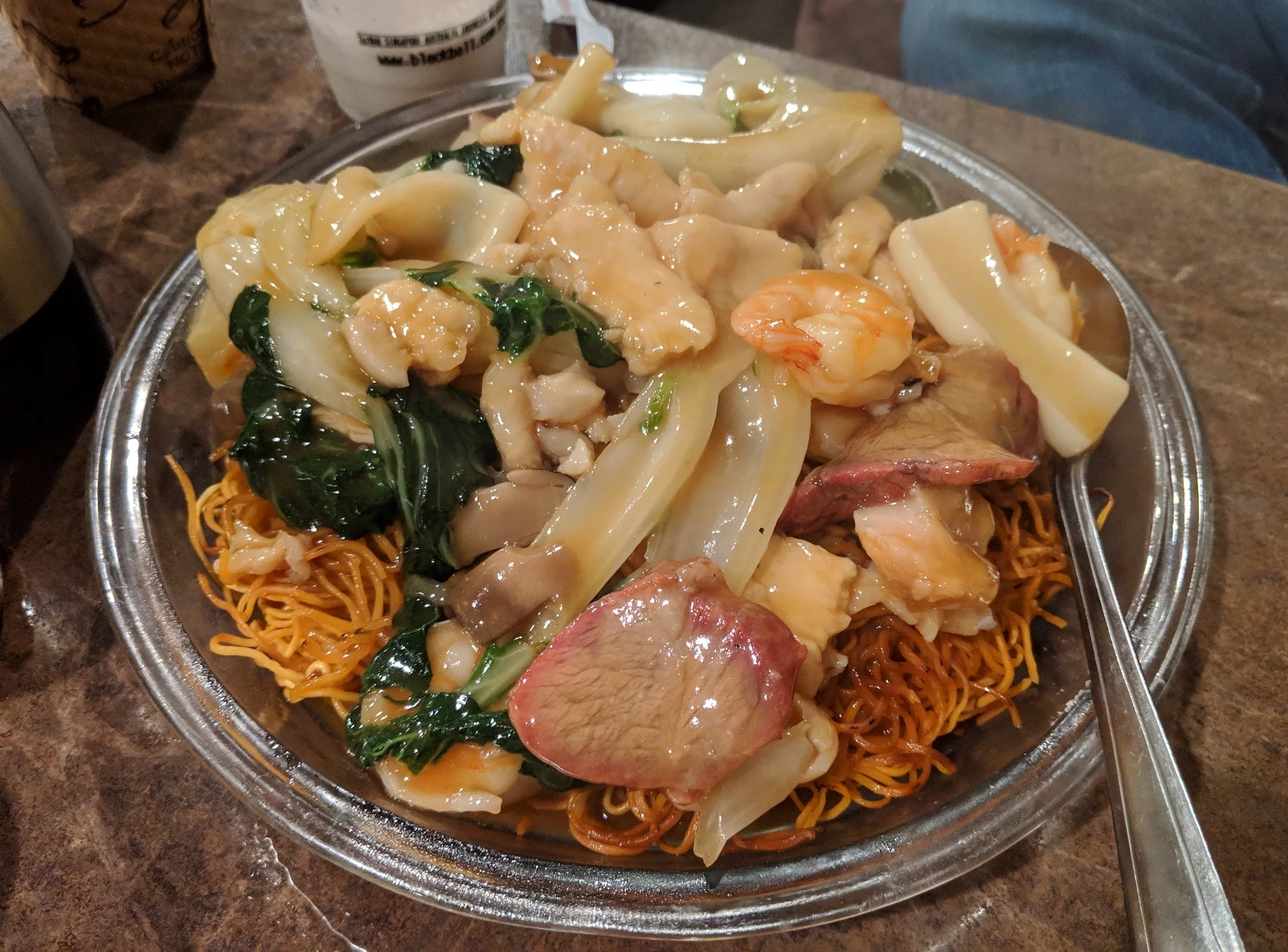 Harbor City is our spot for delicious dim sum! They offer dim sum all day long and have a huge menu.
We highly recommend their sesame beef with rice. It's such a simple but flavorful dish!
Other dishes we recommend include salt and pepper squid, their juicy pork and shrimp shumai, and lotus wrapped rice with pork.
#3 Sizzling Pot King
Sizzling Pot King specializes in dry hot pot with explosive mala flavors!
During the pandemic lockdown, this was our go-to dish. We would add additional meats and veggies into their spicy mala sauce and this dish for days.
#4 Mike's Noodles
Mike's Noodles is a must if you're ever in Seattle. They have delicious egg noodle soups and congee (rice porridge).
Address: 418 Maynard Ave S, Seattle, WA 98104
#5 Tai Tung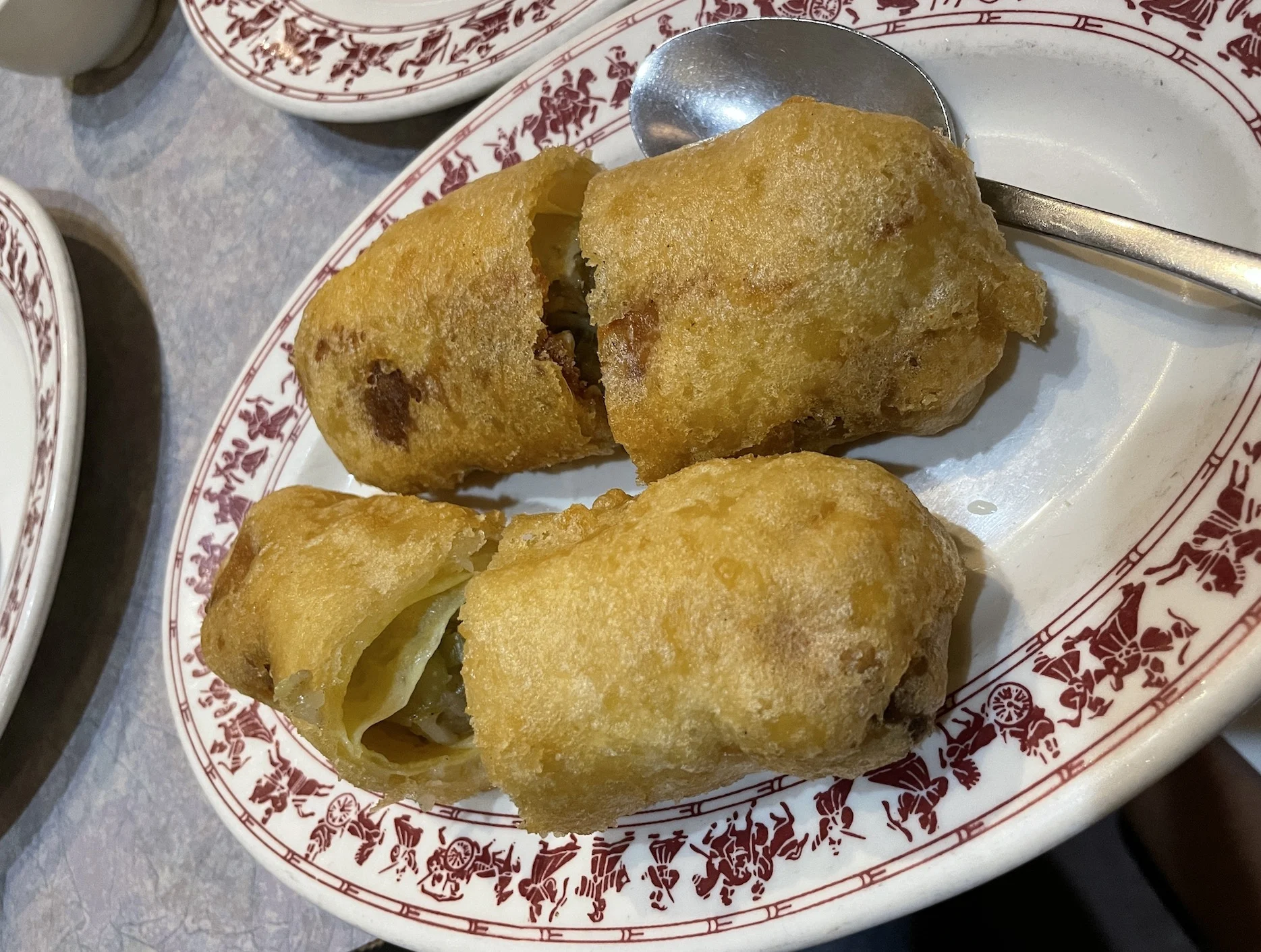 Since 1935, Tai Tung has been a family run restaurant has been feeding Seattle for over 5 generations.
Bruce Lee would eat in the back room which is now referred to as the "Bruce Lee room." Bruce also once lived across the street from the restaurant. You'll find lots of Bruce Lee memorabilia throughout the restaurant.
His favorite things to order were the oyster sauce beef and garlic chicken.
Here's what recommend:
Oyster Sauce Beef – Tender slivers of beef prepared with veggies in a savory and sweet gravy.
Pineapple Chicken – Crispy battered chicken drizzled with tangy pineapple sauce and pineapple chunks.
Hong Kong Style Chow Mein – Crispy fried noodles dressed in a gravy with assorted meats and veggies
Seafood Combo – Stir fried seafood and veggies
Vegetable Chop Suey – Wok fried veggies in a savory gravy
Wonton Soup
Egg Rolls – These aren't your traditional egg rolls! These are battered and then deep fried so they're EXTRA crispy!
Mai Tais – Probably some of the best we've had, ever! Even better than the ones in Hawaii.
Everything was great with rice or alone. The flavors were excellent and not over-salted. Expect to dine family style so you can try a variety of dishes.
Address: 655 S King St, Seattle, WA 98104
View this post on Instagram
#6 Xi'an Noodles
Xi'an Noodles is known for their Biang noodles, a handmade stretched flour noodle.
We highly recommend the shrimp pork and chive dumplings, Spicy Cumin Lamb Biang Noodle Soup, Spicy Tingly Beef Biang Noodles, Wood Ear Mushroom Salad, Cucumber Salad, and the Spicy Cumin Lamb Bun.
They have two locations in Downtown Seattle and on University Ave.
#7 Spicy Style of Sichuan
Spicy Style of Sichuan is an authentic restaurant located in North Seattle.
What we highly recommend:
Spicy Boiled Fish
Fried Green Beans
La Zi Crispy Fried Chicken (this dish was super mala aka "numbing")
Tofu in Stone Pot
Pork Belly Steamed in a Bamboo Box – We LOVED the presentation of this dish. Squash and pork is steamed in a bamboo and served piping hot.
Pork Belly and Bamboo – We accidentally received this dish and were allowed to keep it.
This place is great for families and groups and the portions are huge. We had plenty of leftovers.
Reservations are recommended.
Address: 13200 Aurora Ave N suite d, Seattle, WA 98133
#8 Secret Congee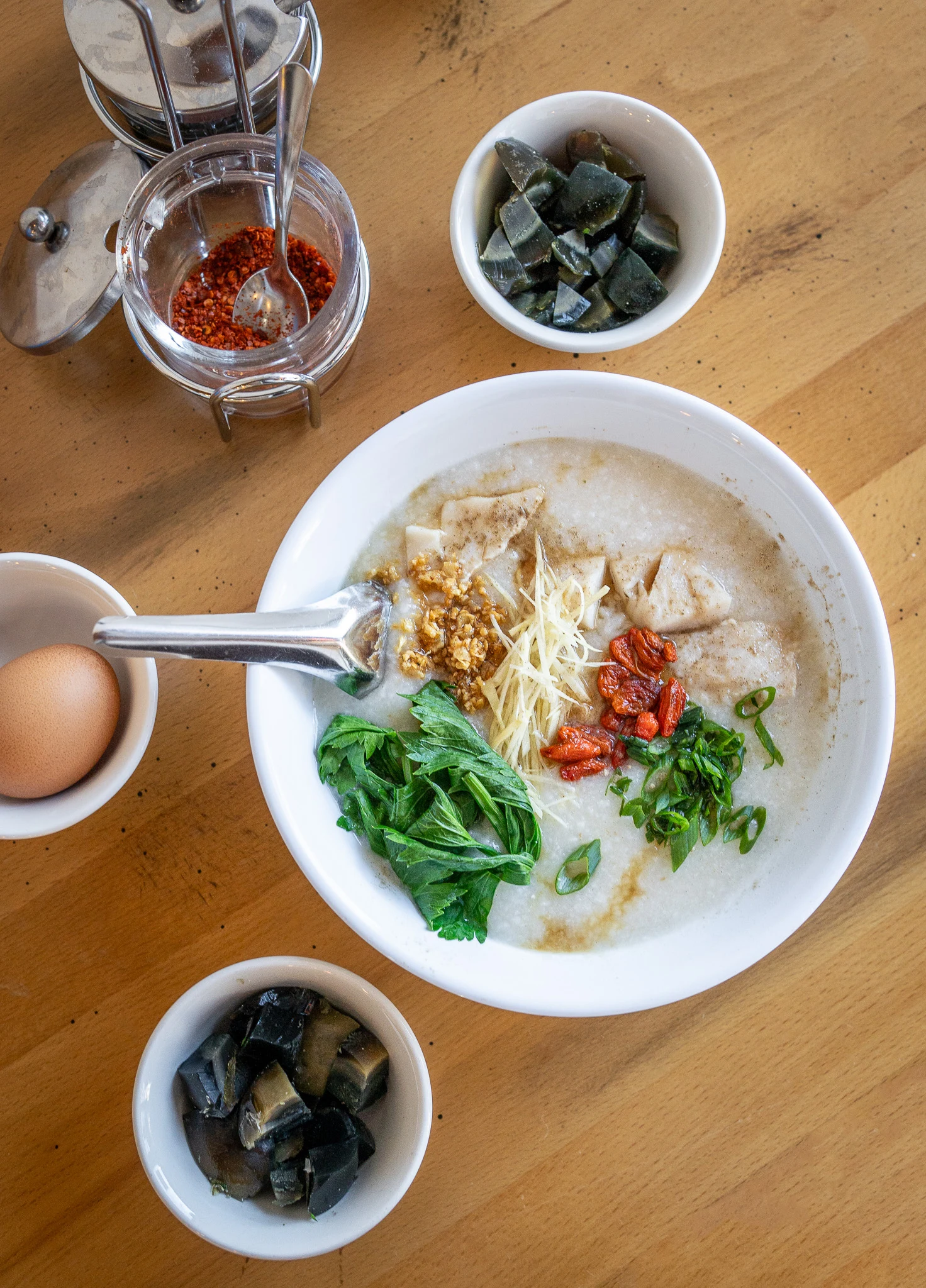 Congee is a rice porridge that is great for cold weather. This warm concoction is often topped with veggies and meat.
It's typically served in Asian households when someone is sick or when it's cold outside. It's a very comforting dish and each Asian culture has their own rendition of congee.
We had some super creative ones from Secret Congee. Here is what we ordered:
Classic Chicken Congee
Thai Meat Ball Congee
Tom Yum Congee
Black Cod with Chinese Herbs Congee 🤤🤤🤤
Shaved Lamb Shank 🤤🤤🤤
Sides of soft boiled egg, 1000 year old egg, and crispy vermicelli noodles
Address: 6301 Seaview Ave NW, Seattle, WA 98107
View this post on Instagram
#9 Biang Biang Noodles
We had a noodle party at Biang Biang Noodles and it was awesome! Everything was delicious.
What we highly recommend:
Chive and Pork Dumplings
Cucumber Salad
Mala Spice Beef Dry Noodles
Chicken Curry Noodles – We were blown away by how delicious the curry noodles were. The noodles are in a creamy and savory broth. Do not miss out on this!
Pork Rib Noodle Soup
They also serve cocktails in fun glassware. It's a hip place to dine on traditional Chinese dishes.
Address: 601 E Pike St Unit 100, Seattle, WA 98122
View this post on Instagram
#10 Red Pepper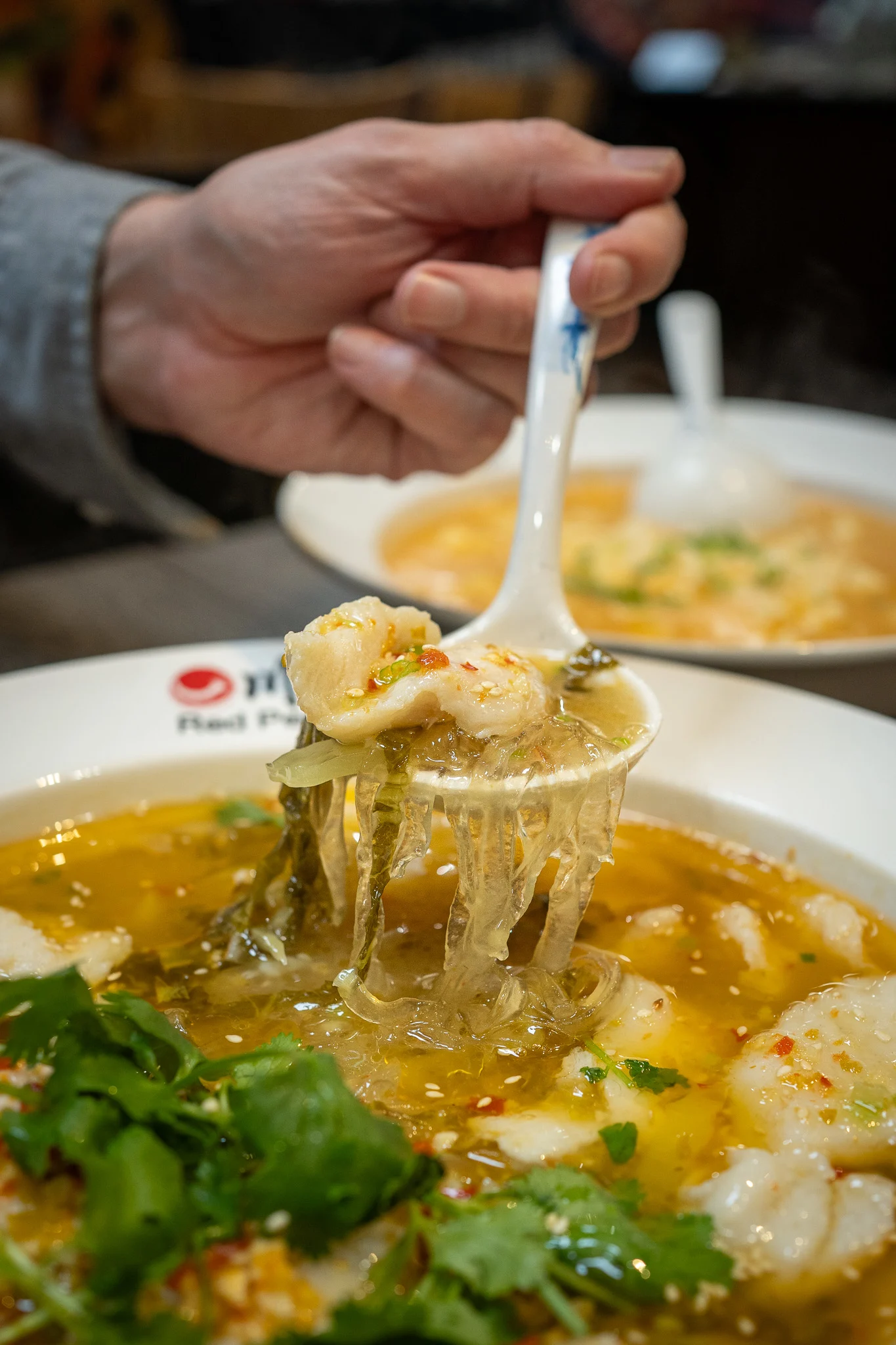 Red Pepper is a Sichuanese restaurant located on University Ave. It's affordable and portions are huge!
We highly recommend the following dishes:
La Zi Chicken (lots of mala-numbing spices)
Boiled Fish with Pickled Mustard Greens – We're obsessed with the savory and tart flavor combo.
Signature Spicy Dry Hot Pot – Pick up to 5 meats and veggies to create this spicy dry hot pot. We asked for extra mala because we love our food super spicy!
Crab Roe Tofu with Special Yolk Sauce – If you love mapo tofu, you'll love this less spicier dish.
The food and service were excellent. Make sure to come with a group because portions are HUGE!
View this post on Instagram
#11 Qiao Lin Hot Pot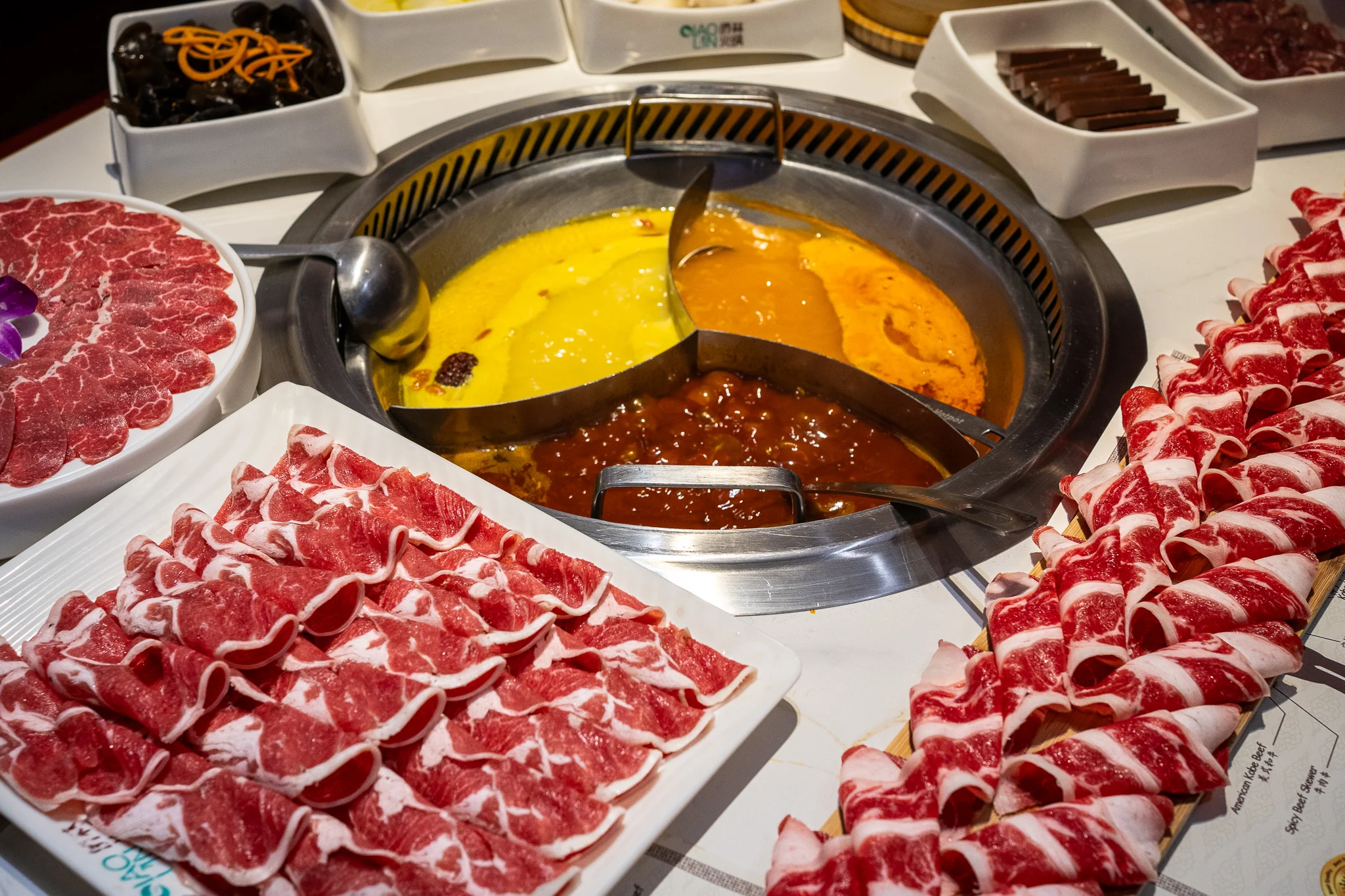 Qiao Lin Hot Pot serves Chongqing-style hot pot. They're located centrally Downtown and offer amazing food deals. We were very impressed by the entire experience!
The meats were very fresh, flavorful, and priced very reasonably. The soup options were plentiful. You can order your personal hot pot or a shared pot with up to three soup bases.
We recommend trying the tomato soup base with the 1-meter beef paddle (it's only $15), short rib, marinated beef, and seafood platter. Their sauce bar also includes pig ear and wood ear mushroom salad.
Address: 1510 7th Ave, Seattle, WA 98101
View this post on Instagram
#12 Yum Yum Cafe
Yum Yum Cafe serves authentic Cantonese cuisine in White Center. It's a bit of a drive but SO WORTH IT!
Dishes we recommend:
Salted Pork and Sausage Rice Stone Pot
Crispy Vermicelli with Beef and Pickles – I LOVE THIS DISH!
Seaweed and Tofu Soup
Fried Chicken Wings – And just how we like it. No drumettes!
Address: 10850 Myers Way S, Seattle, WA 98168
View this post on Instagram
#13 Sichuanese Cuisine
We are obsessed with the Dan Dan Noodles at Sichuanese Cuisine. It's affordable and super delicious!
They also serve boiled meat dishes, mapo tofu, hot pot, and dumplings which we highly recommend.
They have two locations in CID and Redmond.
Address: 1048 S Jackson St, Seattle, WA 98104
#14 Nuodle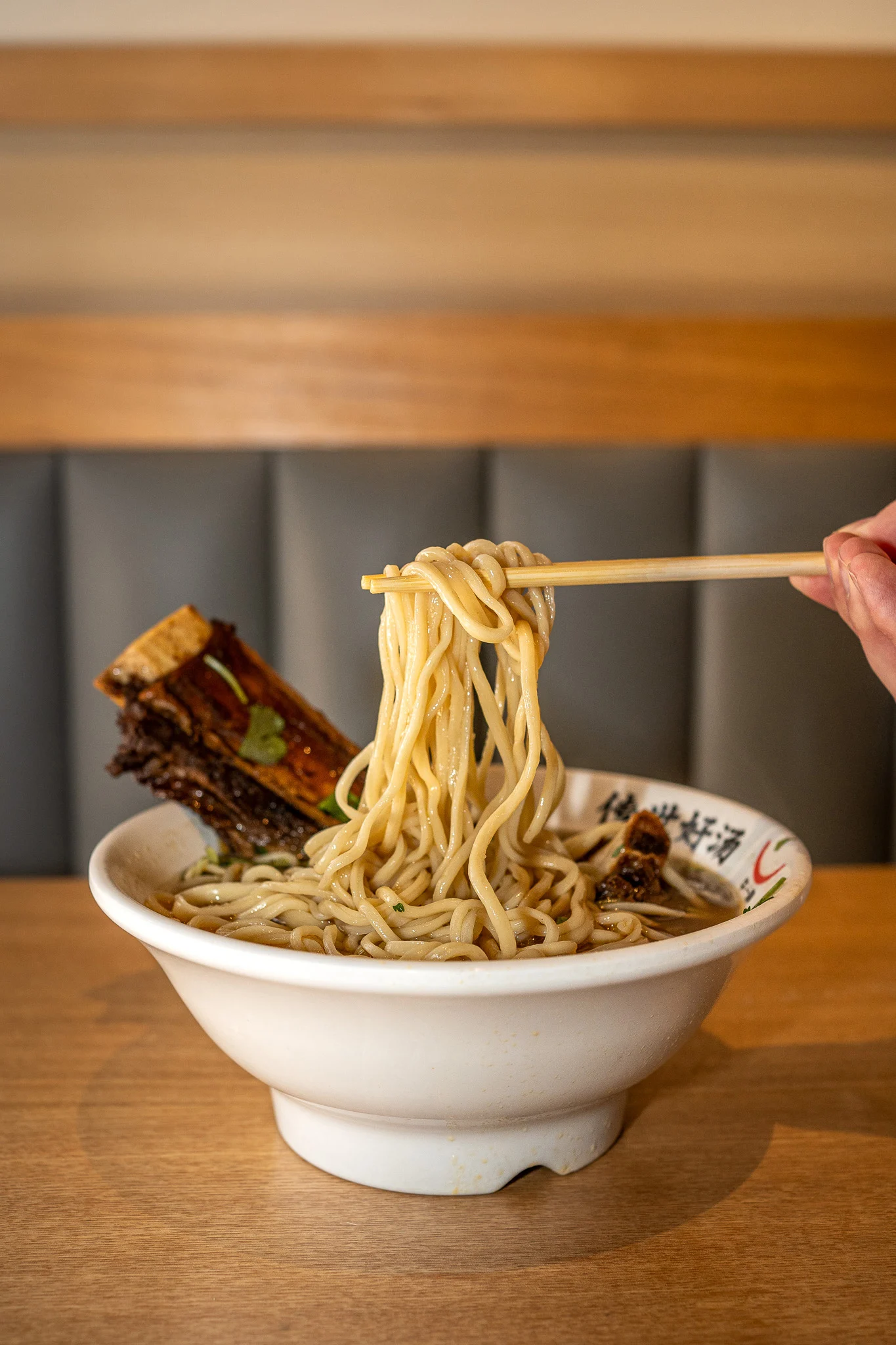 We tried Nuodle's hand-pulled Lanzhou noodles and were very impressed! The noodle texture was fresh and al dente and the beef broth was very flavorful and comforting.
We also recommend their beef sandwich, cucumber salad, and chicken rice. All the dishes were very flavorful and spicy. If you love pickles, get a side of their mustard pickles to go with the noodle soup and rice.
They have two located on University Ave and in Bellevue.
#15 Chengdu Memory
Chengdu Memory is regarded as one of the best places to get hot pot in Seattle. Their meat and veggie quality is very fresh and excellent.
If you love VERY spicy food, Chengdu has got you covered. Their medium spice broth was VERY spicy!!!! We could only take a bite every 10 minutes.
If you love spice but want to enjoy your meal, order very mild. It's still spicy enough to eat without feeling uncomfortable.
We also loved their sauce counter because it had many options and ingredients to customize your sauce exactly how you want it.
Address: 520 S Jackson St, Seattle, WA 98104
View this post on Instagram
List of Places On Our Radar
We'll eventually try these spots and include them if they make the cut.
Honey Court
Hong Kong Bistro
Jade Garden
Kau Kau BBQ
Purple Dot Cafe
If you found our best Chinese restaurants in Seattle helpful, please share this post with a foodie friend. Thanks for your support!
Thank you for visiting today! If you found this encouraging or informative, please connect with us on Instagram or TikTok.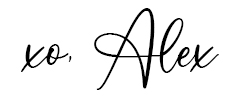 Sign up for our monthly newsletter for updates and more. We promise we won't spam you! Feel free to unsubscribe anytime.
If you're a brand and want to work with us, please visit this page to get in touch.