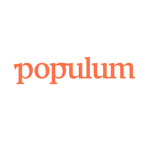 Description
Populum is a sustainable and third-party tested CBD company. They're based in Arizona but source their CBD ethically in Colorado. I highly recommend trying their Starter Kit backed with 30-day risk-free warranty and give their products a try. I use it to combat insomnia and arthritic pain.
Read our Populum review here.
Discounts
Get a $10 off Populum coupon code when you use this link. Alternatively, you can also use code SCHIMIGGY.
Populum offers a subscribe and save option on all their products.
Veterans can apply to receive 25% off your orders. Apply here.