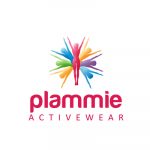 Description
Plammie Activewear is a Brazilian branded online athletic wear retailer. They have cute butt enhancing activewear that will make you stand out in any crowd. They offer activewear from various Brazilian brands such as Caju Brasil, Canoan, and more.
Sizing: Please check brands and their sizing details within the product listings.
Discounts
Get 15% off when you use code SCHIMIGGY or use this link to shop. Discount works on sale and outlet items too.