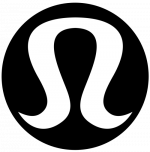 Description
lululemon is based out of Vancouver, BC, Canada and offers high-quality activewear to women all over the world. Their popular products include Align leggings, Wunder Under Pants and Free to Be Wild strappy sports bras. Read my lululemon reviews here.
Sizing: True to Size (TTS)
Discounts
Sweat Collective is the lululemon teacher discount program. Sweat Collective is currently offered to current fitness instructors (you will have to provide a teaching or training schedule). Enjoy 25% off regular AND sale priced merchandise. Sweat Collective works online and in-store. Apply here.
Want to know more about lululemon? I have an entire resource page dedicated to everything lululemon related. Please check it out!
If there are any other topics you'd like me to shed some light on, please let me know!