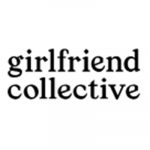 Description
Girlfriend Collective is a Seattle based women's activewear company that focuses on "slow fashion." They're known for their sustainable and eco-friendly practices. They are transparent and honest about how they source and make their products so that they can stay true to the consumer and the world we live in.
They offer a closed loop system that allows you to recycle your old leggings and turn them into new products! ReGirlfriend wants to make sure that your leggings NEVER end up in the landfill.
Read our Girlfriend Collective review to learn more about this awesome brand. See other Girlfriend Collective related reviews here.
Sizing: True to Size (TTS) - Girlfriend Collective sizing ranges from XXS to 6L, making them size inclusive! They also make matching sports bras, tanks and t-shirts.
Discounts: