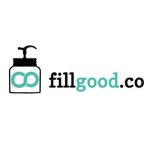 Description
Fillgood is an online and brick and mortar retail company that sell sustainable, zero waste and eco-friendly products for self-care, home, office, life, etc.
If you're in the San Francisco area, visit their physical store and skip all energy and resources spent packaging and shipping to your home.
Discounts:
Get $10 off your first purchase of $30 or more with code SCHIMIGGY. Shop now!