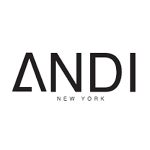 Description
ANDI New York is an equipment brand created by Andrea Weinberg. She wanted to make a bag that was functional, convertible and fit for an urban dwelling person. I love their Signature ANDI bag. It converts from a tote, to backpack, to crossbody and yoga mat carrier. This bag does it all!
Check out my ANDI review here.
Sizing: ANDI bags come in Signature (standard size), XL, Small and crossbody pouches, and waist bags.
Discounts: