Our activewear and product reviews will help you find the perfect fitness gear.
We started this blog to share our knowledge of yoga and fitness fashion.
When it comes to fitness clothing, there are many things to be considered such as size, style, fabric material, eco-friendly practices, and cost. That is why we create product reviews to help our readers find the perfect fitness garb.
We also love saving money, so you'll also find activewear deals and many more ways to save some major moolah through the blog.
Here are the features we go over in our product reviews:
#1 Size: What size fit me best and when to size up or down.
#2 Style: Short, capri/crop, legging pant or flare
#3 Inseam: The length from the crotch to the bottom of the pant
#4 Rise: Standard (fits below my navel) vs. high rise (at or above the navel)
#5 Waistband: Standard vs. tall waistband. Tall waistband gives more comfortable fitting and hides the notorious "muffin top." Is the waistband flat or does it enclose an elastic band?
#6 Fabric
Fabric Content: Cotton vs. synthetic polymer, wicking property and elasticity
Fabric Feel: How the fabric feels. I will also inform if the fabric feels similar to other brands.
Fabric Performance: Quick Drying, Dry Wicking, 4-Way Stretch, etc.
Opacity: Are the bottoms see though? Find out here before you hear it from your neighbor in down dog.
Fabric Features: Any logos, pockets, do lines match up?
#7 When to Wear: Brands design products for different reasons. Heated or non-heated yoga, gym, or daily wear
#8 Cost: Fashion-forward without breaking the bank. We will also provide discounts when available.
#9 Gusset: AKA the crotch seam (triangle, +, trapezoid). This feature is important in athletic wear as it prevents the crotch from riding up into a wedgie or camel toe (CT) or even worse…popping at the seam!
#10 Stitch Seam: Plain seam and flat seam are the two most common types you will see for athletic wear.
*Plain Seam: Two pieces of fabric are sewn together face-to-face and the raw edge of the fabric is left in the stitched seam.
**Flat Seam: Two fabric edges are brought together, then folded over and sewn over with stitches creating a smooth surface inside and outside of the garment.
#11 UPF Protection: Because protecting yourself from harmful sun rays is important!
#12 Made in: Where were the leggings manufactured?
#13 Care Instructions: As a rule of thumb, always hand wash and hang dry your activewear! I hang to dry on a foldable drying rack such as this one. Sometimes brands may offer additional care instructions to keep your clothing long-lasting and vibrant.
How to determine your size:
Yoga pant sizing varies between brands. It can be frustrating to decide which size to purchase, especially when you are ordering online. If you happen to be my size, I've done the work for you through my blog posts. If you are not, then you can refer to my measurements to determine what would be the best fit for you.
I am typically a size small in most brands and medium in only a handful of brands (Carbon38, K-Deer, Liquido, Arthletic Wear and Jiva).
We have listed sizing details and additional discounts for over 150+ activewear brands through our Fitness Instructor Discounts + Brands page. Check it out before you shop!
Here are my measurements for reference:
Height: 5'5″
Weight: 140 lbs
Chest: 34B
Waist: 28″ (I wear size 28 in jeans)
Hip: 36″
Thigh: 23″
Inseam: 27″
I typically wear a size 4-6 in lululemon.
If you have any questions or want to sponsor product reviews and giveaways on Schimiggy Reviews, please contact us!

Thank you for visiting today! If you found this encouraging or informative, please connect with us on Instagram or TikTok.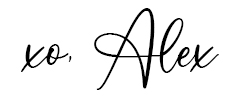 Sign up for our monthly newsletter for updates and more. We promise we won't spam you! Feel free to unsubscribe anytime.
If you're a brand and want to work with us, please visit this page to get in touch.