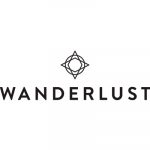 Description
Wanderlust Yoga Festivals happen all over the world! Wanderlust recruits top talent from the area and offers educational and challenging yoga sessions over a three to four day weekend. They recently launched their 108 series which is a wellness triathlon and includes running, meditation and yoga.
Wanderlust currently operates in Squaw Valley Tahoe, Whistler in Canada, Sydney and more. Their 108 events are in major cities such as Seattle, Portland, Los Angeles, Vancouver, etc.
Cost: Tickets range from $100 to $500 depending on the location and production.
Check out the current Wanderlust festivals and buy Wanderlust yoga tickets here.