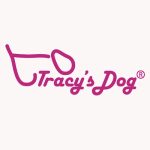 Description
Tracy's Dog is known for their orgasm-inducing clitoral vibrator! While there are many vibrators on the market, Tracy's Dog is made to satisfy within minutes. Their vibrators are also very affordable ($50 and under) and come in different sizes and styles.
Read our Tracy's Dog review here.
Discounts
Use Tracy's Dog coupon code SCHIMIGGY to save 10% off all your orders.
Use code 15DOLPHIN to save 15% off their handheld Dolphamine vibrator.