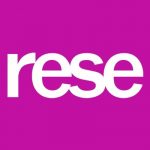 Description
RESE (pronounced Re-See) is a women's activewear company. RESE offers workout clothes that empower women to "re-see" themselves through strength and fitness using feminine classic styling and technical fabrics.
Sizing: True to Size (TTS)
Discounts:
Get 15% off your first order with RESE coupon code WELCOME15. Shop here.
Instructors can apply to get 20% off all your orders. Apply here.
Free shipping on all orders within the contiguous United States.