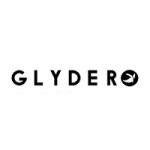 Description
Glyder has been around since 2012 and they're based out of Southern California. They create activewear for women and is women owned and operated. Glyder makes excellent lululemon Quiet Stripe (QS) dupes. Check out my Glyder reviews here.
Sizing: Depending on the fabric, Glyder can be size down or true to size. Forma101 fabric should be size down. All other fabrics are true to size.
I wear an XS in Glyder Forma101 bottoms and wear a size 6 in lululemon for reference. Glyder tops run small, so go one size up. I wear a medium in Glyder bras and tops and size 8 in lululemon bras and 6 in tanks/tops.
Discounts: