Reading Time:
3
minutes
Gambling has experienced considerable popularity growth as a pastime during the last 10 years or so. A lot of that is down to online gambling, which has had the effect of making the activity appeal to people who never previously tried it.
The rise of gambling has meant that countries in all parts of the world are putting more effort and money into building casinos, to capitalize on it. Factor in the availability of online casino in most countries too and those who enjoy both gambling and traveling really have some first-class places to visit.
In this article, we are going to outline some of the best places around the globe for casino gambling.
New Zealand
This might not seem like an obvious first pick, but online casinos in New Zealand are gaining popularity year on year. Many excellent online casinos have their base within the country, like Wildz and Casilime, while the big cities also house outstanding land-based ones.
Auckland is home to probably the finest New Zealand casino, in the shape of SkyCity Auckland. It is one of the main entertainment attractions in that city and symbolizes the nation's embrace of the pleasures of gambling.
You will find 2100 of the popular slot machine games on offer, while baccarat, roulette, and blackjack are among the hundreds of table games. The casino also has VIP services including VIP Black and Premier Rewards Platinum, which are considered to be among the best at any casino in that part of the world.
Elsewhere, the Christchurch Casino is another great choice within this country.
Monte Carlo
Monte Carlo is considered to be the home of the high roller and it attracts some of the most glamorous and wealthy casino customers. Its main gambling focal point is the famous Casino de Monte Carlo, which has even earned mentions in James Bond books.
This is easily among the finest European choices and covers no less than 10,200 square feet. Found within the city of Monaco, it has a slot gaming room boasting hundreds of those machines.
However, its signature game is French roulette – the original version of the game. It is one of the few casinos anywhere to offer that game, but Texas Hold'em poker, blackjack, punto banco, English roulette and craps can also be enjoyed.
There are VIP services too, such as the Salon Rose Offer that buys you free casino entry for the price of 40 Euros spent in the Salon Rose Lounge.
Las Vegas
If there is a single place anywhere in the world that is synonymous with casino gambling then it is Las Vegas. This city in Nevada was created for that express purpose.
It is really a center of land-based casinos rather than the online version, but with more than 70 to choose from, that is all you need. Among the most famous casinos the city has are the MGM Grand, the Venetian, Caesars Palace, and the Bellagio, with its fabulous fountains of water.
This latter casino complex has a design based on European villages, with a beautiful blue lake alongside the famed fountains. The gaming room is huge and has all of the main table game choices as well as a special section for slots.
The Venetian is another reason why Vegas is still one of the best places for casinos. Poker, blackjack, and roulette are all on offer in the various table gaming rooms, with a High Limit Salon for those who like to bet for the biggest stakes.
This casino also has more slots than any other in Vegas, while providing a range of VIP offers like the Grazie Rewards, where you can get points towards upgrading your hotel suite or the best seats by the pool. All of the legendary Las Vegas casinos are on the Strip, so you can easily move between them too.
Macau
This Asian city has become known as the Las Vegas of the East and it is a genuine rival. More cash is spent on casino gambling here than in any other city and it makes up roughly half of the local economy.
All of the big US casino brands, from Wynn to the Sands and the Venetian, have venues in Macau, so it can feel quite similar to Vegas in many ways. One big difference is that the gaming choice often incorporates Chinese gambling games like pai gow and sic bo alongside the standard Western ones.
The food in the five-star restaurants is generally more Asian than Western too. Otherwise, the massive casinos in this outstanding gaming destination will feel like a home from home for any seasoned gambling enthusiast.
These are the four places to head to if an online casino has whetted your appetite for a gambling trip.
Thank you for visiting today! If you found this encouraging or informative, please connect with us on Instagram or TikTok.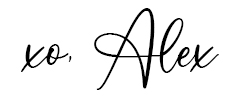 Sign up for our monthly newsletter for updates and more. We promise we won't spam you! Feel free to unsubscribe anytime.
If you're a brand and want to work with us, please visit this page to get in touch.